Romance is a genre that's supposed to make us happy, emotional, and want to fall in love all over again. And yet, there are some movies about love which don't end on a happily ever after note. After watching these movies, you are forced to curl up in a ball and cry or shed a tear or two (even if you have no feelings — pun intended!). Although we know that the characters in these flicks are fictional, their soulful performances — coupled with their losses and heartbreaks — feel incredibly real. From Titanic to P.S I Love You, we can go and on about films with such super-sad endings. But here, let's explore some of the best titles that are sure to open up your tear ducts. Get ready with a box of tissues and maybe an even bigger box of chocolates.
A Walk To Remember
Apart from having some really beautiful music — including Only Hope — A Walk To Remember qualifies as one of the saddest movies made till date. While Jamie suffers from leukemia, Landon's determination to complete all her wishes raises the bar set for lovers. This is such an endearing movie, that every time you watch it, you won't mind bawling your eyes out.
---
The Fault in our Stars
Have you read the novel "The Fault in our Stars" by John Green? Did you cry? We bet you did. So watch the movie and you will be confused as to what part doesn't bring tears. From Shailene Woodley as a teen with cancer and Ansel Elgort as another young boy whose cancer returns, to a love that blossoms amidst tragedy, everything about this movie is beautifully sad. Give it a try; you won't regret.
---
The Notebook
Rachel McAdams and Ryan Gosling come together in an epic saga of love — torn apart by war and followed by a reunion seven years later. But is this how it ends? No. The struggles have just begun. Watch it and find out.
---
Me Before You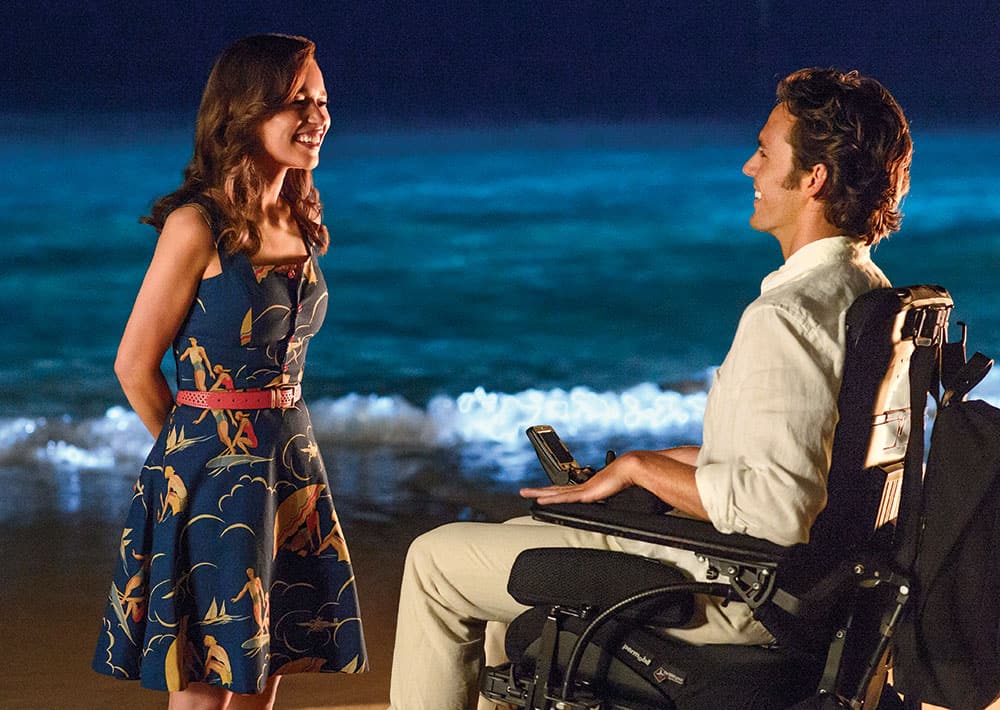 Emilia Clark is so innocent and cute in this emotional romantic drama. When Lou is hired as a caretaker for Will (who has been left paralyzed after an accident), she is determined to make him see the beauty of living. They fall in love but Will has already decided to end his life in an assisted suicide facility in Switzerland. What follows is a story of hope, desperate love, and tragedy. Keep a handkerchief nearby as you press the play button.
---
P.S I Love You
A story that truly defines eternal love, P.S I Love You is about Holly and Gerry. When the latter dies of a brain tumor, he leaves 10 letters for his wife, each telling her ways on how to bring her life back on track. A tale on a love lost too soon, it is a tear jerker in every sense.
---
Romeo & Juliet
This Shakespearean classic is, of course, a no brainer. However, Leonardo DiCaprio's presence and Baz Luhrmann execution give this movie a whole new dimension. Why is it on our list? You already know the answer.
---
Blue Valentine
Does love even exist? The Ryan Gosling and Michelle Williams starrer Blue Valentine will make you question the very existence of love. When a couple falls for each other, only to fall apart yet again, you are left aghast. Should you watch it with your significant other? No, we wouldn't recommend it.
---
The Vow
The Vow is based on a true story. Yes, get a shoulder ready to cry on. Starring Channing Tatum and Rachel McAdams, this flick takes us on a journey where a couple learns to again fall in love after the wife meets with a terrible accident. She forgets her husband, their memories, and even her home. How's that? Sad already? We thought so.
---
Remember Me
When you see a troubled Robert Pattinson trying to cope up with his never-ending crisis, you meet Emilie de Ravin who has also endured a lot in her life. Obviously and eventually they connect and you feel everything is perfect. But wait. There's the looming 9/11 in the backdrop. Whaaat? Yes, get ready for fountains.
---
Shakespeare in Love
Gwyneth Paltrow plays the role of Shakespeare's greatest love in this romantic drama. The movie executes the chemistry so well that you are left wishing for the couple to get that cherished happily ever after. However, a separation is inevitable and it leaves us all heartbroken at the end.
---
One Day
Have you watched the trailer of One Day? Well, don't be fooled by its happy shots and dreamy sequences. A devastating story about friendship that blossoms into love, we desperately wait for Anne Hathaway and Jim Sturgess to unite forever. But if you thought this had a happy ending, you were not paying attention.
---
500 Days of Summer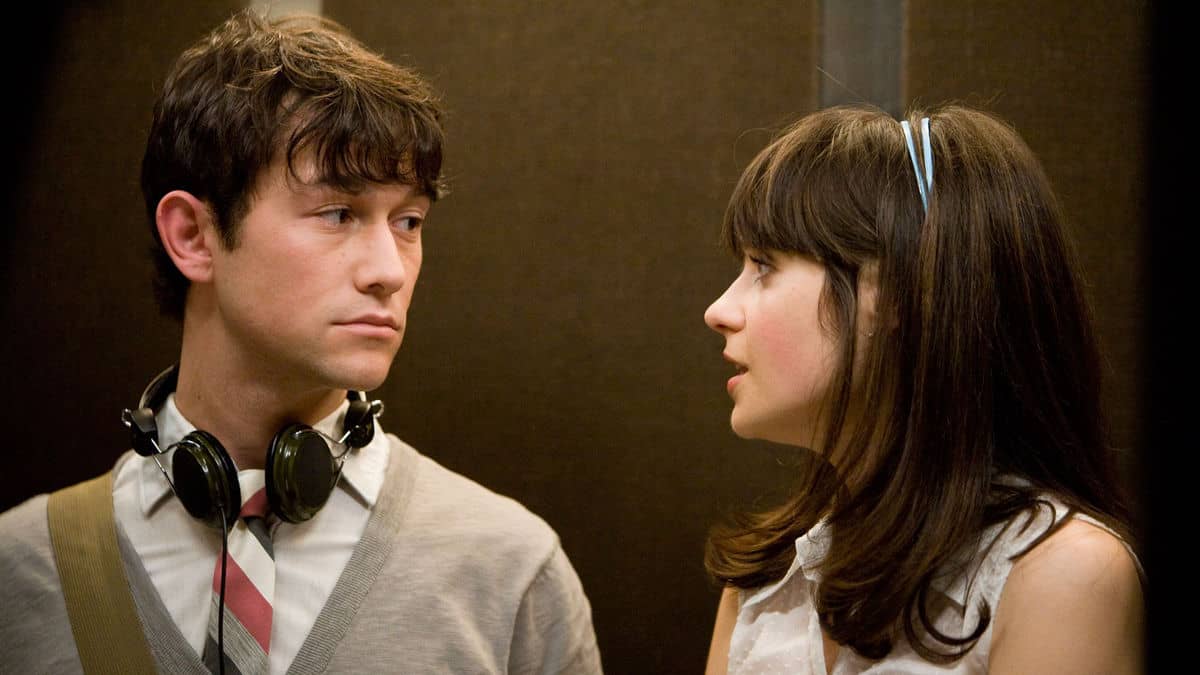 What happens when a hopeless romantic falls in love with someone who doesn't even believe in love at all? The results cannot be good, of course.
---
Titanic
How can we not mention the epic Titanic in this list? Whenever Leonardo DiCaprio and Kate Winslet come together, they make it a mission to break innocent hearts. When Rose and Jack meet on a maiden voyage of a ship set towards doom, does their love follow the same fate? You will need some more tissues for this one, even if it's the 100th time you are watching it.
---
And yes, this also completes our round-up. Some honorable mentions — "Brokeback Mountain", "Revolutionary Road", "Up", "My Girl", "Atonement", and "The Time Traveler's Wife". Any picks that you would recommend? Do let us know. We will include it in our catalog.