Lego Brawls is now available for iPhone and iPad users with the launch of Apple Arcade. The game is an online multiplayer where people can either play in teams as 4 vs 4, or play against all in an eight player setting. It's an exciting with exciting levels of customization for the Lego characters.
Lego has always been about customizing and building out your imagination with colorful blocks. In Lego Brawls you play with Lego characters which are as customizable as they come.
To customize a player a.k.a brawler in Lego Brawls, open the game on your iPhone or iPad and tap the name of the brawler at the bottom left side of the screen.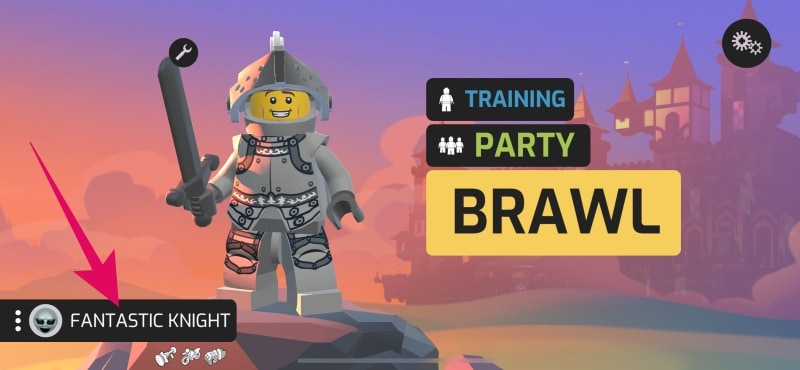 As a beginner, you're allowed to create up to three Brawlers. Tap the 2nd "+" icon if you're here to create a new brawler from scratch, OR tap the customize button (a 🔧 Tool icon) on the top left of an existing brawler you wish to customize. We will customize an existing brawler for the sake of this article.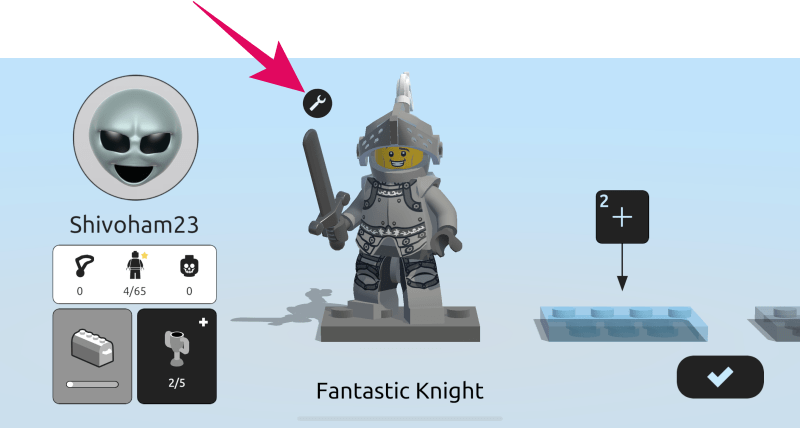 You can change all sorts of stuff in the brawler's dressing room. Change the hat, face, cape, body art, legs, accessories, weapons, bike, rockets, etc. individually by selecting each item category from the vertical boxes on the left and the available items on the right.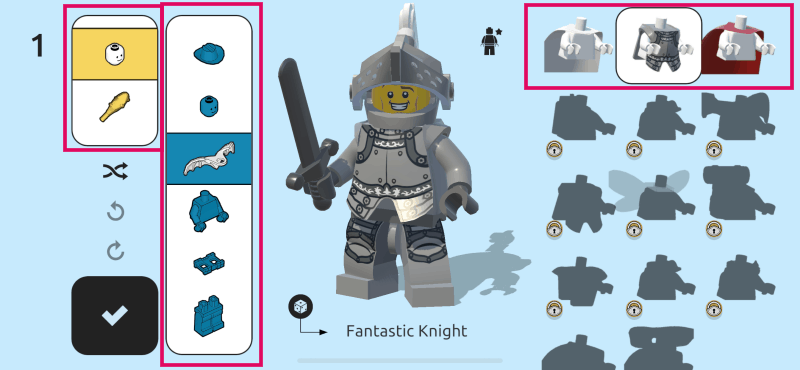 To change complete attire of the brawler in a single click. Tap the brawler star icon on the right side of the brawler's head, and then select a look from options available on the right side of the screen.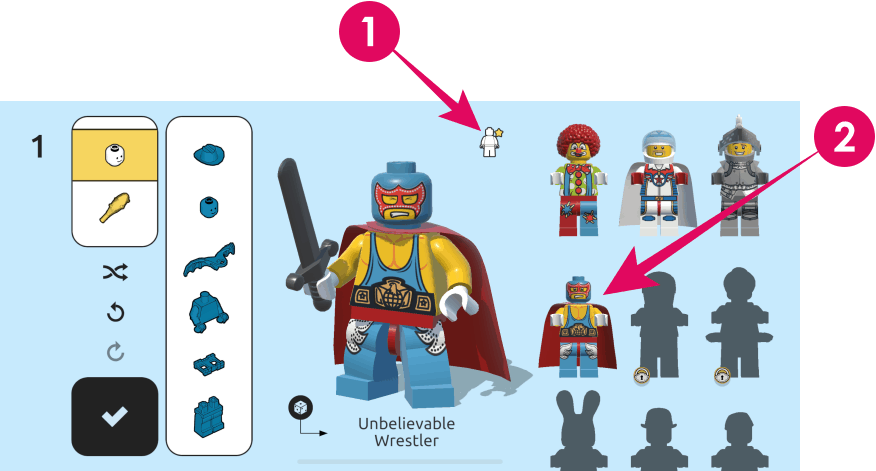 Changing the brawler's name
You cannot set a custom name of your choice for your Brawler, but you can pick one from the various pre-defined brawler names.
Tap the 🎲 box icon near the right foot of the brawler to generate a random name for your brawler. The random name will mostly likely be based on the style of the brawler you're customizing.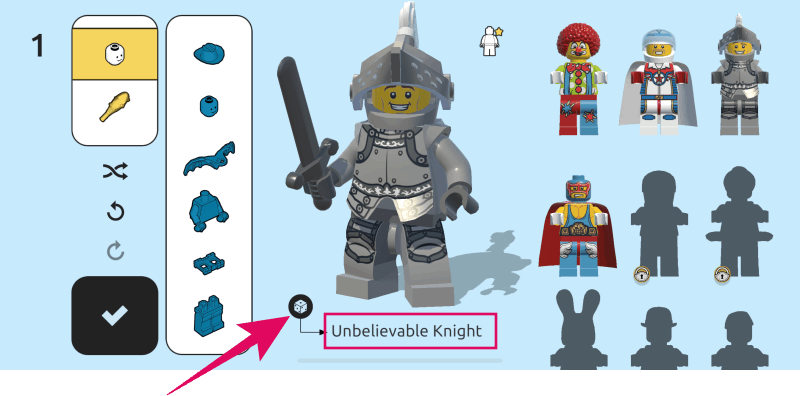 ---
You may have noticed a lot of locked items for customizing a brawler, and there's no in-app purchase thing to unlock items in Lego Brawls. These locked items will only unlock through achievements and game progress. So go play and win games with your friends and strangers to unlock more customization options for your brawler.