Google appears to be doing away with the 'Articles for you' section and replacing it with Google Discover in Chrome on mobile devices. We have the new feature available in our Chrome browser version 91.0.4472.80 on an iPhone.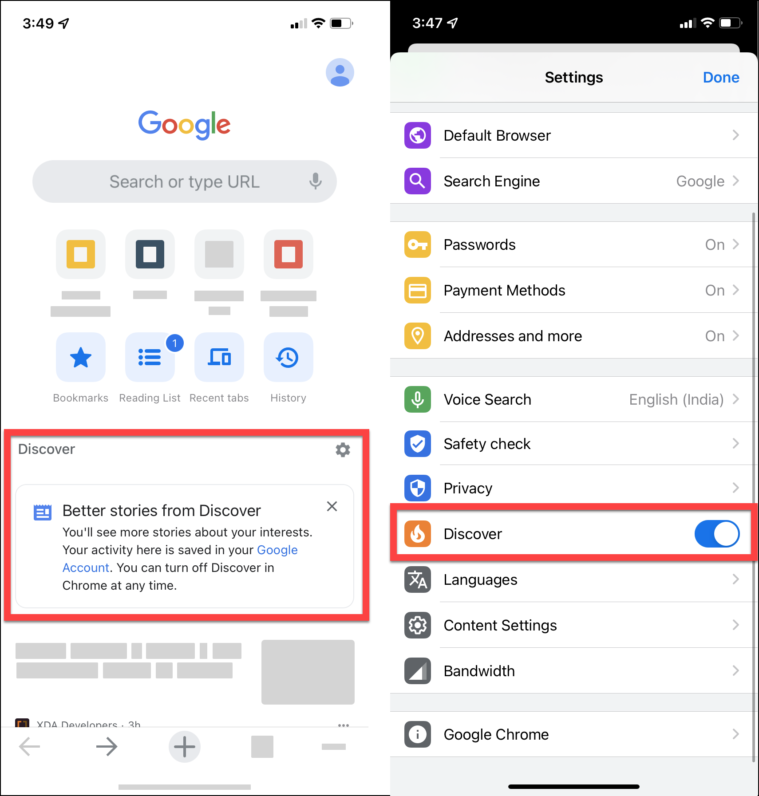 What is Discover in Chrome?
Discover is a profound tool Google uses at large in the Google app on mobile devices to suggest articles to users based on their interests.
Google's AI automatically builds up a list of interests based on users' activity in Chrome or Google Search and then curates fresh content from the web for the user. Google calls the Discover Feed.
The 'Article suggestions' feature in Chrome essentially also used your Discover feed to suggest articles in the new tab page on Chrome. And now with Discover in Chrome, you have greater control over what topics you'll see in your discover feed in the browser.
How does Discover work in Chrome?
If you have liked the 'Articles for you' section in Chrome, you'll find Discover much better. It's an evolution to the suggested articles in Chrome that we have had a love and hate relationship with.
With Discover, you now have control over what type of content you see in suggested articles on Chrome. You can enable or disable the topics that Google's AI has picked up for you from the 'Manage interest' option Discover settings.
However, unlike the previous 'Articles for you' section, the Discover feed in Chrome shows articles in both large thumbnail and small thumbnail (on right) format. And some find themselves annoyed by the large thumbnail format sooner or later.
How to Manage Your Interests in Discover Settings in Chrome
To change Discover settings in Chrome, open a new tab in Chrome and tap on the Settings gear icon next to the 'Discover' label.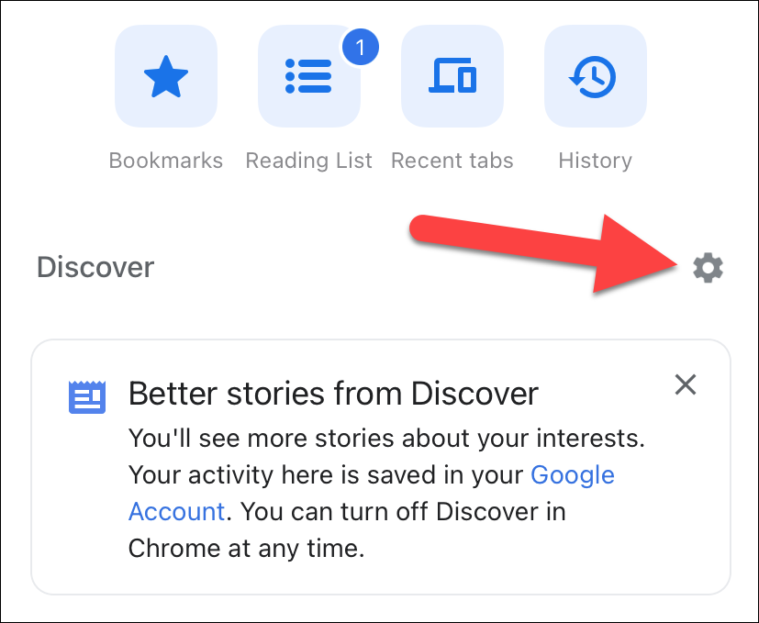 Then, tap on the 'Manage interests' option from the menu that appears.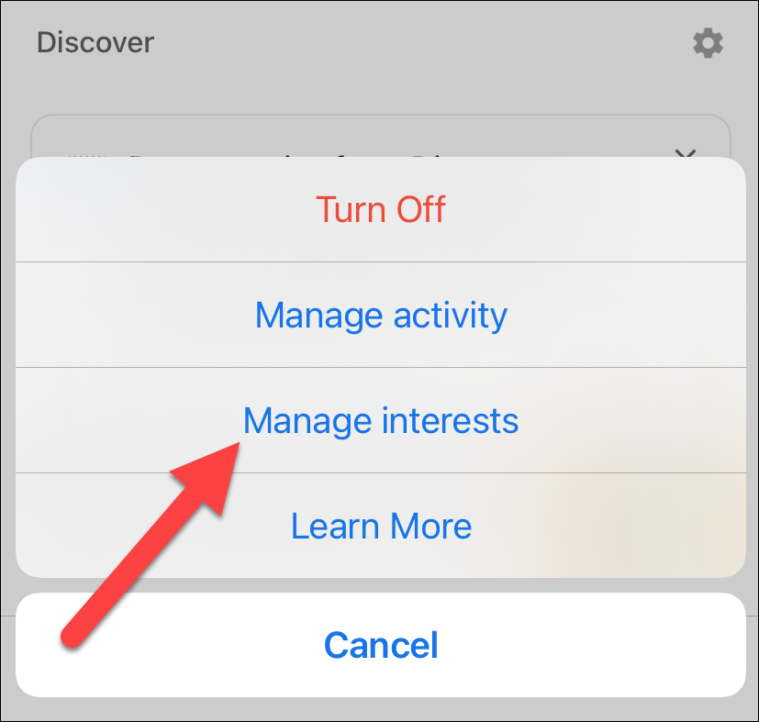 It'll open your 'Interests' page in a new tab in Chrome. Tap on 'Your Interests' and you'll find a list of all topics that you currently follow and also suggested topics based on your activity.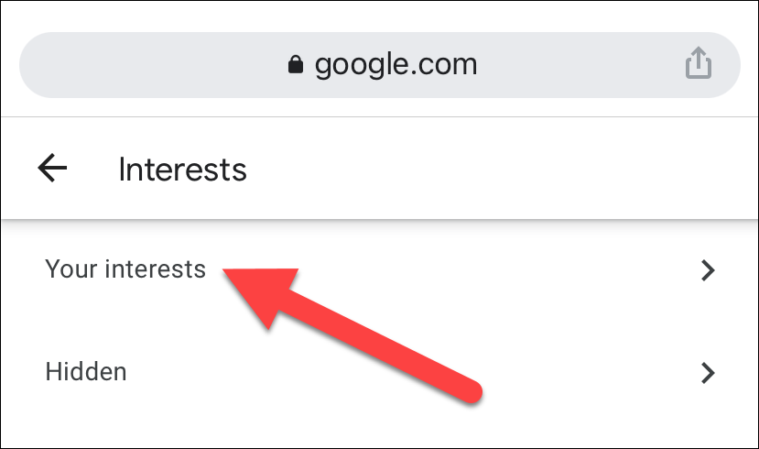 To unfollow a topic, you can tap on the blue tick next to it.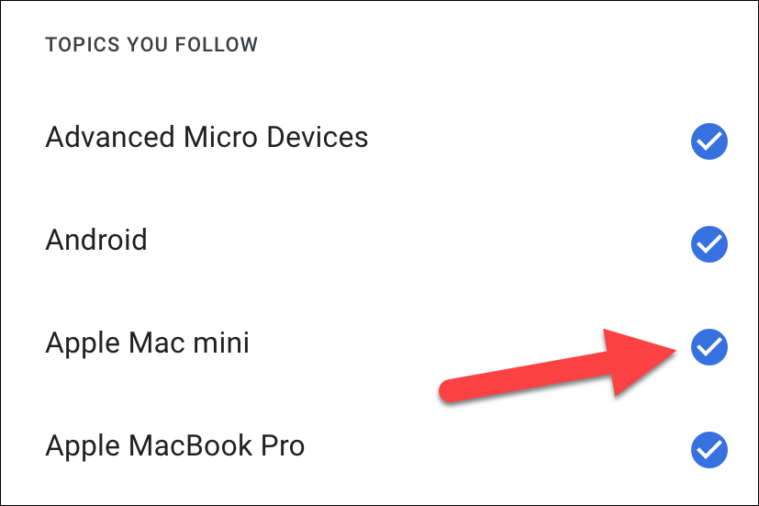 And to follow a topic from the suggested topics based on your activity, simply tap on the 'Plus (+)' icon next to the topic name and you'll begin receiving news and stories based on the selected topic in your Discover feed on Chrome.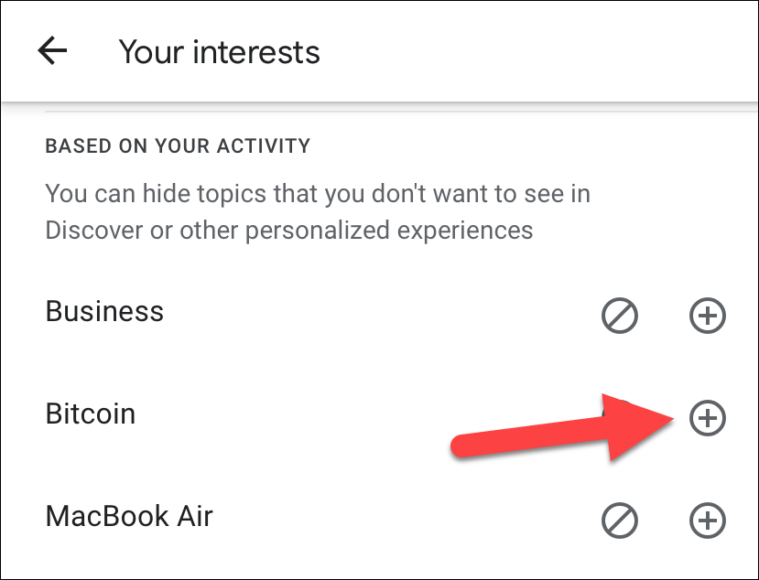 ---
How to Optimize the Discover Feed Experience in Chrome
Even if you set your topics of interest, Discover could still show you articles that you don't follow but could possibly of your interest.
If you find articles in your Discover feed that do not interest you, you can tap on the menu icon next to the suggested article in Chrome and choose to unfollow the topic by selecting the 'Not Interested in [Topic Name]' option.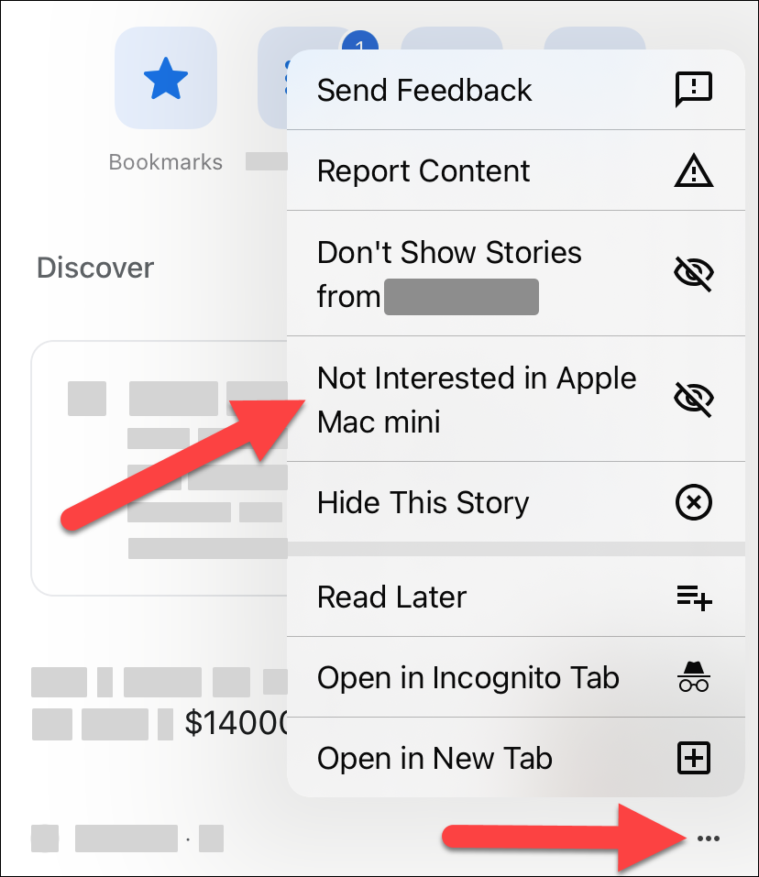 Similarly, you can also block websites that you don't enjoy reading from showing up in your Discover feed. To do so, select the 'Don't Show Stories from [Website Name]' option from the options menu and you'll never see articles from the particular website again.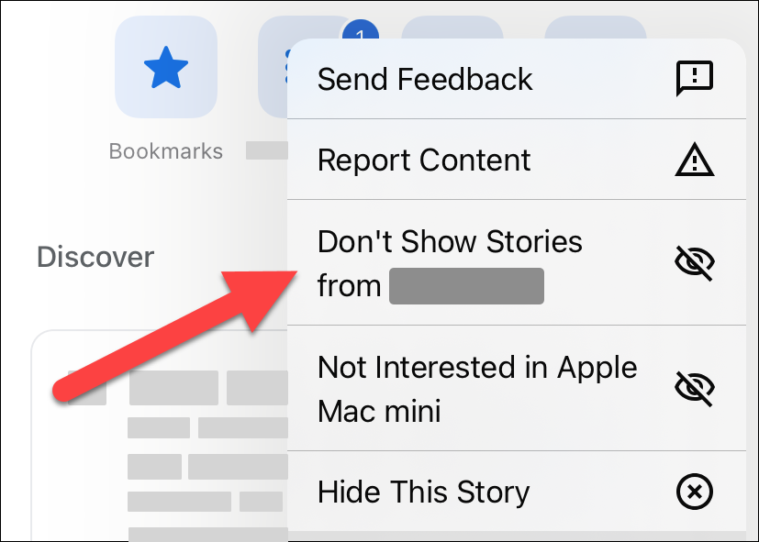 Other useful options to optimize your Discover experience in Chrome are 'Hide This Story' to simply hide an article from your view and 'Report Content' to report misleading, violent, or hateful content in your Discover feed.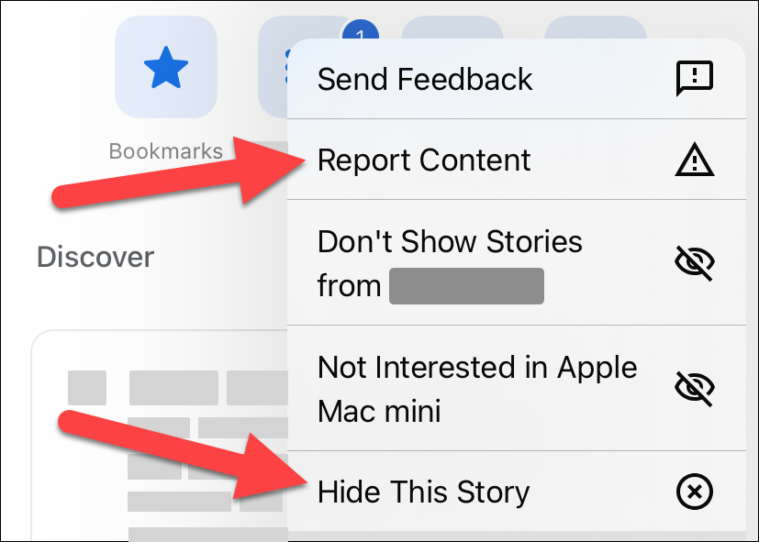 How to Enable or Disable Discover in Chrome
If you had the 'Article suggestions' feature enabled, you should have Discover enabled automatically in your Chrome browser. If not, you can manually enable it from the in-browser settings.
To enable Discover in Chrome, tap on the 'Menu' icon at the bottom-right corner in the browser and select 'Settings' from the available options.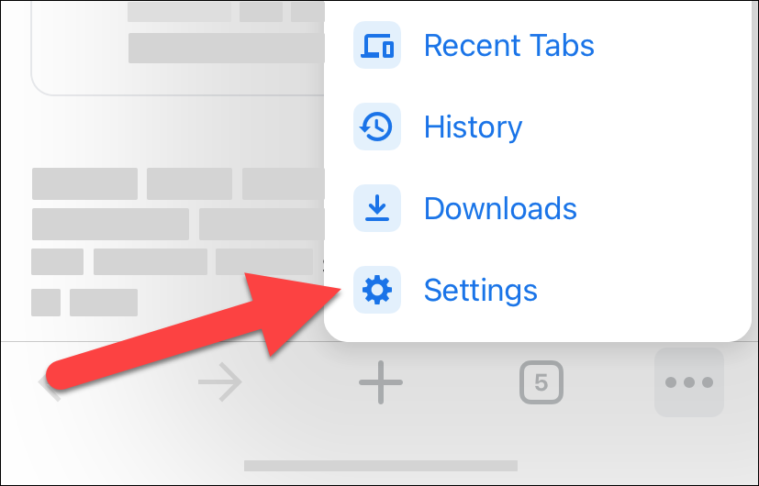 Then, scroll down a bit on the Chrome Settings screen and turn on the toggle switch next to 'Discover' label.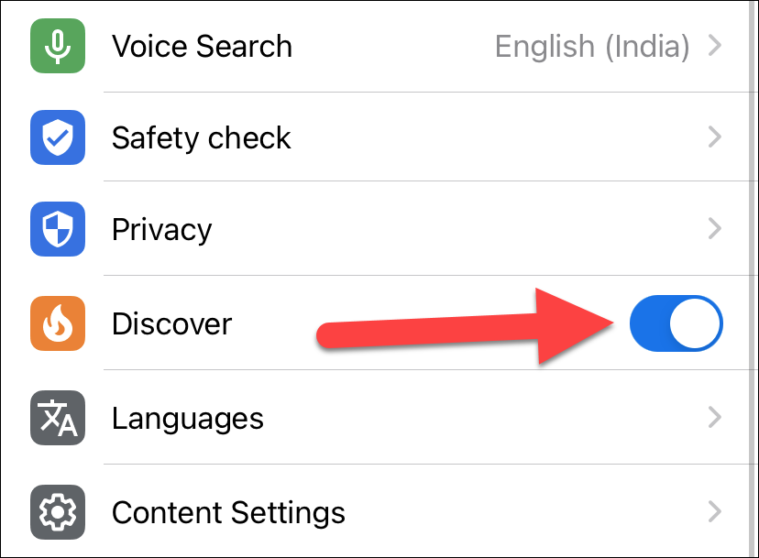 Then, go to a new tab page and you shall find a Discover feed based on your topics of interest.
If at any point you find the Discover feed in Chrome distracting, you can similarly disable it from the Chrome settings.
To disable Discover in Chrome, go to Chrome Settings, scroll down a bit and turn off the toggle switch next 'Discover' label.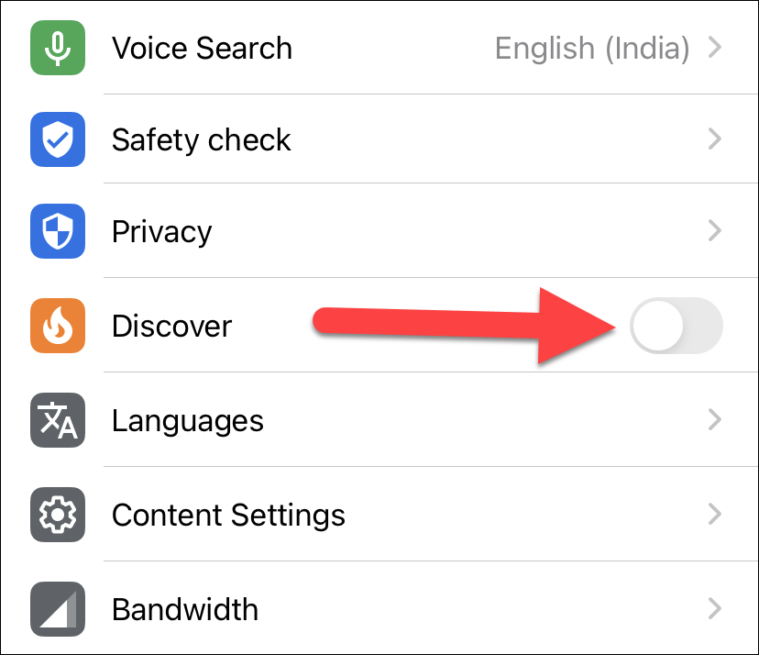 If you choose to disable Discover in Chrome, know that you can always access it from the Google App as well for iPhone and Android. You cannot access Discover on your desktop as Google has only made it around the mobile experience and hence can be accessed from a mobile device only.