Microsoft Outlook users getting Script Error "Permission Denied" with Line 14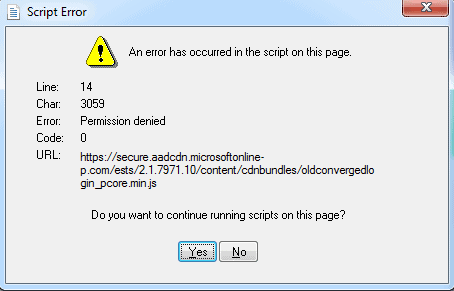 A lot of Microsoft Outlook users are getting a Script Error in the Outlook app on Windows. The error details are as follows:
Line: 14
Char: 3059
Error: Permission denied
Code: 0
Microsoft has acknowledged this issue and assured users that Outlook team is working on a fix for the problem, but hasn't given a timeframe as to when a patch will be released to address the issue.
"We have been aware of the issue and are working on it. The fix will be released in several days.", said Microsoft Agent Johnny Zhang MSFT.
Meanwhile, you can click on Yes to get past the script error and continue using Outlook. And be sure to update Outlook as and when Microsoft releases one for the app.