The WordPress app for iPhone and iPad is now receiving a new update on the App Store adding support for "Sign in with Apple" and the Dark Mode in iOS 13.
Apple introduced "Sign in with Apple" with the release of iOS 13, wherein users can sign into apps and services using their Apple ID. What's unique about signing-in with Apple ID is that users get the option to hide their actual email address when signing up for a service. Apple creates a unique alias email address for each service that you sign up for so you easily avoid spam mails on your actual address.
After installing iOS 13 on your iPhone, you can use the "Continue with Apple" button to sign in with your Apple ID at the login screen.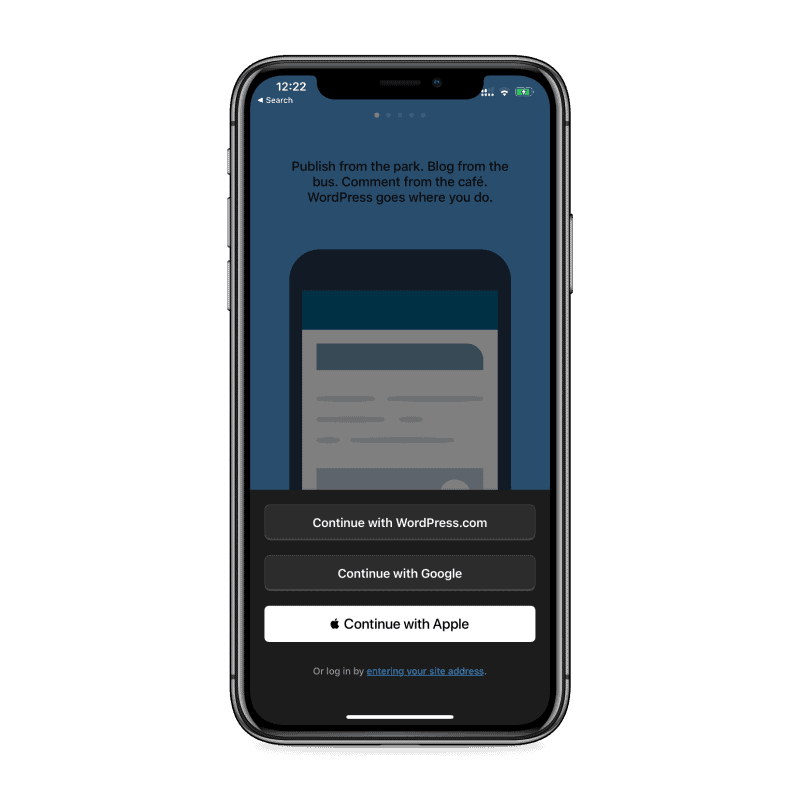 The new Dark Mode in iOS 13 is now also supported on the WordPress iOS app. When dark mode is activated on your iPhone, the WordPress app will automatically switch to a darker theme.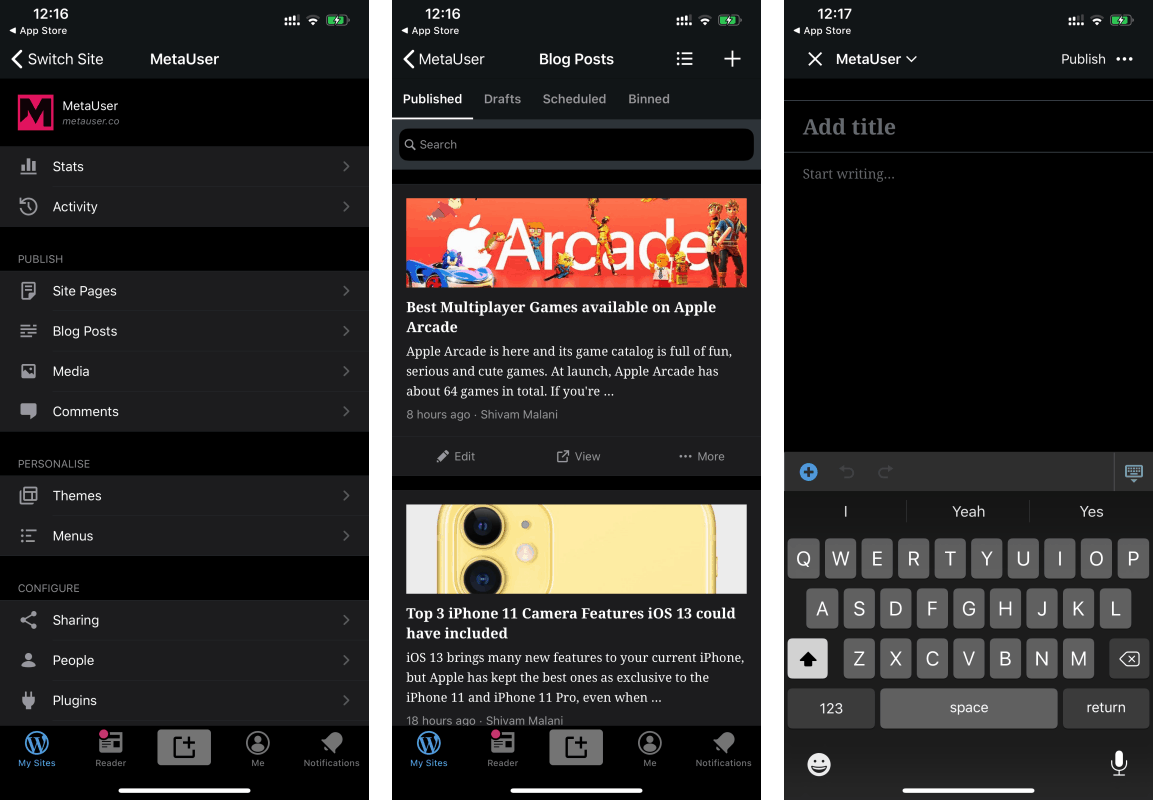 The latest update for the WordPress app comes with version 13.2.1. You can download it for free from the App Store.