Riot Games recently released the latest update 1.07 for the Windows game Valorant. But everything is not peachy after the new update. Instead of being able to enjoy the latest update, a lot of gamers found themselves unable to launch the game yesterday after installing the latest version of the game.
Trying to launch the game returns the error "VCRUNTIME140_1.dll is missing from your computer". Riot Games is already aware of the error and working to fix it, but it doesn't mean that you cannot play the game in the meantime. There's a simple fix that'll resolve the issue and get the game working for you in no time.
The error is most likely an incompatibility issue with the Windows Dynamic Link Library (DLL), which is required to run the game on Windows. All you need to fix the problem is to download and install the latest Microsoft Visual C++ Redistributable packages — Visual Studio 2015, 2017, and 2019 from the link below.
The support page lists the files for x86, x64, and ARM4 based PCs. Instead of only downloading the x86 file (for 32-bit programs) or the x64 file (for 64-bit programs), what you need to do is download and install both of them on your system. Click on both ".exe" files to download them.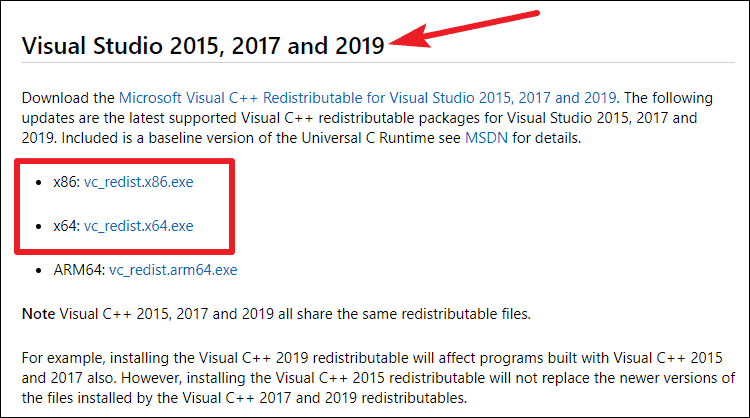 Then, run the ".exe" files to install the runtimes. After installing both the runtimes, if your PC asks you, restart the computer. After restarting the PC, try and run Valorant. It should start working fine.
---
You should note that this fix is not applicable just for the Valorant game. Whenever you run into the "VCRUNTIME140_1.dll Not Found Error" while trying to play or launch a game, this fix should help you.