The Brave browser is fast because it blocks websites from loading ads and scripts for a user. It saves a lot of network usage on the user's side, and hence the fast loading webpages. However, some sites may ask you to disable ad blocker to be able to view their content because advertising is probably the only source of income for the website.
In that case, you might want to support the website and disable ad blocking on it in Brave. To do so, you can simply turn down the shields for a website in Brave to disable ad blocking.
Click on the Brave icon next to address bar in the browser to access Brave Shields settings for the website opened in the current tab.

This will open a pop-up menu for Brave Shields setting for the website you're viewing. Click on the toggle switch next to the domain name in the menu to turn down Brave Shields for the website.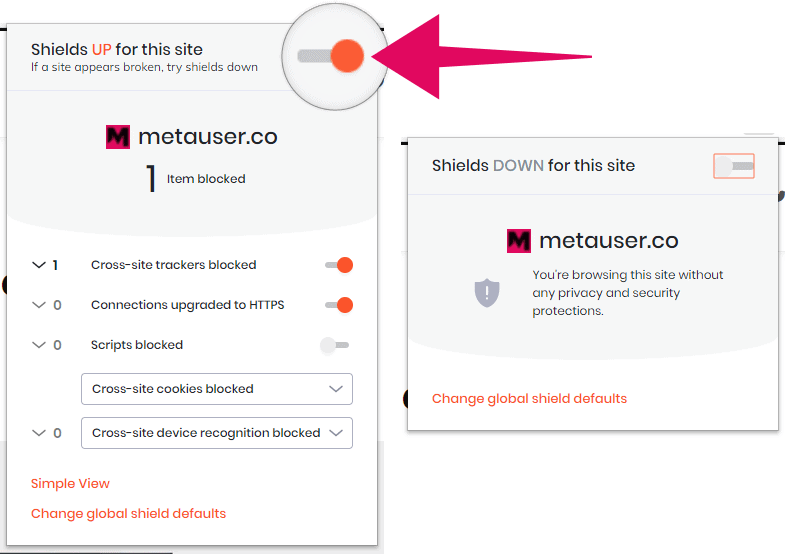 Once the Brave Shields are down, the website will automatically reload and you should not get the prompt about disabling ad blocker on the site anymore.
---
🍻 Cheers!