These days, we frequently read about instances of a data breach, password leak, or malware attack. As a user, this puts you in a tricky spot since you can't entirely stay off the web but there's always a fear, as minute as it may be. This calls for features particularly aimed at enhancing security.
Although there's no sure shot way to guarantee privacy and security on the web, there are features that tremendously enhance it. Google Chrome offers one such feature under its security setting named 'Enhanced Protection'. It's one of the three security options, the other two are 'Standard Protection' and 'No Protection'. Here's all you need to know about 'Enhanced Protection', and how to enable it.
What is 'Enhanced Protection' on Chrome?
When you opt for 'Enhanced Protection' on Chrome, it scales up threat identification and shares your browsing data with Google, and if any malicious attempt, activity, or extension is identified, necessary action is taken before any harm could be done.
As per Google, there are four salient features of Enhanced Protection.
Warns you of the risky websites, extensions, and downloads before they can cause any harm.
Shares a part of your activity with Google, thus improving security both for you and others.
Sends a warning in case your password is exposed in a data breach.
Your browsing history, downloads, and extension activity may be temporarily linked to your Google account to protect you across all Google Apps.
Enhanced protection is the maximum level of security offered by Google Chrome as of now and can easily be enabled from the browser settings.
Enable Enhanced Protection in Chrome
To enable Enhanced Protection in Google Chrome, click on the 'Customize and control Google Chrome' icon at the top-right corner of the browser, and select 'Settings' from the menu.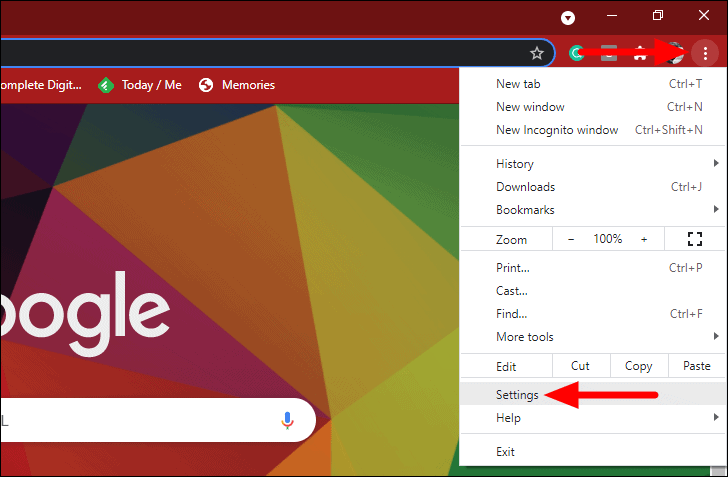 In the browser settings, select 'Privacy and security' from the navigation pane on the left.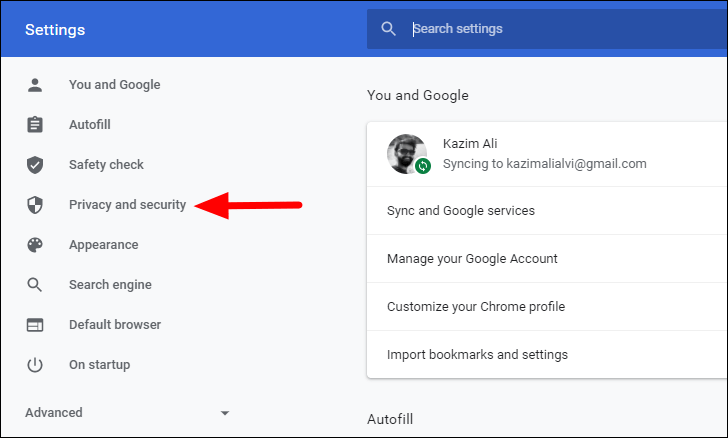 Next, click on 'Security' from the list of options.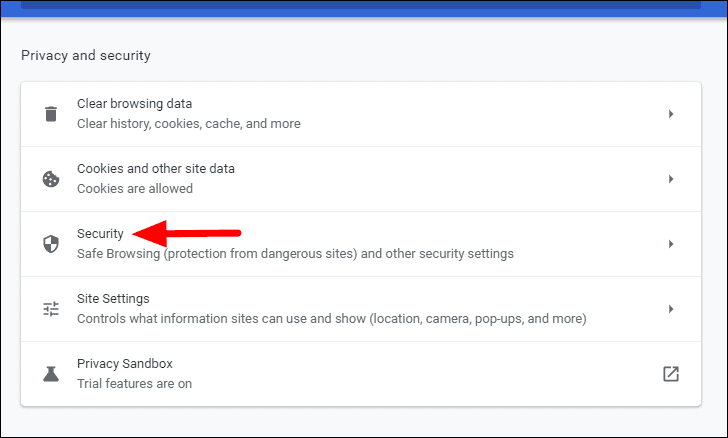 You will now find three options listed under 'Safe Browsing', Enhanced protection, Standard protection, and No protection. Select 'Enhanced protection' by ticking the checkbox before it.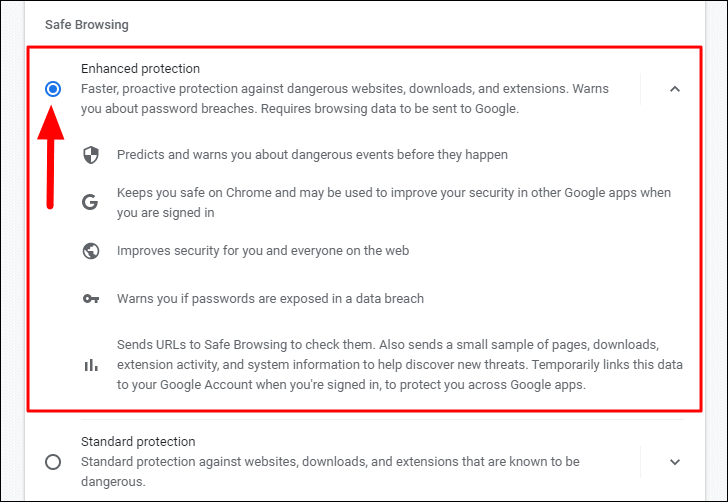 Enhanced Protection has now been activated on your browser.
---
You won't notice any immediate change in the browser or while browsing the web, but it will add to the security and protect you from cyber-attacks and data breaches.