Google Meet, like many teleconferencing apps, is seeing rapid growth, especially now due to the global COVID-19 crisis. This pandemic has made it necessary for all of us to stay home. But thanks to Workstream Collaboration apps, working or learning from home hasn't stopped.
People across the globe have turned to apps like Google Meet to connect to work colleagues and students. People have also been vocal about the features they believe the app needs to add to make the experience better and seamless for users. And Google hasn't shied away from listening to its users.
One of the features that Google has made available at popular request is the Low-Light mode. Not all of us have a suitable environment at home for video meetings. There might be a lack of proper lighting, or sometimes when we're working at night, the lights are dim. All of this just led to difficulties in meetings. But not anymore.
The low-light mode in Meet now uses AI to automatically adjust your video whenever you are in sub-optimal lighting conditions to make it better visible to other meeting participants. Though when to adjust the light is at the discretion of the AI, choosing to enable or disable the Low-light mode is still at yours.
Note: The feature has rolled out only recently and is available only for mobile users as of yet. But, Google promises it will be coming to the web users soon in the future. How soon? They haven't put it on a timeline yet.
Using Low Light Mode in Google Meet
Open the Google Meet app on your phone, or rather Hangouts Meet, as it's still known by that name on many platforms since the re-branding of Hangouts Meet to Google Meet is quite recent and is still in the phase of transformation.
Join or start a meeting from the mobile app.
Note: The low-light mode can be enabled or disabled only during an ongoing meeting.
After you have successfully joined the meeting, tap on the 'More options' icon (three-dot menu) on the upper right corner of the screen.
A few options will appear on the screen. When the low-light mode is enabled, the option 'Don't adjust for very low light' will appear on the list. Tap on it to disable the low-light mode.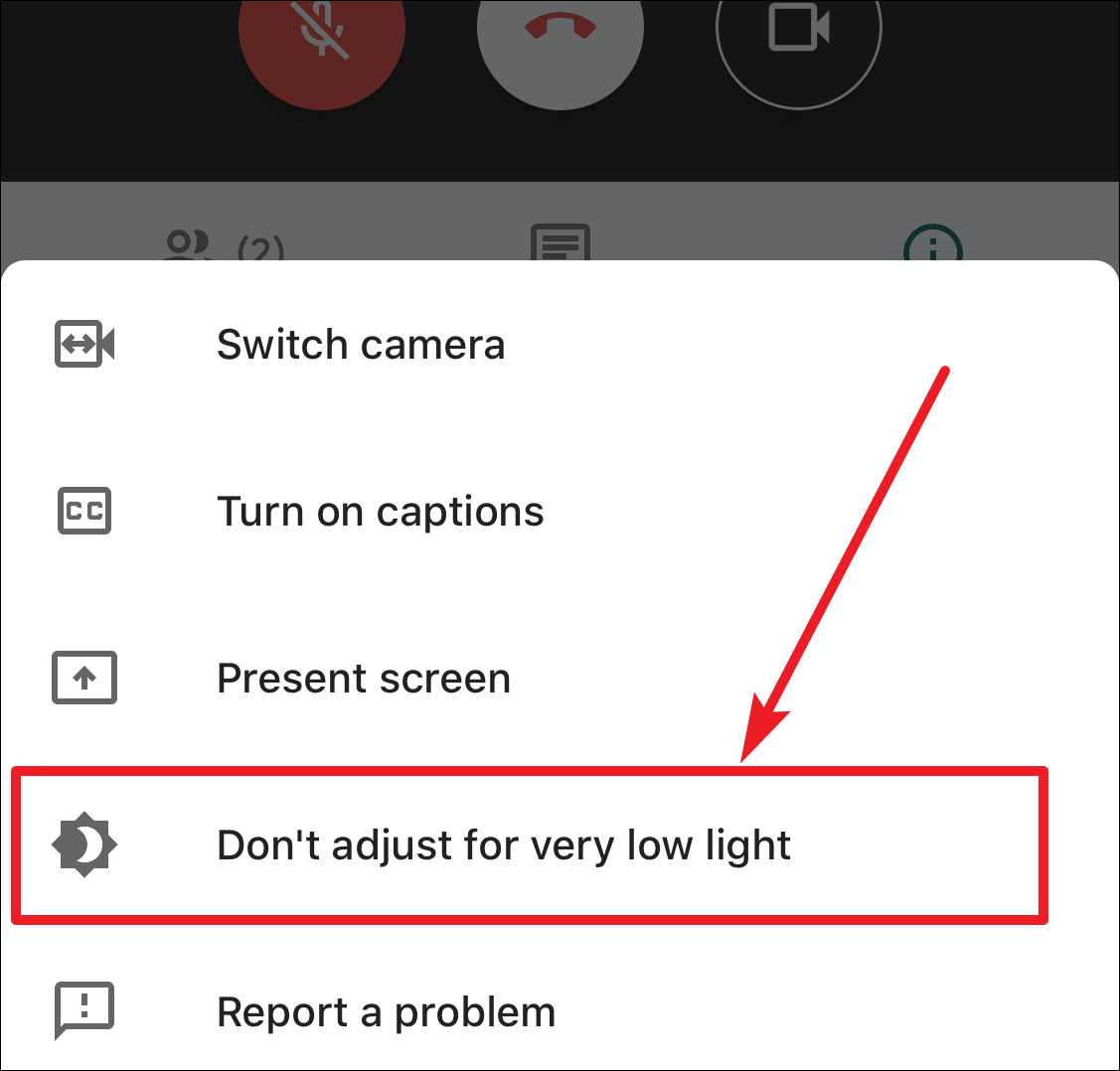 Otherwise, the option 'Adjust for very low light' will appear indicating that the low-light mode is disabled. Tap on it to enable the mode.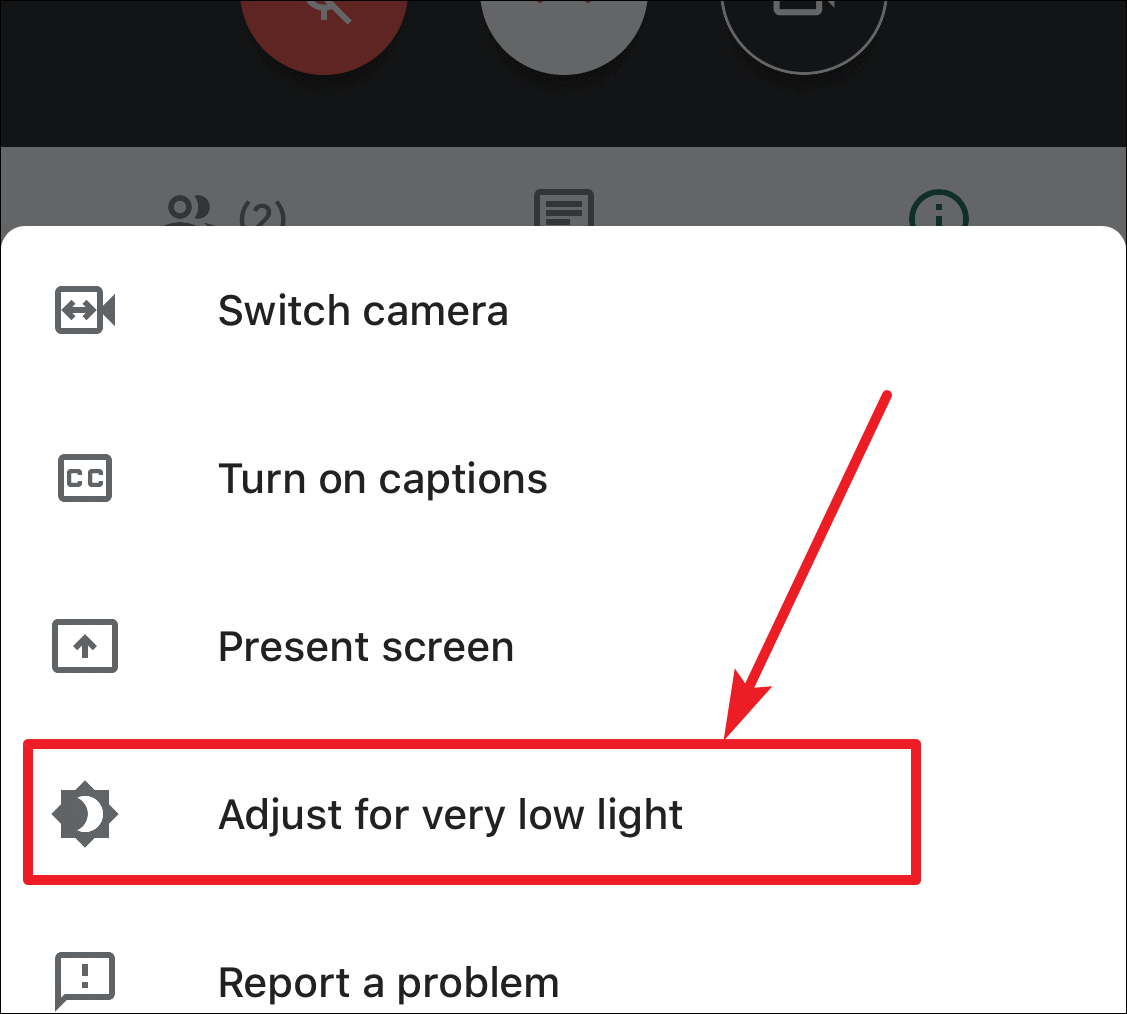 ---
The newest addition to Google Meet is going to be a welcome addition for many users. The low-light mode will make work from home meetings and online classes an easier and better experience. You can also easily enable or disable the low-light mode in meetings from the mobile app.