Call of Duty: Mobile is now available for iOS and Android devices. But if you'd like to play it on a PC, the folks over at Gameloop have got you covered. The service is an Android emulation platform that lets you play Android games on PC, and they have already configured a playable environment for COD: Mobile for Windows users.
To get started, visit Gameloop in a browser on your PC and hit the big yellow download button on the page to get the COD: Mobile PC installer by Gameloop.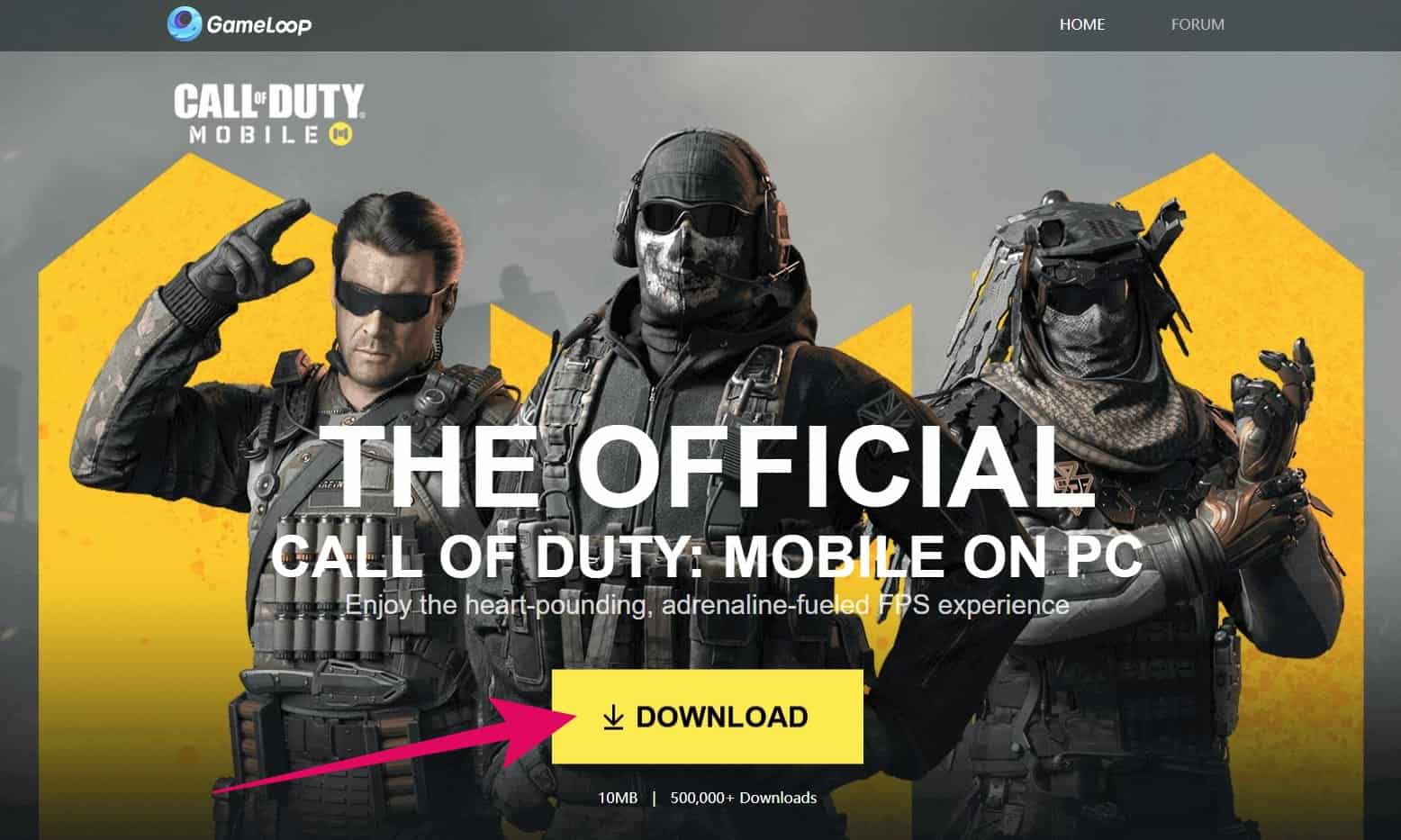 The COD: Mobile installer by Gameloop will download on your PC with a file name "com.activision.callofduty.shooter_xxxxxxxxx_NormalPackage_xxxx.exe".
Double-click /run the installer file, then on the Call of Duty: Mobile window, click the download button to install the game on your PC.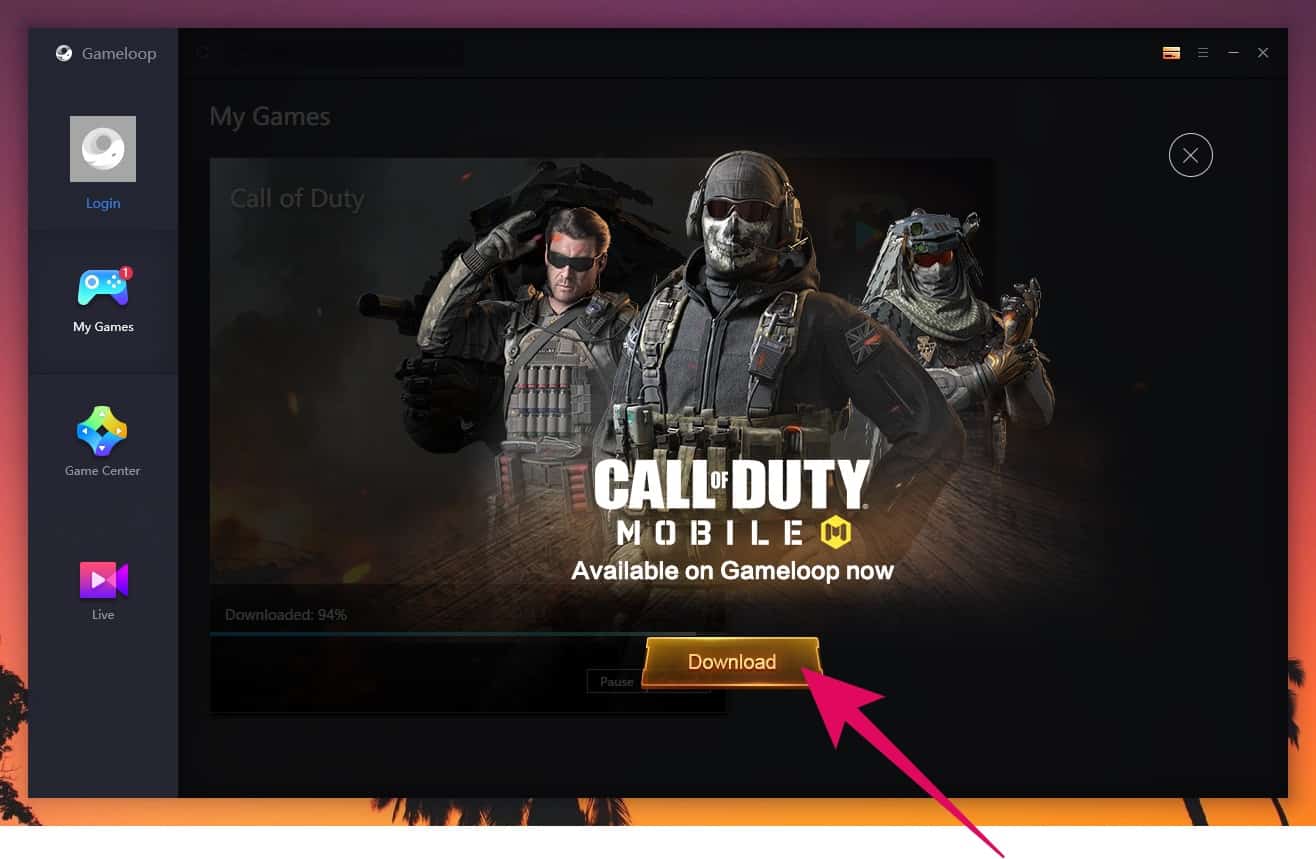 When the game finishes downloading, you'll get the following screen with a "Play Now" button. Click on it to launch COD: Mobile on your PC.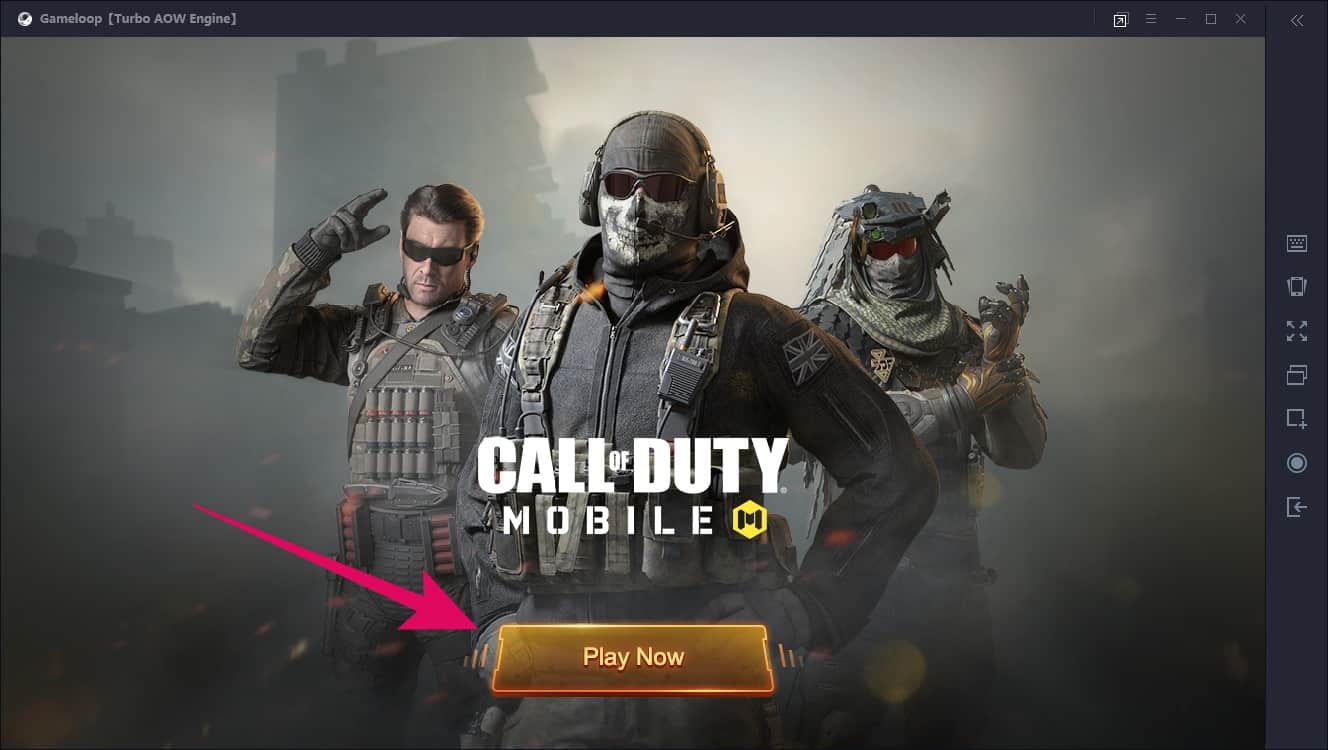 ---
Call of Duty: Mobile PC Controls
Gameloop has pre-configured the COD: Mobile for PC with a basic first-person shooter profile to control player movements with WASD and down sight aiming with a mouse.
Use the W A S D keys on the keyboard to move the player.
Use mouse to control view.
Right-click on mouse to aim down sight.
Left-click to fire.
Press ~ on keyboard to lock/unlock cursor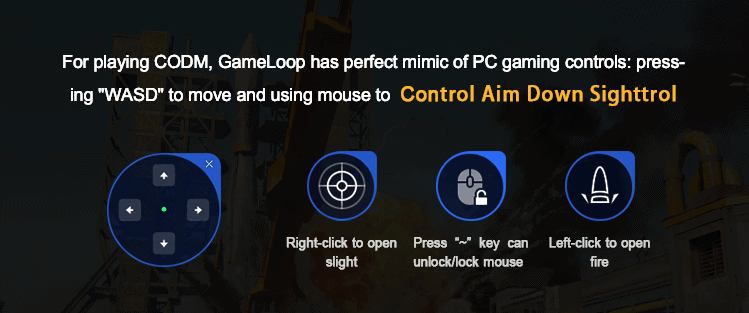 Use the F key for interactive variables such as deploying parachute, opening and closing doors, picking up items, getting in and out of vehicles, and rescuing a teammate.

⌨ Full controls list for COD: Mobile on PC
WASD
Move player
Left Click
Fire
Deploy Shield
Pitch Up
Right Click
Aim
Cancel Bow Draw
Pitch Down
Space
Jump
Surface
C
Couch
Dive
Hold to Prone
Hold to Slide (while running)
Alt
Free
Shift
Sprint
3
Stun Grenade
4
Cluster
Grenade
Frag Grenade
5
Nova Gas
Smoke Grenade
6
Multi-bang
Flashbang
7
Hemostatic
8
First Aid Kit
9
Adrenaline
`
Mouse Lock Switch
F
Open Doors
Drive
Pick Up
Deploy Parachute
Equipments
---
Play in Full Screen
To play the game in full screen, click the full screen icon on the right panel of the emulator screen.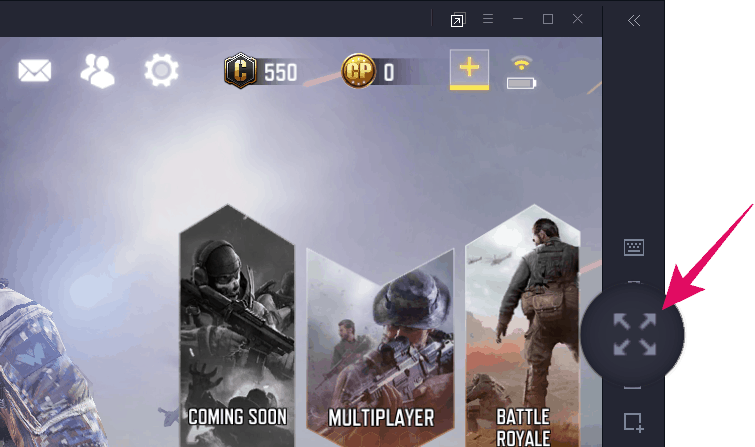 ---
If you like the tips shared on this page, please share it with your friends on Twitter and Facebook as well.