How to Install Google Photos as an App on Windows 10, Mac, and Linux
The Google Photos website is available as a Progressive Web App (PWA) which means you can install it on your desktop and open it without having to run your web browser. As long as you have Chrome or the New Microsoft Edge installed on your PC, it will run like an app bypassing the need to open the browser.
To get started, open Chrome or Microsoft Edge on your computer. Then launch the Google Photos website by going to photos.google.com. If you aren't signed in with your Google account already, the sign-in page will open. Enter your login information and sign-in to Google Photos.
When Google Photos is loaded on the screen completely, you will see a "+" icon in the address bar. When you hover the mouse over it, you will see the words 'Install Google Photos'. Click on it to install the app.

Your browser will prompt a confirmation message asking if you want to install the app. Click the Install button in the pop-up message and Google Photos will be installed on your computer.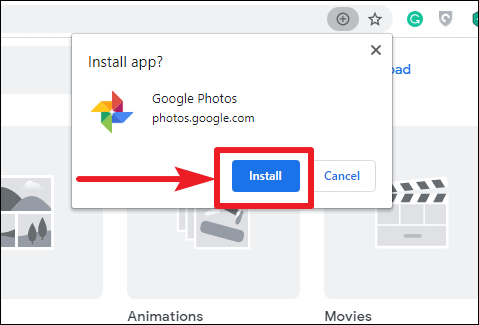 A shortcut for the Google Photos app will be added to your home screen. When you launch the app on your computer, it will run as a Progressive Web App, and work just like the website without having to run the browser but it will not be accessible offline like a native app.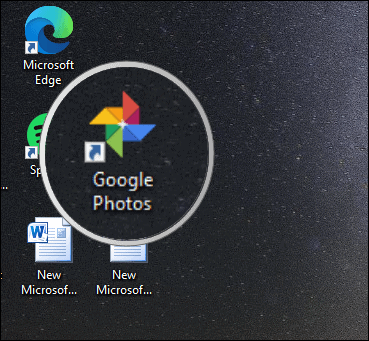 All functionality of the app stays the same as the website. You can upload, edit and share photos, organize them into albums, add tags, and create collages using the Google Photos App on your computer.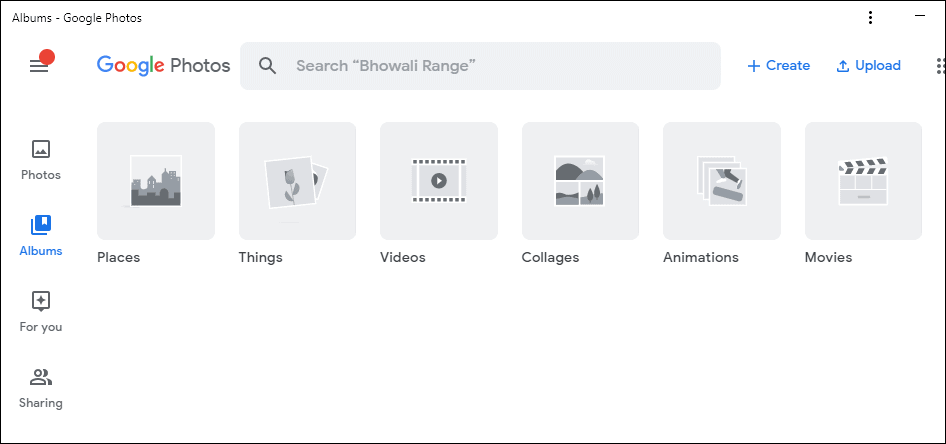 If you ever wish to uninstall the Google Photos app from your computer, go to the Chrome Apps window in Chrome by entering chrome://apps in the address bar, then right-click on the Google Photos app icon and select 'Remove from Chrome' option.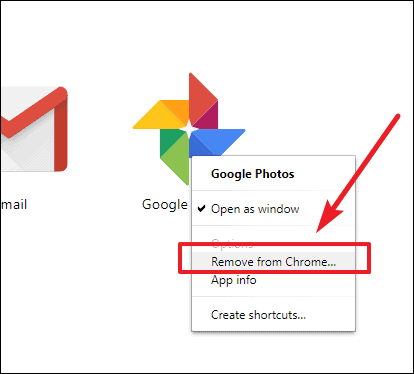 A pop-up dialog box will appear asking for your confirmation to uninstall the app. Click on the Remove button and the Google Photos app will uninstall.

---