Steam is arguably the best game distribution service available in today's world. The corresponding store, called Steam Store, is home to more than 30,000 free as well as paid game titles, including market hits like Counter-Strike: Global Offensive, DOTA 2 and Grand Theft Auto V. It is developed by Valve Corporation.
The Steam app is a software client app available for multiple platforms, viz. Microsoft Windows, Linux, Mac OSX, Android, iOS, Windows Phone, Playstation, etc. However, every game is not playable on every platform, and hence the games are divided according to platform on the Steam store.
Steam also features many open-source games developed by communities specifically for Ubuntu and other Linux distributions. In this article, we will see how to install Steam on Ubuntu 20.04 desktop.
Installation
Steam is available in Ubuntu official repository. Since it is a non-free (proprietary) software maintained by a third party (Valve Corporation) it is a part of the multiverse repository.
To install steam on Ubuntu, run:
sudo apt install steam
This will download Steam and all required libraries.
Note that even if the version of Steam in the package is older, it will automatically upgrade to latest Steam version every time Steam is started after the installation.
Let's now verify if Steam is installed successfully.
Verifying the Installation
Simply run the command steam to start Steam and thus confirm that it is installed.
steam
On the first run, it takes a while to start, as it will download all the updates required to upgrade Steam to its latest version from the version that was installed from the package. The updates' size may go up to 200-300 MB.
Once it downloads and installs all updates, it will open the login screen. If you are already registered with Steam, log in using your Steam credentials, or else you can register with Steam first and then login.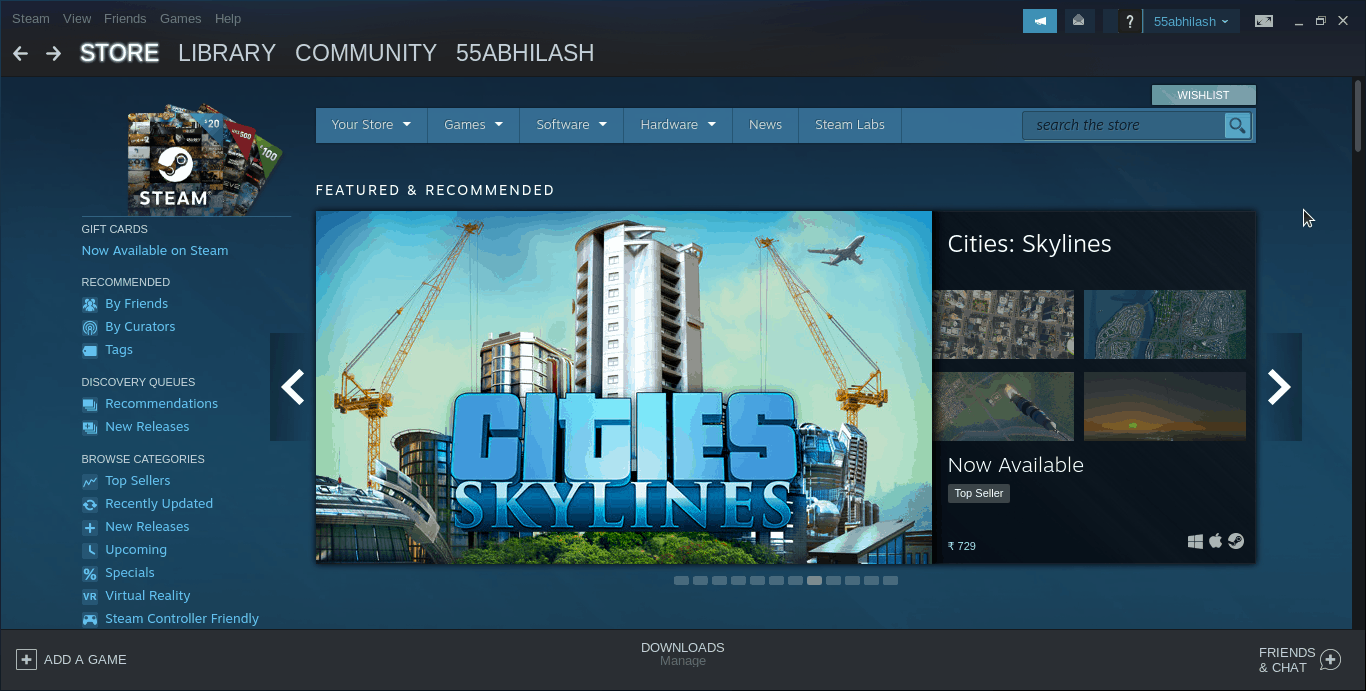 ---
Conclusion
We learnt how to install Steam on Ubuntu 20.04. You can now browse, install and play games on Ubuntu!
Make sure you look for compatibility and system requirements before installing a game. All games on the Steam store are searchable on the Steam app, even the ones available for Windows and Mac OS. Make sure you filter the search with Platform Linux.