Google Slides offer users the option to add GIFs to the presentation. GIF, a lossless format for image files, stands for Graphics Interchange Format and supports both static and animated images. A combination of several static images gives an animated GIF.
There are several ways to add a GIF in Google Slides. You can add one that is stored on your system, Google Drive, or the web. GIFs may add a lot of impact to the presentation and enhance viewer engagement. For instance, a presentation on volcanoes with a GIF of a volcanic eruption will make it interesting.
Putting A GIF in Google Slides
Open the presentation where you want to add a GIF, move to the specific slide and click on 'Insert' at the top.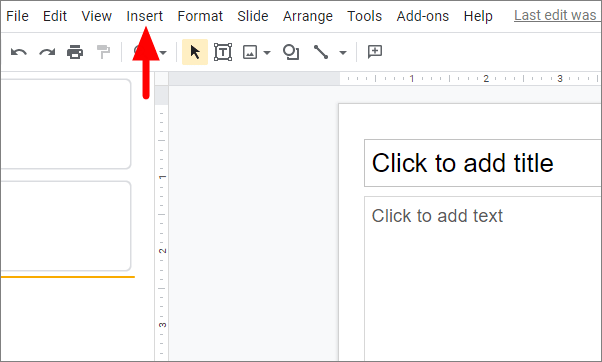 Move the cursor to 'Image', the first option, and then any of the options.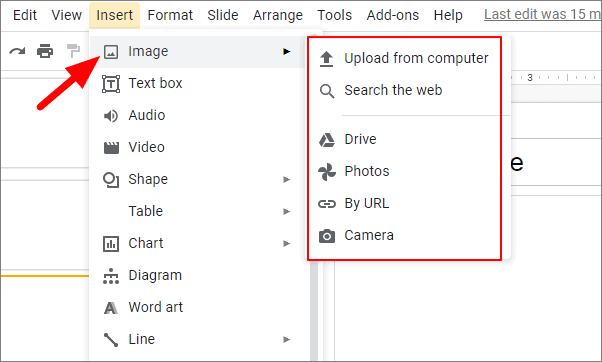 Uploading GIF from Computer
If you have the GIF stored on your system, select the first option, 'Upload from computer'. Browse and select the GIF file on your computer, and then click on 'Open' at the bottom.
The GIF is added to the slide. You can adjust its size by holding and dragging edges or corners of the file. To move it across the screen, click anywhere on the GIF and then hold and drag to move. Release the mouse when you want to drop it at a certain position.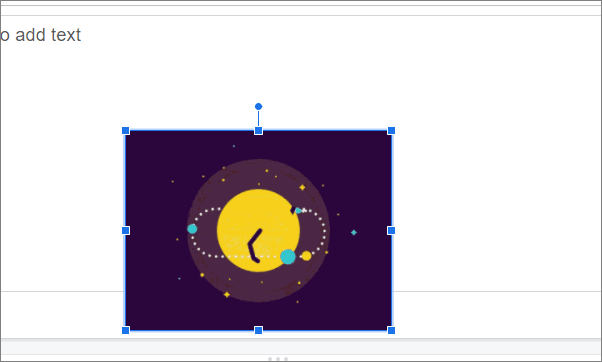 Uploading GIF from the Web
Google Slides allows you to search for GIFs in Google Images, and add them.
To upload a GIF from the web, select 'Search the web' from the Insert Menu.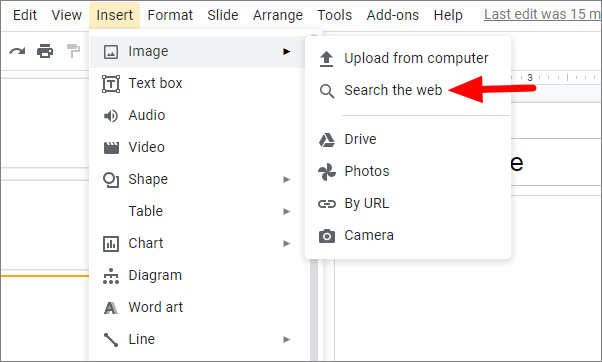 Now, enter the search words in the text box and then press ENTER. Since you are searching in Google Images, make sure you add the keyword GIF. Otherwise, it will display images instead of GIFs.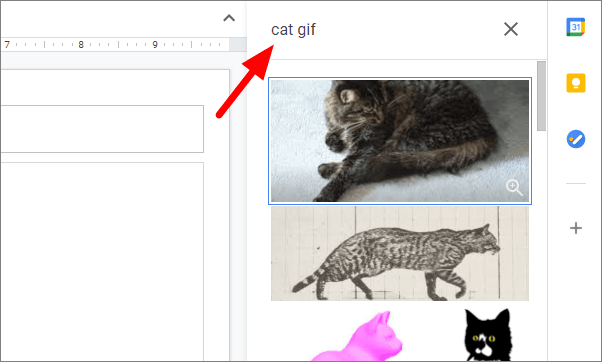 Select the one you want to add to the presentation, and then click on 'Insert' at the bottom.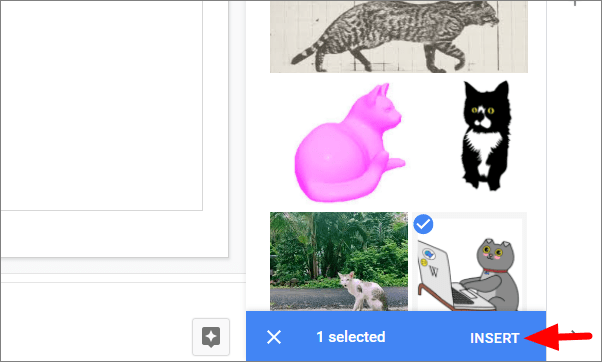 The GIF is now added to the current slide. You can resize/arrange it as you deem fit for your slide.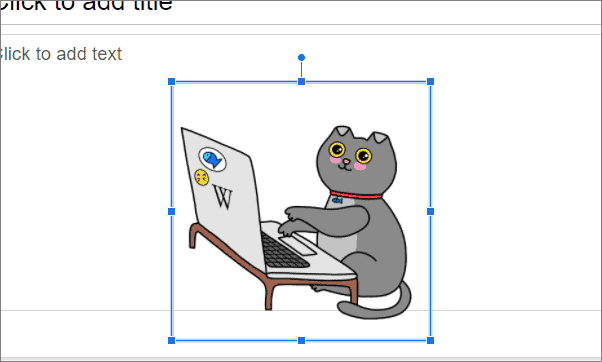 You can also add multiple GIFs to Google Slides at once with this method.
Adding GIFs by URL
Sometimes we come across great GIFS while browsing the internet and may want to add them to the presentation. Just copy the address of the GIF, and Google Slides will do the rest for you. To copy the URL, right-click on the GIF, and then select 'Copy Image Address'.
To add GIFs by URL, select the 'By URL' option.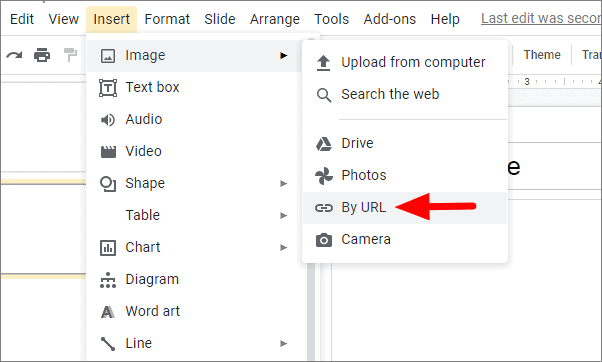 The Insert Image dialog box will open. Now, enter the URL of the GIF you want to add.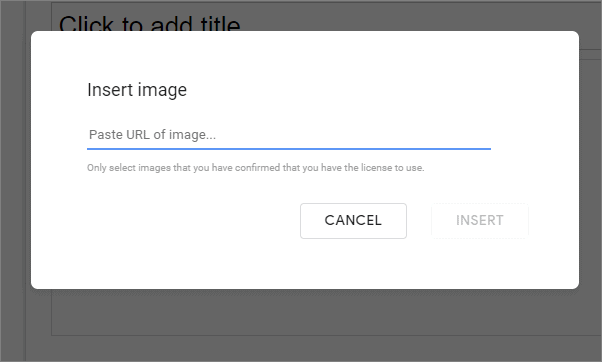 After you enter the URL, the GIF will be displayed on the screen. To confirm, click on 'Insert' at the bottom.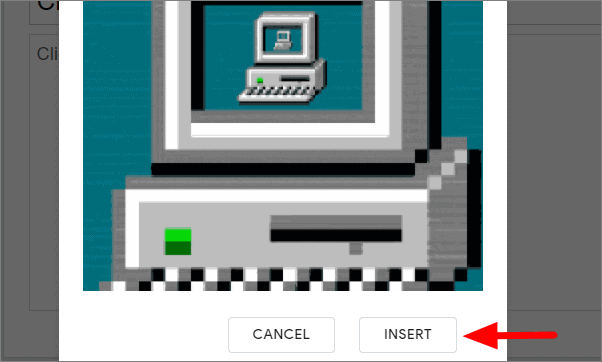 The GIF is now added to your presentation.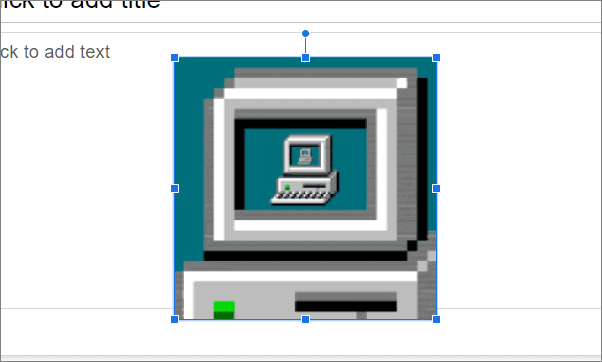 We have discussed most of the methods to add a GIF to Google Slides. You can now start adding these to keep the viewers engaged.