Finding specific words in a large document or a web page is like finding a needle in a haystack. You can't be having time to read the entire page line by line looking for the one word or topic of your interest.
Thankfully, like every other Operating System, Mac supports a universal way to search for a word in long pages, and also within the Finder to quickly find settings.
The shortcut to finding any word on the Mac is Command + F. This key combination works most applications.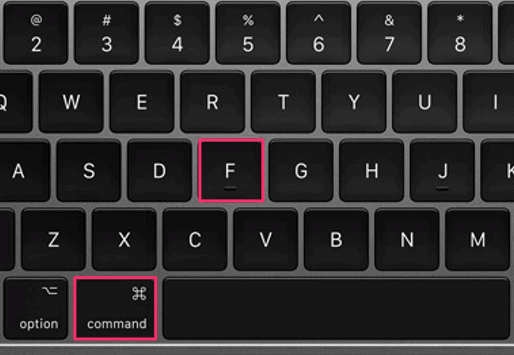 Search for a word in a Document
In order to search for a word in a document. Open the document and press Command + F and type the word in the search box. This would highlight all the matching words within the document. You can toggle between all occurrences of the word by pressing the return key.

Search for a word in Safari, Chrome, and Firefox
Open a website in any web browser on your Mac, then press Command + F keys to bring up the search box. Type a word and it'll highlight all matching words on the page. If there are multiple occurrences of the word, you can jump between each by pressing the return key.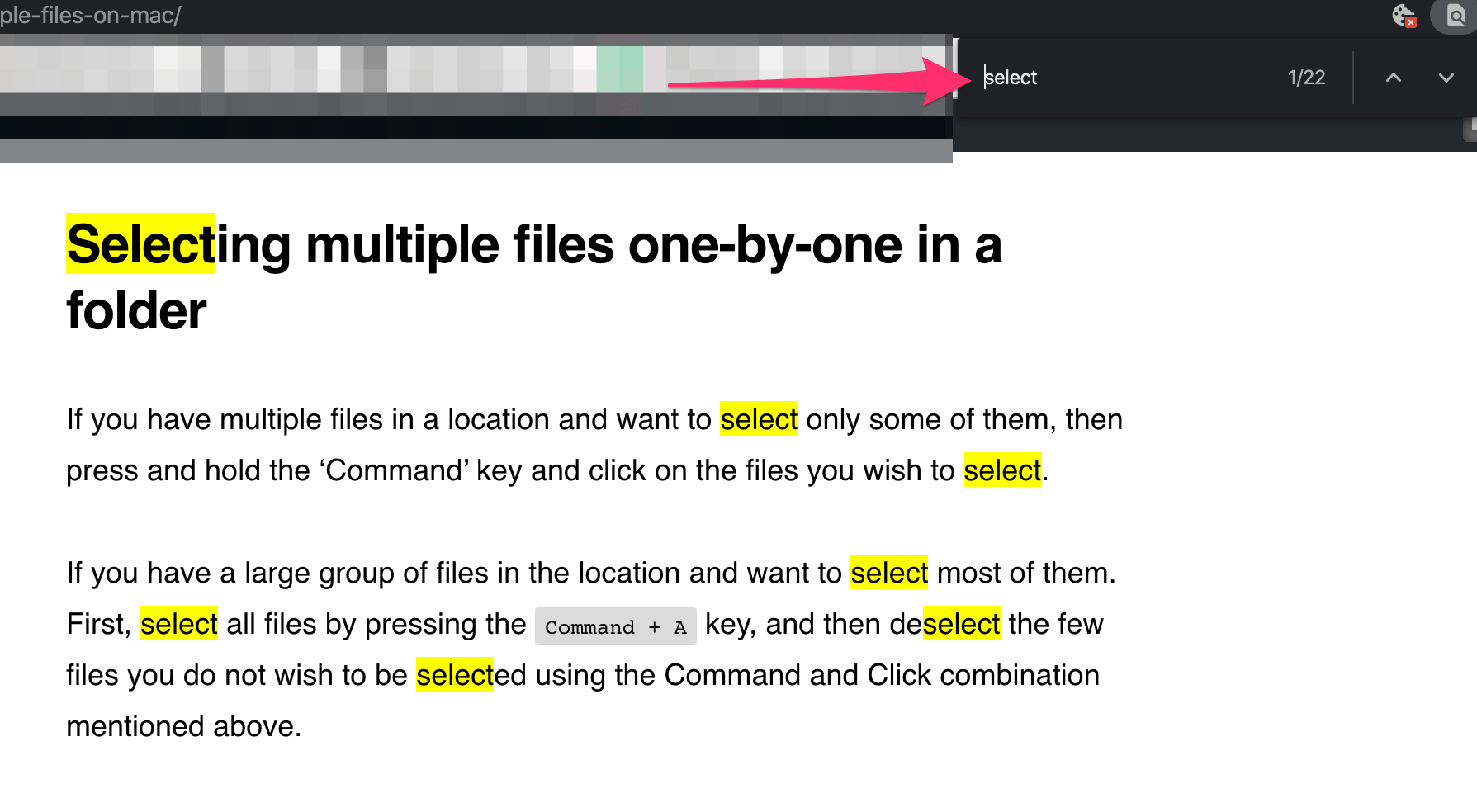 ---
The Command + F keys work universally on your Mac. You could use it in most text editors find a word, some programs would even give you the option to do a search and replace a word in the document using Command + F shortcut.