We use various applications that make our tasks simpler with impressive features. Zoom is one such an application with a great set of features and scalability with premium packages. The developers are on constant efforts to bring in new usable features to the app.
Zoom has an option that enables users to send code snippets in chat without losing the code format. You can enable it in Chat setting on the Zoom desktop app. It requires a separate package which you'll be prompted to download when you enable the 'Code Snippets' feature in Zoom.
Enabling Code Snippet in Zoom Chat
Open the Zoom app on your computer and make sure you're signed with your Zoom account. From the home screen of the app, click on the 'Settings' gear icon on the top-right (below your profile picture).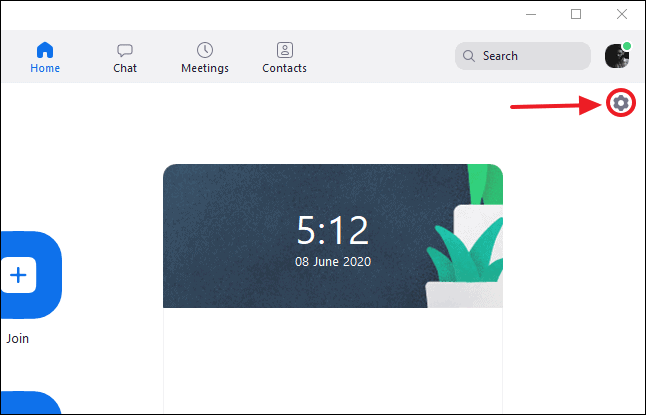 Zoom settings window will open. Click on 'Chat' option from the panel on the left.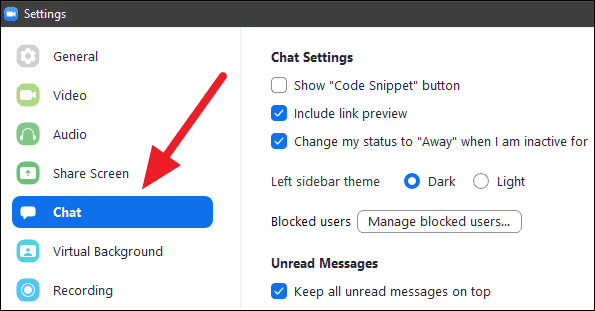 You will find the 'Show Code Snippet button' unchecked on top of the chat settings screen.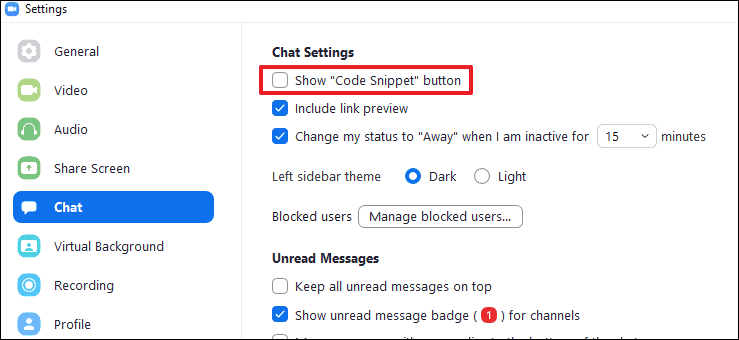 Enable the "Code Snippet" feature by ticking the box beside 'Show Code Snippet Button'.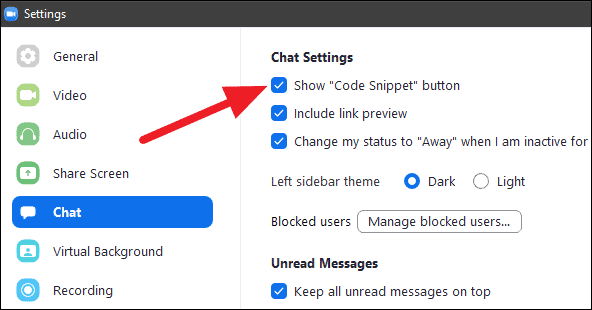 Once enabled, you'll find the 'Code' option in Zoom Chat right above the message box.

---
Sending Code Snippet on Zoom
Open your chats on Zoom by clicking on the 'Chat' button next to the 'Home' button in the Zoom desktop app.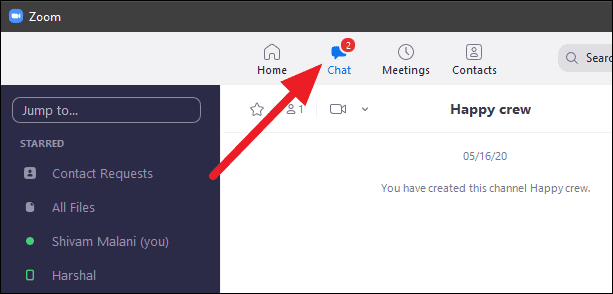 Your most recent chat will open upon clicking the 'Chat' button. If you wish to select a different chat to send a code snippet to, select it from the panel on the left. Then, click on the 'Code' button above the message typing area to open the 'Create Code Snippet' window.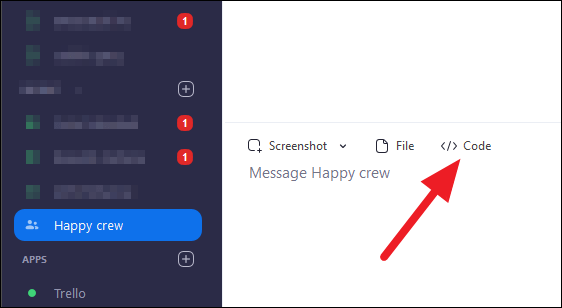 If you're using it for the first time, Zoom may prompt you to download the Code Snippet package to be able to create a code snippet. Click on the 'Download' button in the pop-up dialog box.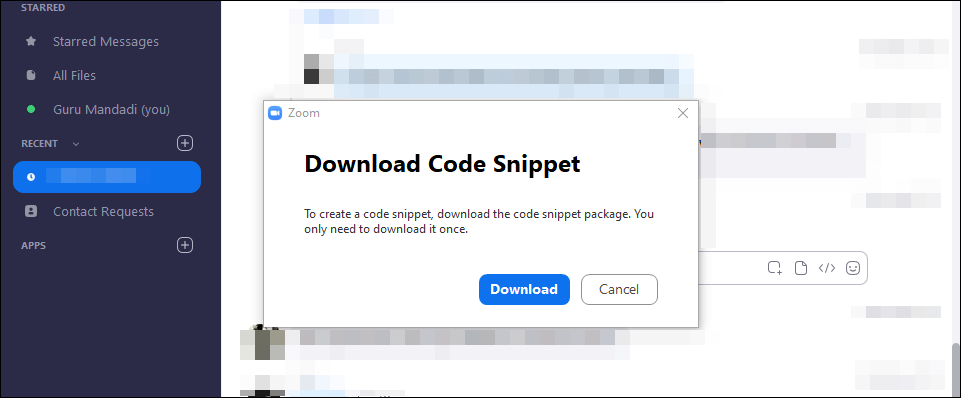 Once the package is downloaded, the 'Create Code Snippet' window will open automatically.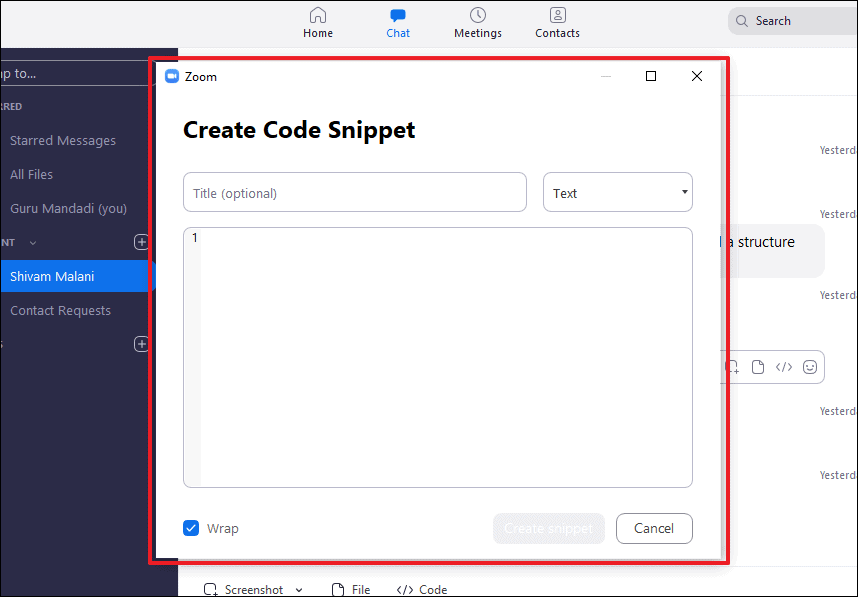 Enter a title in the 'Title' box and select your code language (if required) by clicking on the 'Text' button.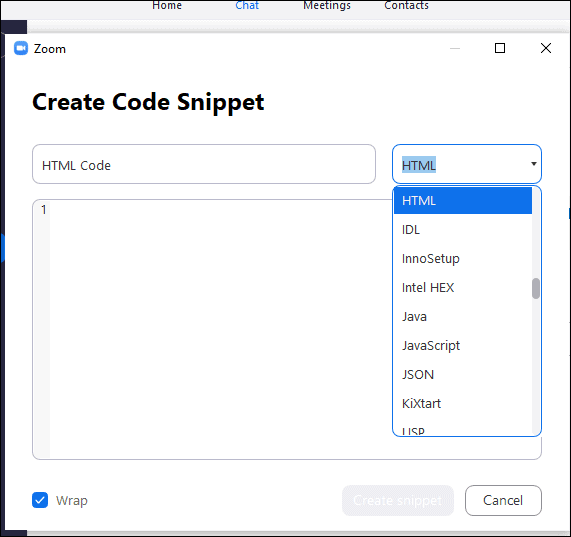 After selecting the language, write or paste your code in the code area below and click on the 'Create Snippet' button.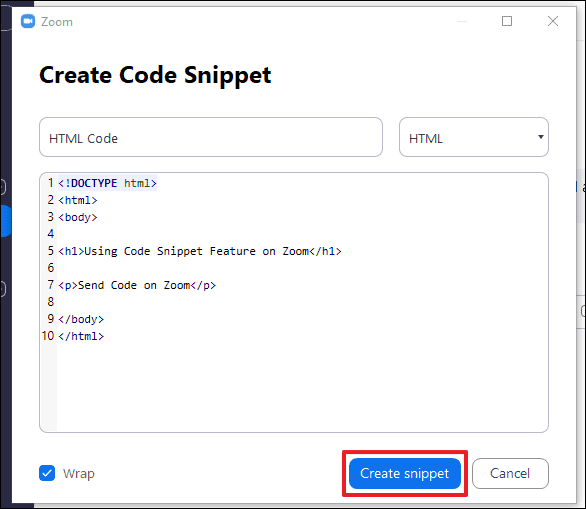 Right after you click the 'Create Snippet' button, your code snippet will be sent in the chat.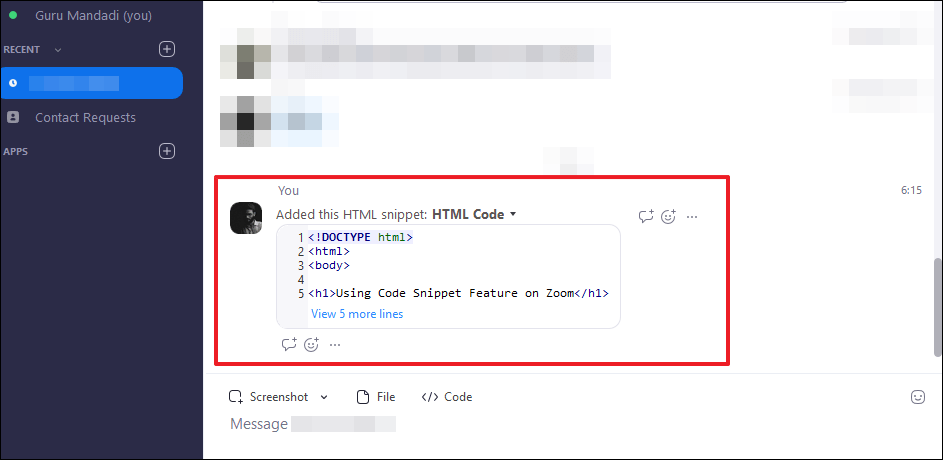 ---
Next time you need to send a piece of code in a chat with your clients or teammates, be sure to use this Zoom chat feature to be able to share code with formatting intact.