Apple's virtual assistant, Siri, can be a wonderful help for iPhone and iPad users. You can ask it to perform a lot of tasks for you. But it doesn't mean we want it listening in on us all the time.
Even if you're not the paranoid, or overly-cautious type, there are reasons to want to disable Siri. Maybe it's activating without you meaning to turn it on. Or maybe, you're simply lashing out because it keeps misunderstanding you. Whatever your reasons, you can disable Siri, temporarily or permanently.
Turning off Siri Completely
Turning off Siri doesn't have a straightforward button that says turn off Siri, so it can be confusing. Nonetheless, the whole process is very simple and quick. Open the Settings app on your iPhone or iPad.
Then, scroll down and tap the option for 'Siri & Search'.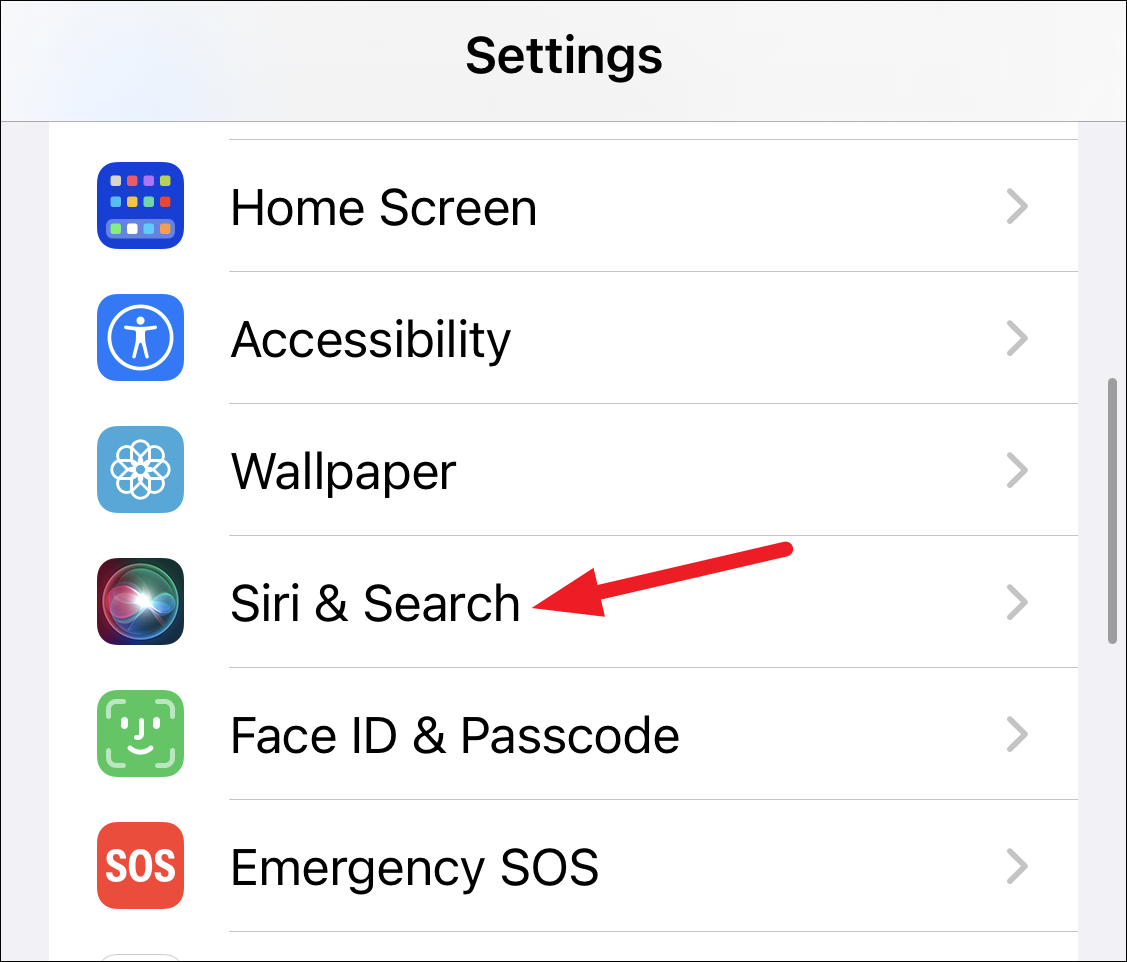 To completely turn off Siri, turn off the toggles for 'Listen for "Hey Siri"' and 'Press Side Button for Siri'.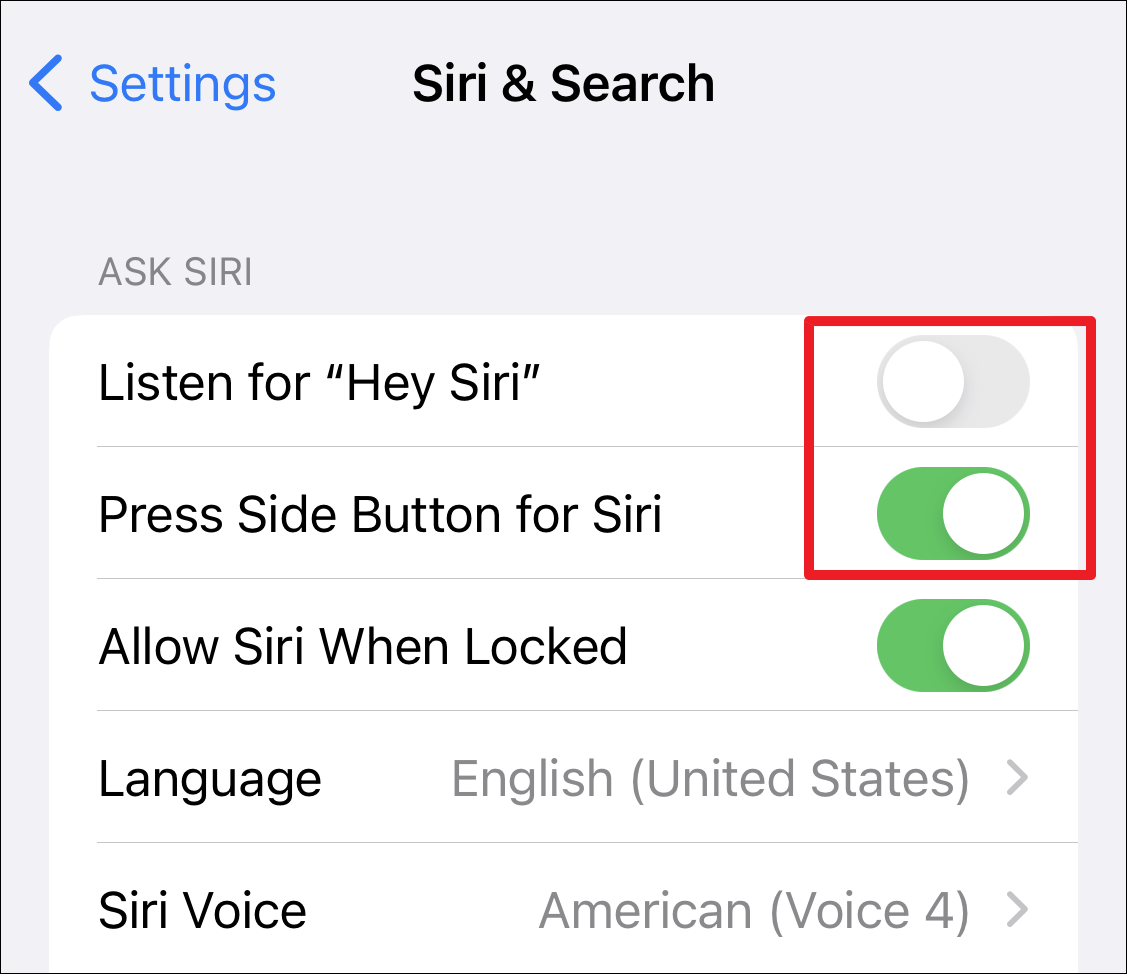 A confirmation prompt will appear when you disable these two options, disclaiming that this action will not delete your data from Apple's servers. Previously, disabling Siri used to delete all information that Siri used to process your requests from Apple's servers. But now, the same data is also used for dictation. You can delete this data later. Tap on 'Turn Off Siri' to confirm your action.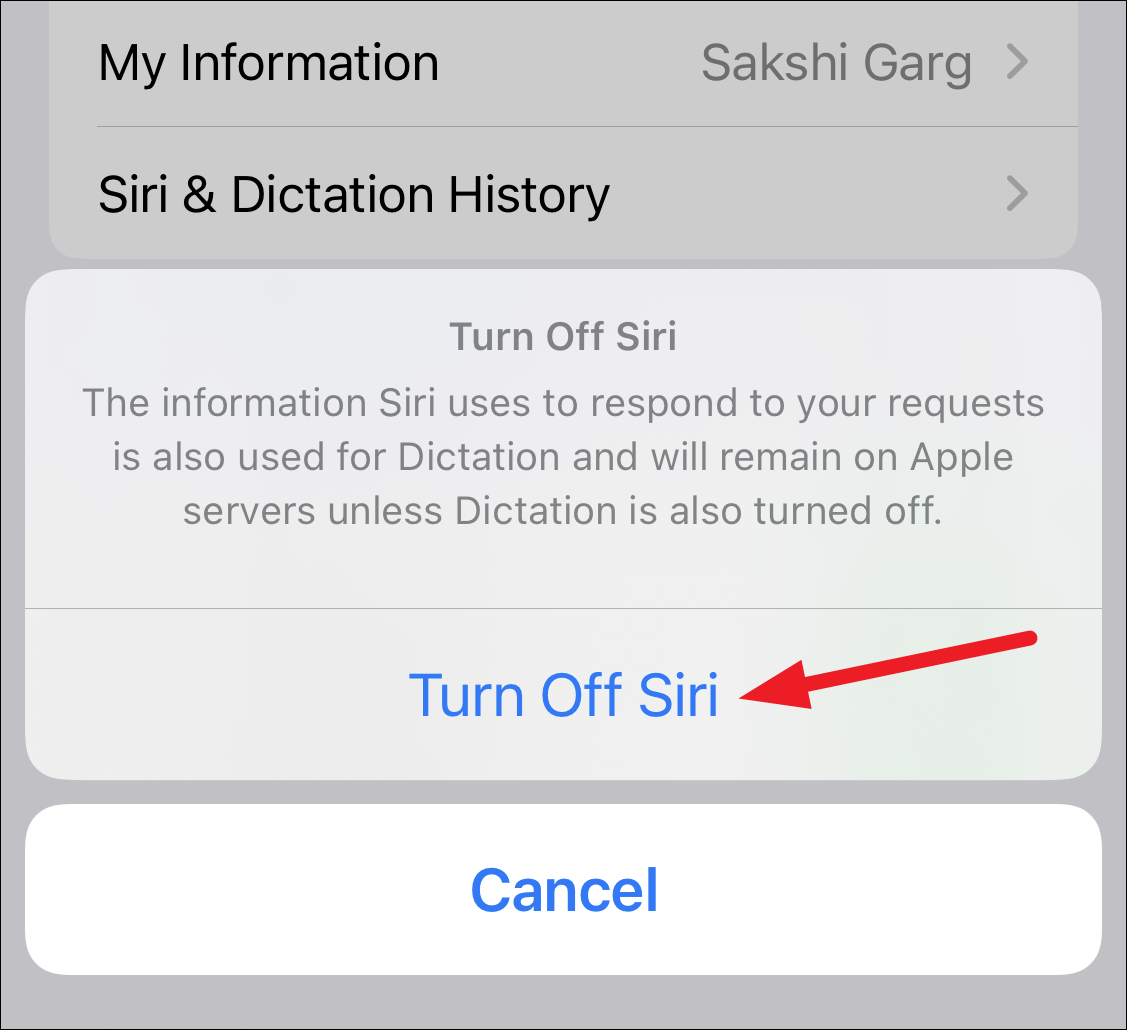 This will disable Siri completely. To use Siri later, you just have to enable one of the options again. A prompt to 'Enable Siri' will appear; tap it to turn it on.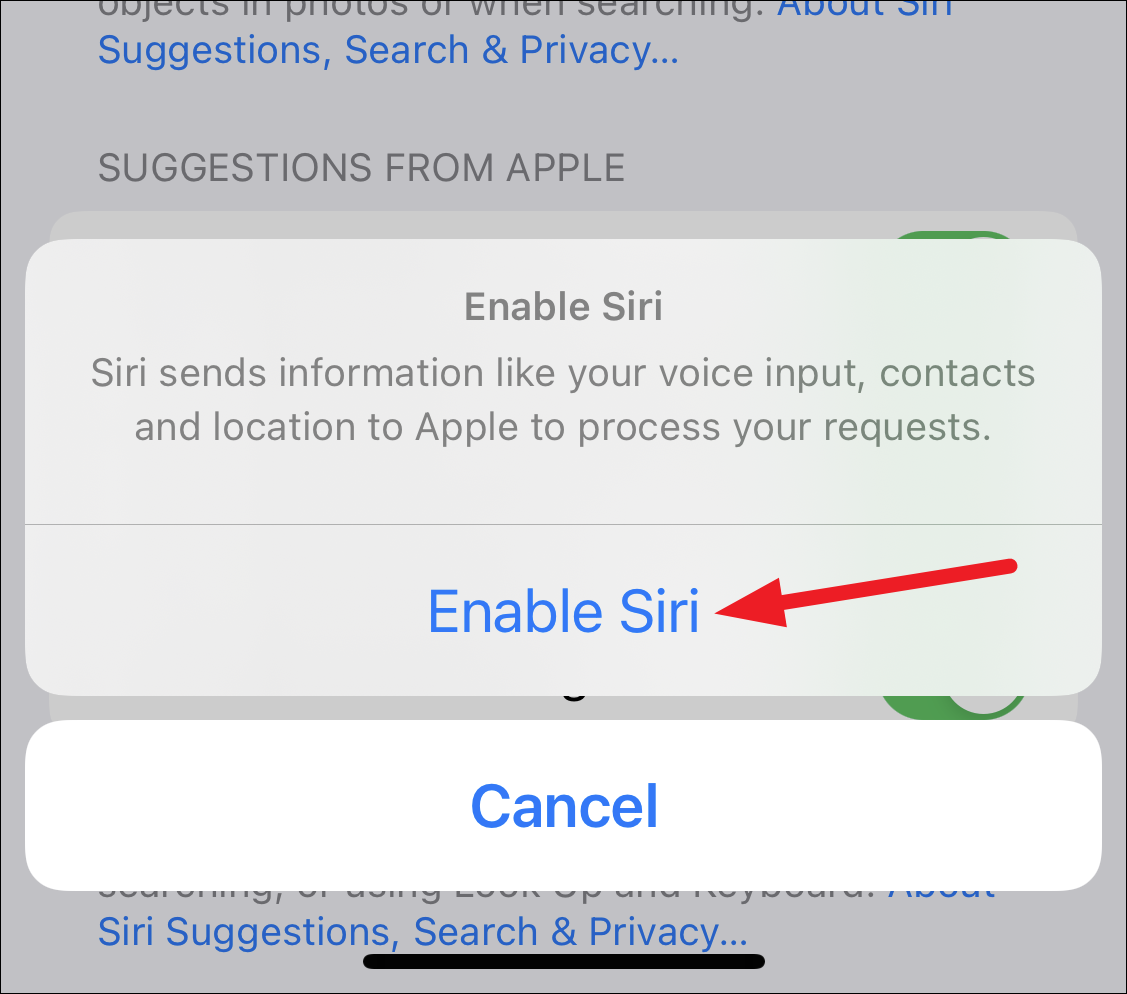 An option would move to the top as soon as you disable Siri. To delete your data from Apple's servers, tap 'Siri & Dictation History'.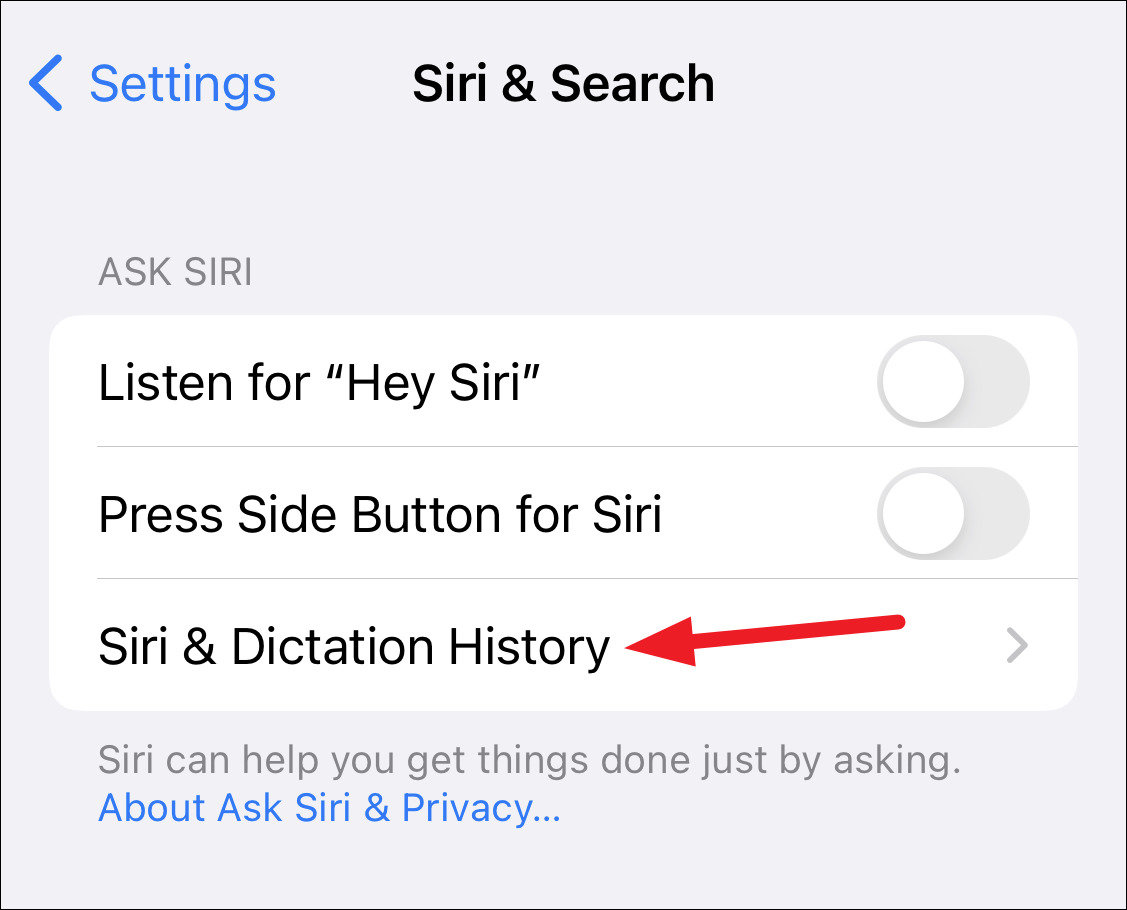 Then, tap the option for 'Delete Siri & Dictation History'.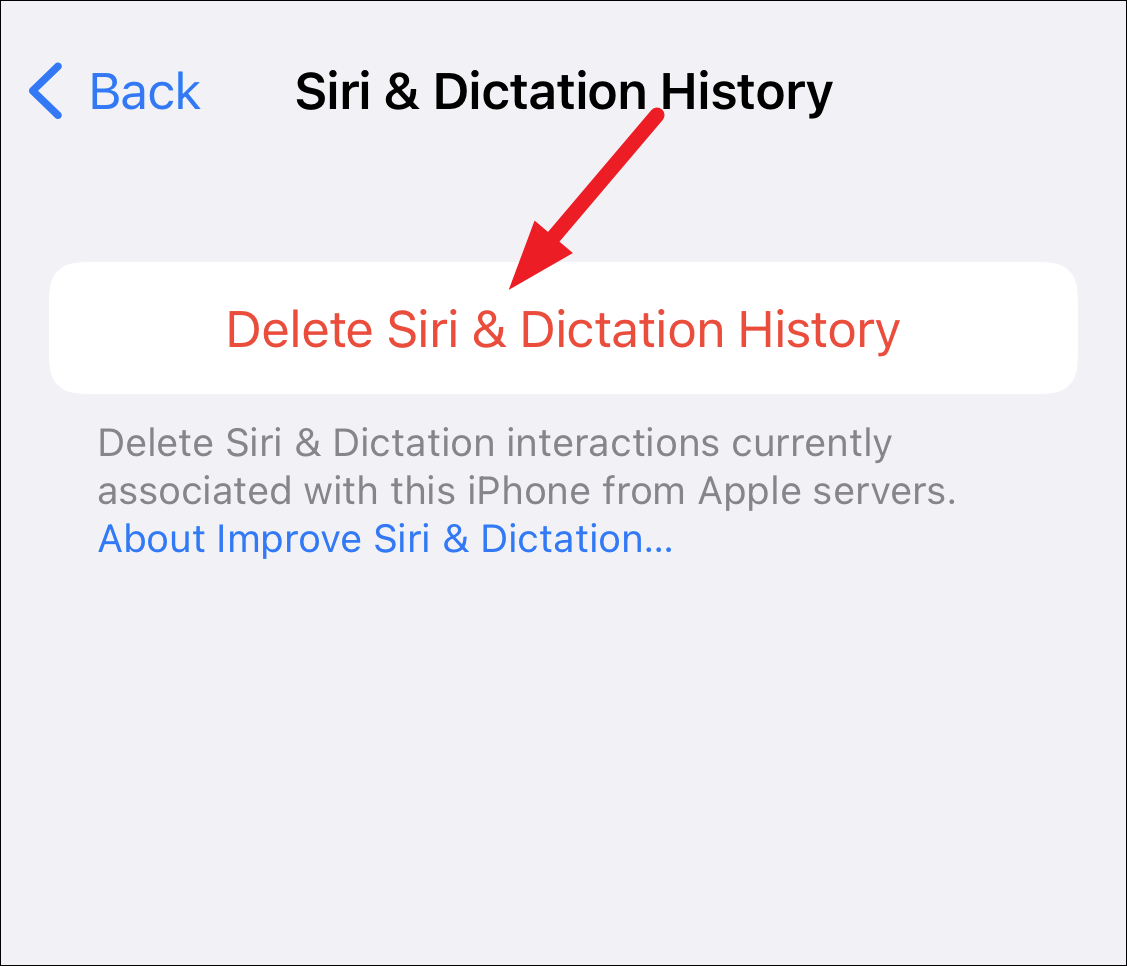 A confirmation prompt will appear that this action will delete any Siri and dictation data associated with this iPhone (or iPad) from Apple's servers. Tap 'Delete Siri & Dictation History' to confirm. If you do decide to use Siri later, it will take Siri some time to send your data to Apple's servers again.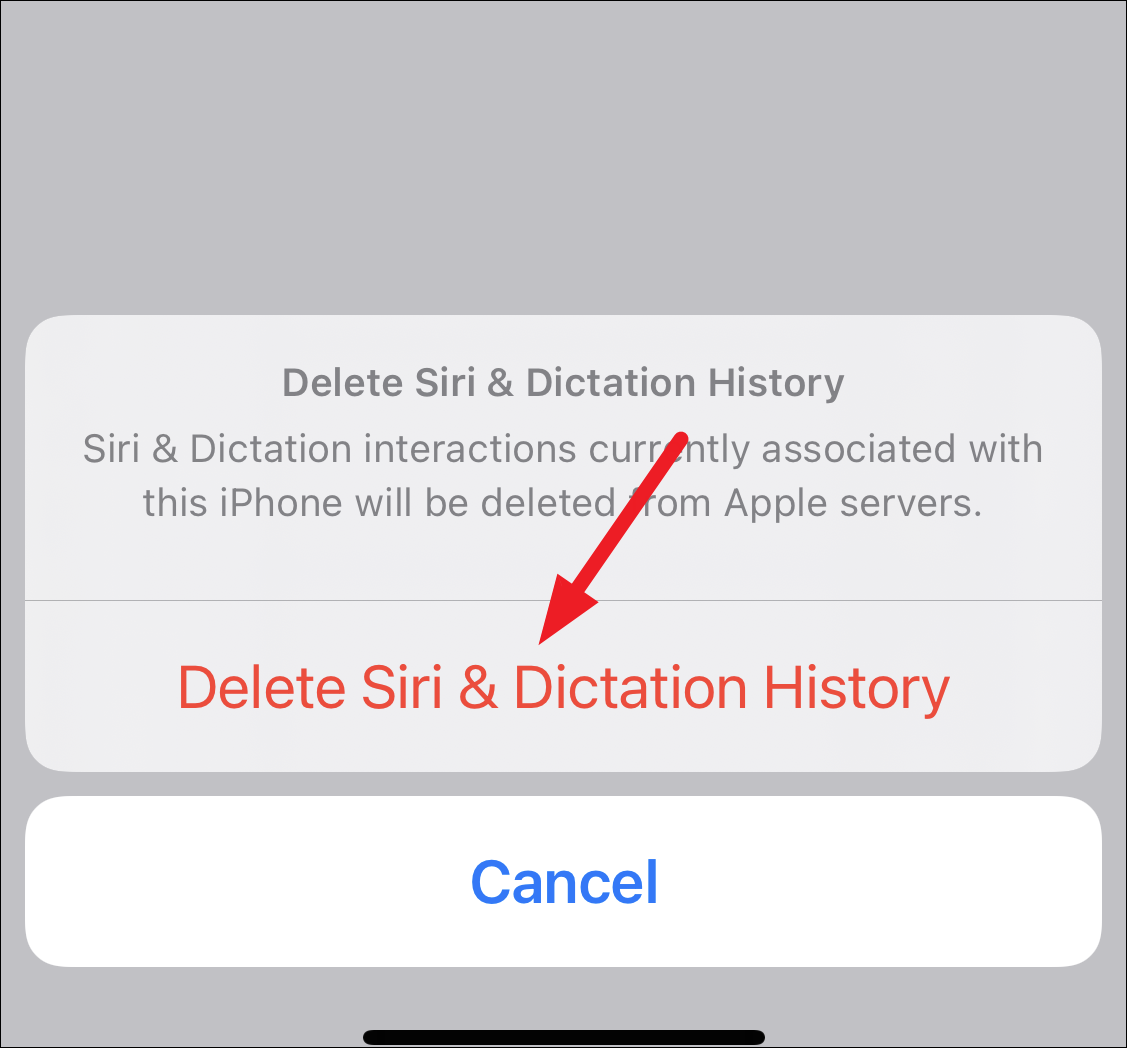 Turn Off Siri Partially
You can also partially disable Siri, instead of disabling it completely. For instance, if you don't want Siri listening all the time, you can simply disable the 'Listen for "Hey, Siri"' option. You'll also have to set up "Hey, Siri" again when you enable it again.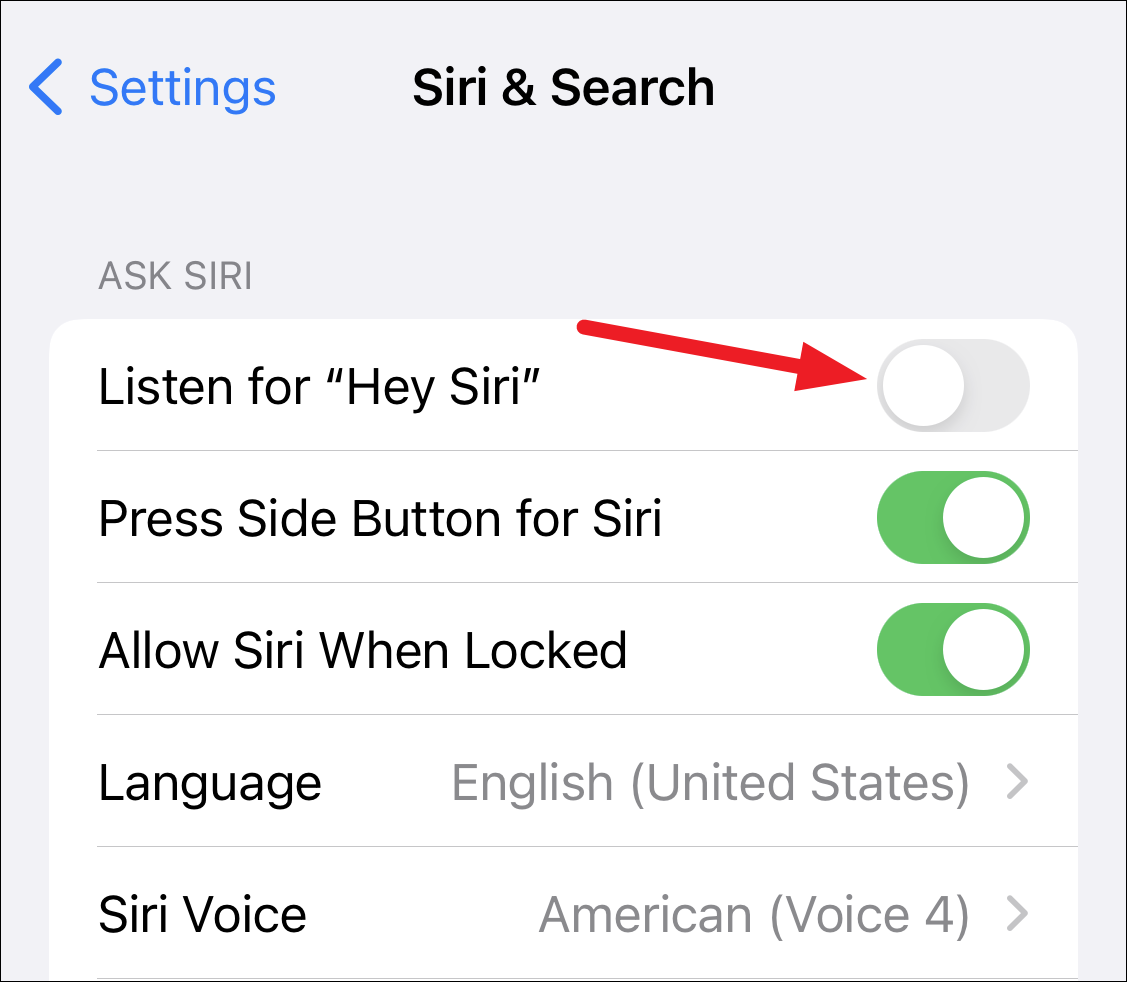 Similarly, if you keep on accidentally turning on Siri from the side button, simply disable the option for 'Press Side Button for Siri'. Siri won't be activated by long-pressing the side button anymore, but it'll still listen for your "Hey, Siri" commands. Only when you disable both the options will the prompt to 'Turn Off Siri' appear.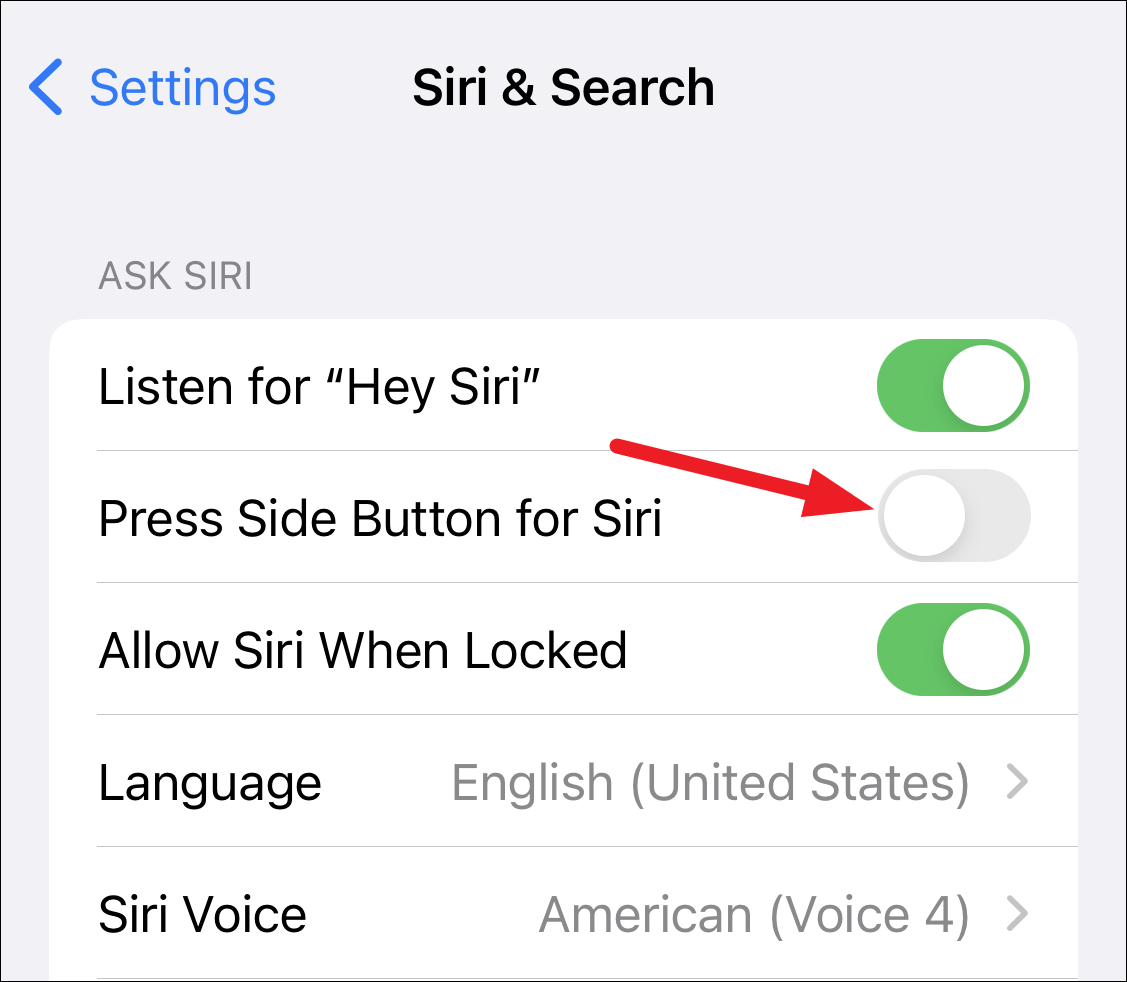 You can also disallow Siri from working when your iPhone or iPad is locked. Turn off the toggle for 'Allow Siri When Locked'. Now, Siri will only listen for your requests or activate by pressing the side button when your phone is unlocked. So, you don't have to worry about someone else using Siri to access anything on your phone while it's still locked. Enabling this feature again requires you to enter your passcode.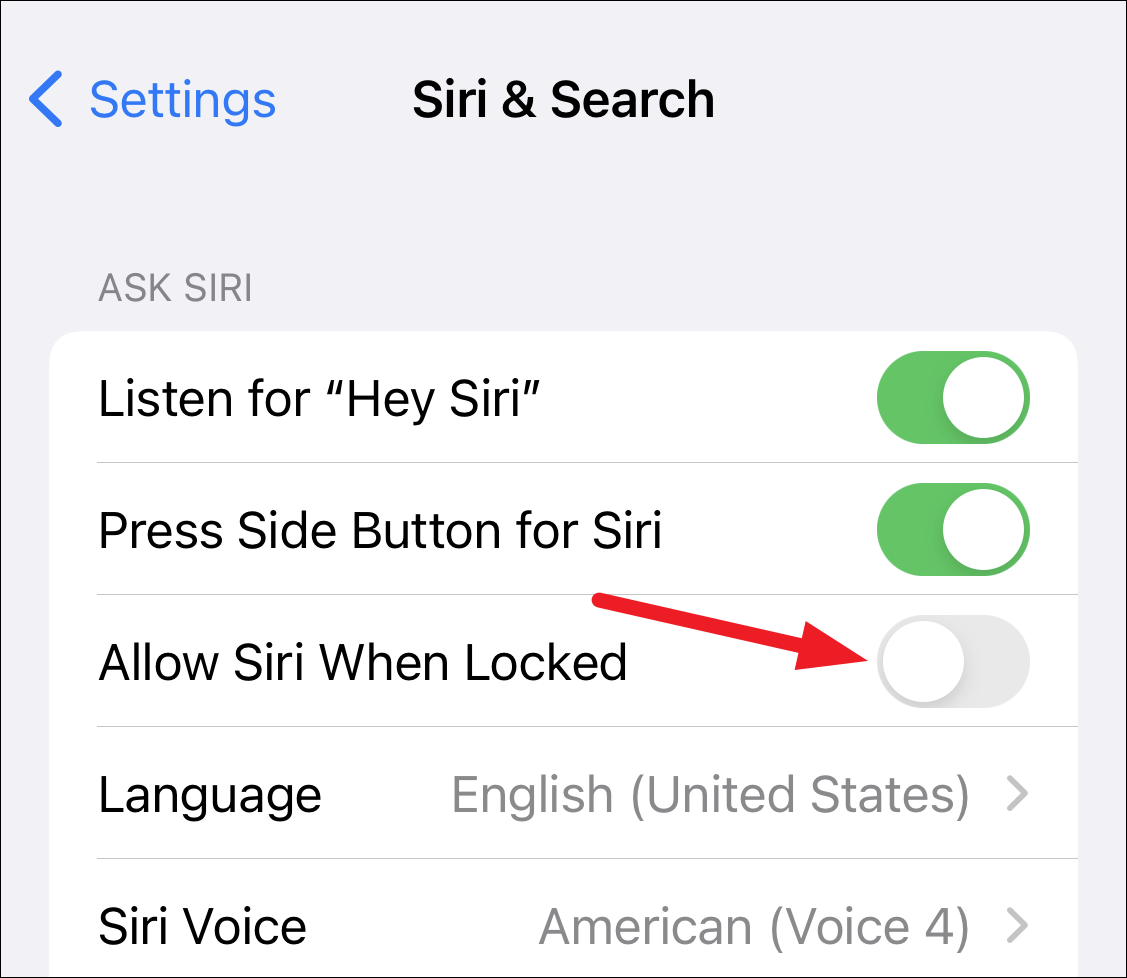 Configuring Siri Suggestions
Siri's only role on your iPhone is not to simply listen to your requests and process them even though most of us associate Siri with just that. Siri also analyzes how you use your devices and apps to provide personalized suggestions to you.
These suggestions from Siri, dubbed Siri suggestions, aim to improve your experience and provide better search results while browsing by using information from a lot of sources. It then uses this information to suggest shortcuts and provide suggestions in searches, calendar, share sheet, Look Up, Visual Look Up, Safari, apps, and more.
Rest assured, you have complete control over this and can disable or limit the scope of these suggestions.
To disable Siri suggestions, go to 'Siri & Search' from settings.
There, you can turn off Siri suggestions by disabling the toggles for the 4 categories under 'Suggestions from Apple'. Of course, you can decide to keep the suggestions on for certain categories while turning them off for others.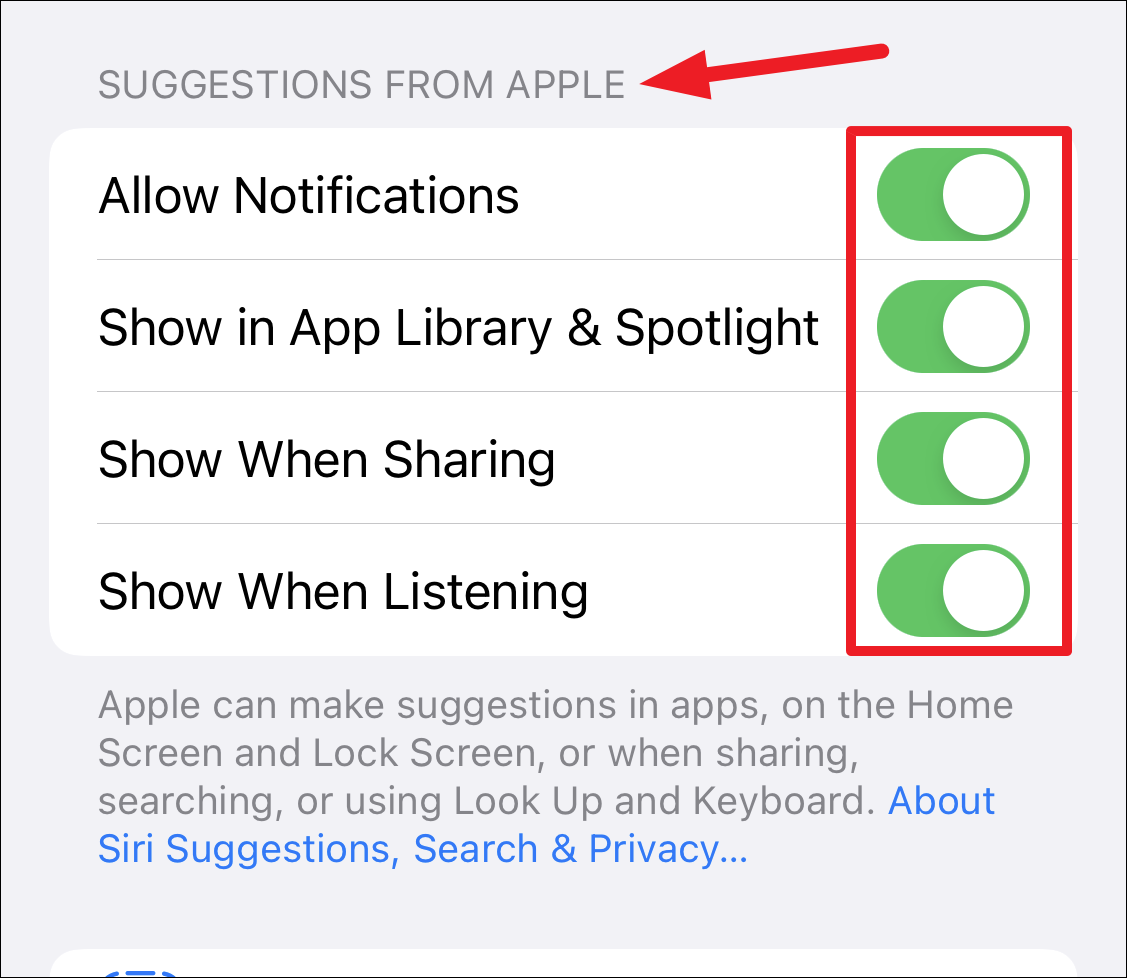 You can also see the list of apps that contribute information to personalize Siri underneath this. To stop an app from contributing information to personalize suggestions, tap its name.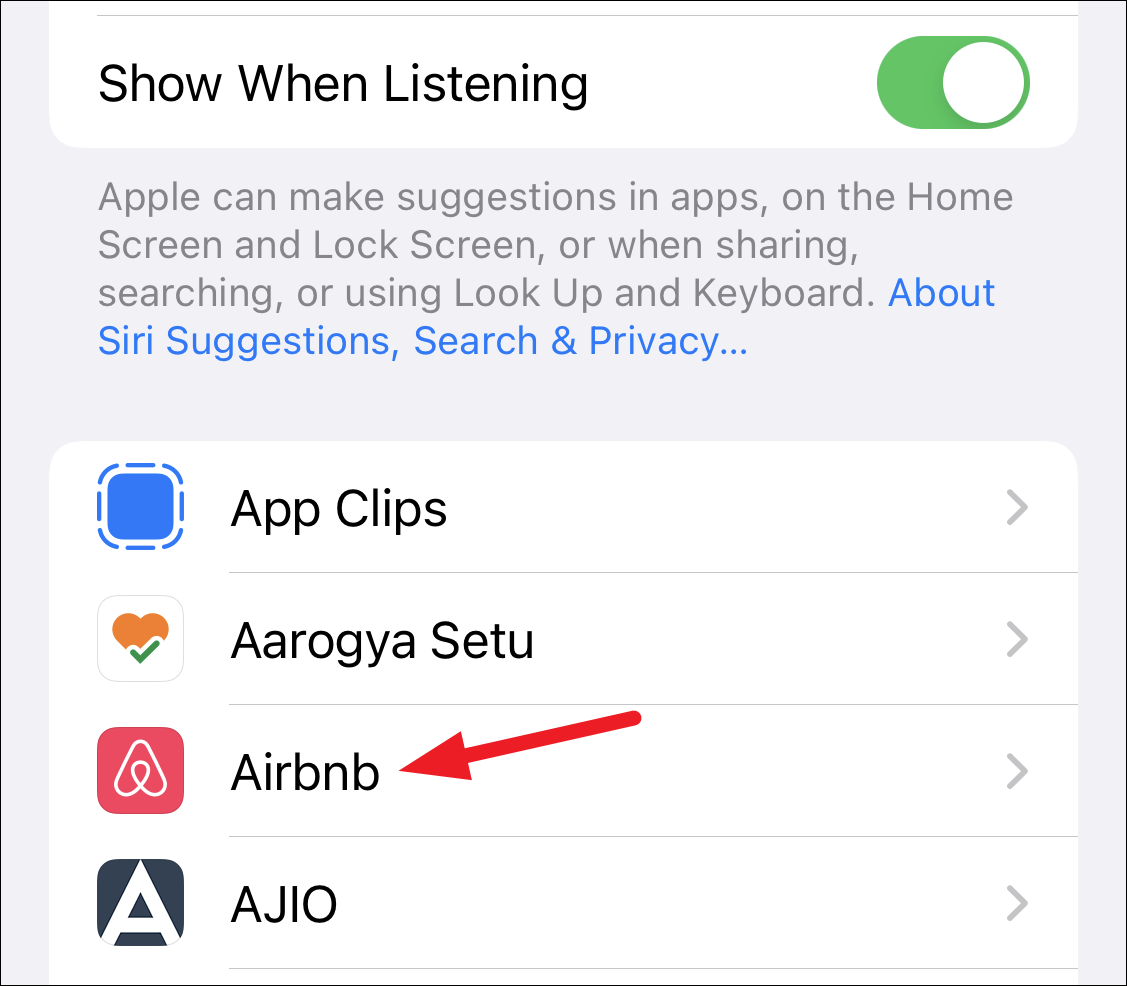 Then, disable the toggle for 'Learn from this App'. You can also control whether an app or its contents can appear in search from here.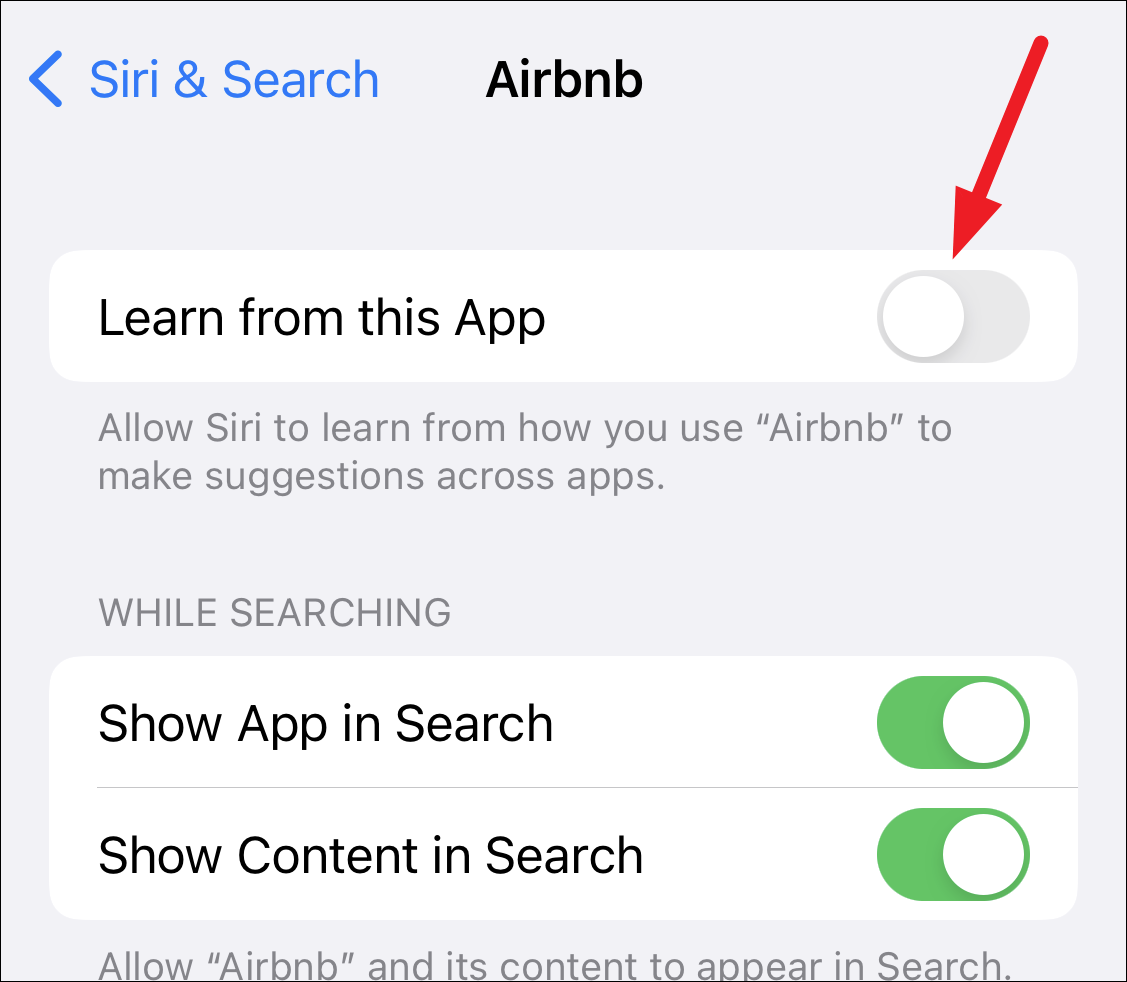 To turn off Siri suggestions in Safari, go to 'Safari' from the settings app.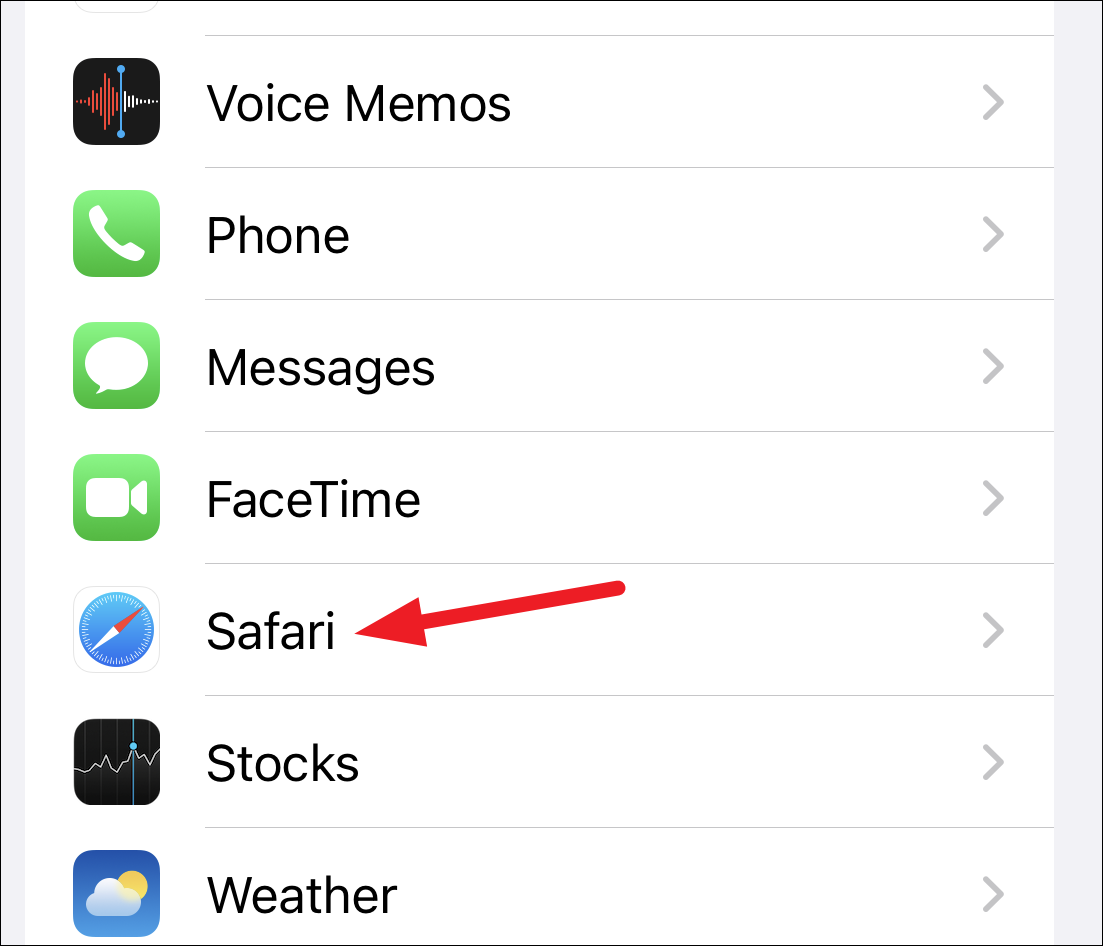 Then, turn off the toggle for 'Safari suggestions'.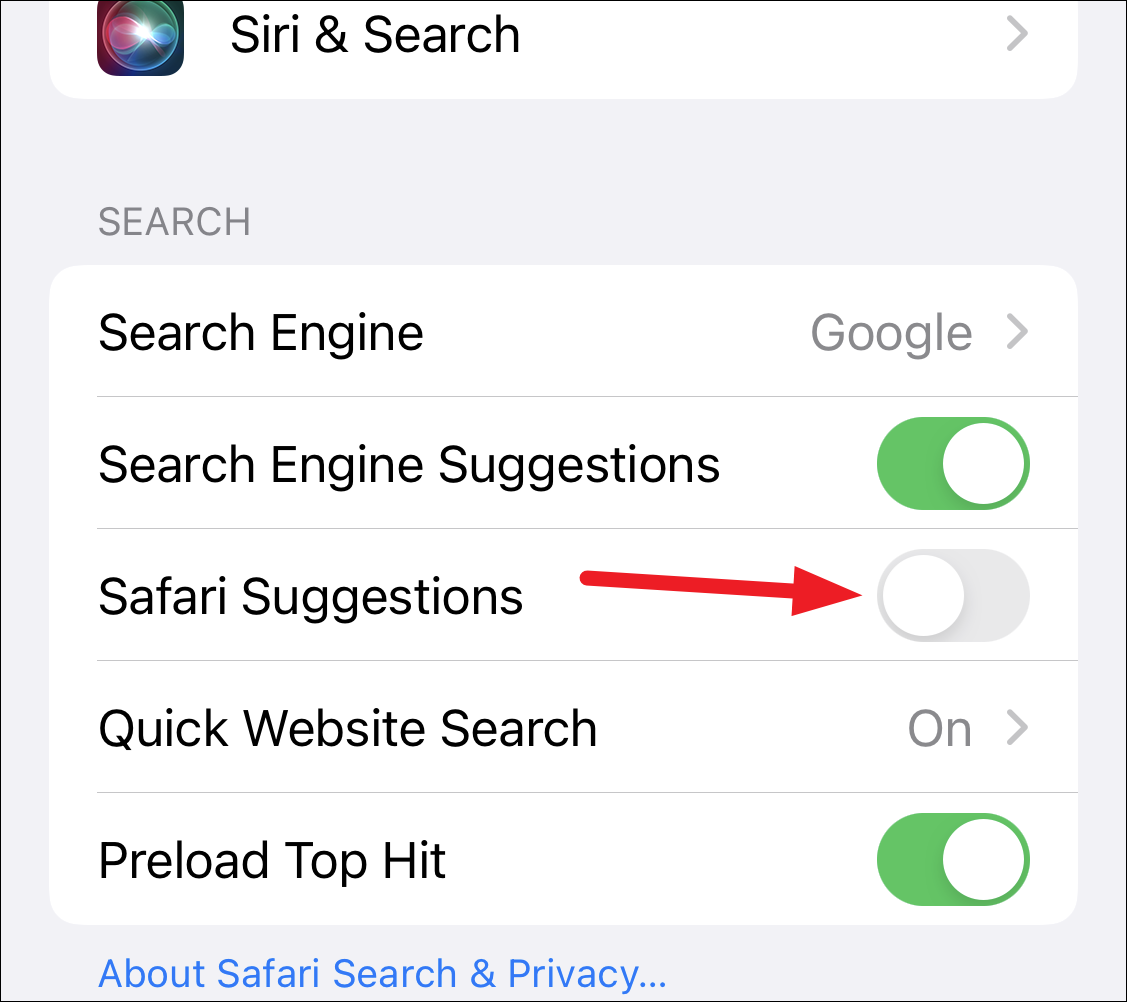 You'll also see an option for 'Search Engine Suggestions' here. This is completely different from Safari's suggestions. When Search Engine suggestions are on, Siri asks your search engine to offer suggestions based on what you've typed. You can also turn off the toggle for 'Search Engine Suggestions' while you're at it.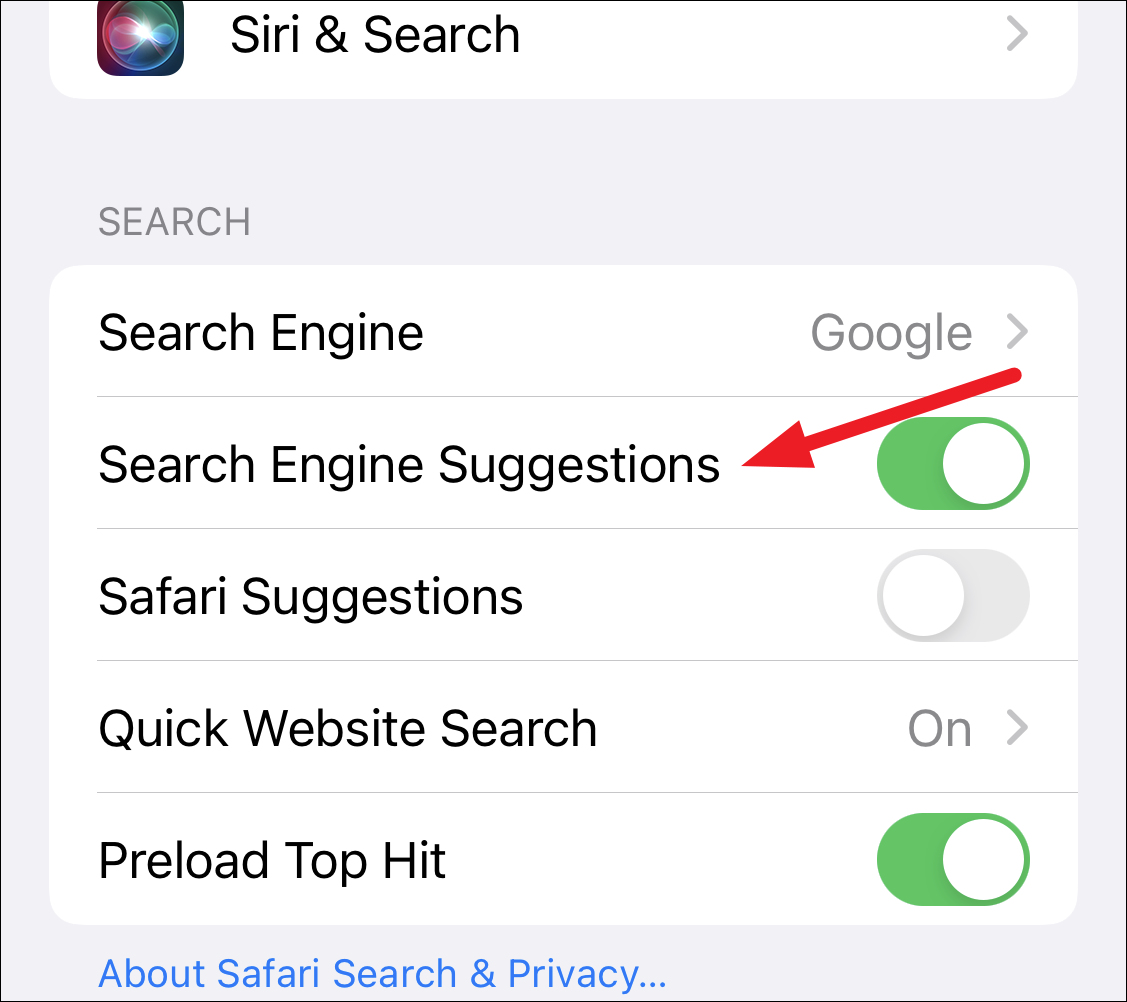 Siri suggestions are synced across your devices to provide you with a uniform personalized experience. If you want to disable it, open the Settings app and tap your name at the top.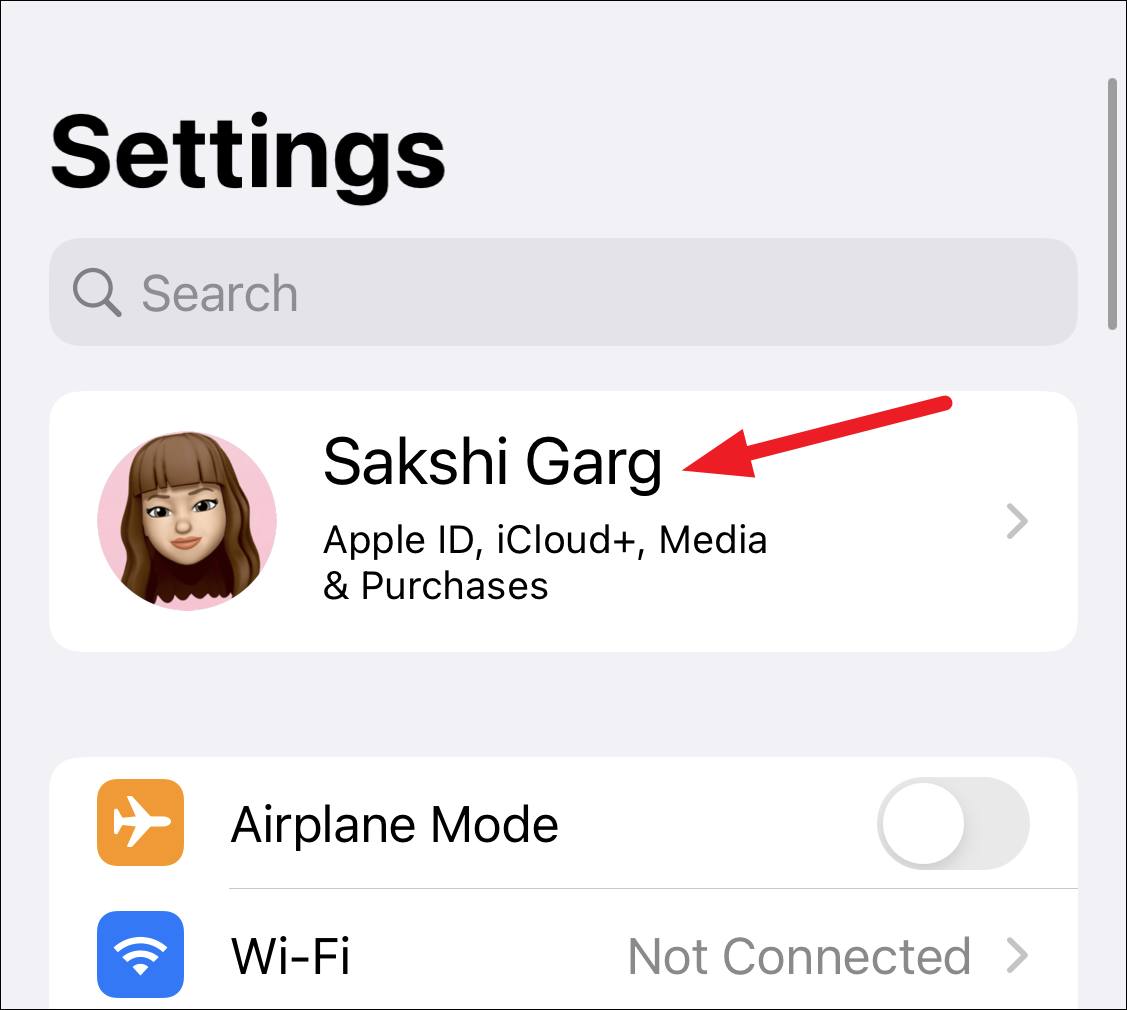 Then, go to 'iCloud'.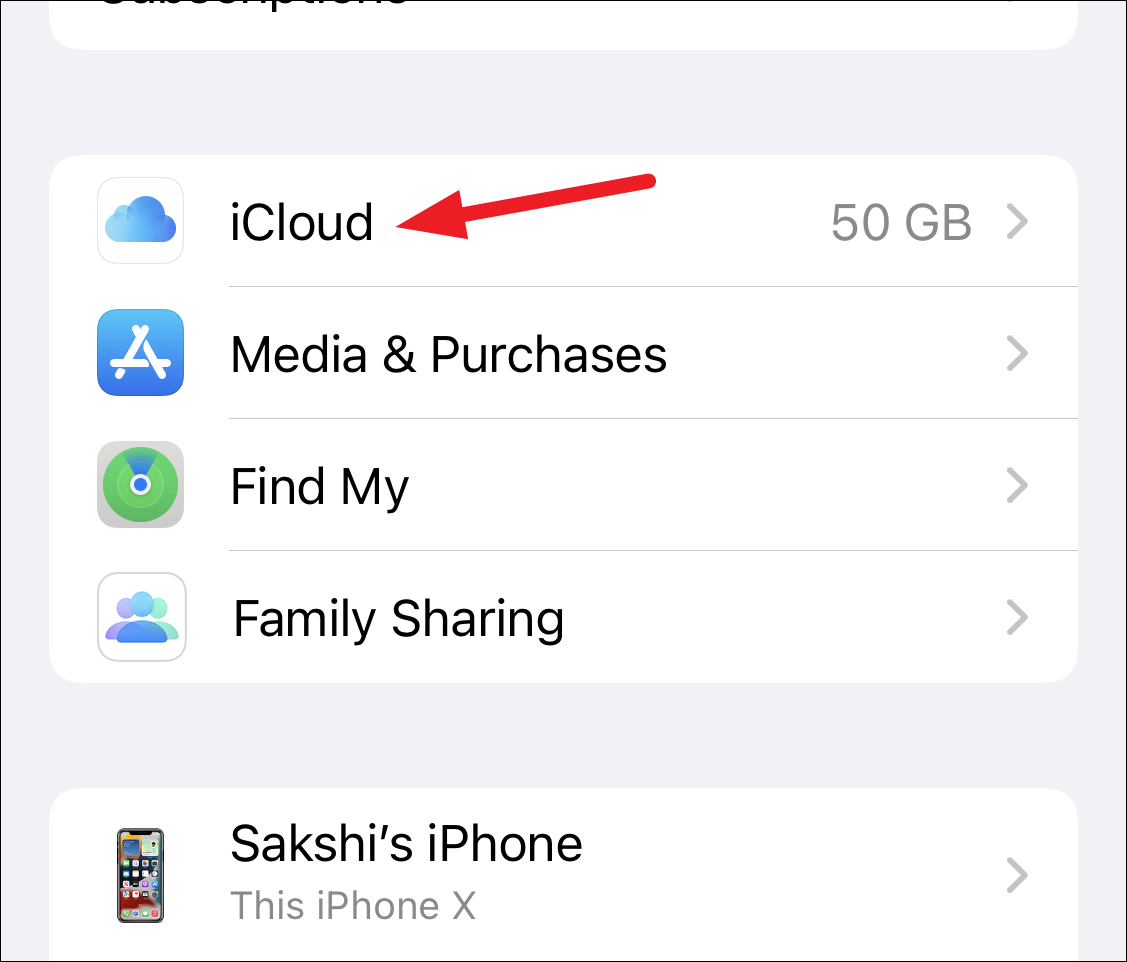 Then, turn off the toggle for 'Siri' as Siri uses iCloud to sync suggestions across devices.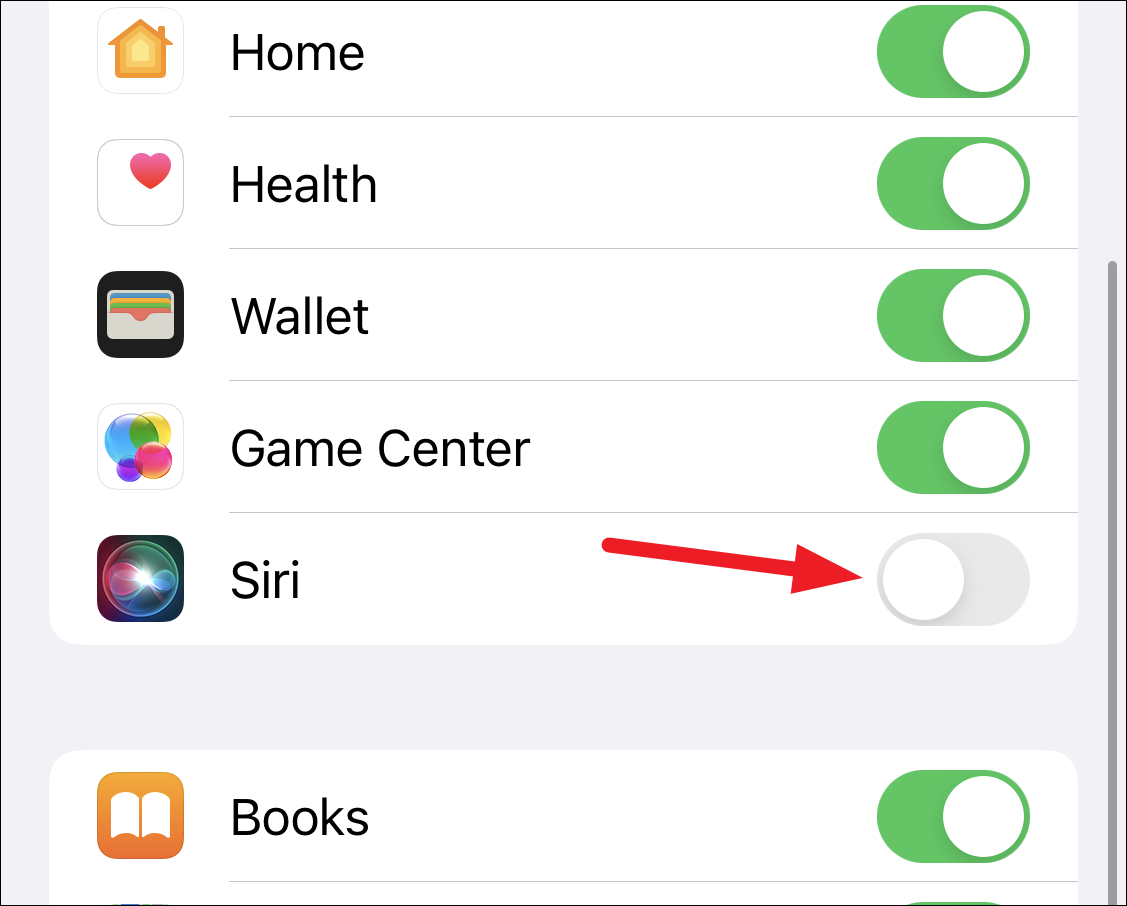 ---
Although Siri can prove to be very useful for many, it might not be everyone's cup of tea. Fortunately, it's very simple to manage your preferences when it comes to Siri.