Lego Brawls is one of the few games available on Apple Arcade that is playable online only, and it's certainly more fun to play on a big screen. Thankfully, an update to the game is finally adding support for a controller and Apple TV.
The game received an update earlier today to version 1.1 adding support for a controller, and general improvements. The game's download size also increased from 609.3 MB to 743.1 MB.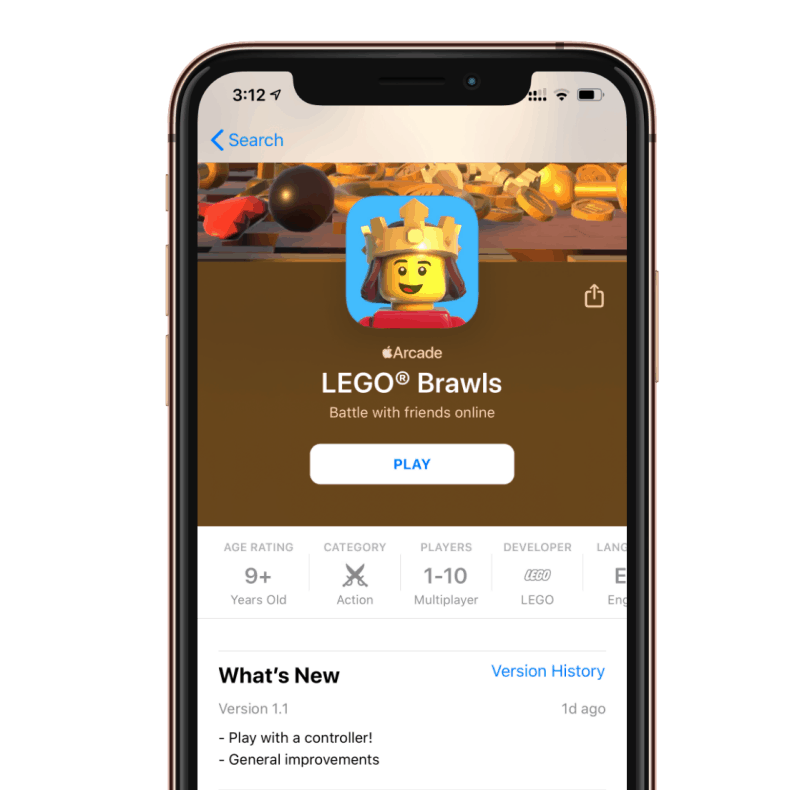 Lego Brawls wasn't available on Apple TV at the time Arcade launched, but with the addition of controller support, it's now available to download and play on Apple TV devices as well.
In case you didn't know, Lego Brawls is an online multiplayer action game where players can either play in teams as 4 vs 4, or play against all in an eight player setting.
If you're subscribed to Apple Arcade, you can download Lego Brawls on your iPhone, iPad, Mac, and now Apple TV as well.