An ergonomic laptop stand is a must-have for folks who hunch over their laptop for hours. But the chances of picking the best laptop stand are quite narrow due to the endless numbers of options available. Therefore, we sought to unravel one of the most advantageous laptop stands that fit your pocket.
MOFT Laptop Stand – Aptly Built for Mobile Working
It's time to forget about the bulky laptop stands. MOFT is an adhesive, lightest weight laptop stand that is almost invisible to the viewers' eyes. It easily sticks to your laptop's back and lets you work on the go with ease and comfort.
This seamless accessory is effortless to set up. MOFT takes a second to attach or detach without leaving a single glue mark.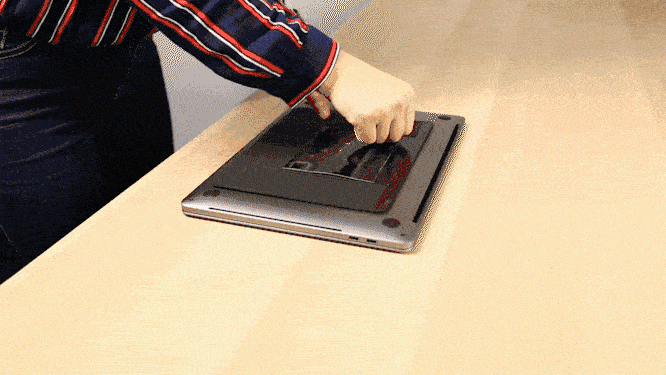 It holds up to 18lbs weight and supports laptop sizes up to 15.6″, making it compatible with a wide range of notebooks.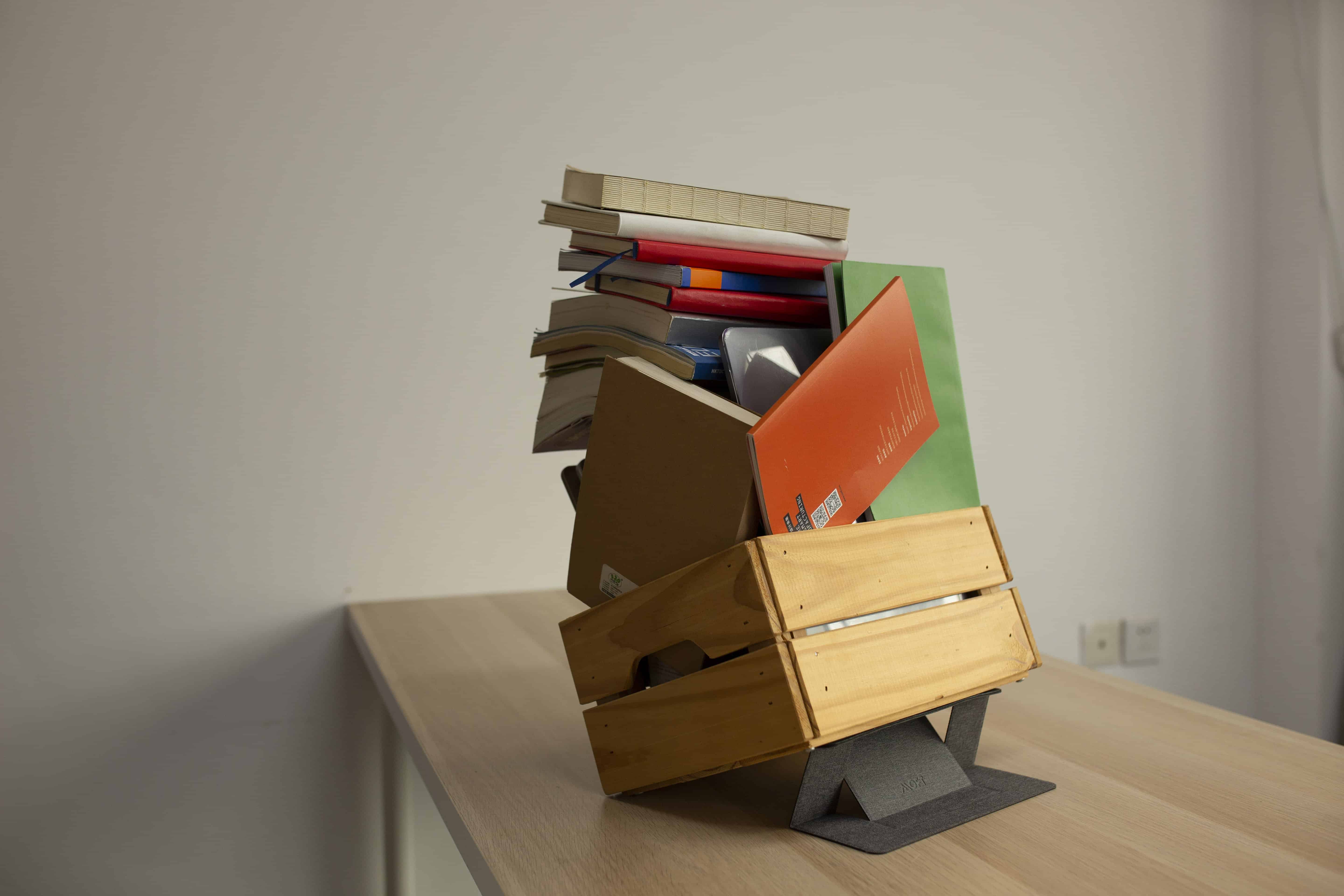 MOFT's 2.3oz weight and 3mm thickness make it an effortlessly carriable product. It sticks to your laptop, so you can conveniently carry it around and slide-in in your bag like a piece of cake.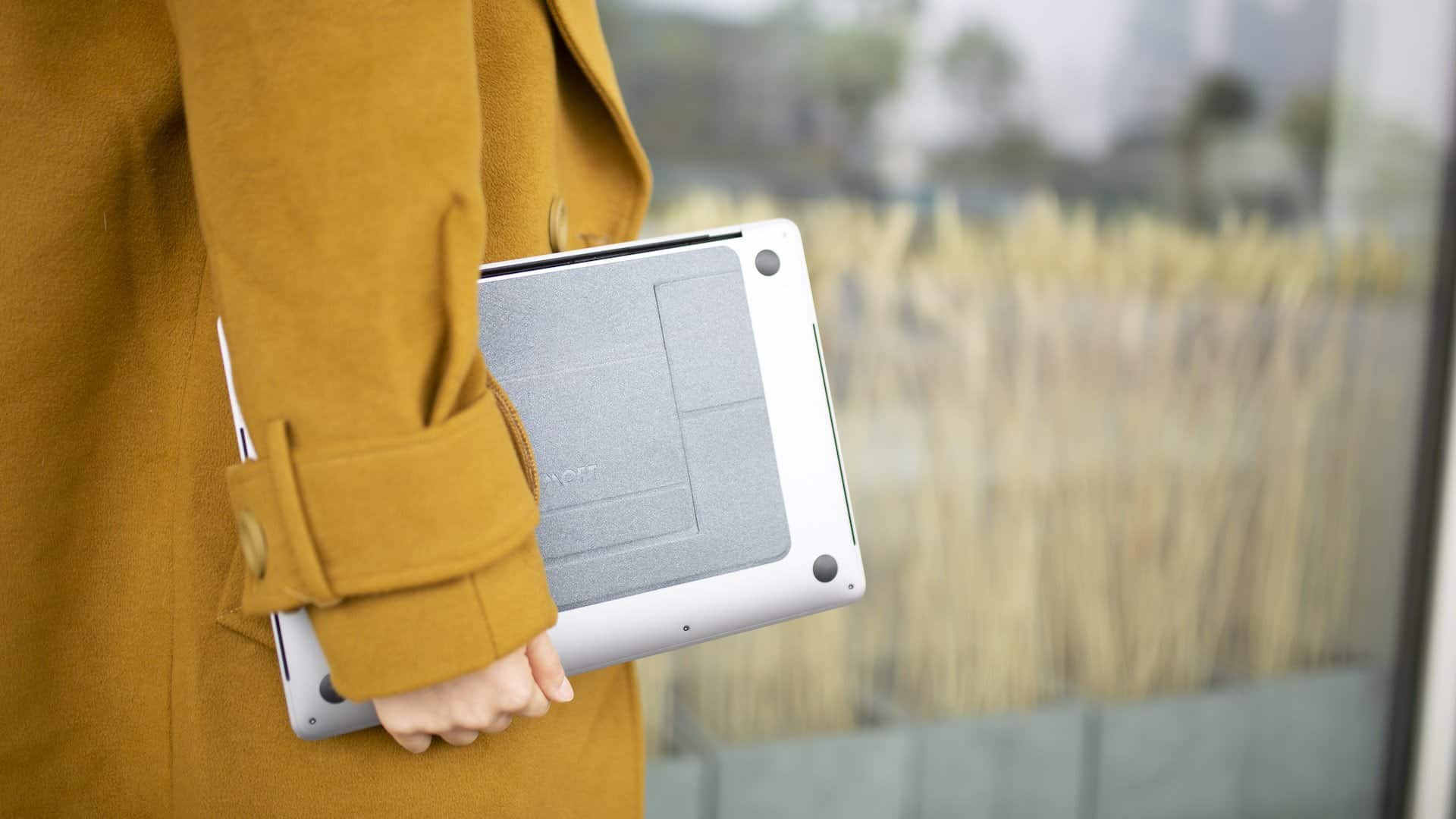 The MOFT stand offers two levels of ergonomically designed height setting. We prefer the low lift where it stands at a 5cm elevation for convenient typing experience, but when you're just browsing, the 8cm lift puts the laptop screen right in front of your eyes so you don't break your neck.
The low-lifting mode applies a 5cm elevation to soothing your wrist while typing.

The high-lifting mode applies an 8cm elevation to your laptop screen for maintaining a healthy sitting posture.

If you own a MacBook, you'll be happy to know that MOFT is designed to match all four colors of the MacBook. This delicate design touch makes it a concealed appendage.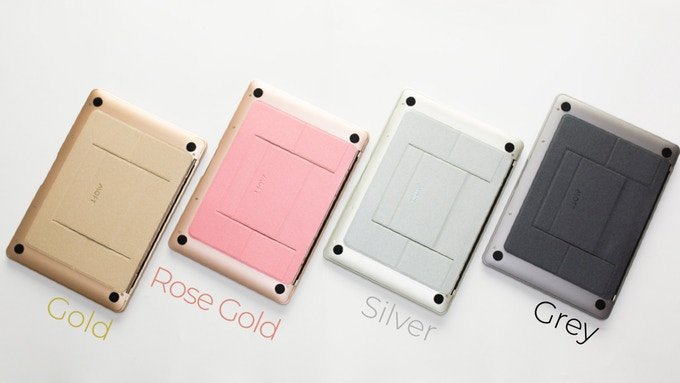 As you can see, there's not a single reason to go for this product but many. And the last one is its affordability. You can own this for $19 only.
→ Check out and pre-order MOFT on Kickstarter