VLC Player has long been on the internet than iPhone and Windows 10 have even existed. It is one of the most popular software ever, not only because it's free to use but also because it is convenient, feature-rich, and available on almost every operating system.
iOS users can download the VLC for Mobile app from the App Store for free, and if you happen to own a PC, you can even transfer photos, videos, and music files over Wi-Fi from your PC to iPhone using the VLC Player app on your phone.
To get started, open the VLC app on your iPhone and tap the Network option on the bottom bar of the app.

On the Network screen in VLC app, turn on the toggle switch for Sharing via WiFi option. This will enable a local IP and a web address which you can type into a browser on your Windows 10 computer to download/transfer files wirelessly between your iPhone and your PC.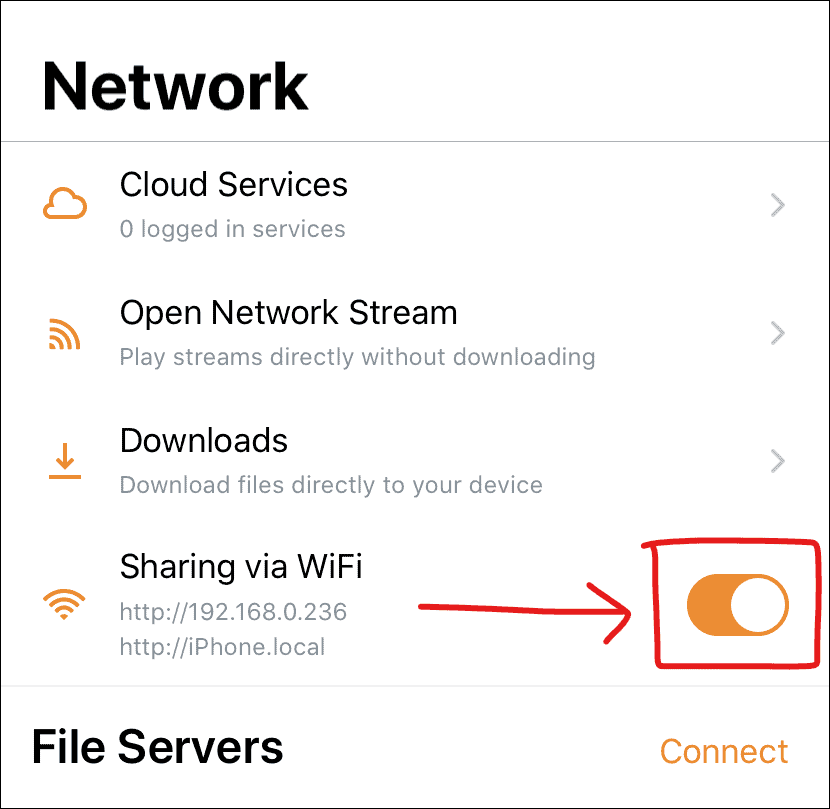 Make note of the local IP address displayed below the "Sharing via WiFi" option in the VLC app. Or you could use the http://iphone.local link to launch the local web server created by VLC app on your iPhone.
Open a web browser (Edge, Chrome, Firefox, etc.) on your PC, and go to the local IP address provided by the app or the http://iphone.local link. It should open the VLC player "Sharing via WiFi" web interface as shown in the screenshot below.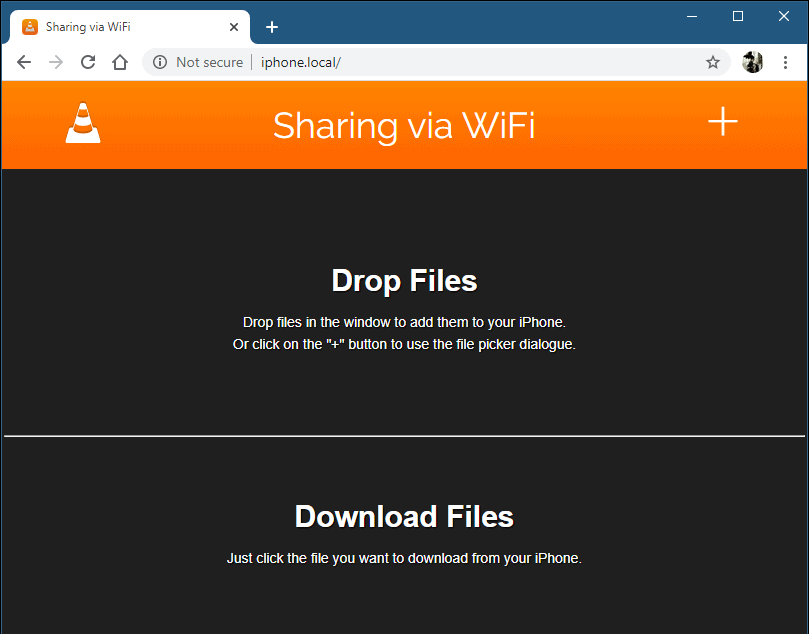 To upload/transfer a file from your PC to your iPhone, you can either drag and drop the file into the window, or click on the Plus (+) button at the top-right corner of the VLC web interface screen to select a file from your PC and transfer it to the iPhone wirelessly without using internet.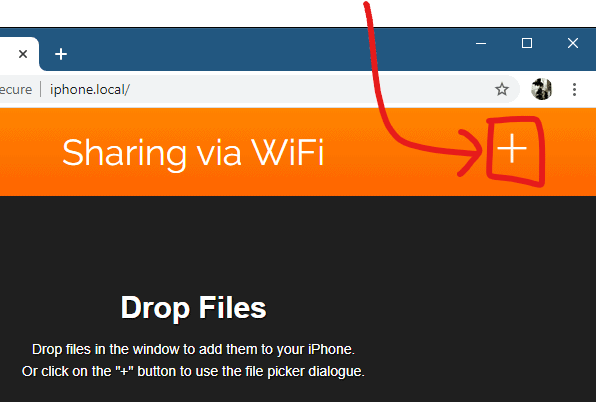 The upload progress will be shown on the screen alongside the file name of the file you selected on your PC to transfer to your iPhone. Once transferred, the files should be visible in the VLC player app.
If you need to move or copy the files to some other location on your iPhone, then use the Files app on your iPhone to do so. Find the VLC folder in "On My iPhone" location in the Files app.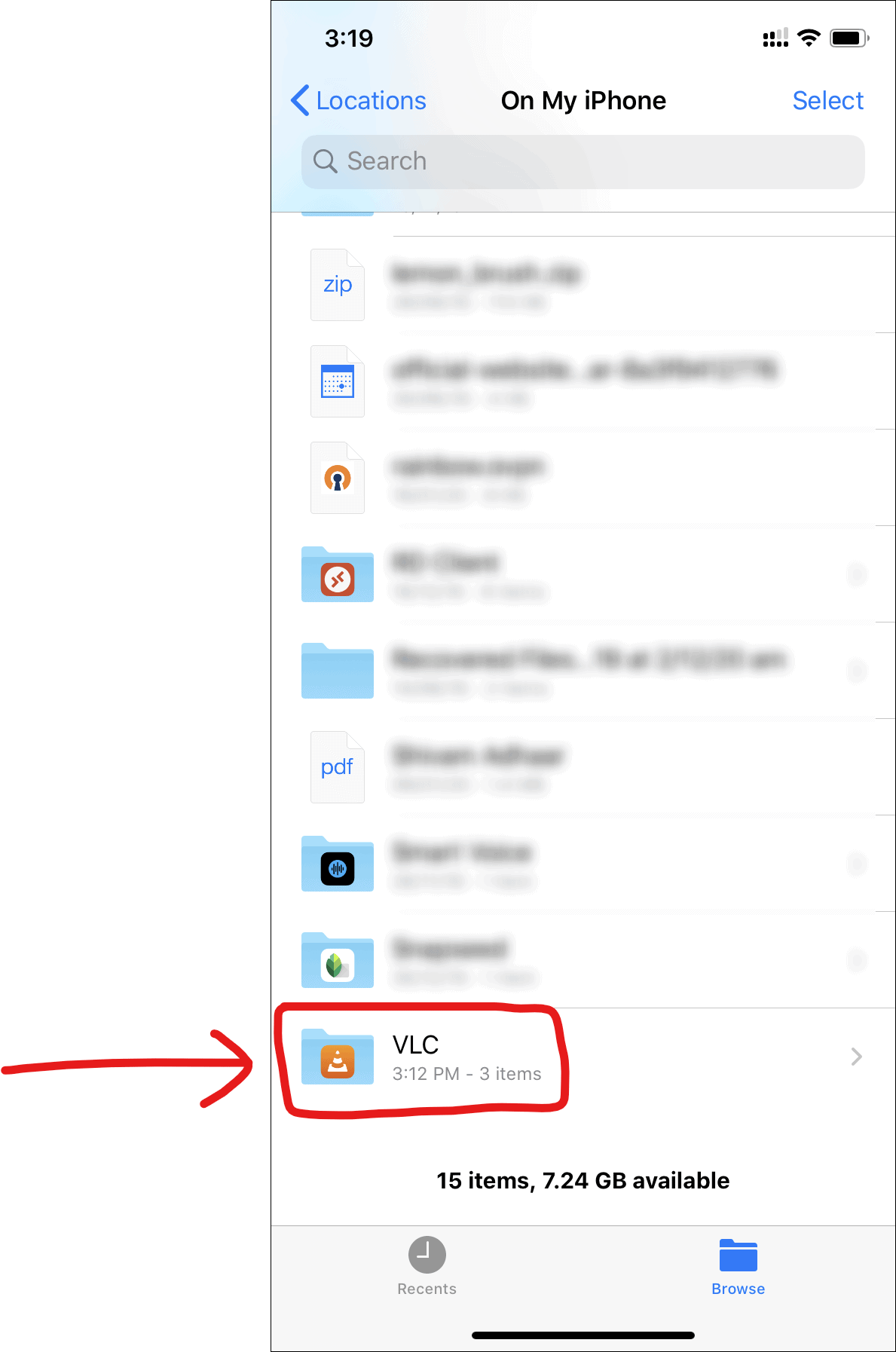 ---
🍻 Cheers!