What Does 'Clap Back' Mean and How to Use it?
Clapping back, to the uninformed, may sound like clapping back for someone who clapped for you. But, it's a lot nastier than you may think. Here's why!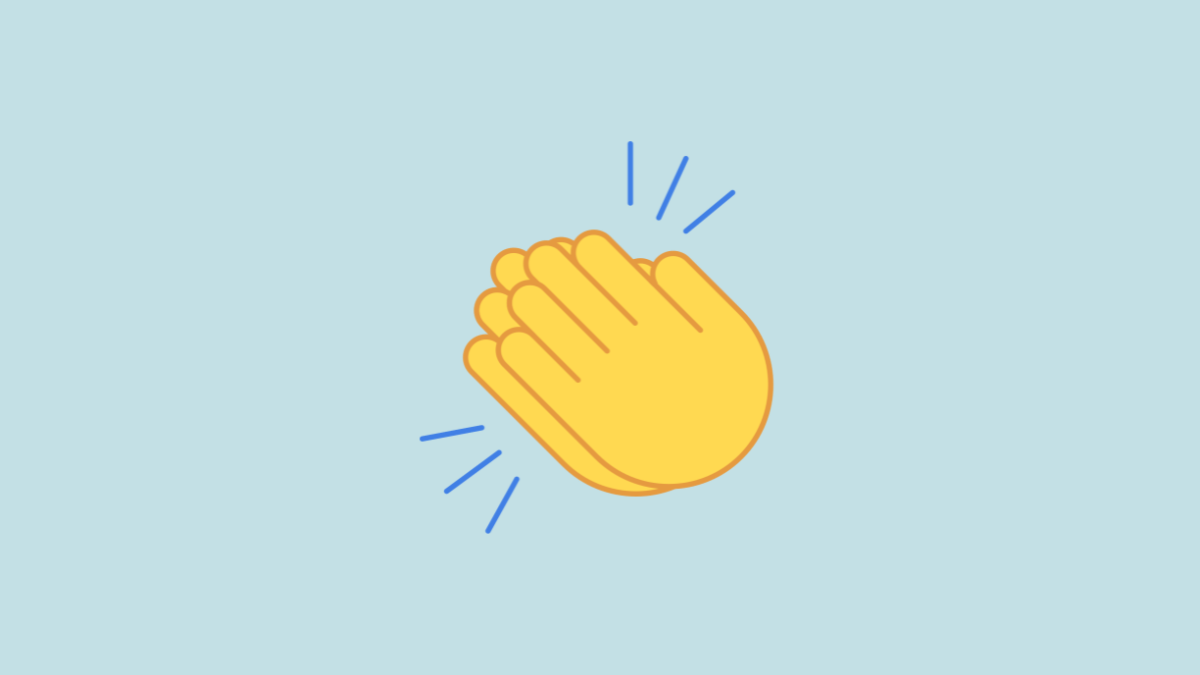 Clap back is a phrase we're increasingly seeing on social media, especially in captions of informal news posts and sometimes within such posts. Are people just, well, clapping back? Yes, but not musically. Clapping back neither has the happy and you know it connotation nor its vibe. It's pretty much all that we weren't taught via the action song (if you're unsure of our reference, it's a children's action song).
The slang meaning of 'clapping back' is retortion. The essence of this version of clapping is anger, frustration, and most times wit as well. The whole purpose of 'clapping back' is reacting to something that doesn't sit well with the target, with the intention of either giving the instigator the taste of their own medicine and for most of it, to 'put them in place'. But, is this ego-centric reaction even necessary? If not, why is it so popular?
When Did We Start Clapping Back?
Like most slang, phrases, and slang phrases, 'clap back' too has hip-hop and rap roots. The credit for this expression and the act of 'clapping back' goes to the American rapper and actor, Jeffrey Bruce Atkins aka Ja Rule. It all began in 2003 when Ja Rule released 'Clap Back', as part of his fifth album 'Blood in my eye'. However, this was no ordinary rap. 'Clap Back' is said to be a diss track aimed at Eminem and 50 Cent.
'Dis' is the abbreviation for disrespect. In the rap world, there's an extra 's' but it means the same. Both 'dis' and 'diss' mean disrespect, generally shown via speech. 'Dissing' in the rap universe is a format where one artist verbally attacks another artist(s) to insult, disrespect, and demean them, generally as a way of getting 'back' at them for something they started. Sometimes, it's simply an attempt to instigate beef (contention).
So, in simple terms, 'clap back' is a diss. It is intended to disrespect. But, like the need for a diss track/record, 'clapping back' too needs an instigation (in most cases). 'Clap back' ideally stays relevant to the context and generally doesn't begin it. The act of 'clapping back' is more often than not preceded by something someone said or did that either crossed the line with someone else or just pissed them off.
---
What Qualifies as a Clap Back?
Many times 'clap back' is an observation than a statement. People do use 'clap back' in the first person which negates possible doubt — like Ja Rule's track. But, most times, 'clap back' is an observed decision and sometimes a judgment as well (good or bad). Clapping back has one significant criterion — that is, to destroy the person who tries to destroy you. It just takes the route of verbal disrespect.
However, it's also important to note that 'clapping back' is NOT the same as verbal abuse. Simply cursing someone or something doesn't qualify as a 'clap back'. In fact, clap backs are well-thought, clever, and most times, polite ways of completely shutting someone down. It is disrespectful, but it is polite. Impoliteness doesn't always count for a clap-back. That's just a disorganized outburst.
Clap backs, on the other hand, are systematic insults that may take a while to surface, but when they do, it was totally worth the wait. So, if someone uses intellect, charm, positivity, and wit to react to negativity, hate, and toxicity, that's a clap back, right there. Clap backs may often include other magical dust that just makes the whole experience more wholesome. Things like sarcasm, irony, ridicule and even mockery are vital parts of a clap back. They just make the clapback more relevant and to the face.
---
How to Use 'Clap Back'?
Clap back is one of the slang phrases that can be used online and offline — in person, offline modes of information, etc. As mentioned above, 'clap back' is mostly an observation, but that doesn't stop it from being a statement! It can be used to narrate an observation (in the second or third person) or speak of an incident in the first person.
A clap back is a clever insult that doesn't always need the phrase. In other words, nobody IRL warns someone they're clapping back or gives a disclaimer before doing so (ideally). It's an act. Hence, the phrase 'clap back' is more often used to describe a relatively iconic event. So, going by this analogy, 'clap back' can be used, in two major ways: as an observation and narration, or as an assertion and first-person declaration.
Narrating a clap back event
If you observed someone openly and evidently disrespecting someone online or offline, that would be a perfect context for 'clap back'. Nevertheless, you can still use the phrase even when the clap back isn't that obvious. If you got it, and more so, if you were the first to get it, you can communicate the incident with 'clap back' and spread the tea.
Here are some examples of using 'clap back' while narrating an incident:
Dude. You remember that thing that happened in the office the other day?
Oh, man. Who can forget that ugly cold comment.
Guess what.
WHAT.
Vanessa clapped back.
OH GOOOOD. Someone needs to teach Mike a lesson or two about ethics!
I'm not entirely sure, but that did sound like an aggressive clap back to me.
Kavita claps back at Nina.
You're kidding.
I'm tellin' ya. Nina should've seen it coming.
Stating a clap back
Apart from being a second or third person narration of a badass moment, 'clap back' can also be used as a statement. A first-person disclaimer. Exactly something a clap back wouldn't ideally have. Besides, you can also state a clap back before someone else actually claps back too. So, if you or someone else is about to clap back and you're warning or announcing about it, you can drop 'clap back'. Here are some instances:
I'm on my way to CLAP BACK at that douche bag.
He really told me that he'd clap back at her arrogance on the date (if it were to happen again, ofc).
There was news that they're planning on collectively clapping back sooner and not later.
If you want a destructive clap back, sure, you can go ahead and tell HER this.
Other general use cases
Observing and stating are just the major usages of 'clap back'. You can use the slang phrase in several other contexts besides these as well. Talking about a clap back, advising for or against a clap back, supporting a clap back, ridiculing a clap back (ironic use-cases count as well), informing about a clap back, are some other ways you can use the slang phrase. Some examples of 'clap back's general usage are:
I'd suggest you NOT to clap back. Leave it be.
Don't be quick to clap back, girls. Wait for it. It was probably a mistake and they're just about to realize it.
Clapping back is easy. Leaving them alone with their thoughts is tough. Let them decide their own stupidity and feel it wholly.
Yes, I did clap back almost instantly. No regrets whatsoever.
---
Is Clap Back Just an Echo of Disrespect?
Yes, and no.
'Clap back' is the slang synonym of disrespect. It is engineered to get back at someone for what they said or did. Sure, the wise thing is often taught to be silence and ignorance — but many times, that backfires and ends up empowering the perpetrator. And as a result, you must get back in one way or the other.
Clapping back is a choice. If you don't have the energy to react, clapping back can be exhausting. But, if you're all for it, it can be a fiery reaction indeed. The act of clapping back may seem like an exchange of disrespect, and therefore an unnecessary extension of a plausibly weak or insignificant comment or action. But, there's more to it.
Clapping back almost seems like validating something that's worth ignoring. The phrase is a big grey spot. There's no good or bad about it. It only comes down to how affected the ego is — and that's a subjective matter. One person's ego threshold is probably 5 times more than another's. So, an occurrence that's petty to one person can be a big deal to another — and therefore the necessity to clap back that's redundant to one can be a cheerful moment for another. *haha! a well-deserved clap back*
When we say 'ego', we don't just mean arrogance and the general understanding of what 'ego' is. In fact, we're referring to 'the ego' and not just 'ego. The ego is the place that generates any emotion. So, when someone's 'ego' takes a beating, it can mean that they're angry, arrogant, repulsed, or even sad, hurt, and pained by it. Clapping back, after all, is an urgent way of restoring a hurt ego — which can bank towards sadness or anger.
---
Conclusion
The phrase 'clap back' may be seen a little more recently on social media but that doesn't mean it's a new slang! The slang phrase for retaliation has been up and alive since the 2000s.
Clapping back may seem like an unnecessary spend of energy, but this slang clearly says whatever makes you happy. Ignorance may be a good answer considering how blissful it is for some. But that's not always an option for others. Sometimes, ignorance is also read as cowardice, and therefore, they may choose to clap back and clap back hard!
At the end of the day, a 'clap back' is a reaction, not a response and you get to choose between these two valid actions!