Since the big announcement in September 2021, iPhone 13 and the series have been all the rage. And when you do get a phone that's sleek, pretty, and pretty cool, you ought to cover it with the best.
The iPhone 13 series has the iPhone 13 Pro, Pro Max, and the Mini versions. Here, we're focusing on the best cases for your iPhone 13. These phone covers are the premium options in the market, and therefore, stand out as the finest cases for your iPhone 13.
Silicone Case With MagSafe by Apple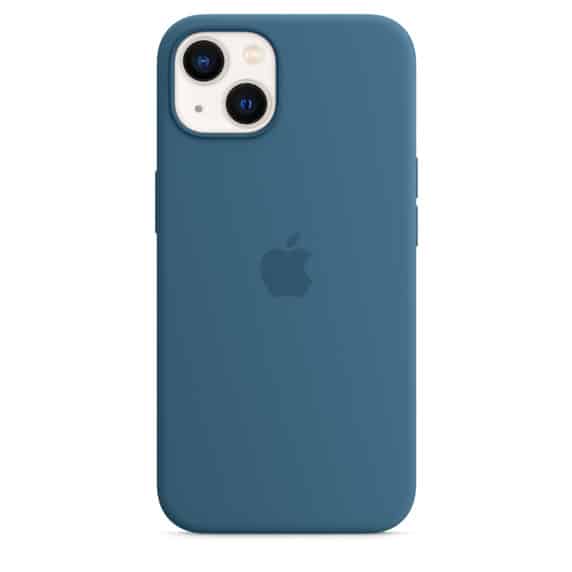 When we say the 'finest' cases, nothing can top the phone's home brand itself. Apple has some of the best cases for your iPhone 13. The material variations in leather and silicone cases are up for preference.
In this guide, however, we vouch for the silicone case a little more than the leather case. Leather, as we know, ages, and shows signs of aging. Silicone, on the other hand, is long-lasting and durable. The perfect deal if you're looking for a fine and timeless case for your iPhone 13.
Apple's silicone cases for the iPhone 13 are available in some super exclusive colors. The one in the photo is the 'Blue Jay' edition. There's Marigold (yellow), Clove (green), Chalk Pink, Abyss Blue, Pink Pomelo, Midnight, and Red.
Like the title says, this case is MagSafe. It's compatible with all MagSafe accessories, chargers, and Qi-certified chargers too. The silicone case has a silky touch to it on the outside and soft protective microfibre on the inside. So, it looks great, feels greats, and provides great protection to your iPhone 13 as well.
---
Razer Arctech Case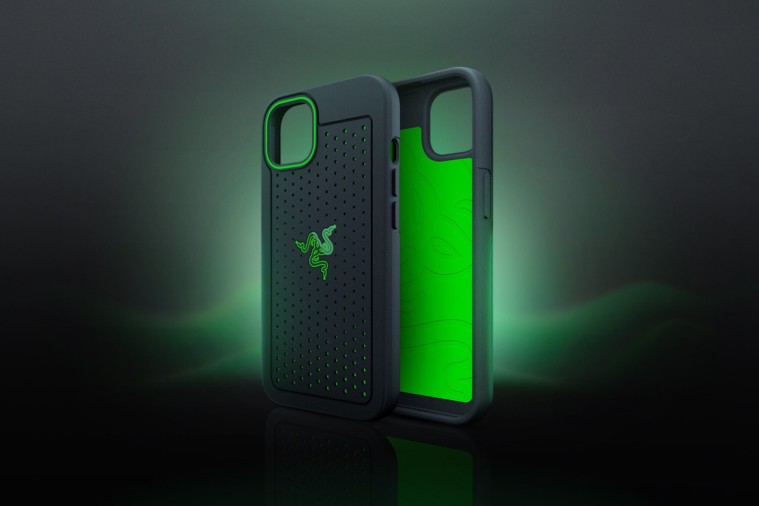 Any passionate gamer would understand the hype and the value of a Razer product. Razer not only produces and sells gaming equipment, software, and electronics, but they also have some kickass phone covers.
If you want Razer's signature black and neon green to embrace your iPhone 13, while you show off your gaming persona at the same time, you must consider Razer's Arctech case.
Razer's Arctech case offers soft and tough protection to your iPhone 13. A layer of antimicrobial material on the case boosts ventilation – quitting the need to worry about your iPhone 13 heating up under any circumstance.
Though the case is soft and flexible, it's quite grippy and alert when it comes to accidents. Made with TPE (thermoplastic elastomer), the case reinforces this material on the corners, providing added drop protection and durability. The Arctech case is compatible with MagSafe charging and Qi wireless charging.
---
Monarch Kevlar Series by UAG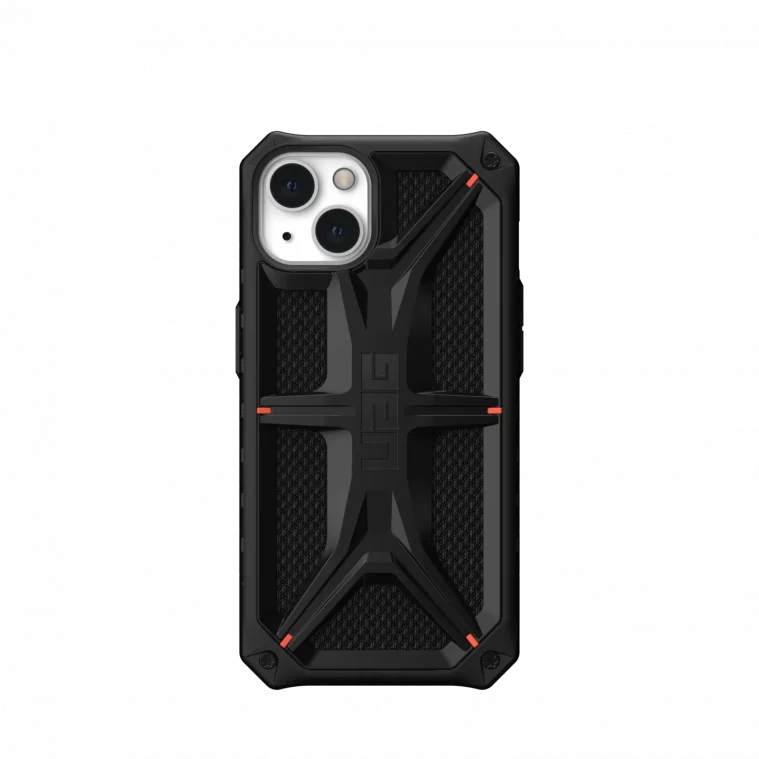 If you're looking for a fine but super tough and rugged case for your iPhone 13, UAG presents a case that's worth the steal – the Monarch Kevlar Series.
UAG features a line of attractive yet rugged phone cases that can appeal to anyone who's looking for something simple yet rough. If this one's not up to your taste, you can check out their Pathfinder series.
The Monarch Kevlar Series is a blend of kevlar black and red indicators across the design. It packs double the punch with five protective layers and added military-grade protection that's twice as heavy-duty as the average. This UAG case can take a 20-feet fall.
Urban Armor Gear manufactures this series of cases with an impact-resistant core, reliable screen protection, and traction grip. With all this engineered into a case, you may expect it to be heavy. But the Monarch Kevlar case is shockingly light as a feather.
---
Parallax by Caseology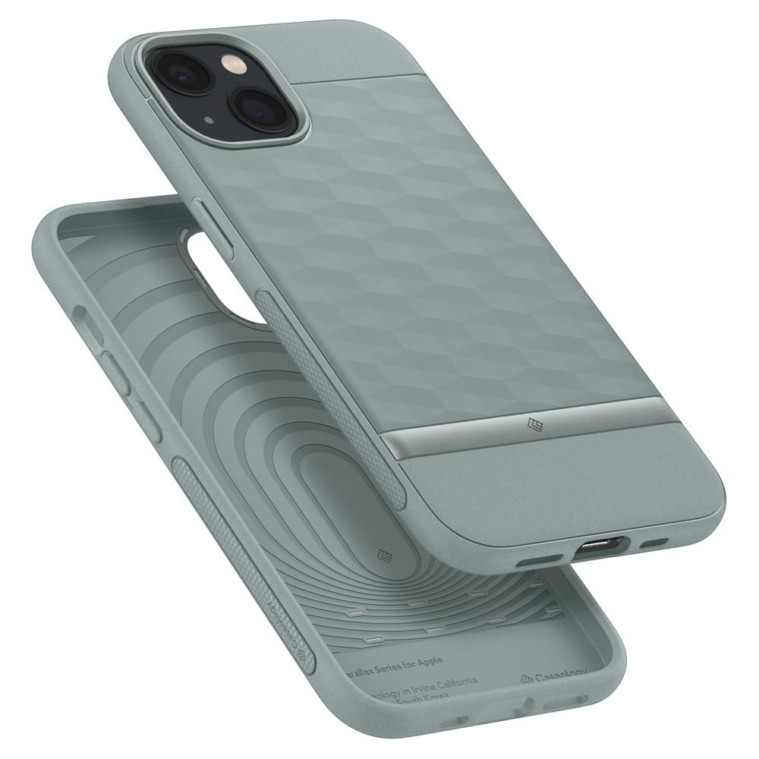 Sober geometric designs never run out of style. If you're on the hunt for a subtle but premium case, then Caseology has this piece of elegance for you.
The Parallax series offers an external 3D hexagonal covering and an inner protective layer with concentric rectangles. It has four soothingly colorful options as well – Ash Gray, Midnight Blue, Burgundy, and Sage Green (the one in the picture above)
The distinctive Parallax case by Caseology is a TPU (thermoplastic polyurethane) make with grippy sides and raised camera and screen protection. Thoughtful and unique ergonomics powered by the 3D Hexa Cube design on this case offers double the grip on the phone alongside military-grade protection if the phone were to ever fall off-grip.
---
3 Card Case by Bellroy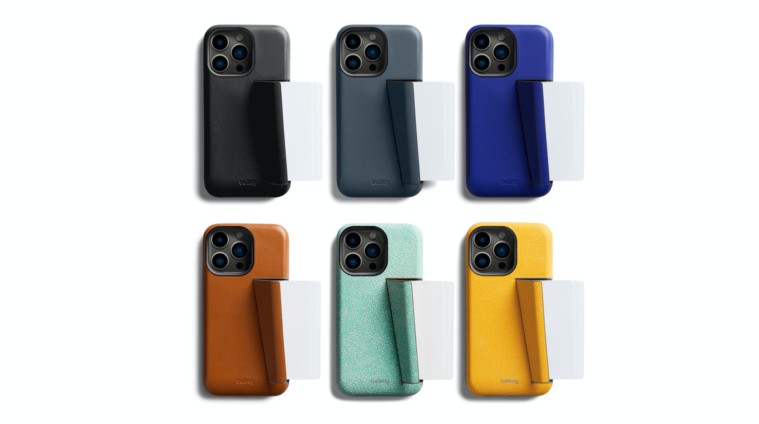 Bellroy has some of the most vibrant collections of iPhone covers. Their cases are quirky, productive, and colorful.
The 3 Card Case by Bellroy is a sustainable leather case that can accommodate 3 cards into a seamlessly-integrated section. However, the card enclosure would keep this case from being MagSafe or wireless efficient. In such cases, you can opt for plain Bellroy cases with no card slots.
Both the mentioned Bellroy cases feature some of the best eco-tanned leather layered with a protective coat of the Swiss HeiQ HyProTecht antimicrobial technology. The interior lining of the case is soft microfibre with a spare sim and a pin socket.
The exterior of the case is a merge of leather and polymer that extends into the skillfully tucked cardholder in the 3 Card Case. The fabric used in both cases is sustainable, light, and durable, alongside environmentally-conscious leather.
---
Modern Leather Case by Nomad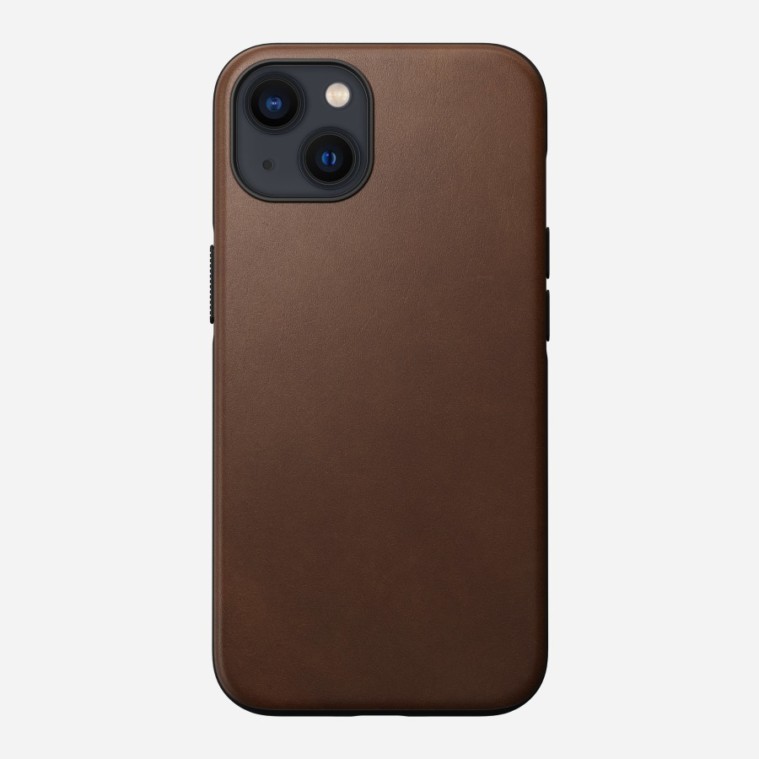 Nomad is known for its premium position when it comes to leather cases. If you're looking for a top-quality leather case, then this is a great option.
Nomad's modern leather case for your iPhone 13 beats an average leather case with its authentic US Horween leather that forms a graceful patina over time. Along with exceptional quality, Nomad provides uncompromising safety as well.
The Modern Leather Case by Nomad integrates a protective and absorbent TPE bumper into its Horween leather, offering drop protection from a maximum of 10 feet. This case is compatible with MagSafe and other wireless charging devices. It is available in three classic colors – black, rustic brown (the one in the picture), and beige (Natural). All Modern Leather cases have two lanyard points.
---
iGlaze Slim Hardshell Cover by Moshi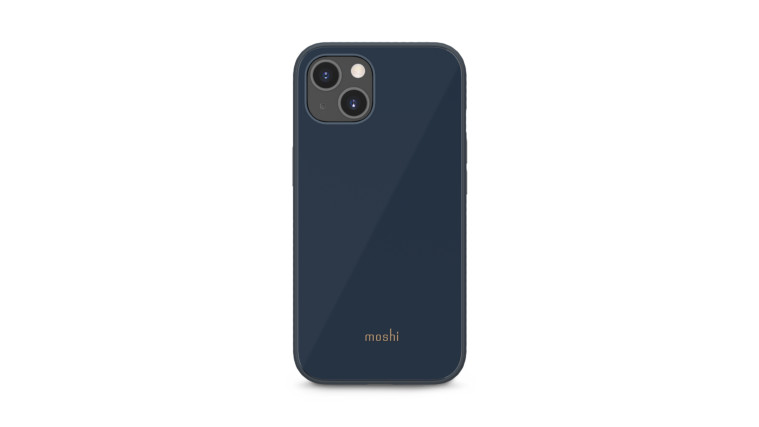 The iGlaze Slim Hardshell Cover is an elegant addition to your iPhone 13. Moshi introduces a merge of slim and stylish cases with this series. The glossy finishing of these non-toxic and BPA-free covers promises scratch and fade resistance.
Moshi's iGlaze Slim Hardshell case is available in five glossy shades – Adriatic Blue, Pearl White, Astral Silver, Slate Blue (the one in the picture), and Dahlia Pink.
The hardshell cover of the iGlaze Slim Hardshell case has grippy sides made with hard and soft polymers that provide easier and better access to your phone's buttons. Framework embossing adds to the case's grip and provides twice the protection from bumps and shocks.
The iGlaze series features military-grade drop protection and provides raised camera and screen protection. It is compatible with wireless charging and Moshi's SnapTo Mounting System. A more functional alternative to this case is Moshi's Altra Slim Hardshell Cover with Strap.
---
Full Leather Case by Mujjo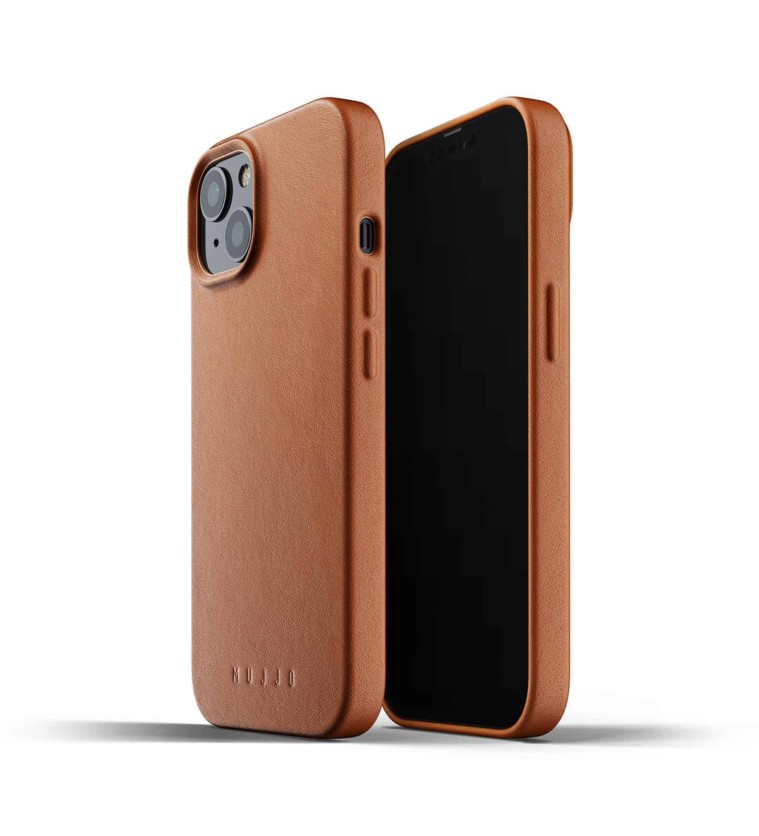 If you're looking for a simple but premium case for your iPhone 13, Mujjo has the ideal choice for you. The Mujjo Full Leather case is crafted with premium vegetable-tanned, full-grain leather that acquires a beautiful patina with use. It is available in three gorgeous colors – Monaco Blue, Tan (the one in the picture), and Black.
Mujjo also has a wallet version of the same case, providing a card slot for 2 to 3 cards at the back of the cover.
The rugged outer leather covering of this case complements a smooth and protective Japanese microfibre inner lining. The outer skin of the case falls effectively over the buttons of your iPhone 13, bettering clickability. Raised camera protection at the back and a raised bezel in the front for screen protection are other features.
This case is compatible with wireless charging, but incompatible with MagSafe accessories.
---
Raptic Air Case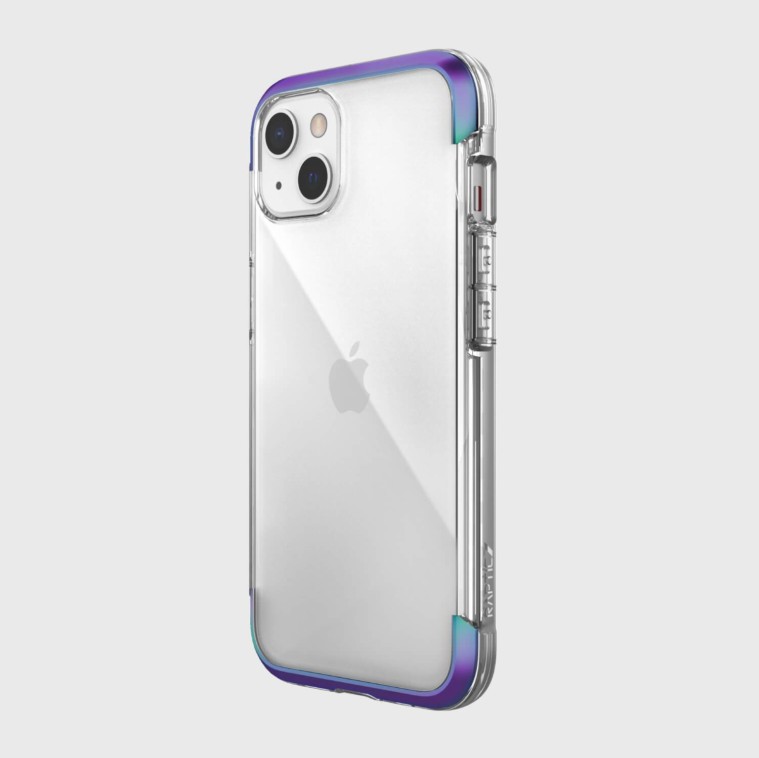 Raptic's Air edition of iPhone cases bring forth sleek, slim, and lightweight cases with soft and protective bubble patterned interior linings. The case is available as a clear cover with and without iridescence, and in solid colors – blue, purple, and red.
Though the case is light and seemingly just stylish, Raptic's Air case powers mil-grade protection and can take a 13 feet drop. The case also doubles phone safety by providing raised screen protection. The inner bubble lining of the case fuses with DropShield tech to absorb shock and divert away from your phone.
The Raptic Air is compatible with MagSafe charging and Qi-compatible chargers. However, it isn't compatible with MagSafe accessories (wallets, car mounting, etc).
---
Rugged Case by Rokform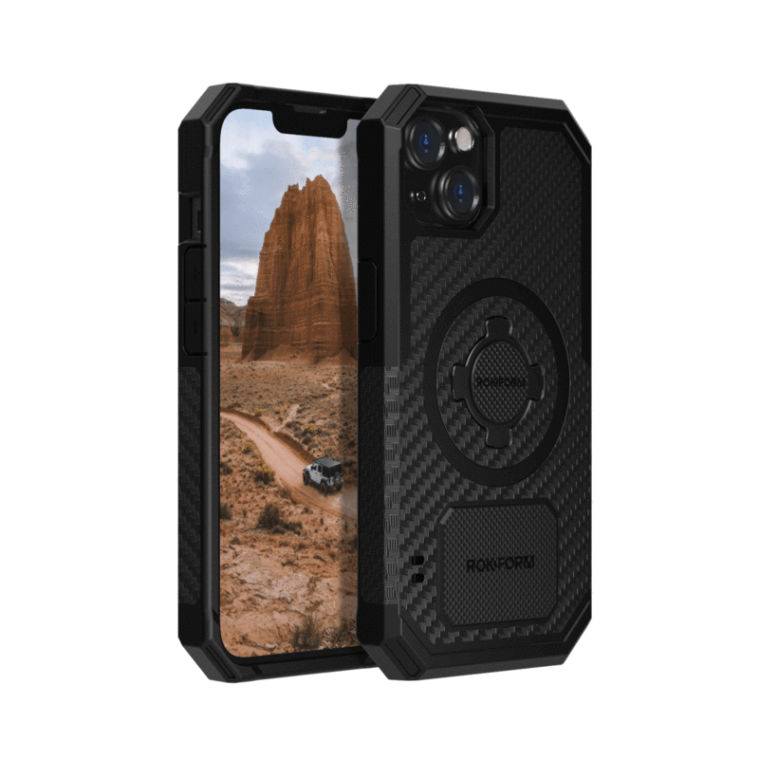 Are you on the run for a top-notch hardy case for your iPhone 13? If yes, Rokform has a little utility kit for you. This rugged case backs four times the average screen protection, extra cushioned ends, and extra camera protection. The carbon texturing of the fiber case enhances side grip and provides a scratch-resistant surface.
The internal magnet system of the case facilitates a powerful magnetic experience while using MagSafe accessories. There's also a lanyard slot on the anti-slip surface of the case. It is available only in badass black.
The Rugged Case by Rokform features a RokLock Twist-Lock system that helps twist and lock on car mounts, bike mounts, and bicycle mounts. In addition to an in-built magnet, the case also has a detachable center magnet that aids magnetic mounting. The mounting system provides a balanced mounting experience in both landscape and portrait modes.
However, you will need to remove the center magnet of the case while wireless charging. The case also presents bigger ports for smart charging. Despite the sturdy nature of the case and its lengthy list of features, Rokform's Rugged Case is still bulk-free, lightweight, and slim.
---
Leather Case by Journey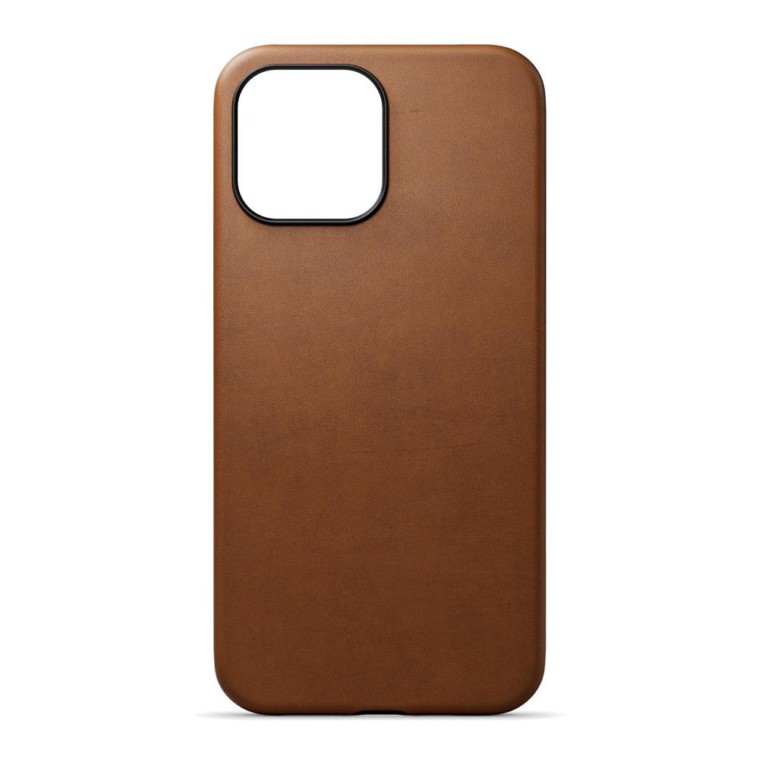 Journey may be a newbie to the phone case game, but it sure does bring in some compelling premium leather cases for the iPhone 13. Journey incorporates classic colors (black, brown, and beige) into its sleek and slim superior-quality full-grain European leather cases.
The interior of the leather case by Journey accentuates a polycarbonate (PC) lining that gives your iPhone 13 a soft touch and protective layering. On the outside, the case offers raised camera protection and can protect your phone from a 6 feet drop. The slim outer leathering of Journey's case acquires a unique patina with regular usage, over time.
The case is MagSafe and works with other wireless chargers too.
---
Minimalist Sheath Case by Caudabe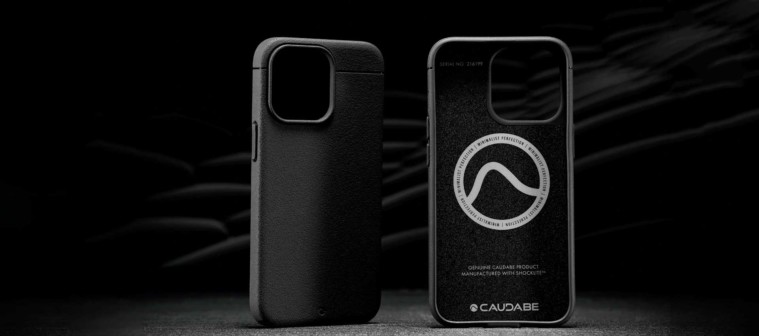 If you're a minimalist looking for a phone case that matches your personality, Caudabe introduces a well-thought, minimalist case for the cause. Forethought endures in every aspect of this sleek, super slim, and classy case.
Caudabe embodies a subtle matte texture on the outside of the case and brings in soft protection with flexible, gel-like polymer on the inside. This softness credits to the case's protective and shock-absorbing ShockLite technology.
In addition to ShockLite, the Minimalist Sheath case by Caudabe has rounded edges that attribute to drop protection from a maximum of 6.6 feet. The case offers extra cushioning around the charging port to ensure extra durability. Improved tactile experience in the button areas is another of the case's well-thought features.
The case is MagSafe and is available in three colors – black, navy (blue), and gray.
---
Spotlight Case by Nimble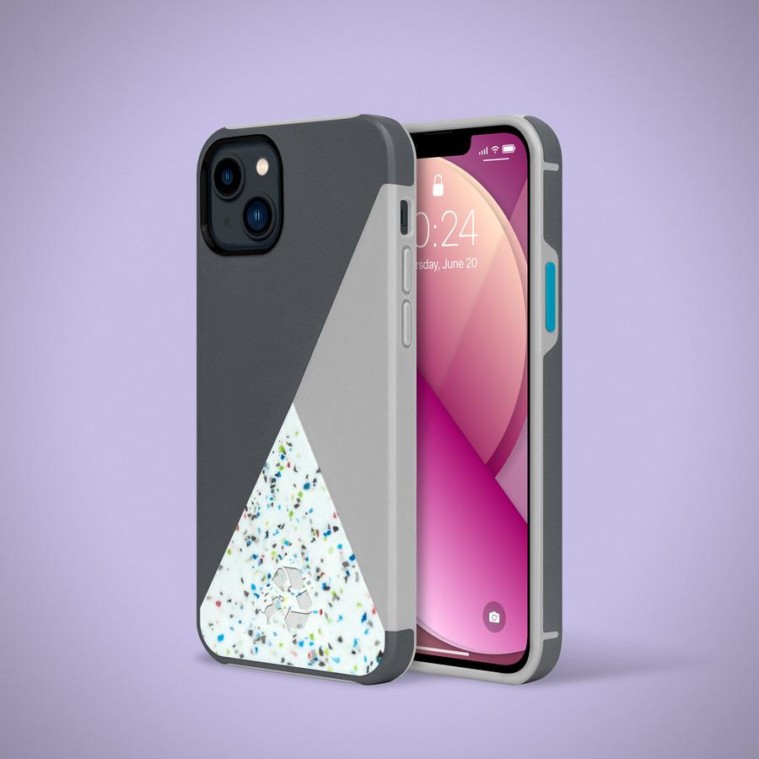 Nimble produces eco-friendly, recycled cases with high impact protection. Each case in Nimble's iPhone 13 series is the unique outcome of recycling 3 types of plastic. It is available in black, lavender, and beige.
This 72% post-consumer recycled case is designed with water-based inks. Every piece is shipped in plastic-free packaging. Once you're done using the Spotlight case, or any other plastic case, send it to Nimble, and they will recycle it.
Recycled polycarbonate (PC) and recycled thermoplastic polyurethane (TPU) are incorporated into the solid dark and light triangles of the case, respectively. The confetti-like triangular design providing a new age non-slip texture and grip is the result of recycling silicone and old plastic phone cases.
The Spotlight case can protect your iPhone 13 from a 15-feet drop.
---
Wood Case by Kerf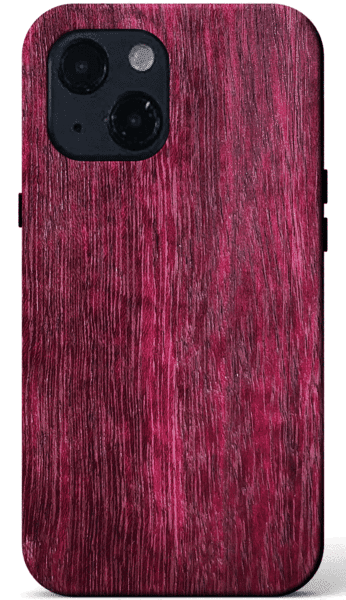 Wooden cases are the vintage of elegant phone accessories. They add a touch of earthiness to the whole experience of covering your phone while looking fashionable. Kerf has the perfect wood case for the vintage fashionista in you.
This 100% natural hardwood-made, slim case is available in 15 delightful types of wood. Each case allows custom text, logos, or image engraving of your choice. Plus, it's MagSafe compatible!
Kerf's sustainable wood case externally exhibits smooth and quality woodwork while it internally hugs your iPhone 13 with a protective and soft Ultrasuede lining. This hand-made organic case undertakes traditional woodwork, ending in an Osmo PolyXOil finishing. It is compatible with MagSafe products, Qi-certified charging, and Apple Pay.
The brand suggests checking out their alloy cases (a mix of wood and metal) if you're looking for their premium manufacturing with advanced durability.
---
Moment MagSafe Case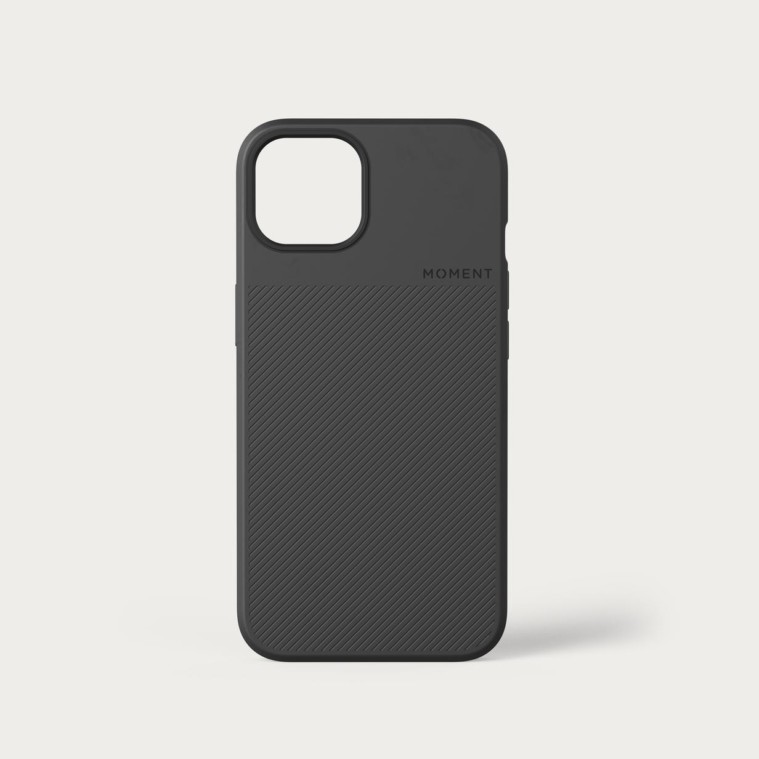 Moment is another great stop to shop for minimalist cases. Made with polycarbonate (PC) and thermoplastic polyurethane(TPU), this case protects with supreme quality microfibre on the inside.
Currently, the iPhone 13 Moment case is available only in black.
Moment's black MagSafe minimalist case is compatible with the brand's line of mounts and with almost all Qi-certified chargers. The built-in magnetic system of the case makes it MagSafe as well.
A 6-feet in this case and your iPhone 13 would only drop into protective cushioning. To add to the security level, Moment also provides a wrist strap holding space. The strap is however sold separately. The case is shipped in zero-plastic packaging.
---
Alter Ego Titanium Case by Gray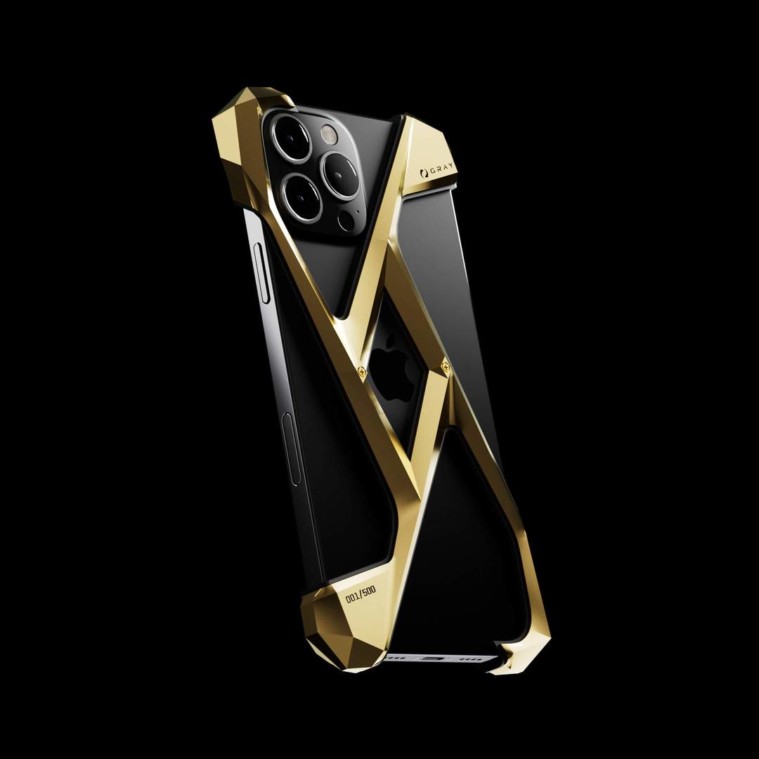 We saved the best for last. Alter Ego by Gray is hands-down the most premium case on the list. The make, the finishing, and the price are trophies of this supreme case. All Alter Ego cases are limited editions, worldwide.
Engineered with aerospace-grade titanium, this case extends four titanium blocks to each corner of the case. The Alter Ego presents 4 titanium variants, all varying in price – Stealth, Gold, Titanium, and Aurora.
Each variant is coated in their respective PVD (Physical Variant Deposition) coating, hence the price variation. Every case in this series is available with different edition limits. All cases are shipped with one black TPU housing.
---
And that's the list! We hope you found the perfect premium iPhone cover for your precious iPhone 13 here.