Can you Edit or Delete a Message on Google Chat?
With Google Chat replacing Hangouts and bringing in new host of features. Did Google include this much anticipated feature to its IM?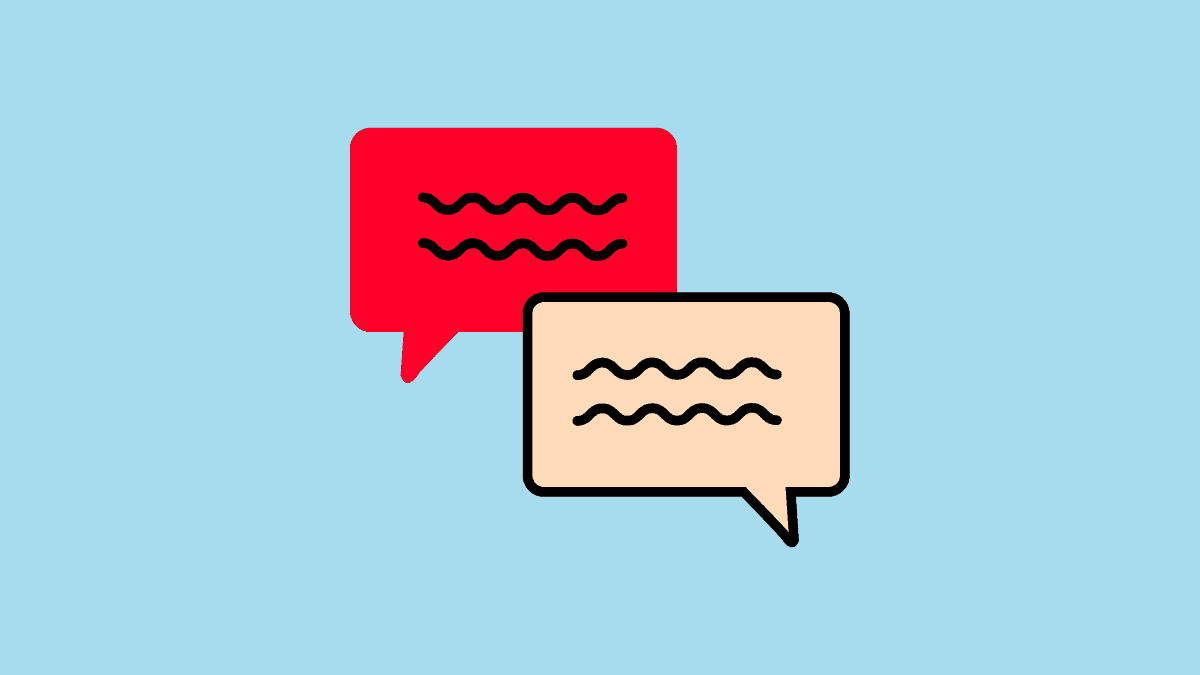 Many of us might have edited or deleted a sent message on Google Chats at work. However, when you misspelled a word while chatting with your friend and wanted to edit or delete a message, the options were nowhere to be found. To know more about why that happened, a quick history of Google chat is recommended.
Google Chat has been the talk of the town since the time Google announced it back in 2020 for consumers. While the regular consumers were waiting for that ball to drop. Editing and deleting a sent message feature is available to the Google Workspace (formerly known as G Suite) community. Google, as promised, started giving out early access to users who wished to use it instead of Hangouts in early 2021.
Now, as we stand amidst one more pandemic struck year. Google has completely rolled out Google Chat's integration with Gmail on the web as well as on mobile devices. Though people can still use hangouts as their instant messaging service if they want to, at least for now.
Google did say it was going to bring new features along with Google Chat. Since Google Chat at its core is still an instant messaging service. Many users wondered will Google include an option to edit or delete a message on its chat service?
Well, as much as we hate it to break it to you, regular consumers do not have the option to edit or delete a message on Google Chat. But that's not all about it. Google did include an option to edit or delete the messages, but only for the Google Workspace users. It indeed is a bummer, but we guess "free" ultimately does have a price for it.
You may see an 'Edit' option when you hover your cursor over a sent message on the Desktop version of Google Chat. But unfortunately, it doesn't work for free users. When you click on the 'Edit' icon, you'll see an "Error while editing message" error on the bottom left corner of the Chat window.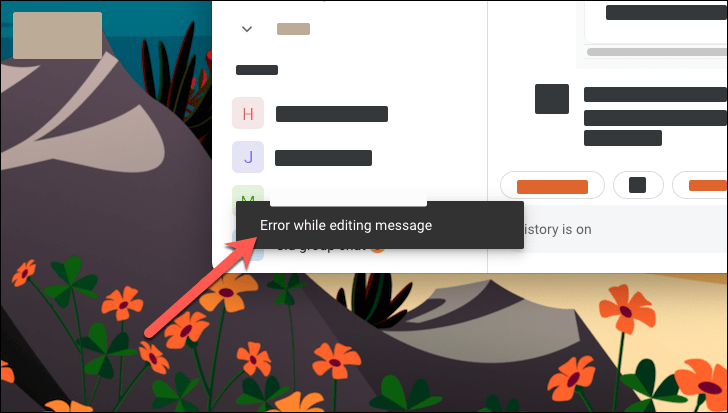 Though not all is lost, you can still delete your copy of conversations, if it's any consolation. Down below is a quick guide for you if you do not know how to delete your copy of the conversation on Google Chat.
Delete your Messages on Google Chat
It's just a two-step procedure. Head on to the chat you want to delete and click the kebab menu icon (three-vertical-dots), then click the 'Delete Conversation' option.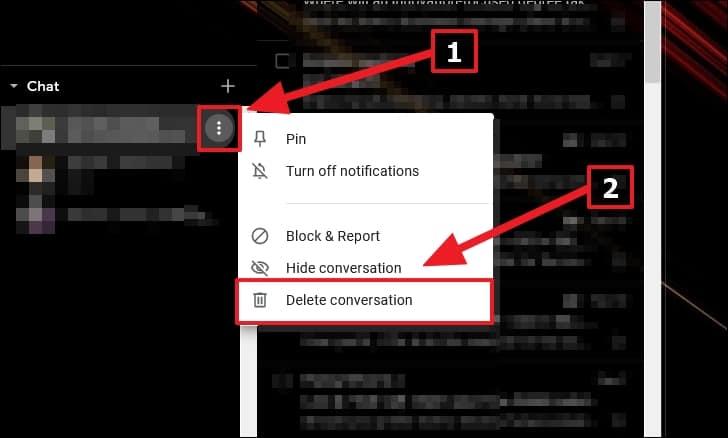 You'll receive a prompt confirming if you want to delete your copy of the conversation. Click on the 'Delete' option to permanently delete your copy of messages from Google Chat.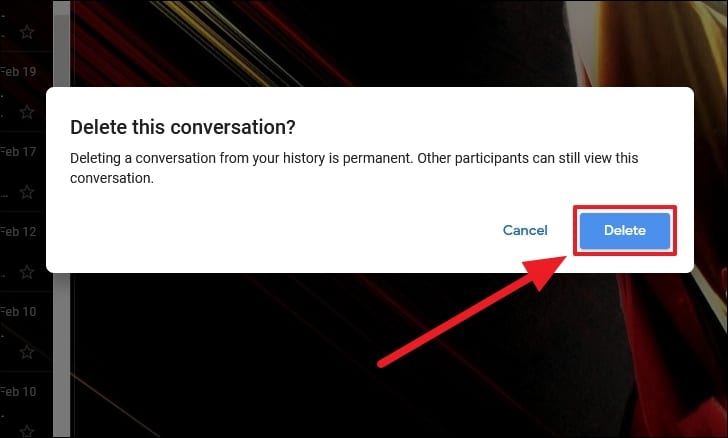 ---
Bottom line is, you will still be able to edit and delete your work messages if your organization uses Google Workspace. However, it still looks like a long way to go for regular consumers to get their hands in it.