It is no surprise that Apple builds its products around the needs of US-based consumers only. And that's probably the reason why there's no inbuilt system to track WiFi usage on an iPhone because most Broadband and Fiber optic plans in the US come with unlimited bandwidth. But what about the rest of the world?
People in other parts of the world where Broadband and Fiber optic internet doesn't come with an unlimited bandwidth like to know the WiFi data usage on their iPhone and iPad devices. However, iOS doesn't offer a built-in way to see WiFi usage as Android does.
Thankfully, third-party developers over at App Store have a workaround solution to let iPhone users check their WiFi usage. There are several apps on the App Store which let you monitor your WiFi and Mobile data usage through VPN network workaround. These apps track internet usage by creating a VPN profile on your iPhone which they can follow. The VPN profile doesn't provide any VPN service. You still use your WiFi network's IP address and security protocols.
We found the My Data Manager – Track Usage app to be very useful for the purpose. It can track internet usage for both WiFi and Mobile Data on your iPhone and iPad. It can even report data usage from each app on your iPhone.
[eckosc_full_width_block]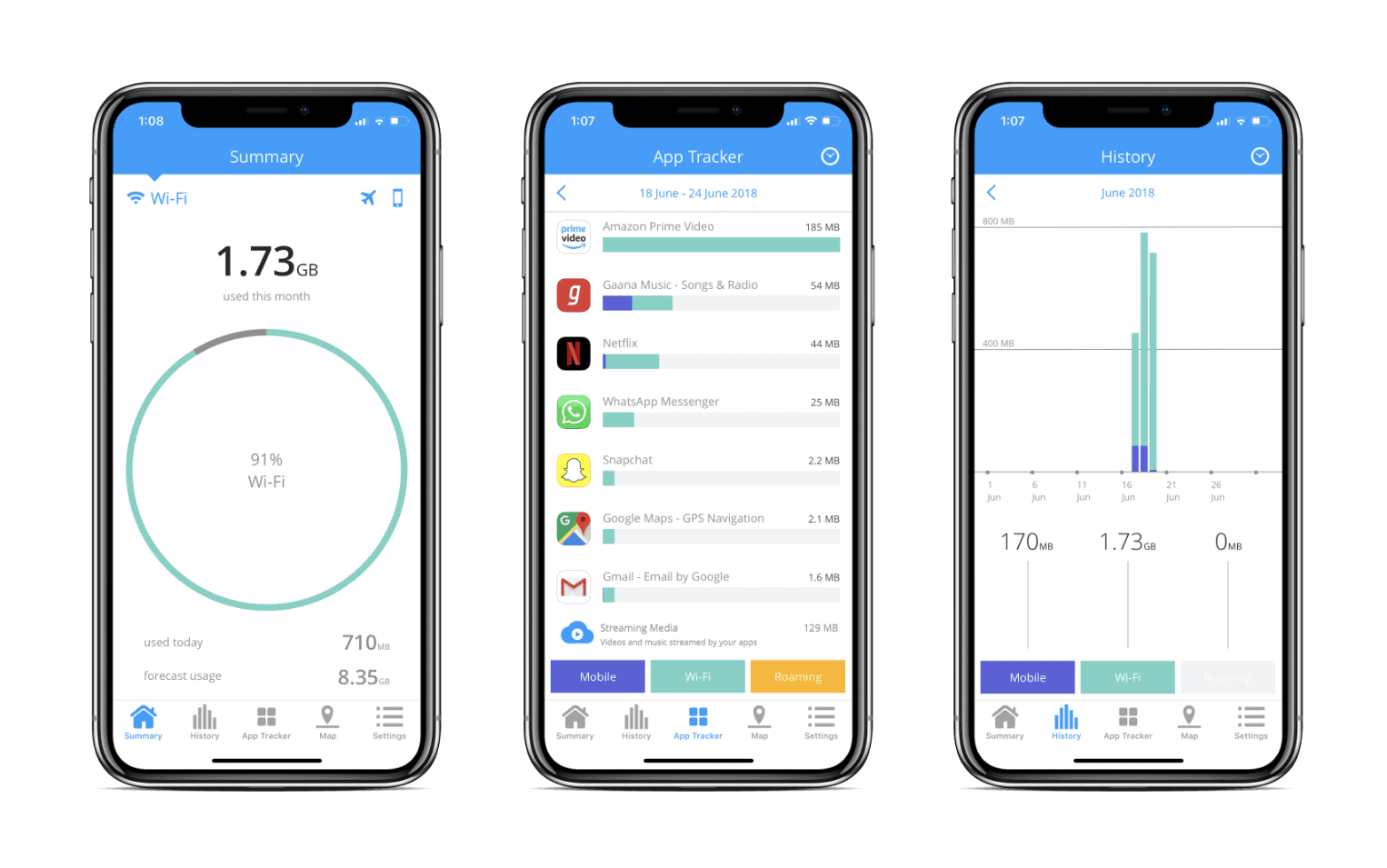 [/eckosc_full_width_block]
The app is available for free on App Store, and it comes as fully unlocked without in-app purchases. Setting up the app is pretty simple, install it on your iPhone and follow the on-screen instructions.
There's one big problem using this app though. It consumes a lot of battery. In last 24 hours on my iPhone, My Data Manager app has consumed 24% of battery backup. The app tops all other apps on my phone regarding battery usage.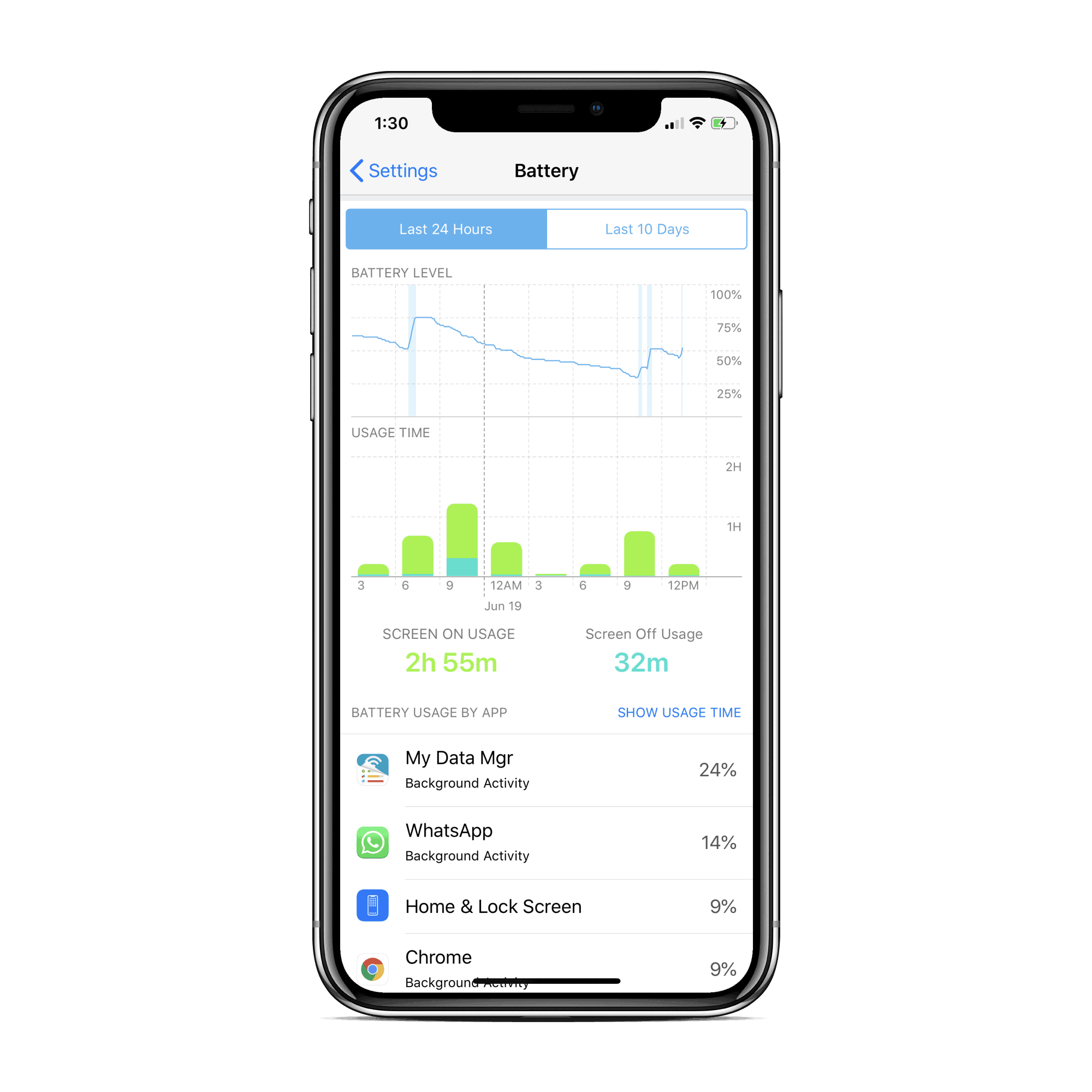 To be able to track WiFi usage on your iPhone at the cost of battery life may not be a viable solution for everyone. But there isn't any other way to monitor WiFi data usage in iOS. Hence, we'd like to suggest you use the app only for a few days to understand and average out your WiFi usage habit.
Having the app running all time on your iPhone might even hurt battery's health in the long run. So use the app only when it's necessary, do not overuse it.