How to Download Firefox Private Network (secure-proxy.xpi) extension outside of US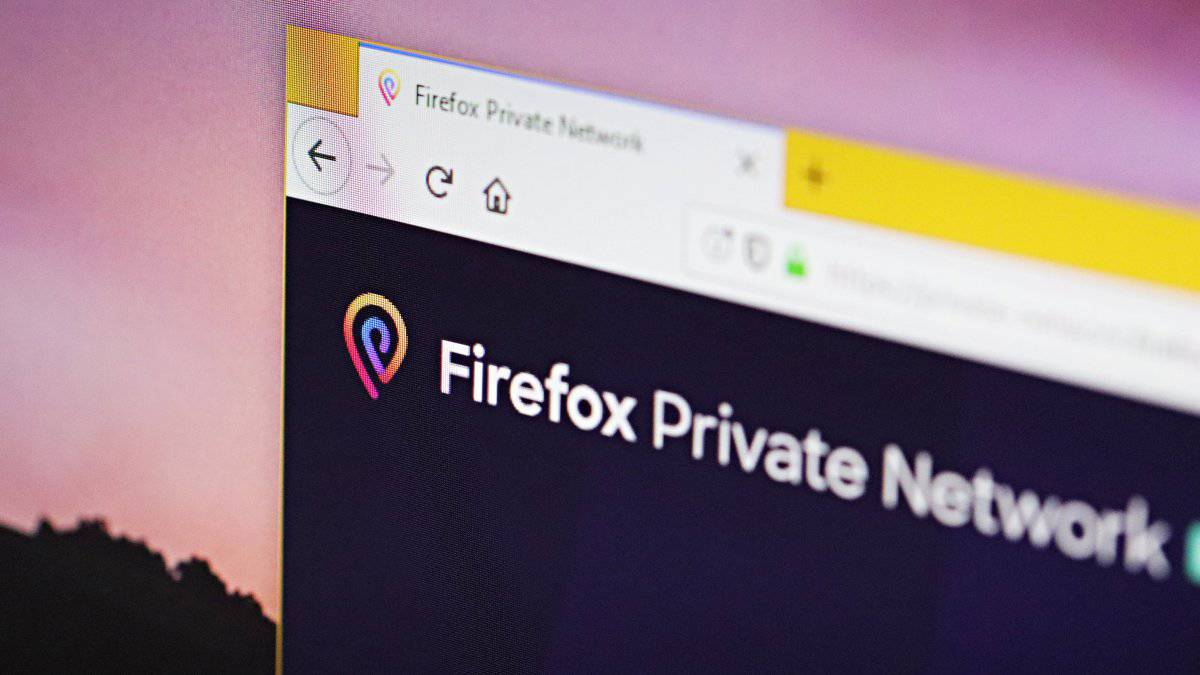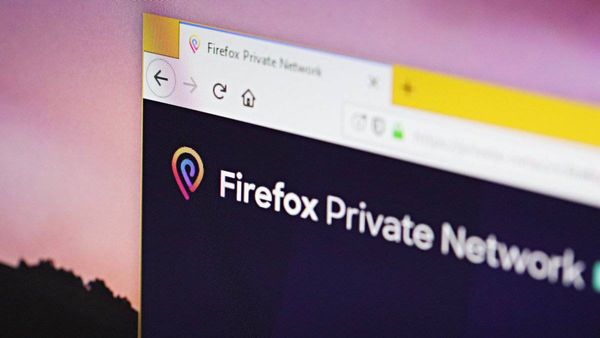 Mozilla is beta testing a Private Network of its own to offer Firefox users more privacy on the web. The company is calling it "Firefox Private Network" and has already made it available through a Firefox extension (secure-proxy.xpi) as a beta service for USA based users only.
The Firefox Private Network extension is easily available to download from private-network.firefox.com if you're based in the US.
But if you want to download the extension outside of US, you can use a third-party proxy service such as proxysite.com to access the direct download link for the "secure-proxy.xpi" extension from Firefox's servers from anywhere in the world.
Open proxysite.com in Chrome on your PC. Select "US Server" from the dropdown menu, enter the URL https://private-network.firefox.com/dist/secure-proxy.xpi into the "Enter URL" box on proxysite.com and hit the "GO" button to download the extension.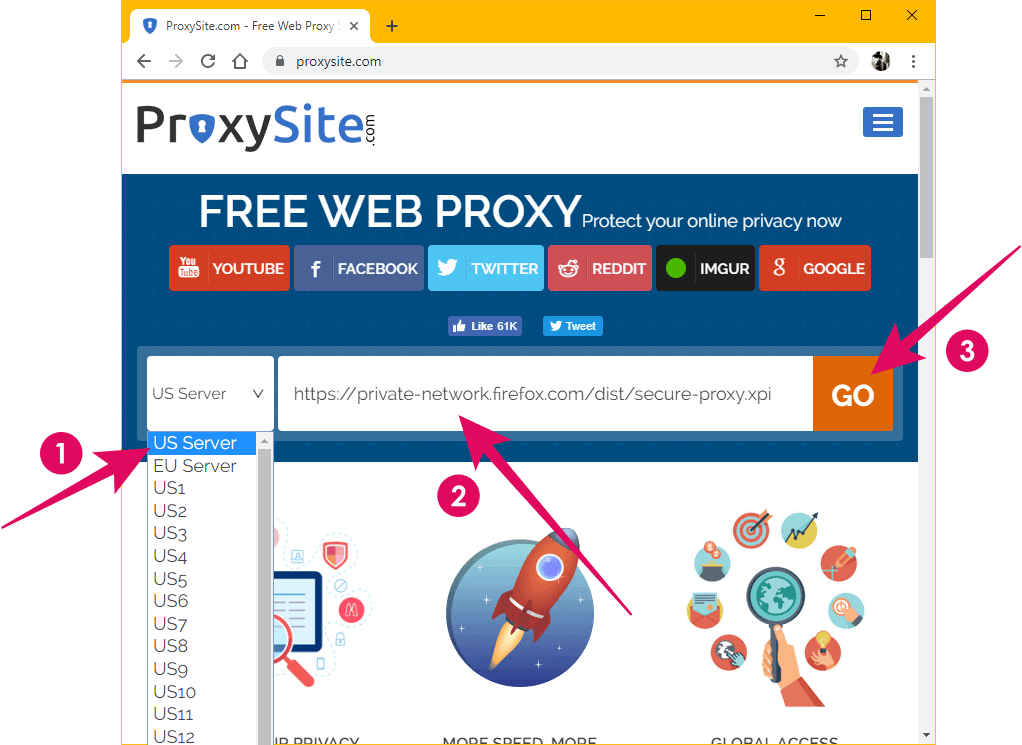 Once you have the secure-proxy.xpi extension file downloaded on your PC. Open Firefox and drag/drop the "secure-proxy.xpi" file into the Firefox window to install the extension.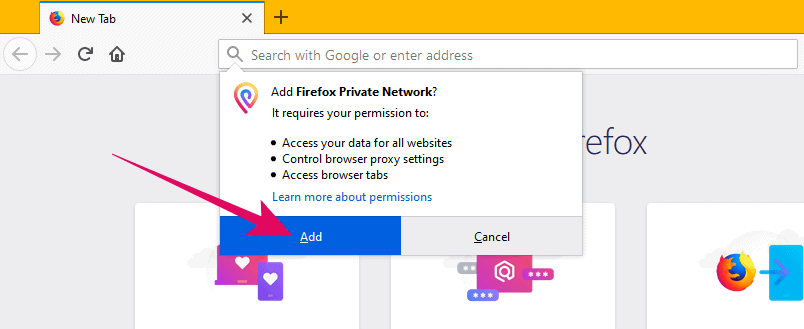 After installing the extension, Firefox will automatically open the private-network.firefox.com/welcome page. Ignore the page and the US customers only pop-up that it shows. Click "Okay, Got it" on confirmation pop-up for the newly installed extension.

Now click the newly added "Firefox Private Network" extension icon in the toolbar, then click the "Sign in" button to authenticate the extension with your Firefox account.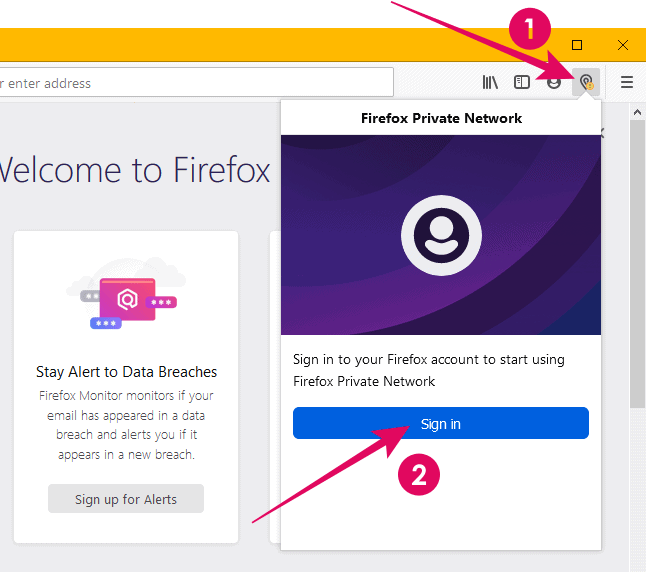 Once authenticated with your Firefox account, the Private Network will be enabled automatically in Firefox. You can verify its status by clicking the extension icon.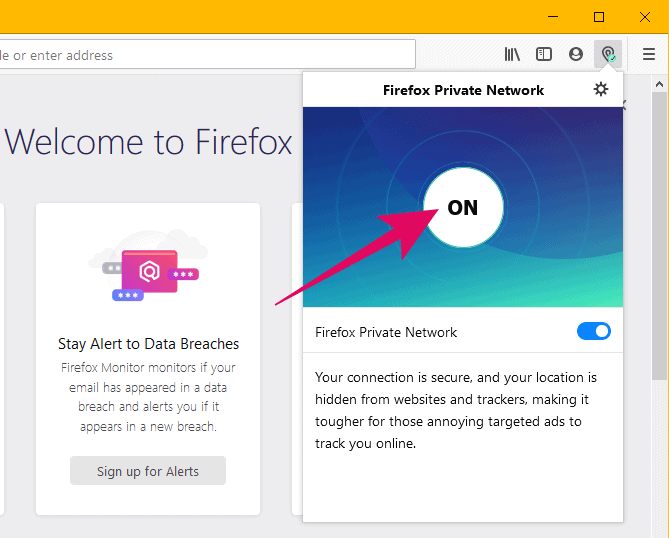 To further verify if it's working as expected even when being used outside of the US, go ahead check your IP address by searching "My IP" in Google Search. Be sure to this in Firefox only, because the Private Network is only protecting your IP within Firefox only.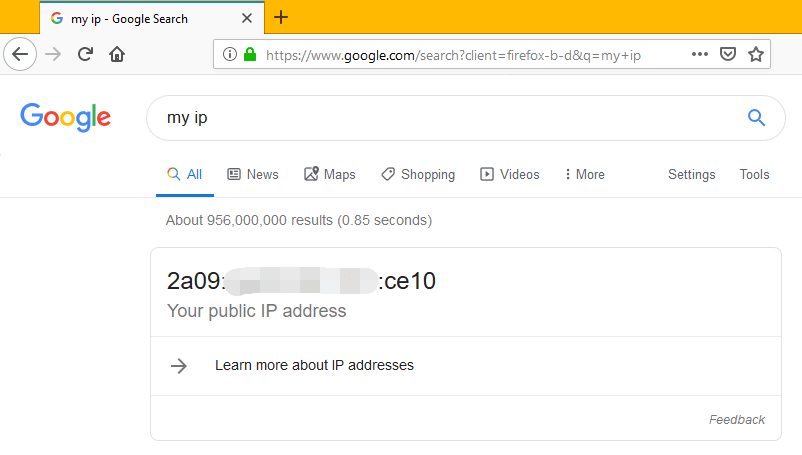 Your IP address in Firefox should be different from your actual IP when the Firefox Private Network is enabled. To cross check, Google "My IP" in any other web browser installed on your PC. The IP address shown Firefox search should not match with the IP shown in other browsers.