FIX: iPhone XS and XS Max screenshot not working problem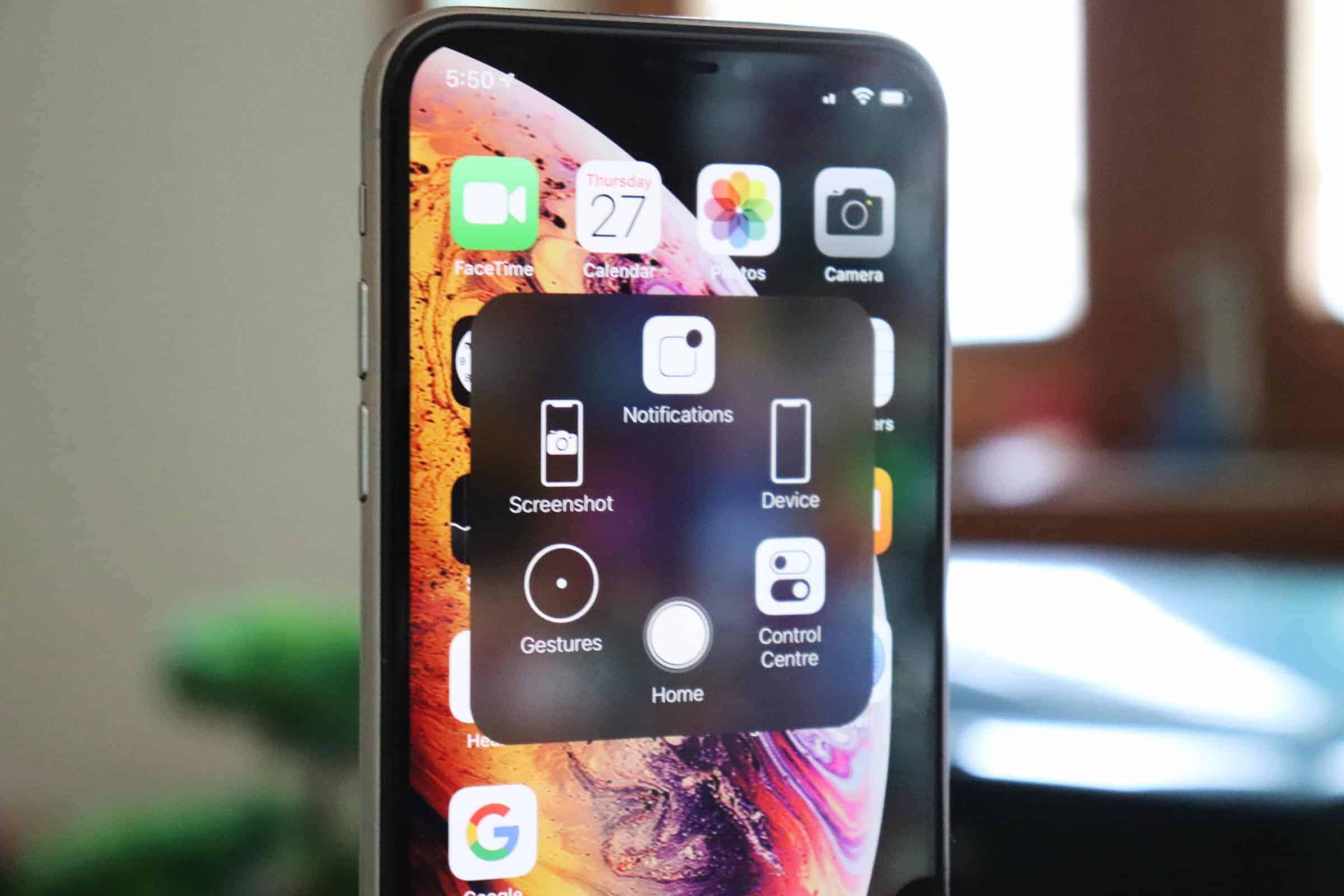 Time needed: 2 minutes.
Unable to take a screenshot on your iPhone XS or XS Max? The usual pressing the Volume Up + Power buttons together to take a screenshot is not working either? Well, there could be many reasons for that. You may be trying to take the screenshot the wrong way, or it could be some temporary software issue. Either way below is a quick tip to take screenshots on your iPhone XS / XS Max without using the physical buttons.
Enable Assistive Touch on your iPhone XS

Go to Settings » General » Accessibility » AssistiveTouch, and Turn On the toggle switch.

Add Screenshot shortcut to AssistiveTouch

While on the AssistiveTouch settings page, tap "Customize Top Level Menu…" » tap Custom »  select Screenshot from the list of options » tap Done.

Take a Screenshot using the AssistiveTouch button on screen

Tap the circular gray AssistiveTouch button on your iPhone XS screen, and tap Screenshot to capture the current screen.
That's it. To view your saved screenshots, open to the Photos app.