NFTs may have been around for some years now but the boom they are experiencing now is unreal. Everyone's scrambling to eat a slice of this cake and it's not just the crypto geeks anymore.
But no matter how excited you are to become a part of this world, it's also true that it can be a little bit overwhelming given their complicated nature. There are a lot of things to learn when you're a newbie. And given how vulnerable the whole setup can be, it's important to get the basics right.
But whether you're a newbie or not, one thing that's most important is security. And a wallet helps you achieve that. MetaMask is one such wallet that makes the world of web3 accessible to you on multiple devices. You can use the wallet in a mobile app and also your desktop browser. It's the perfect place to store your digital assets.
But it's also true that you can have a little trouble with certain kinds of digital assets (psst! we mean NFTs) on MetaMask. Don't worry, though. We'll help you solve all these troubles.
NFTs in MetaMask
Managing fungible tokens on a wallet is very easy. But non-fungible tokens can be an altogether different matter. Non-fungible tokens aren't the same as fungible tokens. And there are also many scams in the NFT market.
Whether you buy an NFT, swap it, or someone gifts it to you, you'll turn to your wallet to know whether it's secure or not. After all, that's one of the main purposes of using a good crypto wallet; it's supposed to store your assets securely.
And MetaMask is a great wallet for NFTs. It supports ETH-based NFTs but can also be tweaked to support NFTs from other blockchains, such as Binance Smart Chain. Your NFTs from the Ethereum blockchain should automatically appear in your wallet – MetaMask uses opensea.io and IPFS to pull their NFT data. But that's not always the case. You'll find that some of your NFTs might not appear in the wallet correctly or sometimes they don't appear at all.
Note: MetaMask browser extension does not have support to view NFTs. While you can add them as custom tokens (which we'll learn how), you won't be able to view them natively in the UI. MetaMask mobile app is the best solution to manage your NFTs as of now though the team is working to bring it to the browser extension as well.
Your NFTs are always stored in your wallet. Adding an NFT just allows you to see the token there. That's precisely why you can only add NFTs you own to MetaMask. Because it's just a way to view the non-fungible tokens you already own in the wallet. Trying to add an NFT you don't own will result in an error.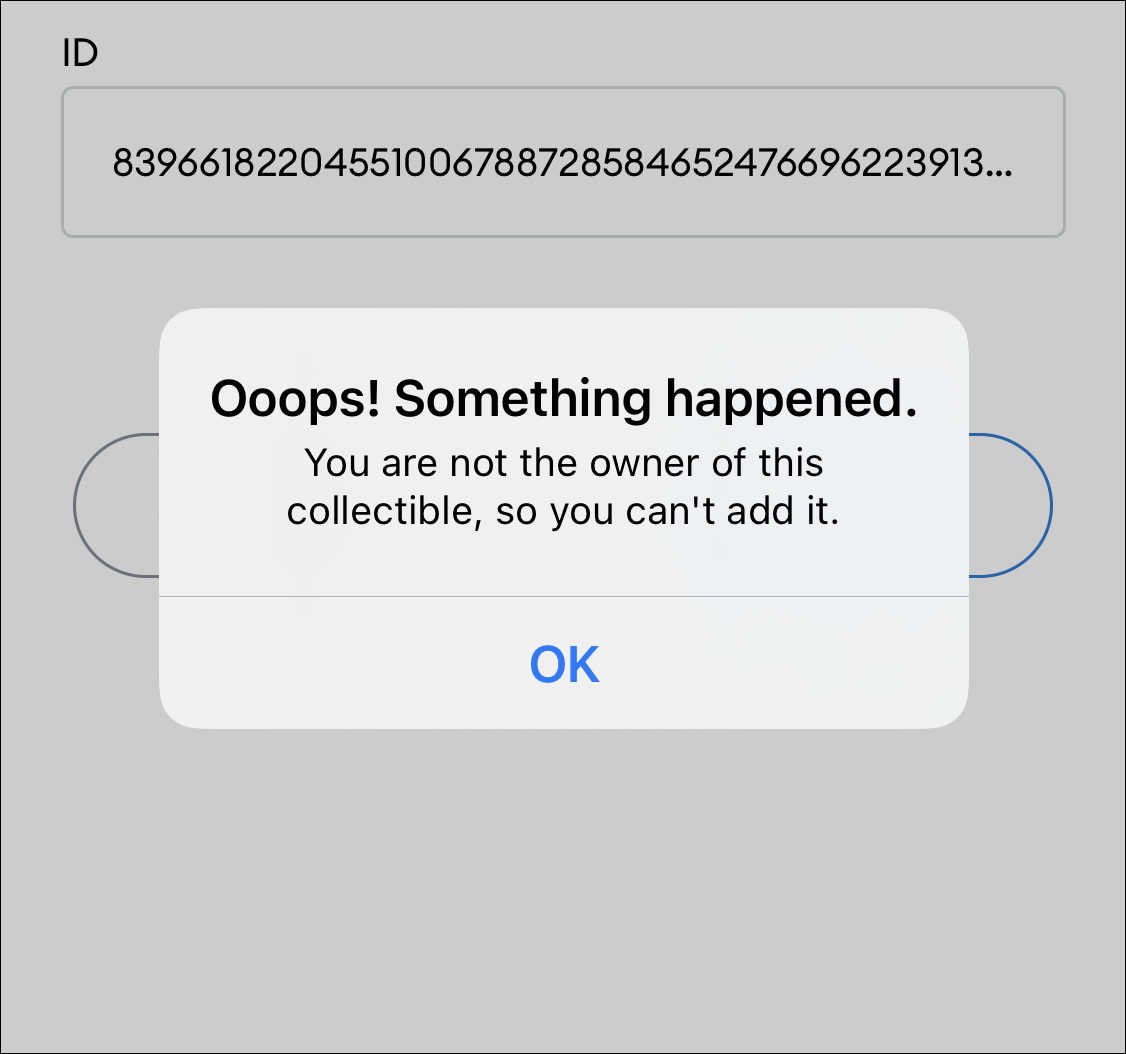 Adding the NFT to your wallet isn't the equivalent of buying one. Your wallet already stores the NFTs you buy from the address regardless of whether you are able to see it there or not. But being able to view them there gives one peace of mind, so let's how exactly how you can do it.
Adding NFT from the MetaMask Mobile App
Install the MetaMask mobile app from the App or Play Store on your mobile device. If you set up your MetaMask wallet from the browser extension, you'll have to import the wallet using your Secret Recovery Phrase. Importing the wallet is as easy as entering the secret recovery phrase and setting a new password for the wallet.
Then, go to the wallet in the app. If it isn't already open, tap the 'hamburger menu' (three stacked lines) in the upper-left corner to go to your wallet.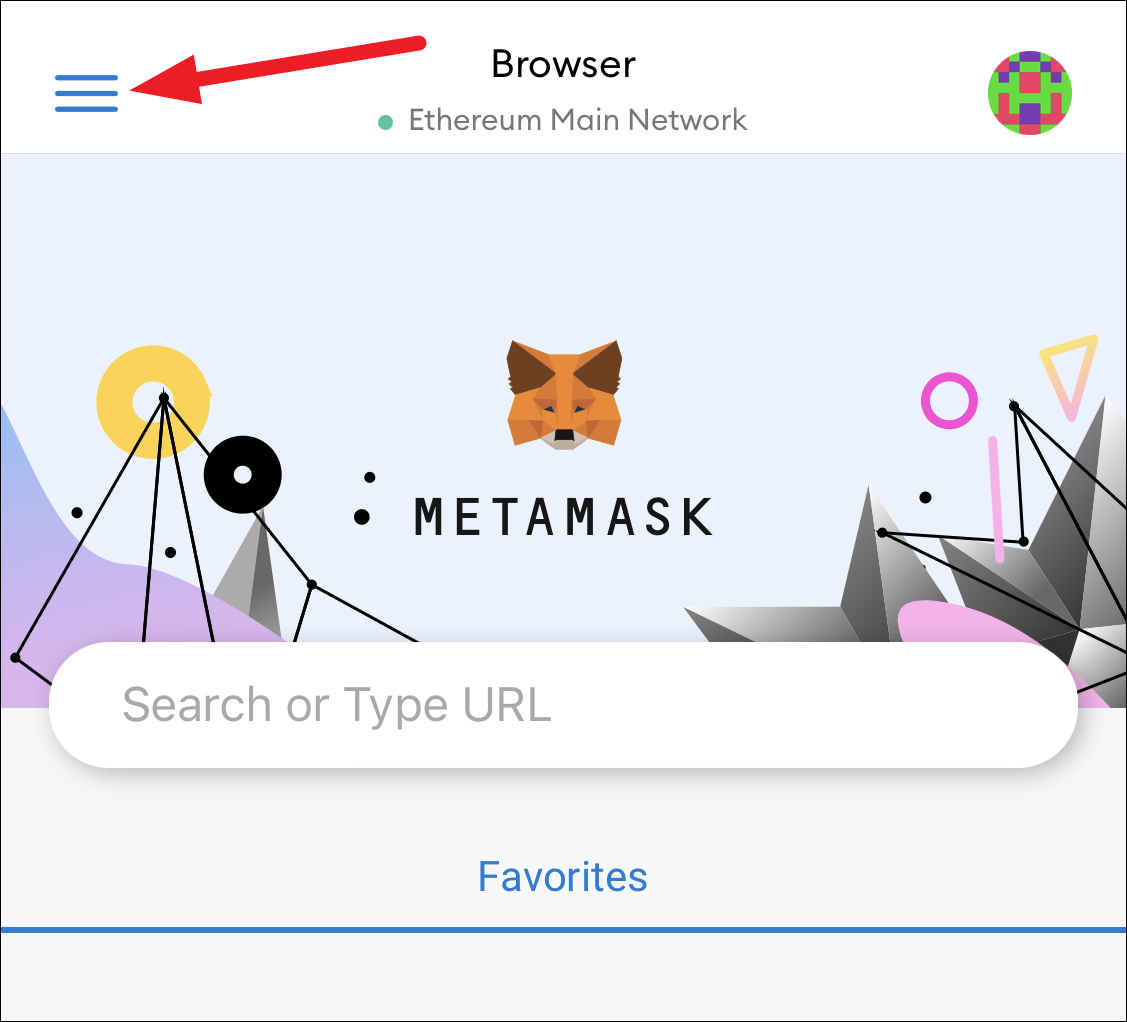 Then, tap 'Wallet' from the menu.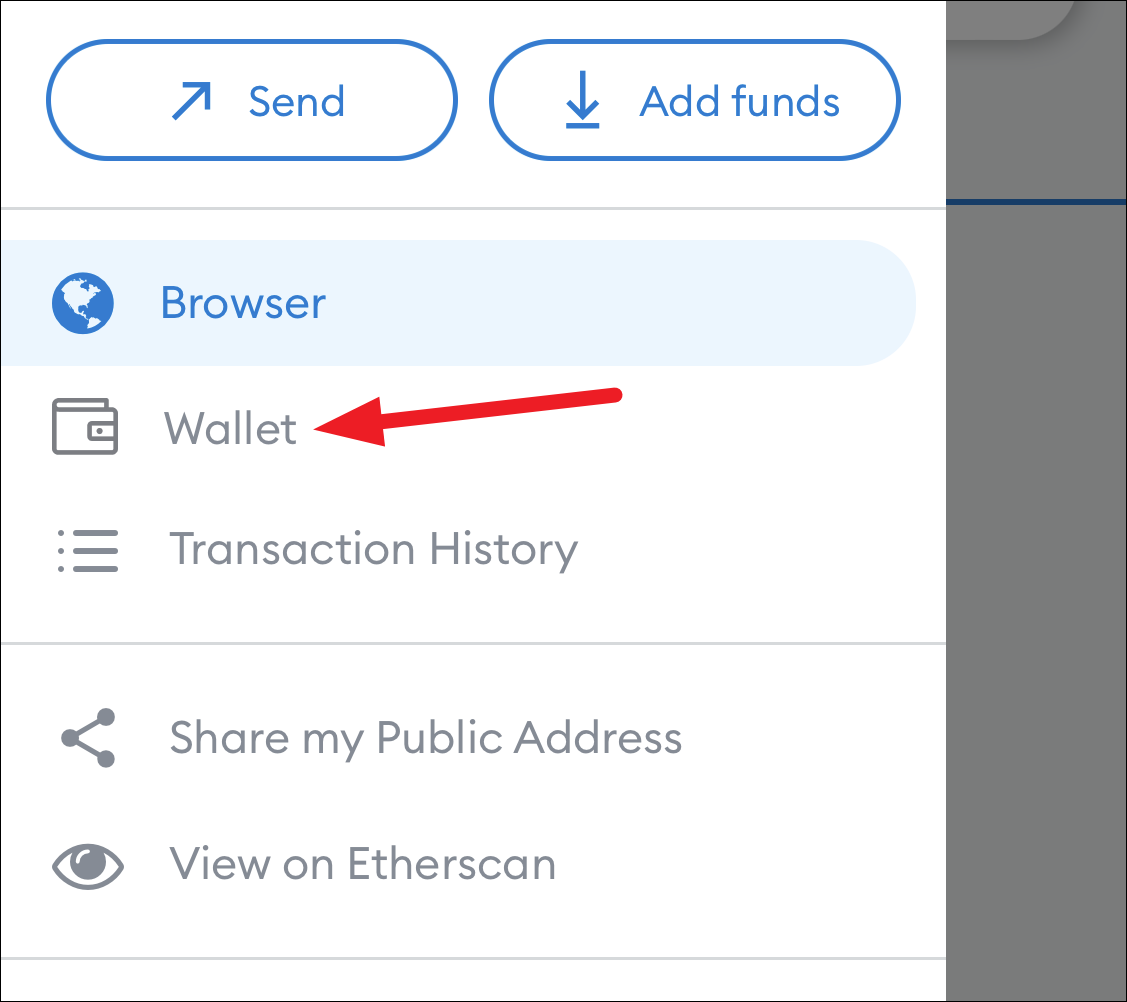 In the wallet, go to the 'NFT' tab.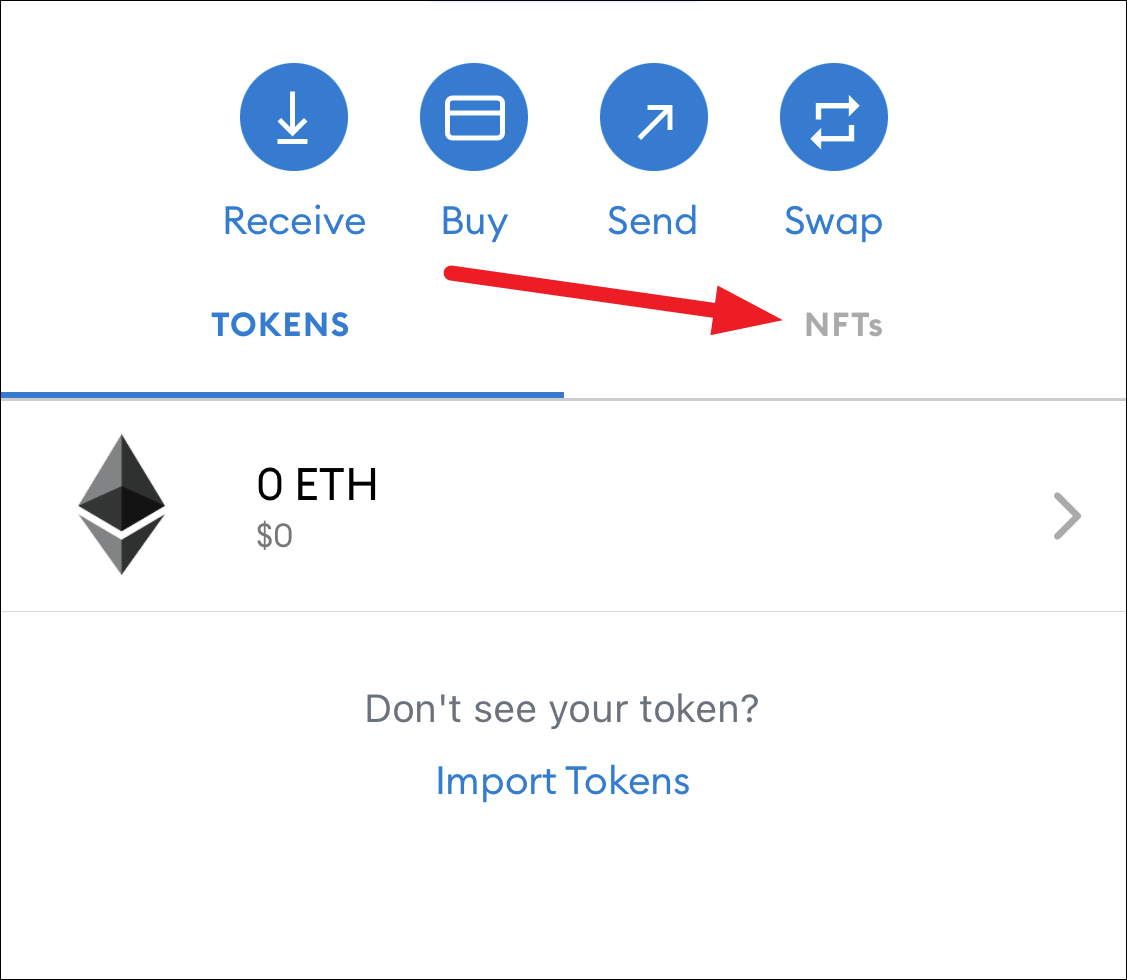 You can view your NFTs here. To add an NFT, scroll down and tap the option for 'Import NFTs'.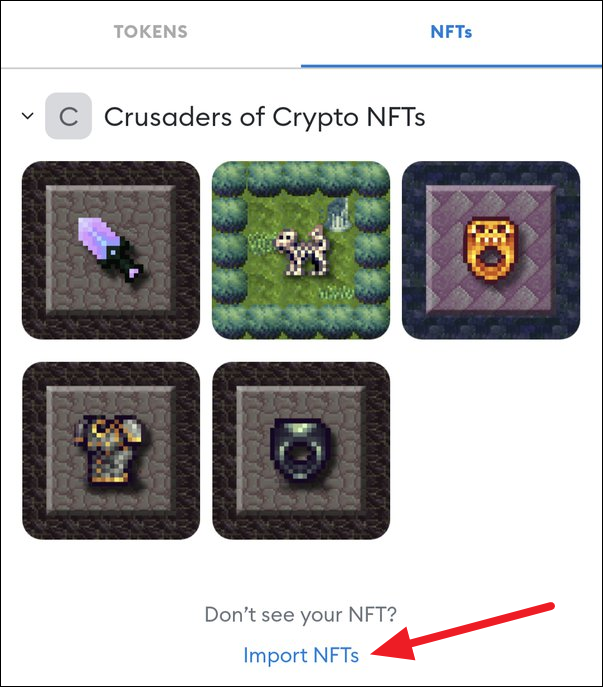 The screen for importing an NFT will open. To import an NFT, you need the address of an NFT along with its ID.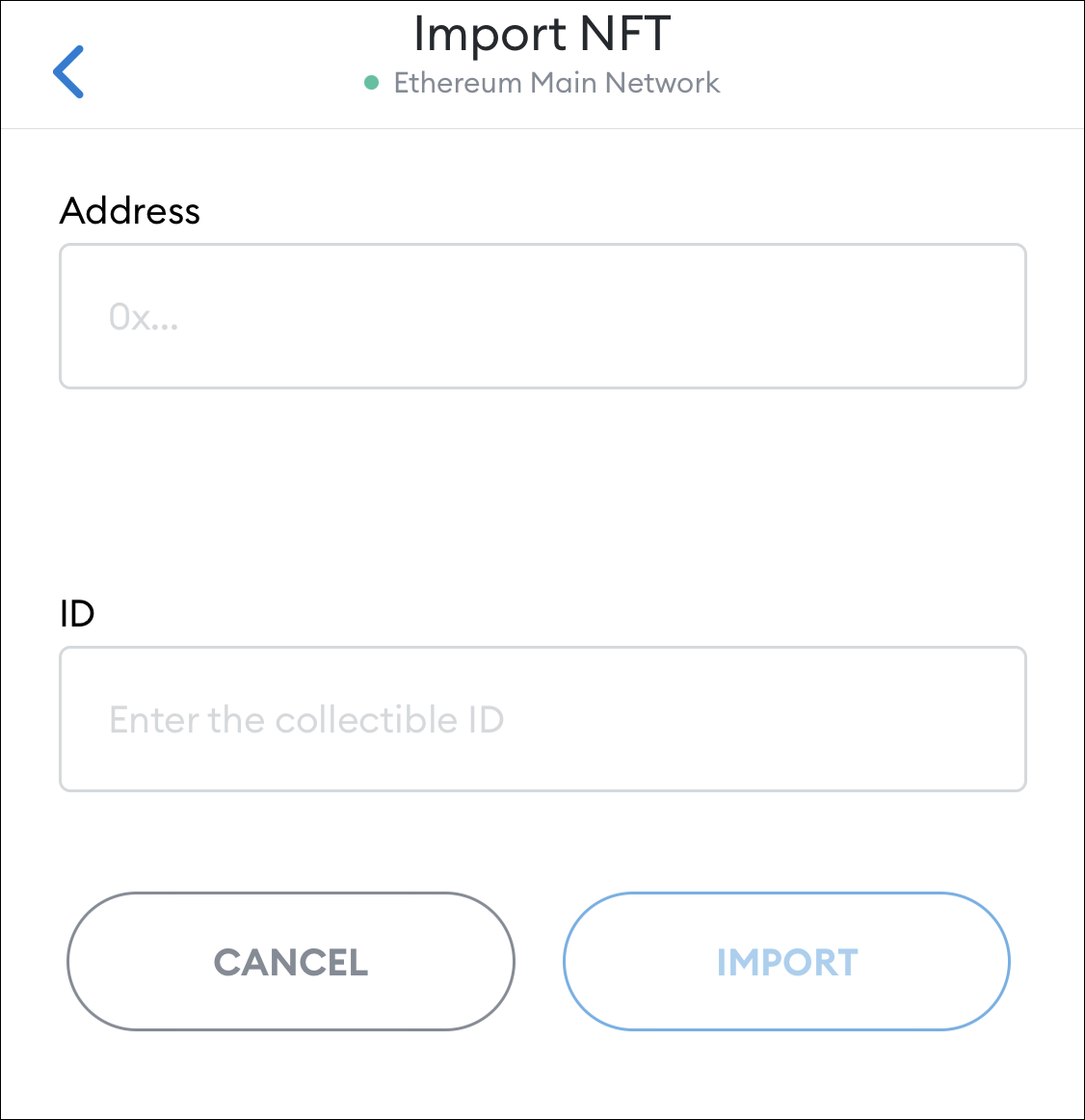 To find the address of an NFT, go to opensea.io. Make sure your wallet is connected to the marketplace. If it isn't, click the wallet icon in the top-right corner to connect it.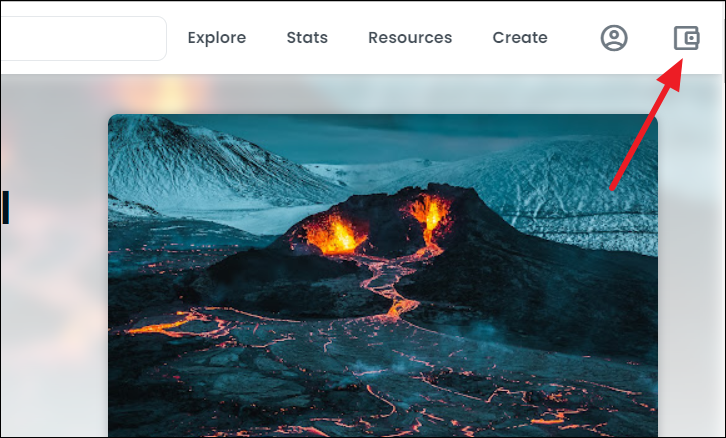 Then, go to your profile by clicking the 'Profile' icon in the top-right corner to view all your NFTs.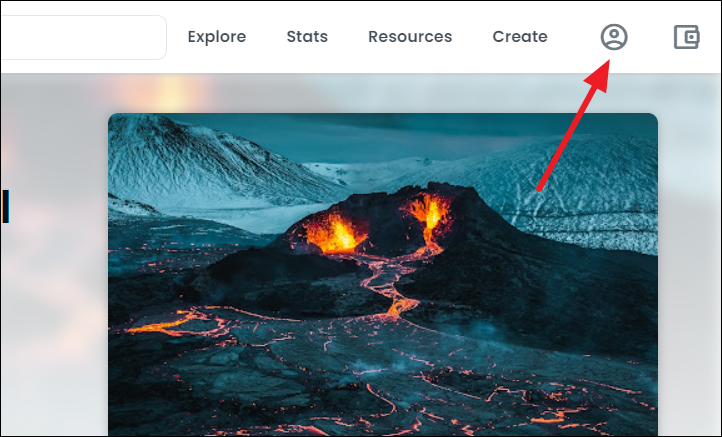 Tip: You can always use OpenSea to view all your NFTs at any time from your browser.
Click the NFT you want to add to your wallet. The listing page for the NFT will open. Scroll down and click the option for 'Details'.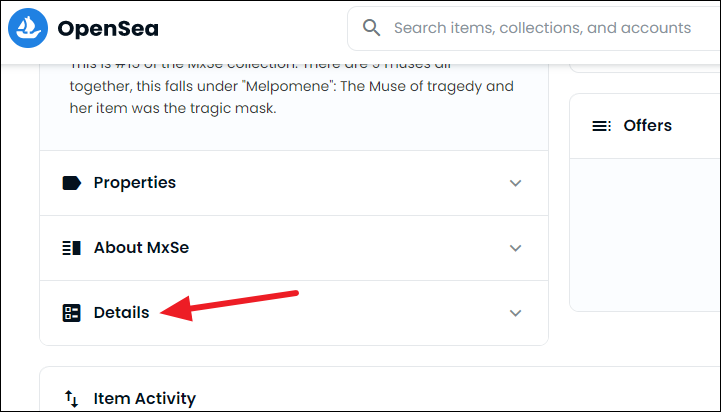 The option will expand. Click the 'blue hyperlinked value' next to 'Contract Address'.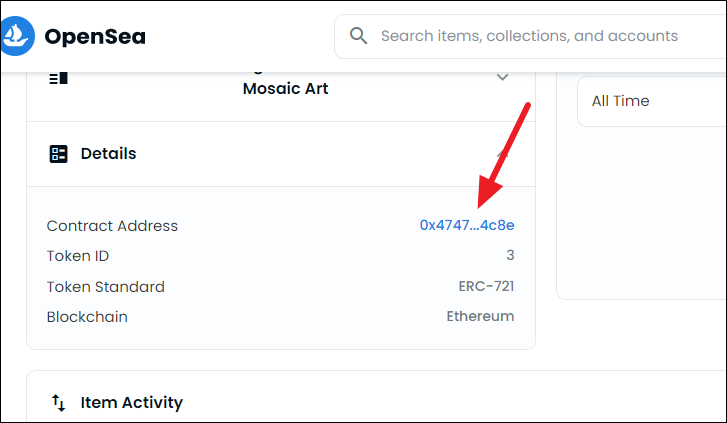 It'll open the contract's address on Etherscan. Towards the top-left corner of the page, you'll find the option for 'Contract' with a long string of letters and numbers next to it. This is the address of the smart contract that created the NFT. Click the 'Copy' button next to it.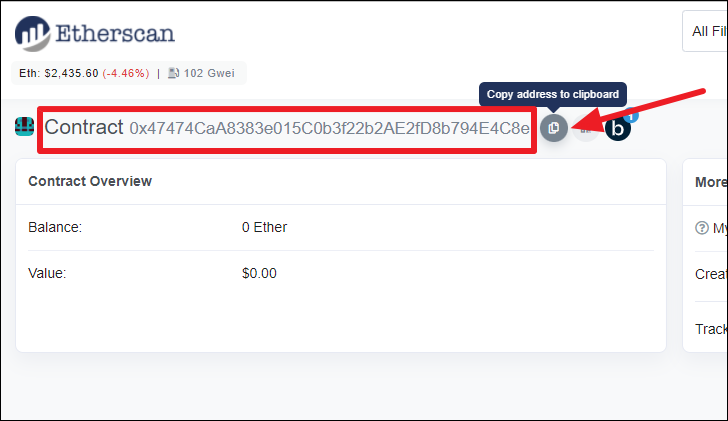 Then, paste the address in the 'Address' textbox in your mobile app in the Import NFT screen.
Now, you need the ID for the NFT. Since all NFTs are unique and no two are alike, each collectible has a unique identifier number, i.e., ID. Go back to the Details section on the NFT's listing page on OpenSea. There you'll find the 'Token ID'; enter this number in the ID textbox in the mobile app.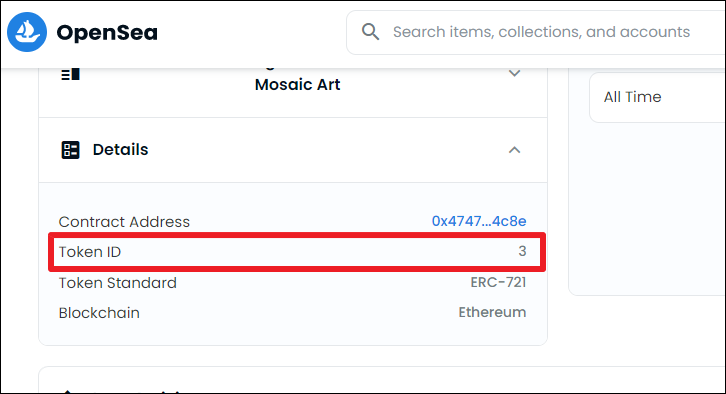 Finally, tap the 'Import' button and your NFT will appear in your wallet.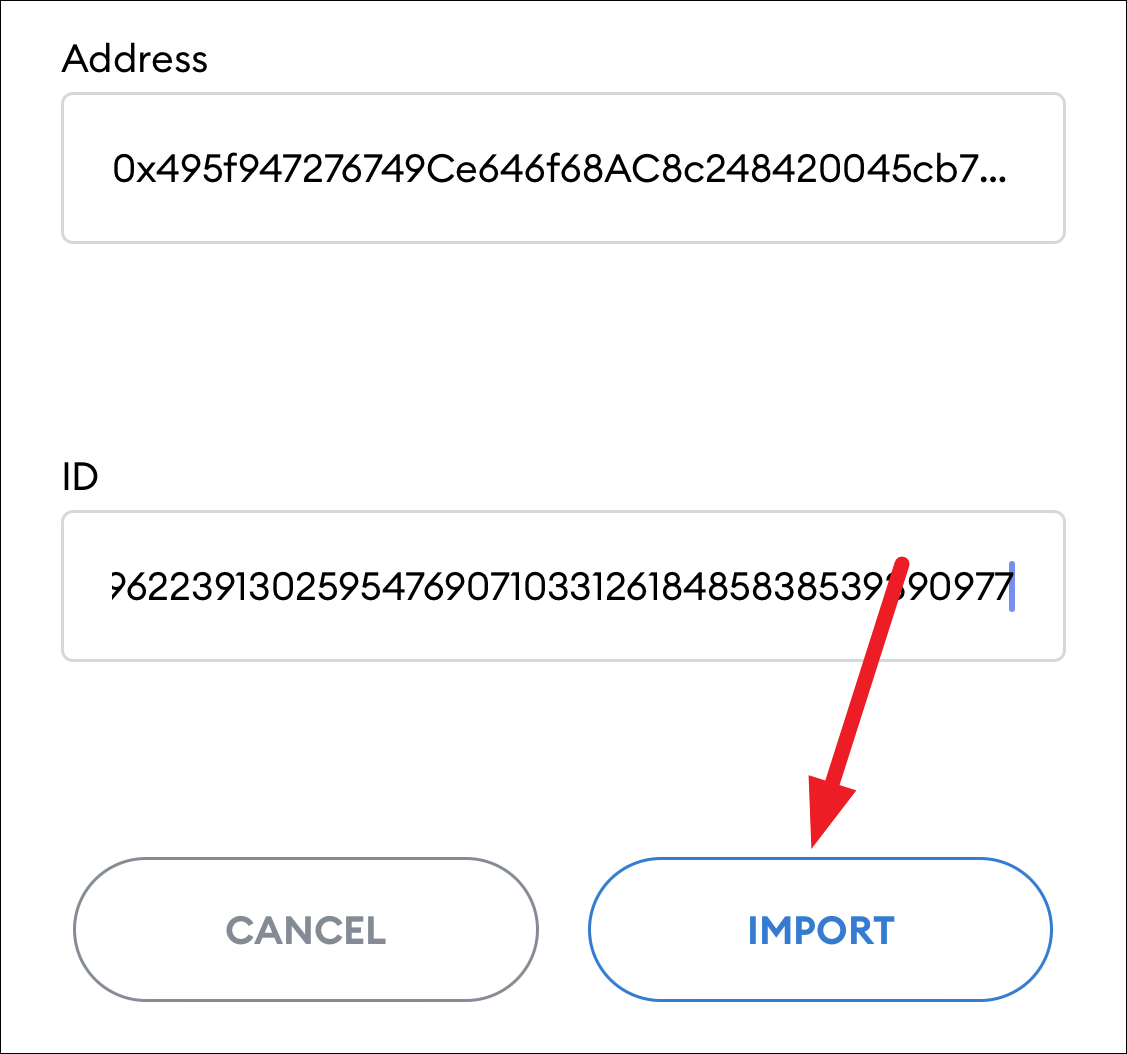 Adding NFT from the Browser Extension
Although you cannot view the NFTs in the browser extension as there is no UI, you can still add it as a custom token.
Click the extension icon on your browser to expand the extension menu. You'll see, that, unlike the mobile wallet, there is no tab for NFTs here. The only options are 'Assets' and 'Activity'. We'll stay on the assets tab.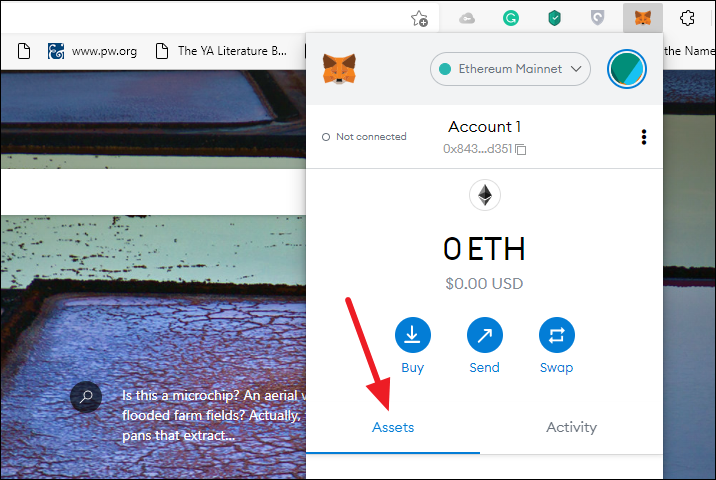 Click the 'Import tokens' option from the bottom of the screen.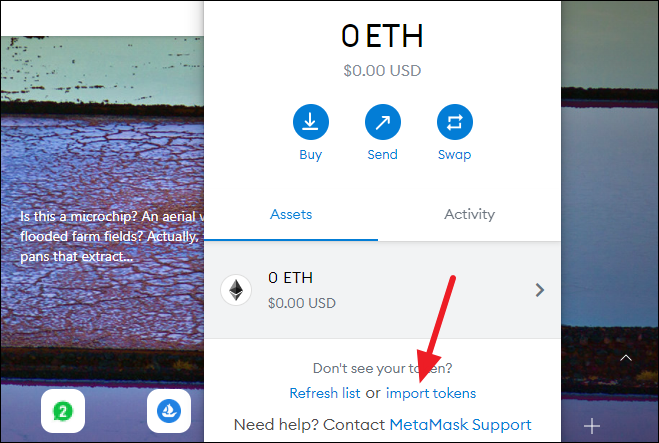 Then, switch to the 'Custom Token' option.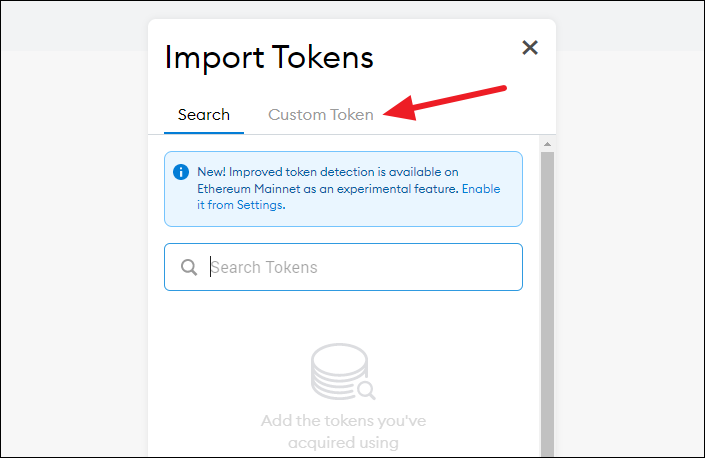 From OpenSea, go to the 'Details' section of the NFT and click the hyperlink next to 'Contract'.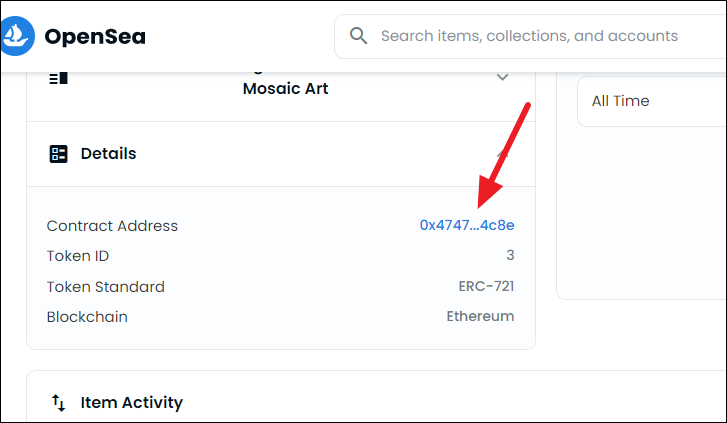 The link will take you to Etherscan. Copy the smart contract address of the NFT from Etherscan.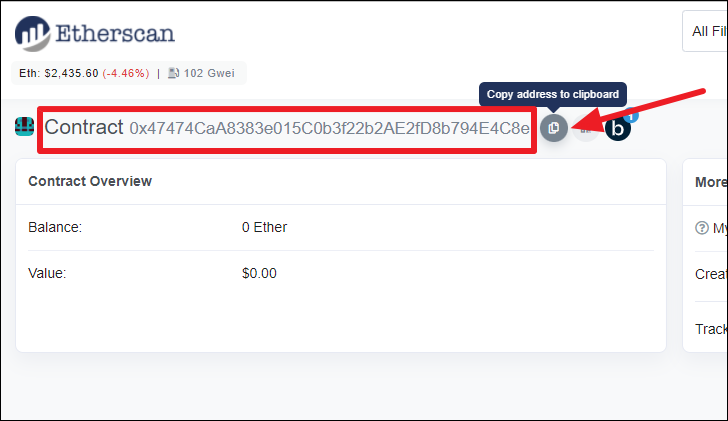 Then, paste it in the 'Token Contract Address' textbox in the extension.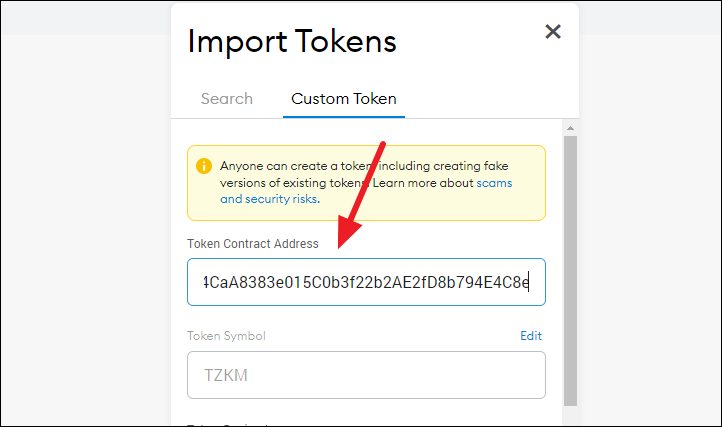 As soon as you enter the contract address, MetaMask will pick the 'Token Symbol' and fill the field on its own.
The only remaining option now is for 'Token Decimal'. When adding an NFT, add '0' (zero) in this field. Then, click the Add Custom Token' or 'Next' button.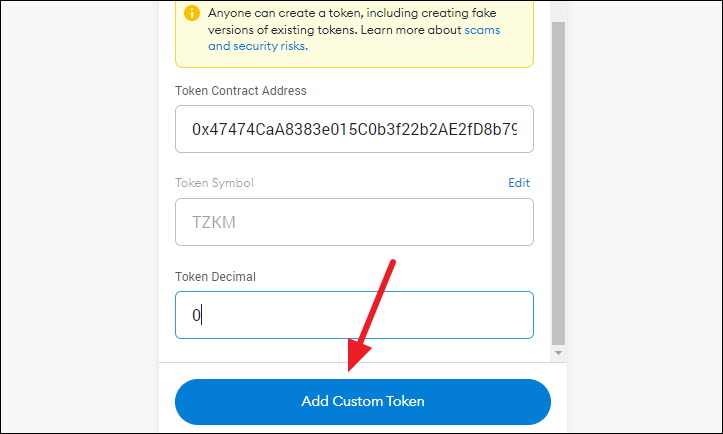 You'll be able to see how your NFT token will be added to the wallet. If you're satisfied with it, go ahead and click the 'Import' button.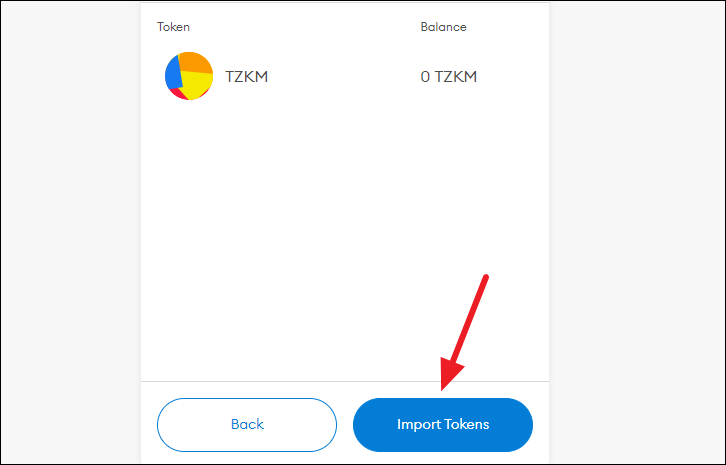 But if you even have the slightest of doubts, it's better to use the mobile app to add the NFT.
Trouble with Some NFTs
It's possible that after you add some of your NFTs, you might get an error in MetaMask. The error might say something like, "We had trouble loading your token balances."
If that happens, there's no need to panic. If you go to the details section for the NFT in question on OpenSea, you'll find that the token standard for it is 'ERC-1155'.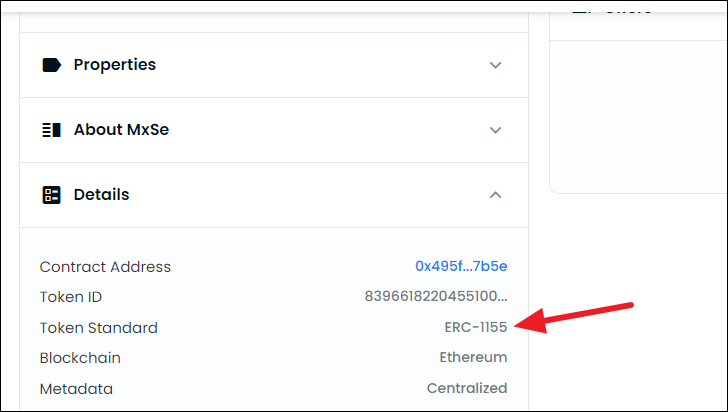 MetaMask does support storing of ERC-1155 tokens currently. But there are no interaction or management capabilities. Essentially, you cannot see the NFT in the extension or the mobile app, nor can you send them to anyone. Nonetheless, your wallet is securely holding it.
If you want to view it or even send it to someone as a gift, you can do it from OpenSea.
What to do if an Unexpected NFT appears in your wallet?
Sometimes, your wallet can have NFTs that you didn't buy, swap, or receive from someone knowingly. These just seem to appear out of thin air. Some of these can be legitimate as airdropping has been around in blockchain for a long time. Airdropping – the act of gifting tokens to Ethereum wallet addresses – is often used to generate interest in a project.
But the practice is also related to a phishing scam in the community. So, if you ever receive a random NFT in your wallet, you need to exercise caution. Research the token or project to make sure it's legit. Don't scramble to sell or transfer it just because you received it for free.
It's the most common setup for an airdrop scam – you try to swap the token you received in your wallet for free. But when you try to swap it, it reroutes you to some website instead. The website tries to get personal information from you. In some cases, it even asks for your secret recovery phrase. Some people end up sharing their secret recovery phrase and lose all access to the tokens in their wallets.
You should never, ever share your secret recovery phrase with anyone. Not even MetaMask would ever ask for your secret recovery phrase. Once someone has your secret recovery phrase, they don't need anything else to access your wallet. And once someone has access to your wallet, they can cash out or transfer all your tokens before you even realize what has happened.
If you do end up with scam tokens in your wallet, better just leave them there. It is often when you try to take any action that ends up hurting you.
Other than the phishing scam, you should generally be aware of airdropped NFTs. They are also used to generate interest in a non-meritorious project. This practice is also known as rugpull in the community, which is often regarded as the equivalent of a traditional Ponzi scheme.
---
A wallet lets you manage your NFTs easily. But if you can't find your NFT in the wallet, managing the token becomes out of the question. Fortunately, MetaMask makes it easy to add the tokens you can't see in the wallet. That's not to say that the wallet still doesn't have a long way to go. There are a lot of features the wallet needs to add when it comes to supporting NFTs. But it's still easier to work than most wallets out there, which is why it's so popular in the community.