How to Add your Gmail Account to Outlook Online
Easily add your Gmail account to Outlook online for a seamless experience using these simple instructions.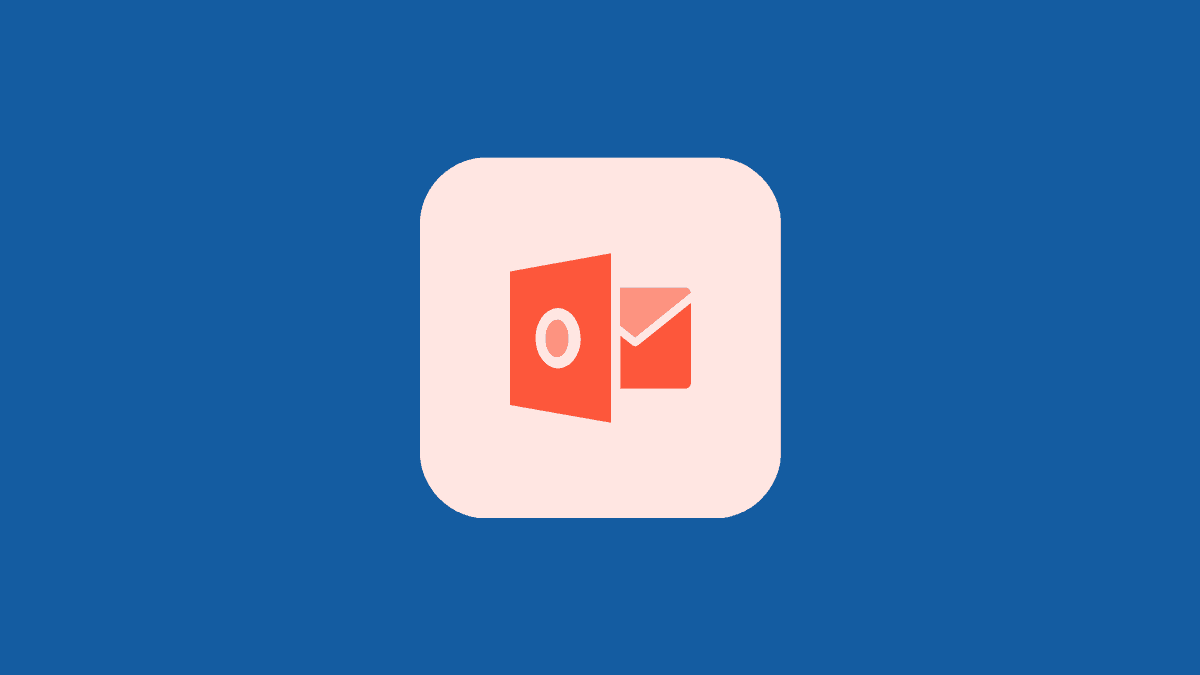 Outlook is an information manager service by Microsoft that has been the first choice of professionals. Outlook has, both a web version and an app for PC, which makes it easier for users to access it.
Apart from ease of accessibility, Outlook offers a horde of features that draws users towards it. You can easily manage your mails using Outlook, add events to the calendar and set reminders for meetings and appointments, prioritize tasks, and use the search feature to locate emails, documents, and people. With all these impressive and user-friendly features integrated into a single program, Outlook was bound to be a hit amongst users.
If you are new to Outlook and want to add your Gmail account to it, this article is meant for you. The process is simple and straightforward and wouldn't require much effort on your part.
Adding Gmail Account to Outlook for Web
Go to outlook.live.com and log in with your Microsoft account. Then, from the options on the toolbar, click on the 'Settings' gear icon near the top-right corner.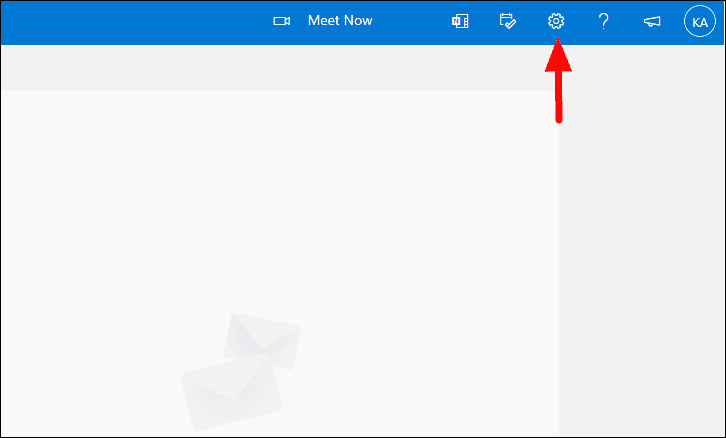 A sliding panel will open on the right side of the screen. Select/click on the 'View all Outlook settings' option at the bottom of the Settings panel.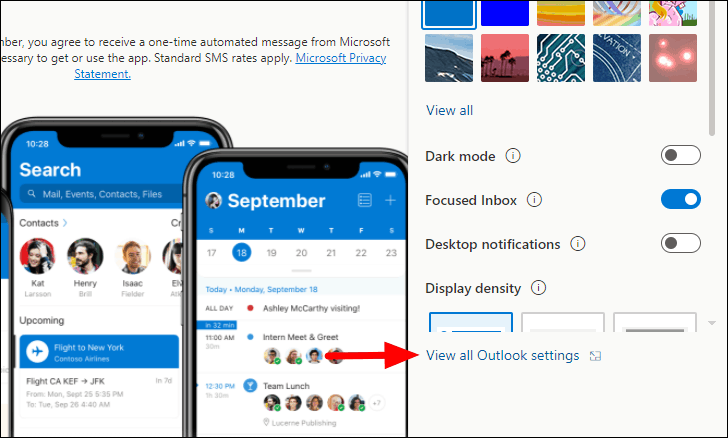 In Outlook settings screen, the 'Mail' tab will open by default. Click on the 'Sync email' option from the options under the Mail menu to proceed further.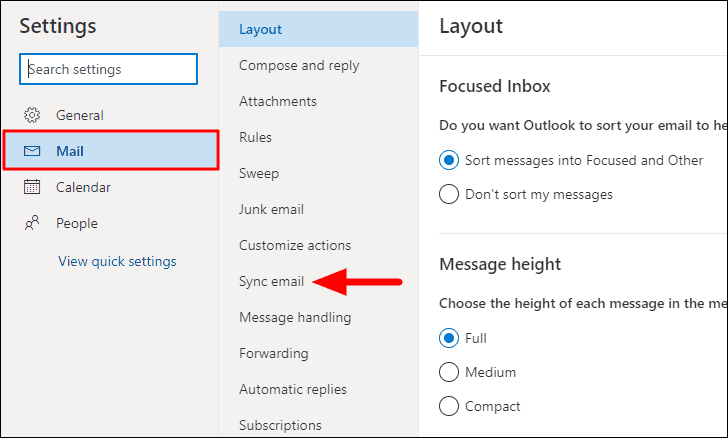 In the 'Sync email' setting, you will see two options, either to add a 'Gmail' account or 'Other email accounts'. Since we are focussed on Gmail, select 'Gmail' from the list.
The first section is to enter a display name for your account, that will be visible to others. Next, you have to select whether you want to just send mails using Outlook or import your emails from Gmail as well. The first option is selected by default. The last section is to make a selection between creating a new folder for Gmail or using the existing folders.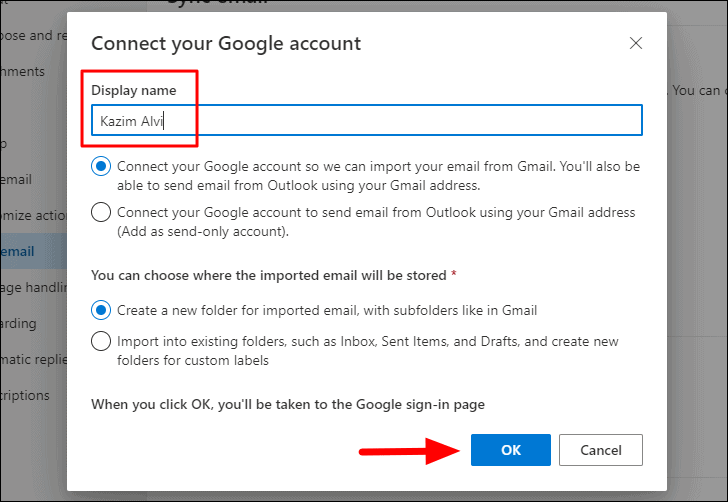 The Google sign-in page will now open. If you're signed in with multiple Google accounts in the browser, you can click and select the Gmail account you wish to sync with Outlook. You'll also have the option to 'Use another account' if you aren't already signed-in with the Google account you wish to sync.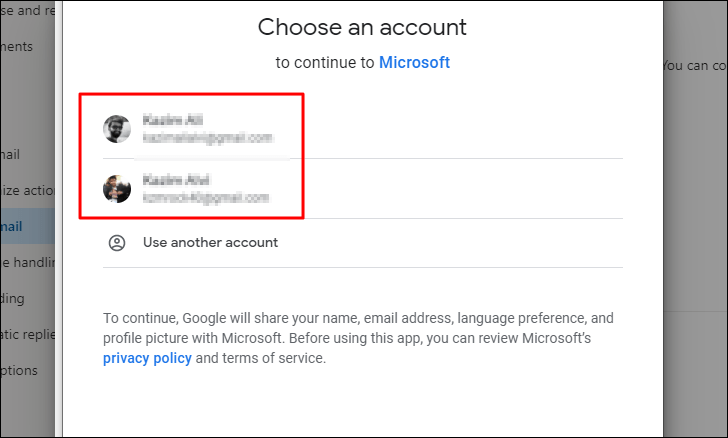 The next page will show all the permissions Microsoft gets when you add Gmail to Outlook. Also, go through the privacy policy before proceeding. Once you are done reading the permissions, controls granted, and privacy policy, click on 'Allow' at the bottom.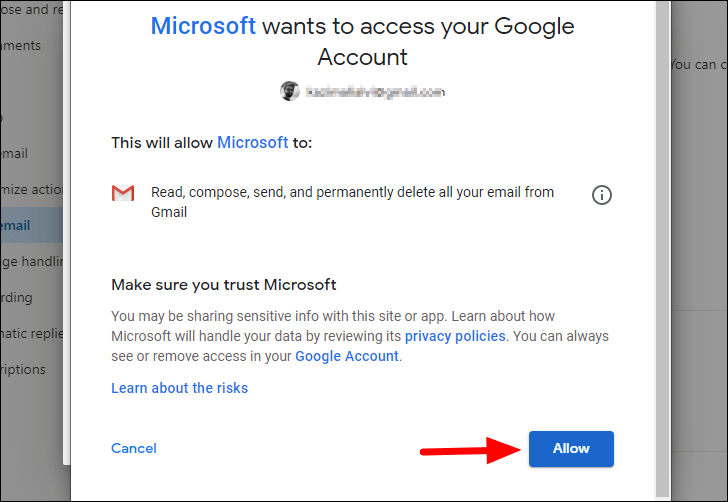 Your Gmail account has now been added to Outlook. However, the settings window is still open, click on the 'Close' icon at the top to close it.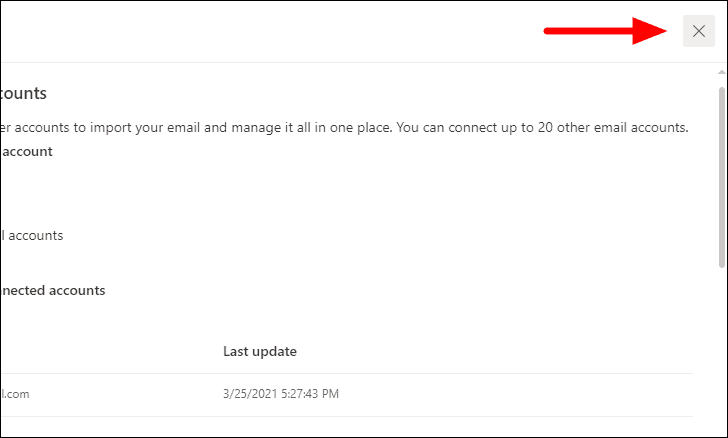 With the settings that we selected while adding the Gmail account, scroll down the list of options at the left to find the new folder added to your Outlook. Now, you can check all your mails on your Gmail account and even compose directly from Outlook web app.