Have you ever synced your contacts to Google? If not, you should definitely give it a try since all your contacts from different devices are stored together and can be accessed anytime from the cloud. Also, if you are using Google Contacts, switching phones won't be a mess anymore, as you can get the contacts transferred really quick.
What most users tend to ignore is the importance of backing up Google Contacts. Although, Google has some of the best safety and privacy mechanisms in place, your Google account might still get hacked, and you could lose your data or access to your account altogether.
Google Contacts offers the option to create a backup, both in CSV format and vCard format (compatible with iOS devices). So, if you ever switch between devices, you can import contacts from the backup straight away even without internet access. Also, you can create a backup for selected contacts or all from Google Contacts.
Back Up Selected Contacts from Google Contacts
Creating a backup for your Google Contacts is relatively simpler than other similar platforms, one of the many reasons users prefer Google.
To create a backup, open contacts.google.com to access the contacts that you have already synced.
When you open Google Contacts, the list of contacts will be displayed on the screen. Move the cursor to the part where the initials are mentioned and tick the checkbox that appears to select a contact. Similarly, select all the contacts that you want to back up.
After you have selected the relevant contacts, click on 'Export' from the list of options at the left.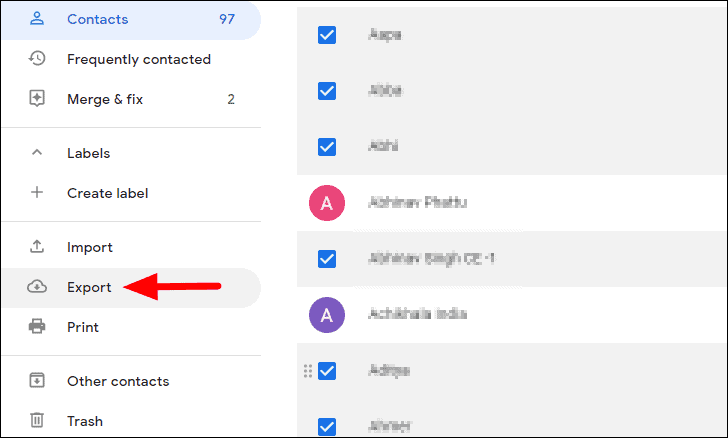 The 'Export contacts' box will open where you will find that 'Selected contacts' and 'Google CSV' are selected by default. A CSV file contains data in tabular format and can be easily viewed in Microsoft Excel or Google Sheet. As discussed earlier, you can also create a backup for iOS devices by selecting the 'vCard' option. Once you are done with the selections, click on 'Export' at the bottom of the box.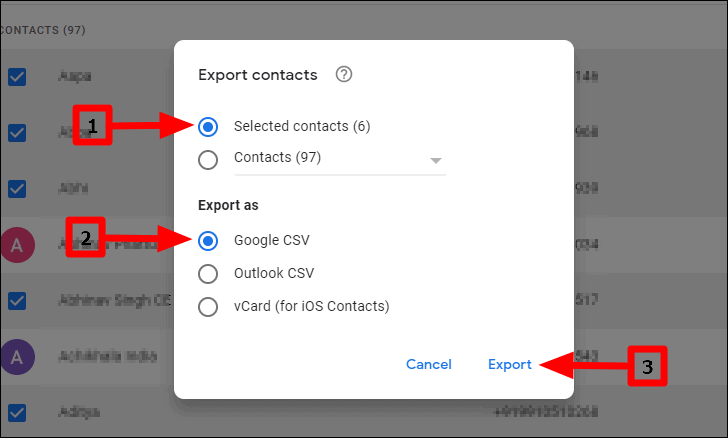 The backup CSV file is now downloaded to your PC and you can access it from the downloads bar at the bottom, right away. You can also access it from the 'Downloads' folder in your computer.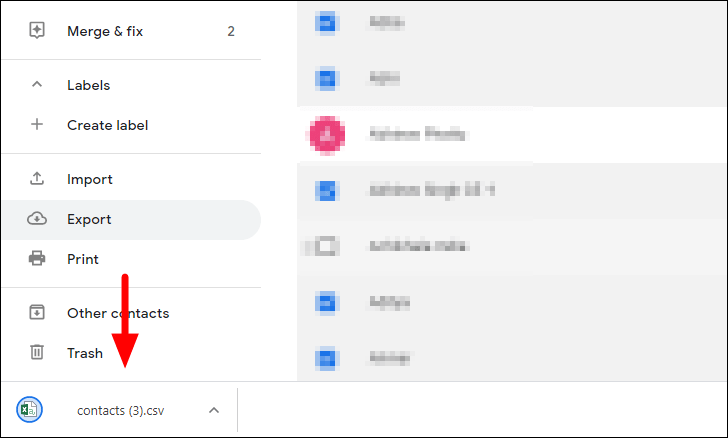 Back Up All Contacts from Google Contacts
This process is similar to the one we discussed earlier; however, we wouldn't be selecting any specific contacts but create a backup of all of them.
Open Google Contacts and click on the 'Export' icon at the left to open the 'Export contacts' box.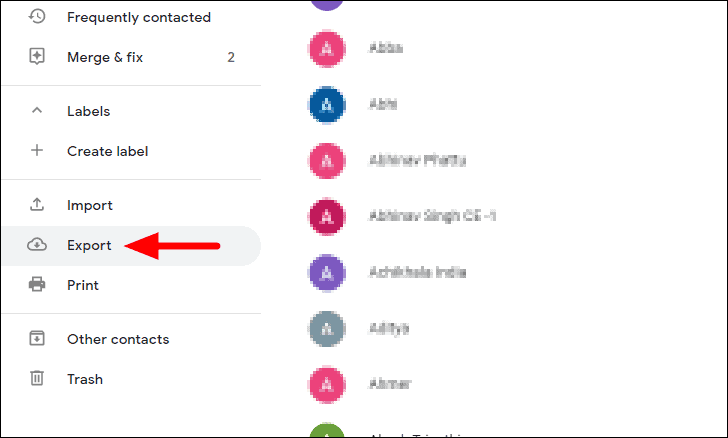 You will find that the 'Contacts' checkbox is ticked by default. Next, select the format for the export file and finally click on 'Export'.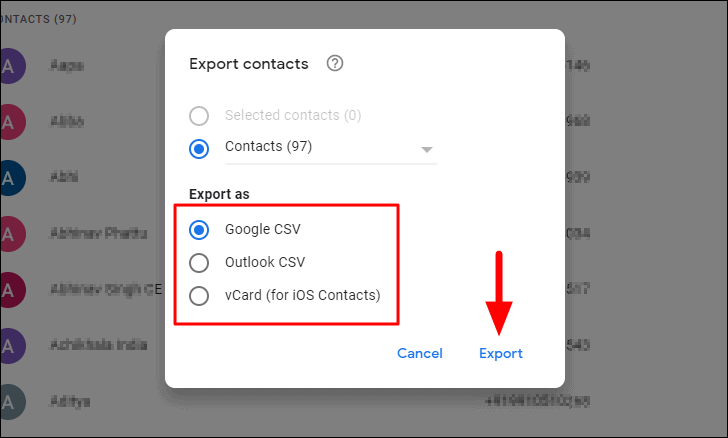 ---
These backup files come in handy in case you lose your data or access to your account. Also, with the CSV format, you can view all the contact details in an excel sheet. Once you are done backing up Google Contacts, just sit back and relax without brooding over losing them.