If you're here, you really need this one bothering bug out of your Instagram. First off, it's super easy. Secondly, blocking someone on Instagram is not really a wise option if this is a temporary/impulsive decision – because you would have to ask their permission to be friends on Insta again. So, blocking someone on Instagram should be a solid 'Never Again', unless the other person knows you're just playing.
There are three ways to get rid of someone by blocking them on Instagram. One is via the chat you were on, the other is by searching their name and the last option is a bit of a stretch; its by scrolling through your followers.
Block someone from their Instagram Profile
Search for the person whom you want to block by typing in their name in the 'Search' bar.
On the person's Insta profile, look to the extreme right corner. You will see a three-dotted icon, tap it.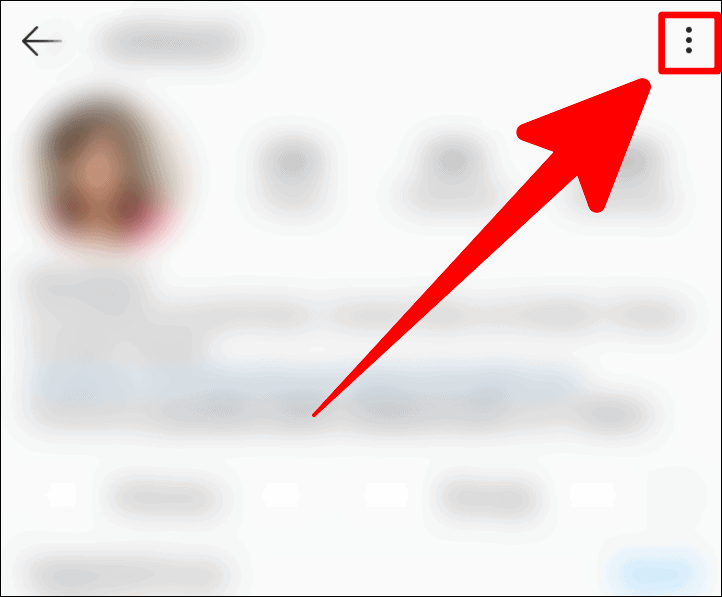 A popup menu would appear at the center of the screen. Tap on the 'Block' option in this menu.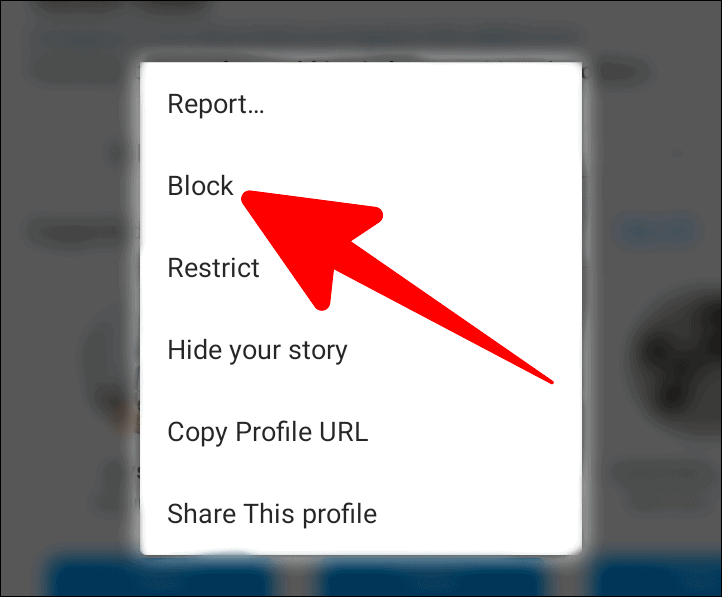 You'd receive a prompt to think twice before blocking this person. Select 'Block' if you've thought enough. If not, tap on 'Cancel'.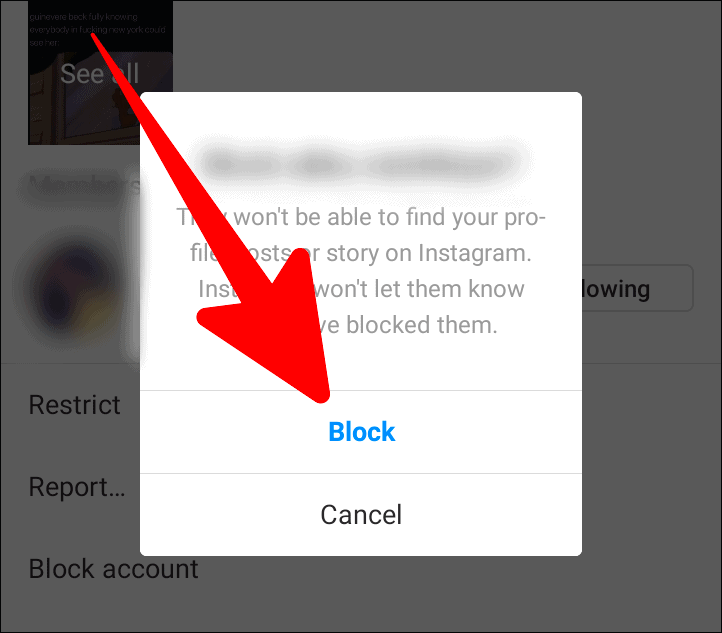 There will be a prompt about unblocking the person in the future. Tap 'OK'.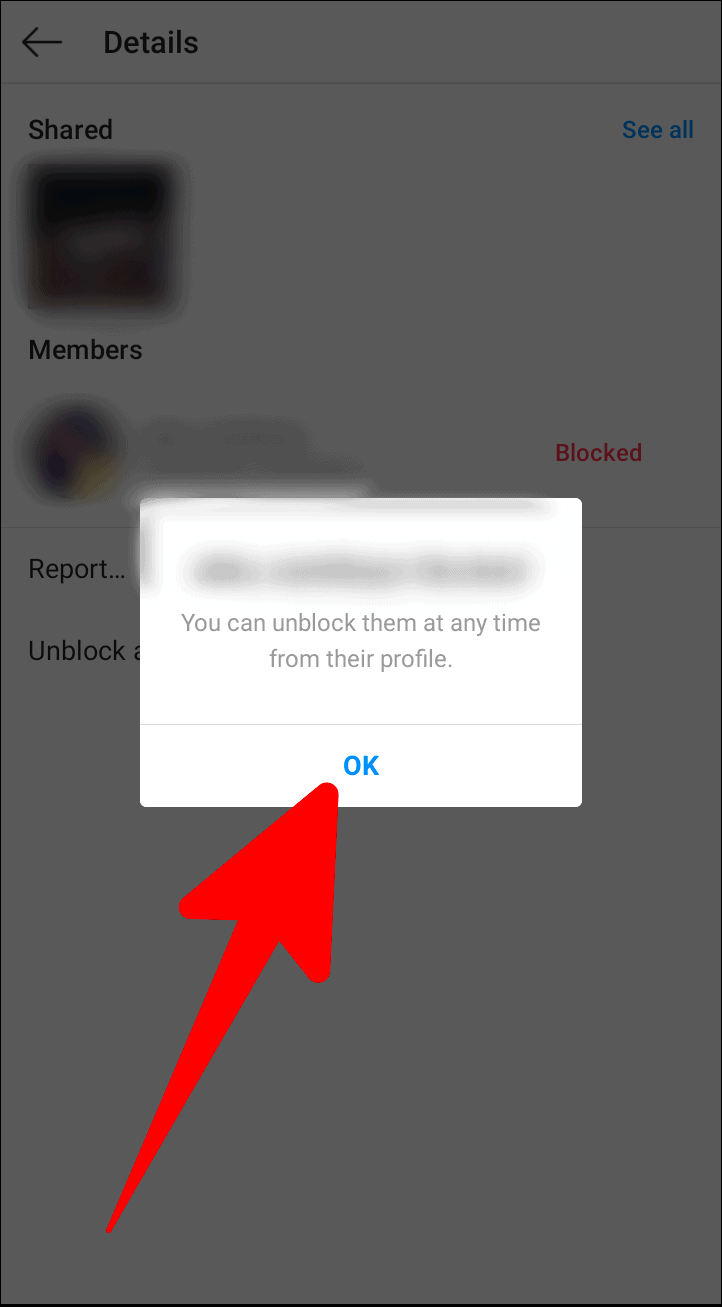 ---
Block Someone From Instagram Chat
You can also block someone on Instagram directly from the Chat. Open the Insta chat of the person you will be blocking and tap on the 'i' icon on the topmost right corner.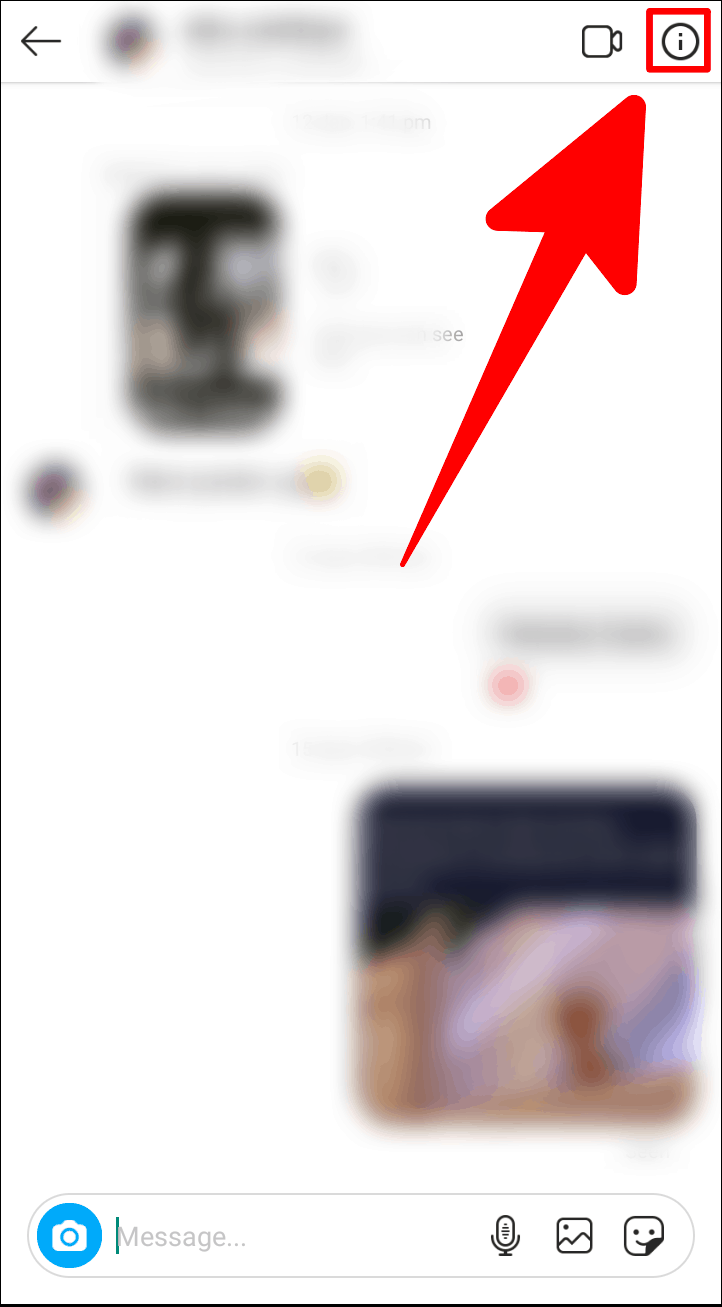 The 'Details' screen would now appear. Look towards the end of the screen and you would find a 'Block account' option. Tap on it.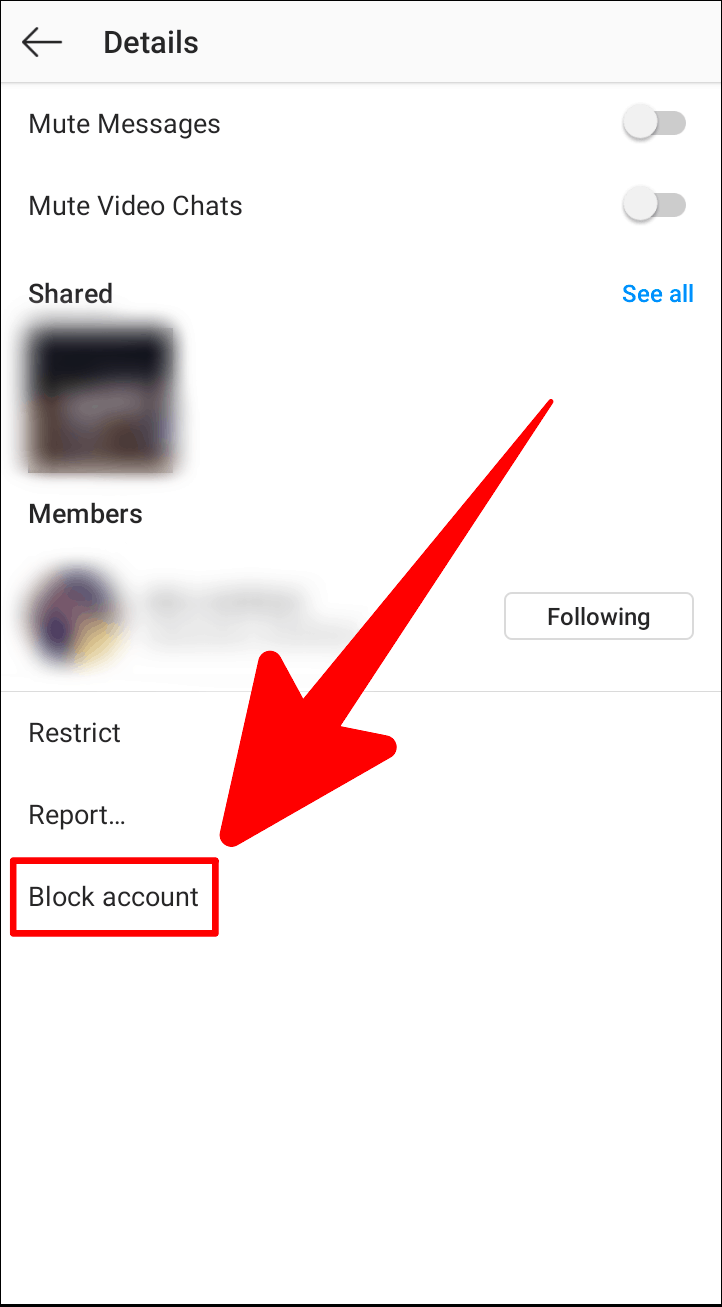 This would be followed by the same chronology as explained in the previous section above.
---
Can't Remember the Insta Profile You Wanted to Block?
If you've forgotten what the person's name is and you need to look for them in your 'Followers' list, open your Insta profile page. Then tap on the 'Followers' option in the same row as your profile picture.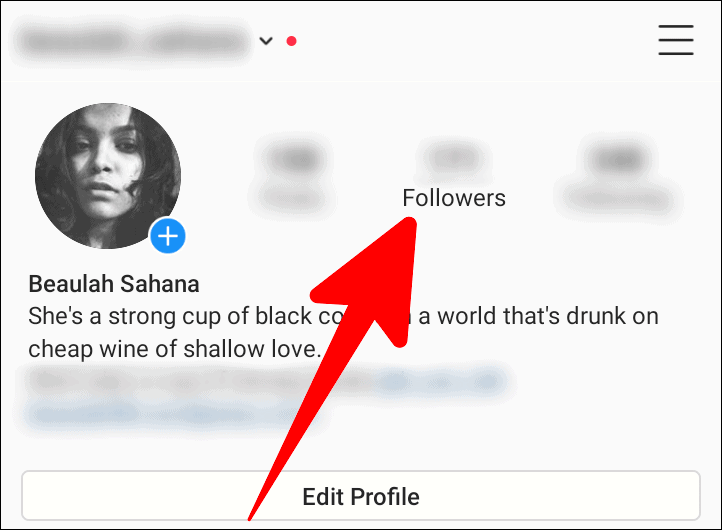 Scroll down to the follower you want to block in your 'Followers' list. Once you open their profile, tap on the three-dotted icon on the extreme right corner. The process after, is the same as the previous section.
---
Unblocking Someone on Instagram
In case you change your mind after blocking someone and want to unblock the blocked, you can go back to their profile and tap on 'Unblock'. But a surprise awaits.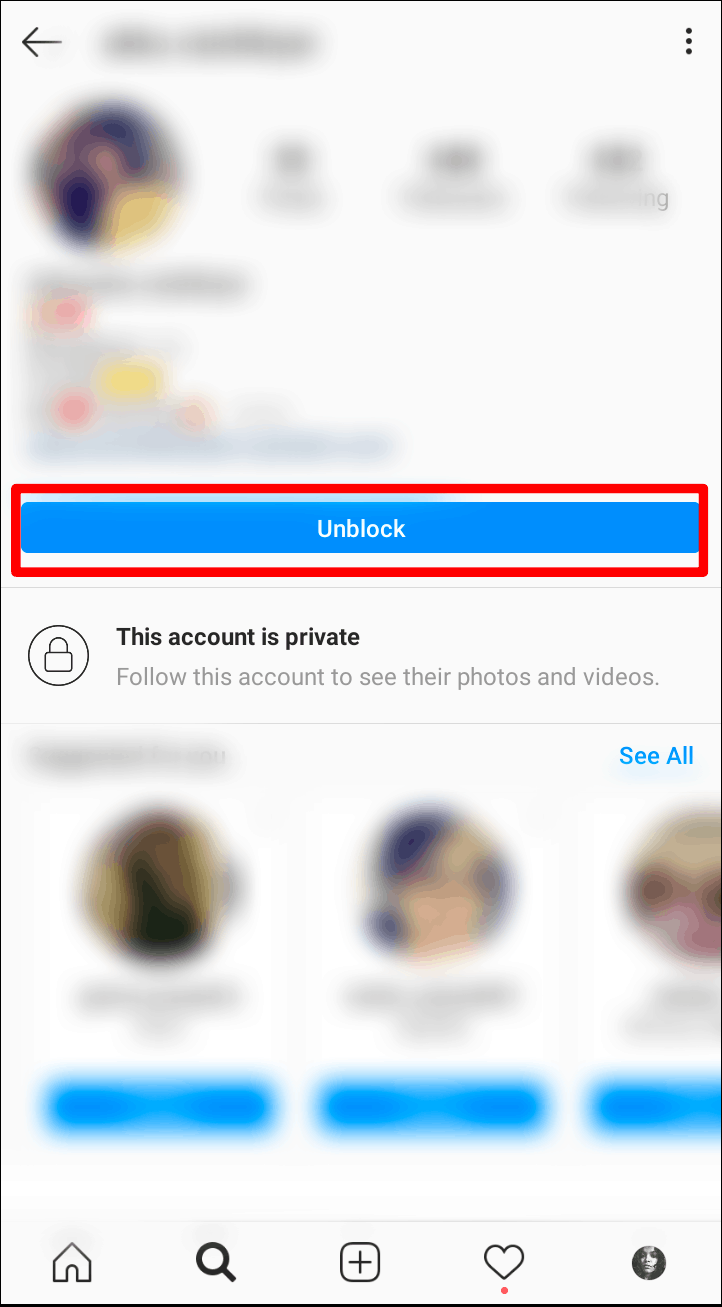 You will also receive a confirmation prompt once you've unblocked the person. Tap on 'OK'.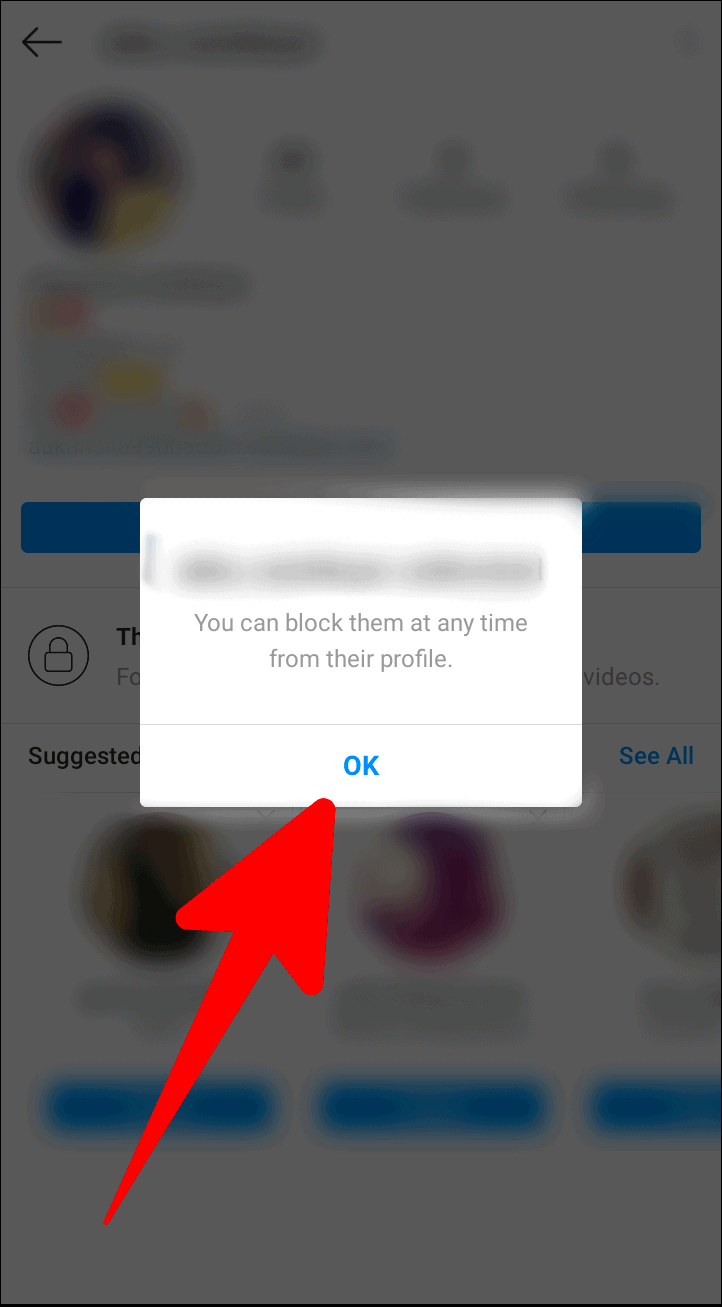 Now that you've blocked and unblocked someone, you would automatically be thrown out of their follower's list. This means, the other person would continue following you after you've unblocked them, but you would have to request them again to follow their Instagram.
This applies only for private accounts, of course.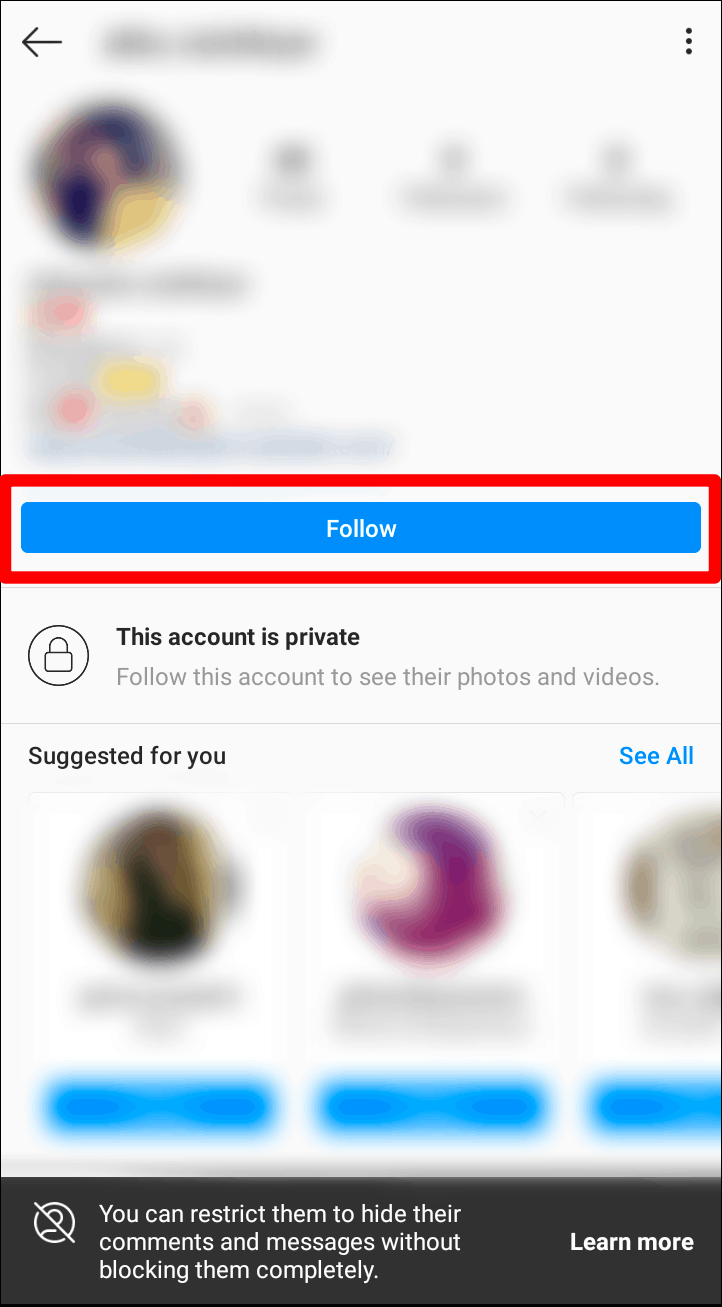 Congratulations! You've fully learned about blocking and unblocking someone from your Insta world.