It is common to have multiple Google accounts, viz. personal and work. It is simple to switch between multiple Google accounts in Chrome. Generally, the first account you sign-in on Chrome becomes the default account for everything in the browser.
You may not want to link your personal activity to your professional account and vice versa. You can set an account of your choice to default with a few clicks and enjoy browsing. This way you can avoid confusion and define the limitations of each account. Let us see how we can do it.
Changing Default Google Account
Before changing the default Google account, we need to know which account is set to default. To know that open mail.google.com in a new tab. Click on the profile picture in the top-right of the window.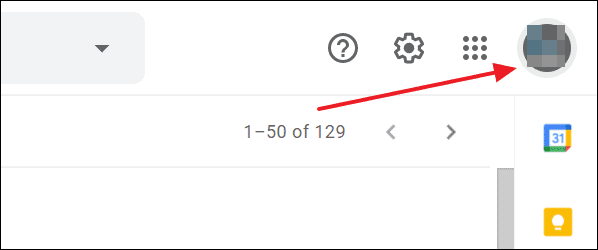 It opens the account details and shows the other accounts signed into the browser. For a default account, you can find "Default" written next to it, as seen in the below image.
You can also find the default account from the toolbar if you can recognize the account by profile picture as Google Chrome adds its default account to the toolbar.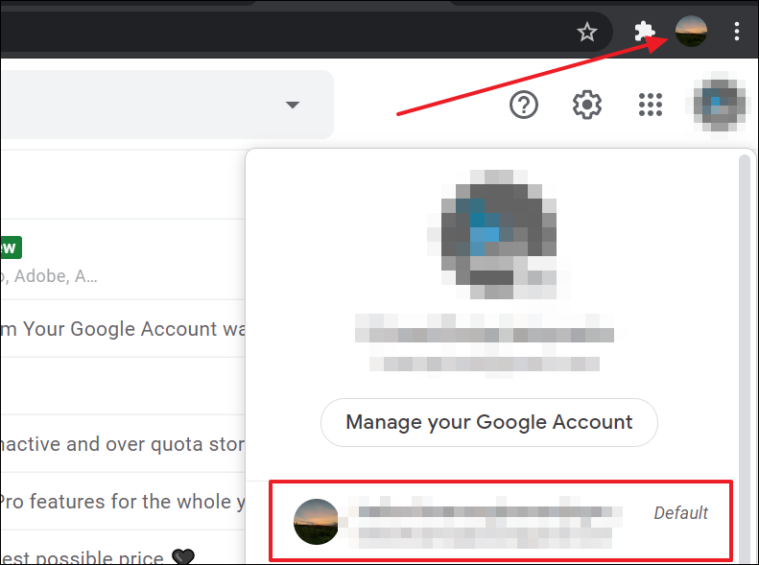 Now that you know the default account and you need to change it, you have to sign-out of all accounts in the browser.
To do that, click on your profile picture in the top-right of the Gmail screen. In the interface that opens you will find an option to sign-out of all accounts. Click on it.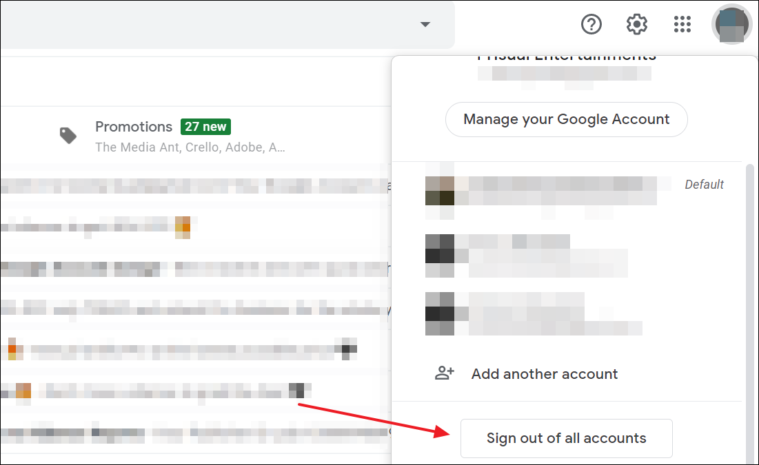 Now, sign-in with the account you want to set to default account and sign-in to other accounts after that. Remember, the first account you sign-in is the default account.