You're on Twitch, streaming, checking out videos, or simply upgrading your channel. You wish to carry on undisturbed. No whispers, no chat streams, no chats on your channel. But there's no DND mode on Twitch. Fortunately, you can change your status and go offline, while being the complete opposite.
A status change or changing your presence on Twitch essentially means manually going offline/online, as and when you please. Twitch automatically shows an offline status when you're not using the platform. But, is there a way to stay offline while you're online and active on Twitch? Yes! Here's how.
Note: The presence status you set on one device will reflect on all your Twitch devices.
Change Presence Status on Twitch Mobile App
The Twitch mobile app provides three presence statuses – online, invisible (offline), and busy. The desktop mode only offers the first two. Since a status change on one device carries onto other Twitch devices, you can choose to be 'Busy' on your phone and continue using the same presence status on the desktop app as well.
To change your presence status from the mobile app, tap the user profile icon in the top left corner of your Twitch screen.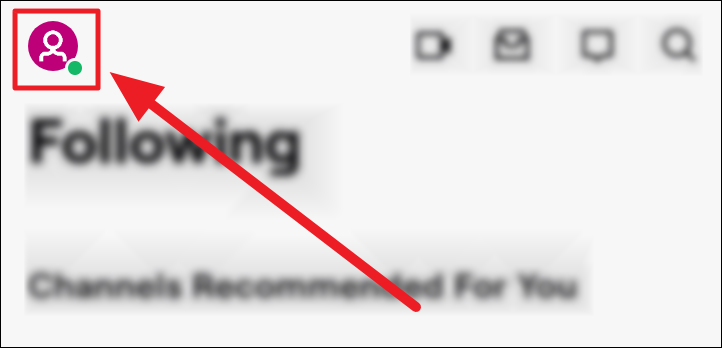 Select the 'Set Presence' option in the menu that opens.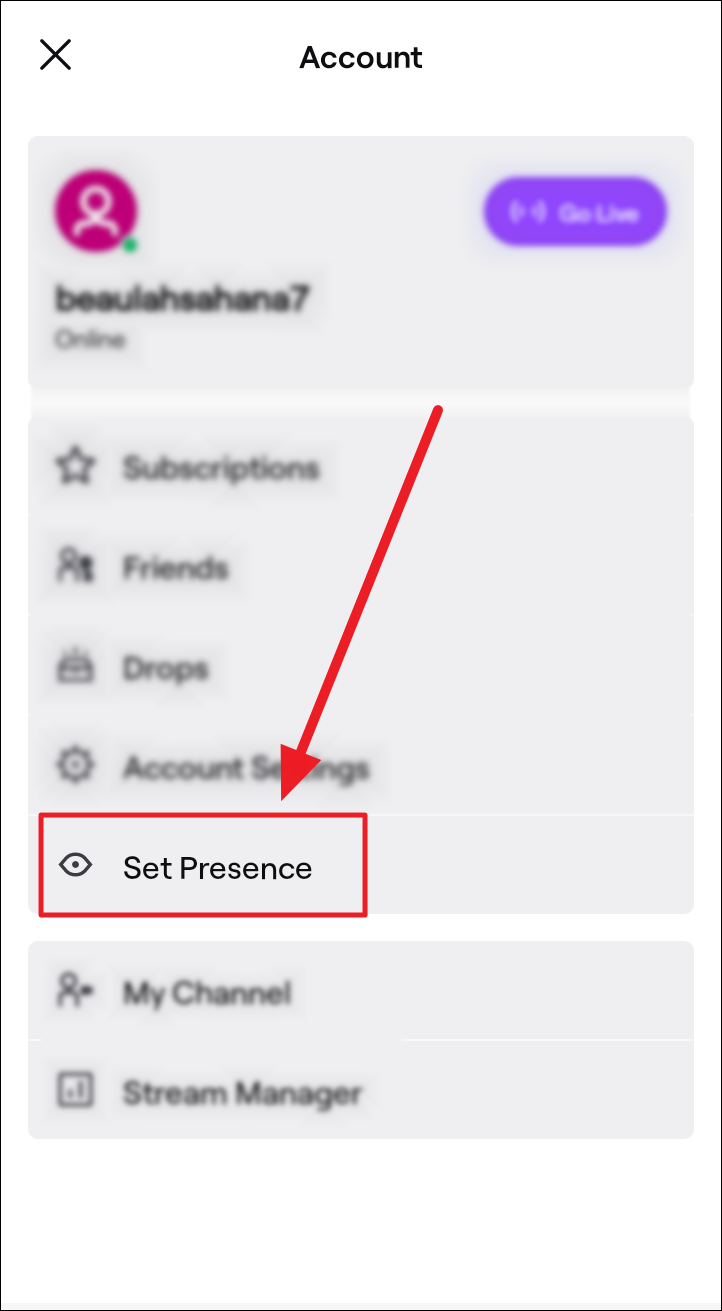 Now, tap to choose your status: Busy, Online, or Invisible. The tick mark next to the option shows you which option is selected.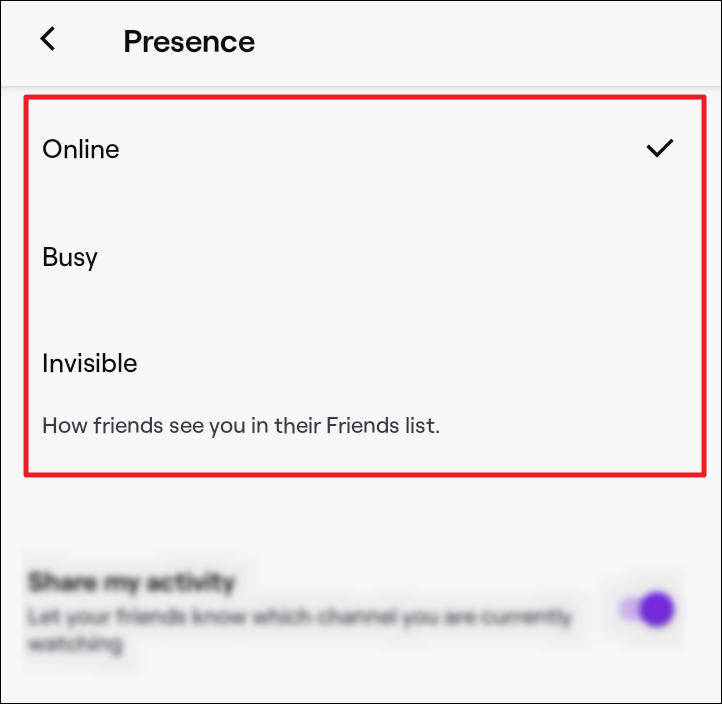 The busy status online marks your username with a red dot denoting 'Busy'. This status will show that you are online and your activity will continue being shared – but with a 'busy' presence.
---
Change Presence Status on Twitch Desktop App
Changing your presence status on your Twitch desktop app is super easy. In fact, it takes a couple of milliseconds to shift from an online status to an offline presence. However, on the desktop app, you only have two modes – online and offline.
Click your user profile button on the top right corner of the screen. A menu will open. Click the toggle next to 'Online' from the menu.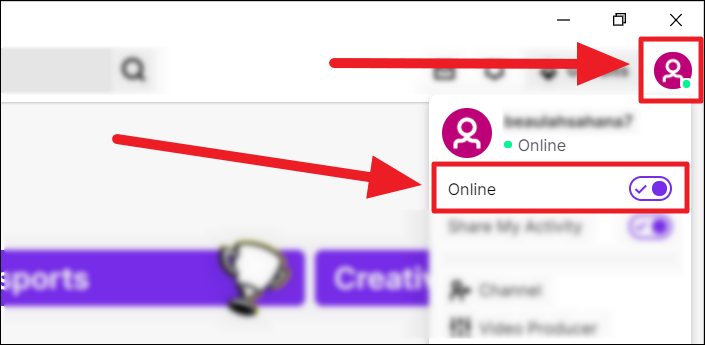 You will now be offline on the desktop app. Invariably the option to share activity disappears and turns off as well. To get back online, simply click the 'Online' toggle again.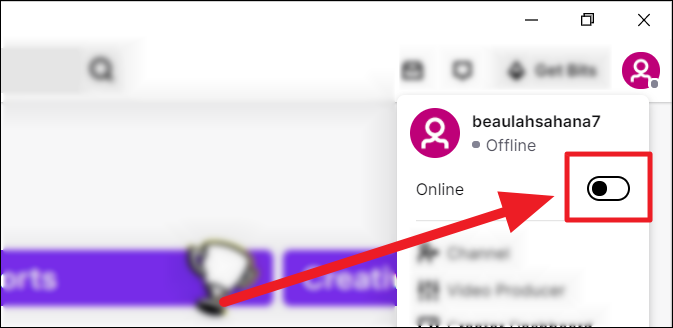 ---
And this is how you can continue staying active and technically online on Twitch, without letting your friends, followers, and peers know about it. We hope you found our guide useful in understanding how to set a manual presence on your Twitch device.