Google Slide, a presentation program launched in 2016, is part of the Google Docs Editor suite. You can create professional presentations on Google Slides and access them with your Google account.
Although Google Slides launched much recently compared to other similar programs, it has gained a lot of popularity owing to the amazing features and a simple interface.
One of the factors most users consider is the display size when giving a presentation. With a wide variety of display sizes available in the market, a single slide size will not help in the long run.
Google Slides offer users the option to change the slide size. You can modify the slide size as per the display dimensions.
Changing Slide Size in Google Slides
To change the slide size, click on 'File' in the menu bar at the top.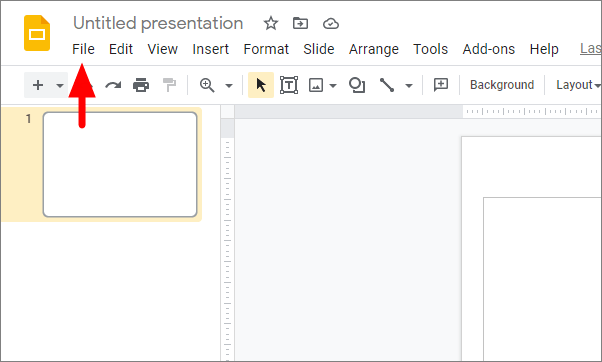 Scroll down and select 'Page setup' from the File menu.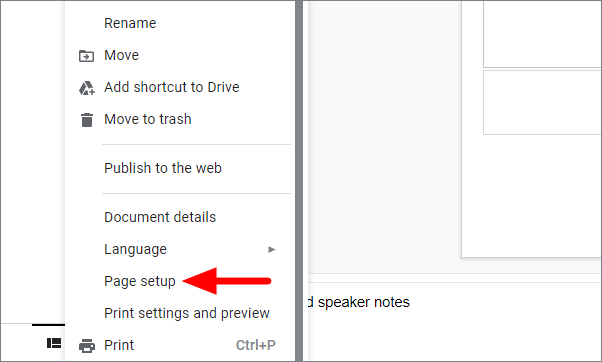 Click on the box which displays the current aspect ratio, i.e., 16:9 in Page setup.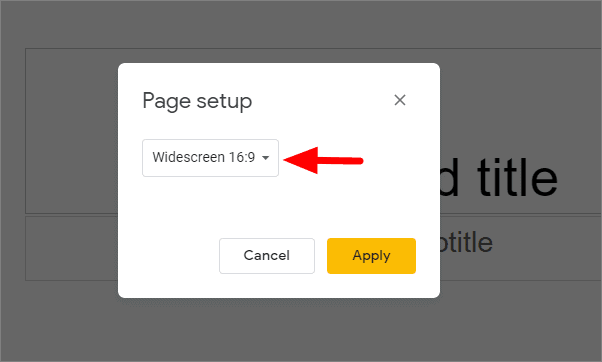 You can now choose one of the three in-built options, Standard 4:3, Widescreen 16:9, or Widescreen 16:10. If you want another aspect ratio for your slides, click on 'Custom', the last option.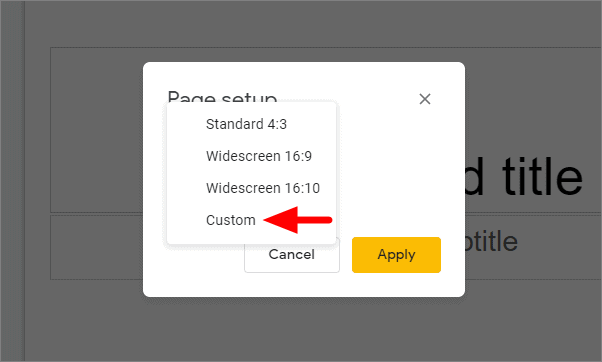 Now, enter the values of height and width in the boxes, and then click on 'Apply' at the bottom. You can change the units of measurement as well. The options include inches, centimeters, points, and pixels.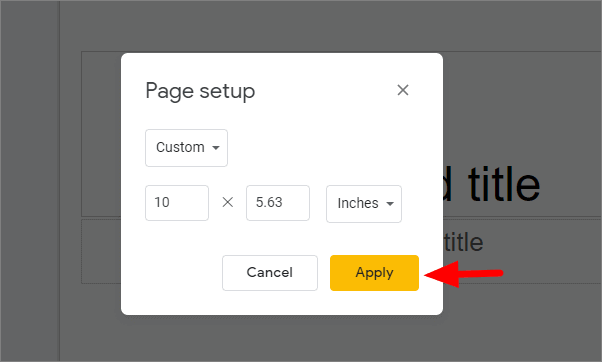 After you click on 'Apply', the changes made in slide size will be visible. Another factor to keep in mind is that after you change the aspect ratio, the slide contents may appear slightly distorted. You will have to readjust them for the new aspect ratio.
---
Now that you have read the article, changing slide size in Google Slides should be a piece of cake. Go ahead and try this with your presentation for a better effect.