Google Docs is relatively new compared to other word processors in the market. It has, however, attracted a large chunk of users, owing to the wide range of features and simple interface, that it offers. Moreover, it can be accessed on any system across the globe by signing in to your Google account. Google Docs is one of the few word processors people look up to for both, personal and professional work.
There are generally two types of page orientations in a document, Portrait, and Landscape. Google Docs offers the option to change the orientation from portrait to landscape in a couple of clicks. Furthermore, you also have the option to switch the orientation of either a section or the whole document.
There are events when documents are to be drafted in Landscape for various applications. You can either initially set the orientation to Landscape or change it afterward.
Changing Orientation to Landscape in Google Docs
You can change the orientation of a particular section or the complete document.
Changing Orientation of Selected Portion
Highlight the section of the article that you want to change to landscape orientation and then click on 'File' at the top-left corner.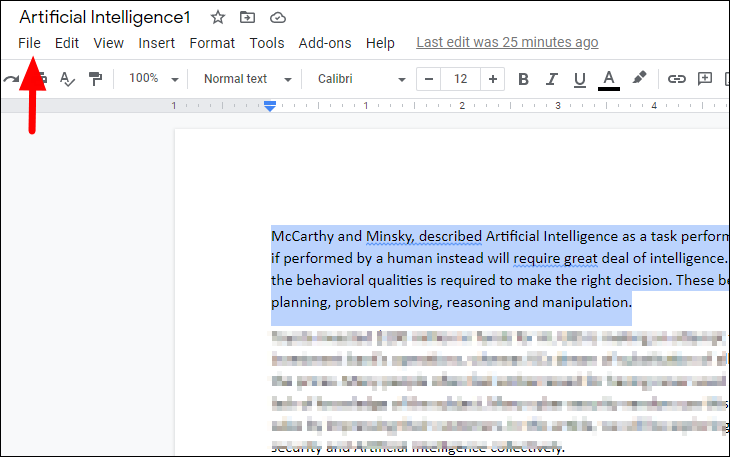 Next, select 'Page Setup' from the drop-down menu.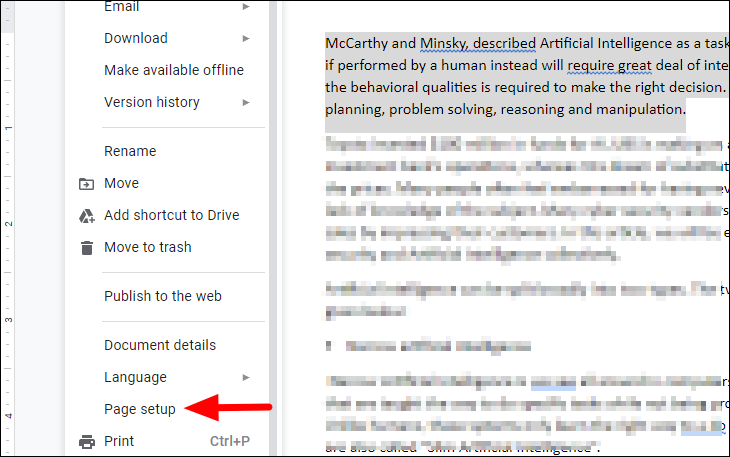 Ensure that 'Apply to' is set to 'Selected content'. Next, click on the checkbox right before 'Landscape' under Orientation and then click on 'OK' at the bottom.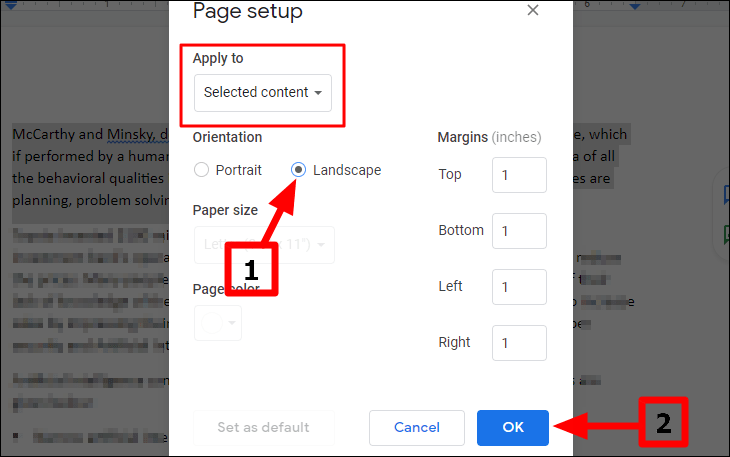 The selected section of the article will now be in landscape orientation while the rest of it will remain unchanged.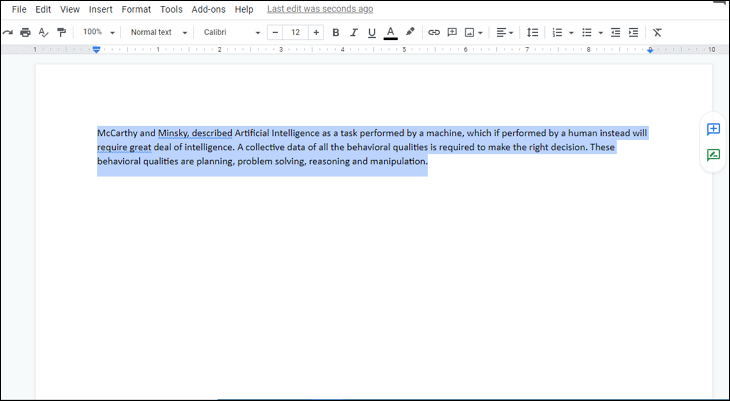 Changing the Orientation of the Whole Document
Click on the 'File' menu at the top-left corner as we did earlier. Since we are changing the orientation of the document, make sure you have not highlighted any section of it.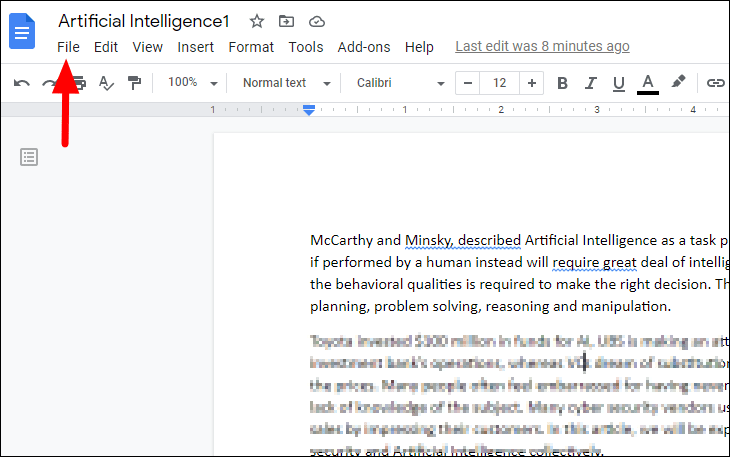 Select 'Page Setup', which is the second last option in the drop-down menu.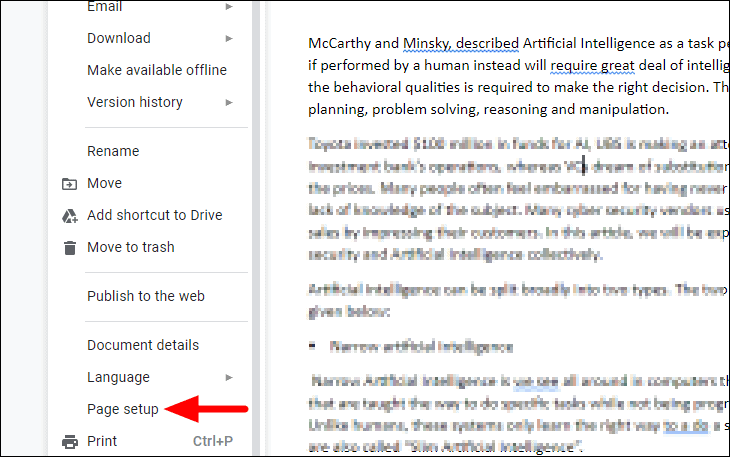 When you plan to change the orientation of the whole document, check that the same is selected under 'Apply to' at the top. Next, click on the checkbox for 'Landscape' and finally click 'OK' at the bottom to apply the changes.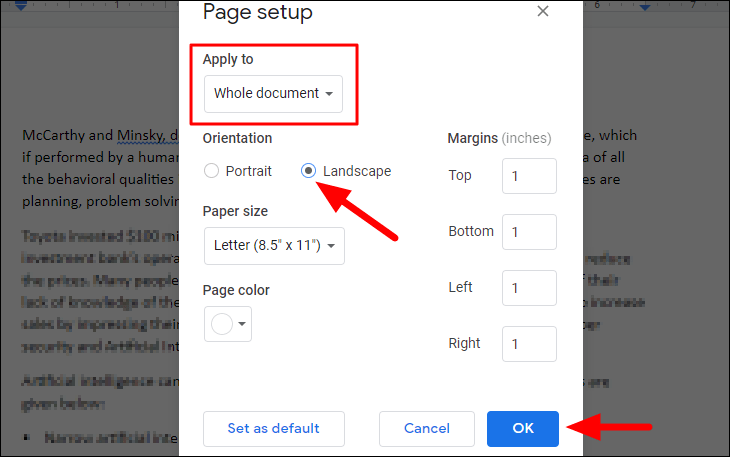 The orientation of the whole document has now been changed to 'Landscape'.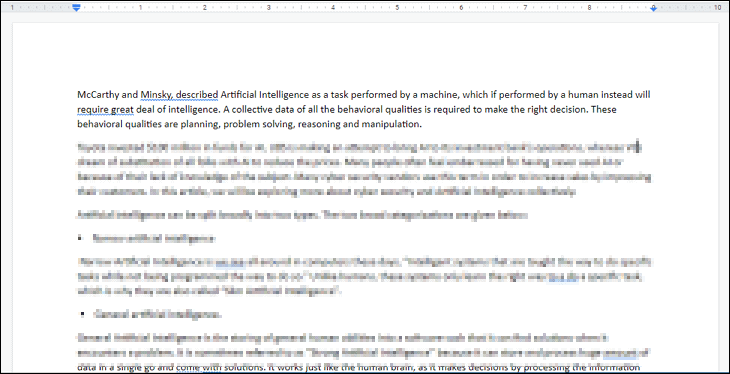 ---
We hope the above guide helps you organize the content in a suitable layout.