Margins are the empty spaces between the content of a page and its edge. By default, the Word documents come with 2.54 cm or 1-inch margins.
You can change the default margin according to your need. You can select any of the preset margins or set a margin with custom values.
Change Margins in Word
To get started, open a Word document on your desktop application or on the cloud. Then, click on the 'Layout' tab in the main menu.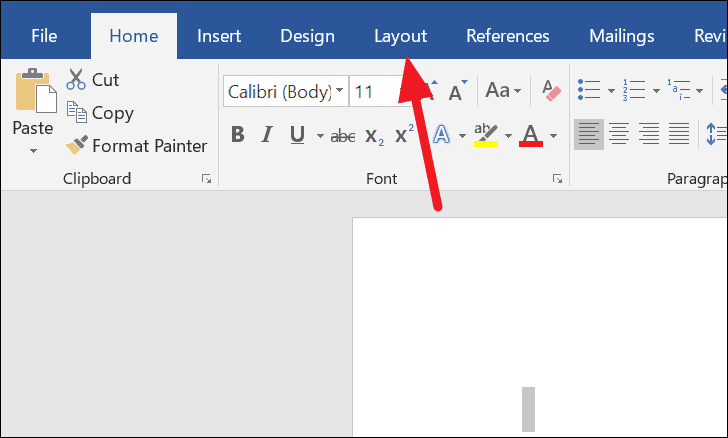 Selecting the 'Layout' tab will open 'Page Setup' options like Margins, Orientation, etc. Click on 'Margins' to see predefined margins in the drop-down menu. You can select any of them if they suit your need.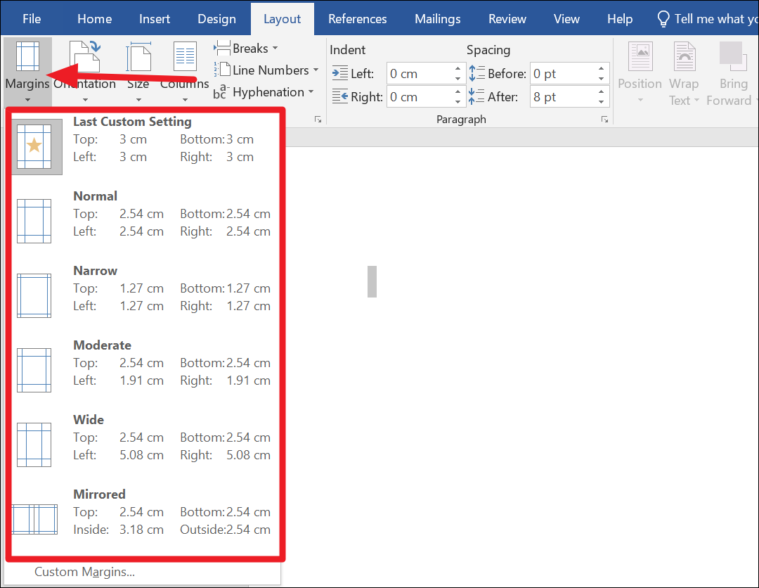 If you don't find the margins you need, you can set custom margins by entering your own values. To set custom margins, click on 'Margins' and then click on 'Custom Margins…' at the bottom of the drop-down menu.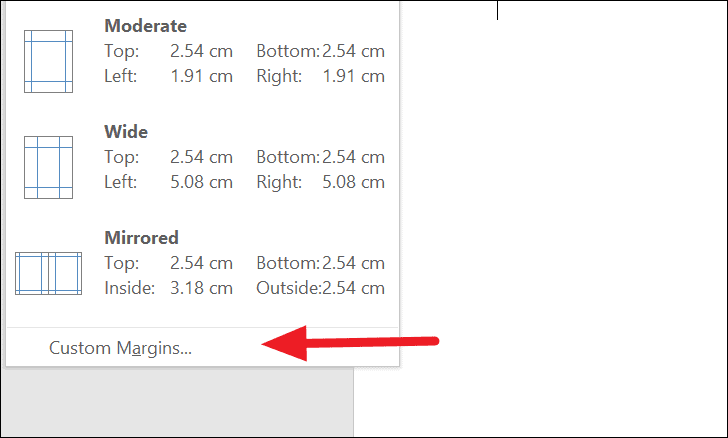 It will open the 'Page Setup' dialog box with default values (2.54 cm) as page margins. Change them as per your need and click on the 'OK' button.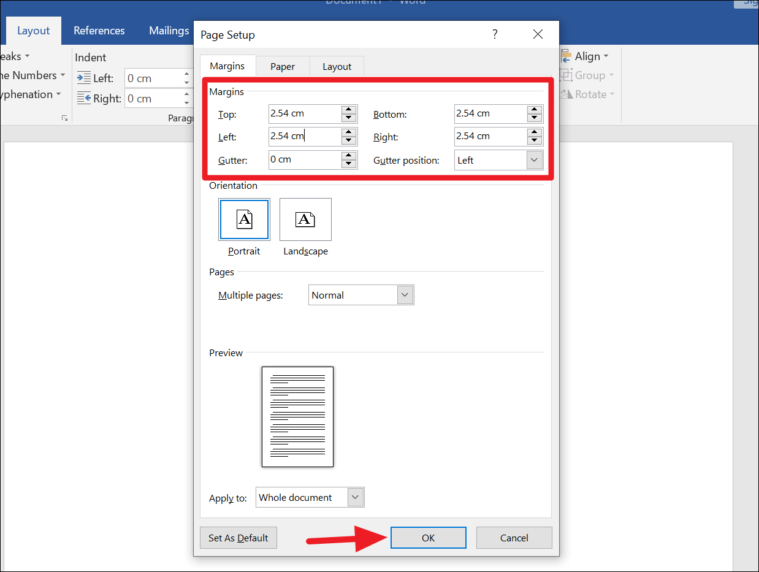 The 'Gutter' value in the margins represent the space which is unusable as it goes under binding after the documents are printed. If you need to change 'Gutter' value and 'Gutter position', you can enter desired value and position.
The page margins will now change according to the values you entered.
How to Set Custom Margins as Default
If you are facing a situation where you need to change page margins for every document you create, you can simply make those custom page margins as default and save time and effort.
Note: You can set custom margins as default only on the Desktop application. You will not find such an option in the cloud document.
The process of setting custom margins as default is similar to changing page margins until you enter the new values in the Page Setup dialog box. Open Word on your PC → Select the 'Layout' tab → Click on 'Custom Margins…' → Enter your custom values.
After entering the custom values, instead of clicking 'OK', Click on 'Set As Default'.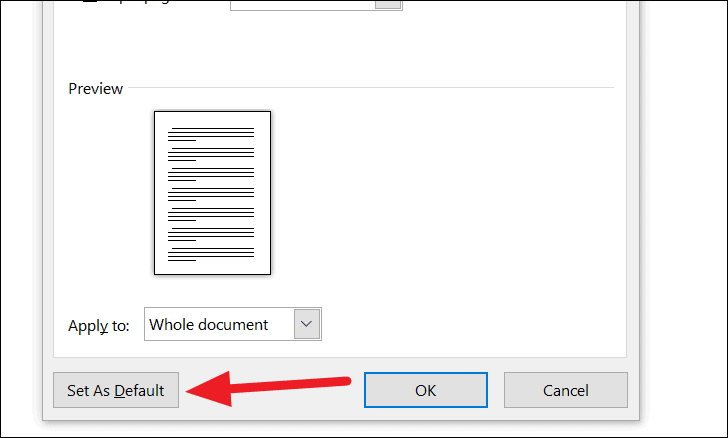 You will see a warning regarding the change of default margins. Click on the 'Yes' button.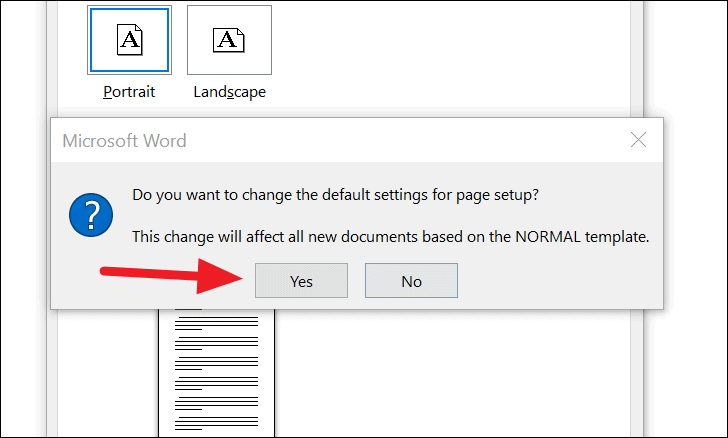 When you open Word document, you will see the margins with the values you set as default.