Whenever you sync your iPhone with iTunes, it backs up your phone and creates backup files on the PC. This backup is meant to keep your data safe, in case you lose your phone, or delete anything by accident. It is also very useful if you change your iPhone.
You can delete this data whenever you choose to. Although these files are stored in a format that makes them unreadable due to encryption, you can still find them. There are two ways in which you can delete the iPhone backup data stored on your PC.
How to Delete Backup from iTunes directly
Open iTunes on your computer, and go to Edit » Preferences screen in iTunes.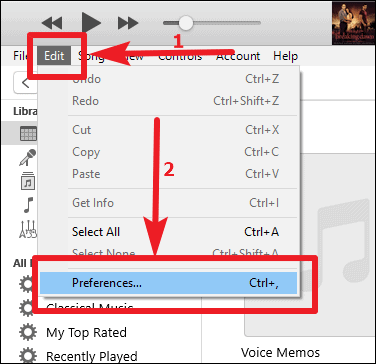 Click on Devices in the Devices Preferences dialog box that opens. All the devices that have been backed up using iTunes will be listed under 'Device Backups' section.
Select the device you want to delete the backup for and then click 'Delete Backup'.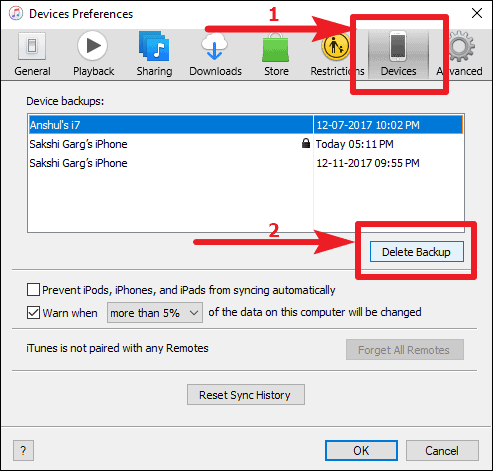 A confirmation dialog box will pop up. Click on the 'Delete' button on the dialog box to confirm the deletion of backup and then click 'OK'.

---
How to Delete iTunes Backup Manually
If for some reason, you can't delete the backup from iTunes, then delete it manually. iTunes creates local files on your PC when you backup your iPhone. You can delete the backup by deleting those files.
The backup route for iTunes in Windows 10 is C:\Users\<username>\AppData\Roaming\Apple Computer\MobileSync\Backup. If you follow this path, you will find the backup data. But this path is not always the easiest to find as sometimes some of these files are hidden.
If you find that to be the case, you can type %appdata% in the search box next to the Windows Start button. The folder will open up. Then go to Apple Computer » MobileSync » Backup.
You will see a folder with random numbers and letters inside the Backup folder. This is the folder containing the backup files. Select and delete the folder and all backup data will be deleted from your system.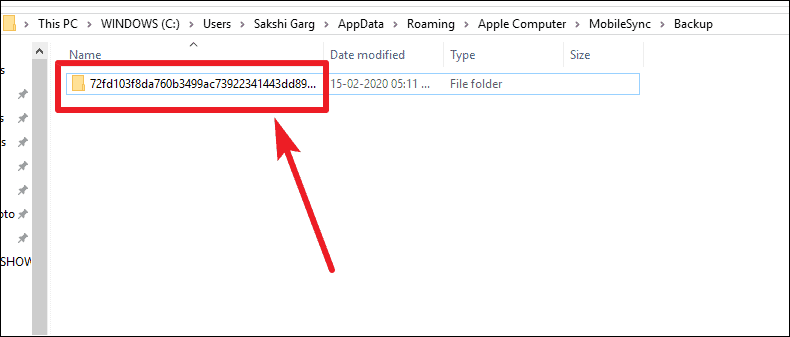 ---
🍻 Cheers!