How to Disable Auto-playing Videos and Live Photos on iPhone Photos App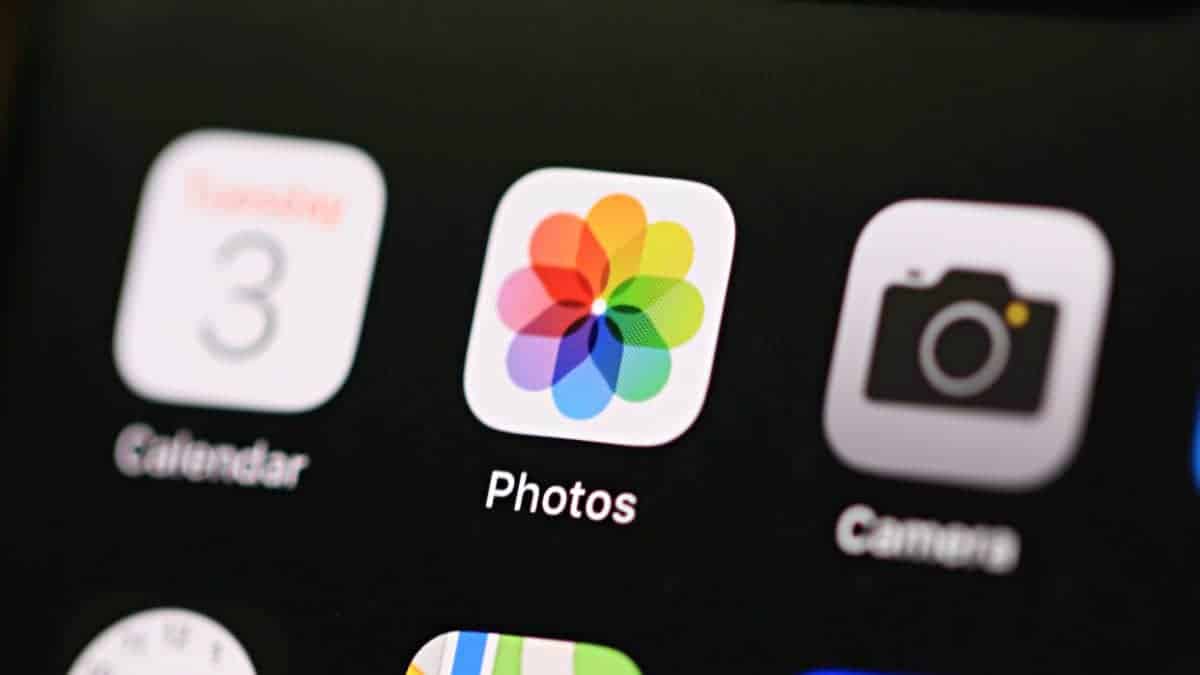 The all new Photos app in iOS 13 is delightful in many ways. One of its highlighting features is the ability to auto-play videos and live photos as you scroll through the gallery. This option is enabled by default, but if you find it distracting, you can easily disable it from Photos app settings.
Open the Settings app on your iPhone » scroll down and tap Photos from the list of apps.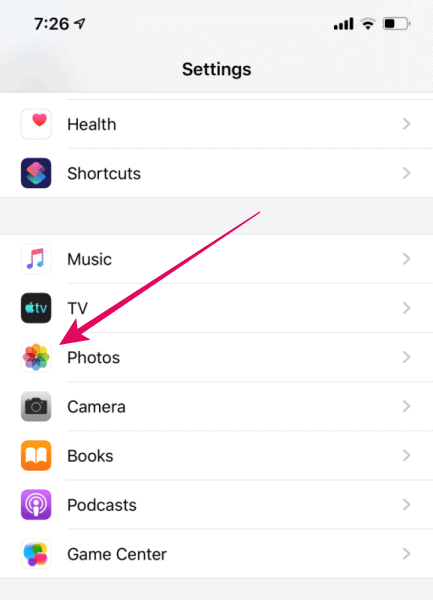 Look for the "Auto-play Videos and Live Photos" option under the "Photos Tab" section in Photos app settings. Turn it off to disable auto-playing videos and live photos in the Photos app.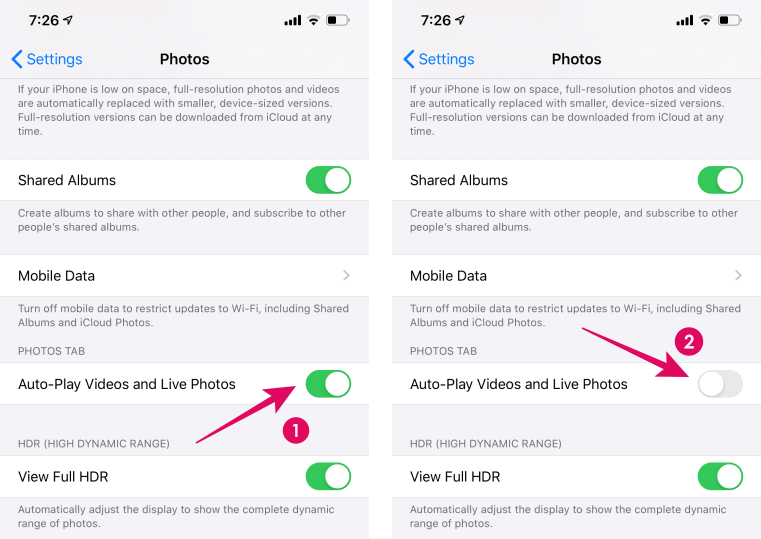 That's it. Videos and Live photos will no longer auto-play on your iPhone.
🍻 Cheers!