Google Chrome accounts for more than half of the total browser share. A broswer this popular has to keep adding amazing features, to keep its user base intact. But do all features appeal to users? The answer is 'NO'. Many users are averse to change and modifying the interface or adding/removing certain features or tools may draw them away.
Google Chrome recently added the 'Reading List' feature which is a great concept. If you want to save a webpage, but not under the bookmarks since you don't frequent it, 'Reading List' is your go to option. The 'Reading List' icon has been integrated in the bookmarks bar.
Ever since the feature was released for the public, some users found it annoying as it occupied space in the bookmarks bar and cannot be easily removed. It depends on one's preference, and like all other features and shortcuts, there was a clear divide on 'Reading List' as well. However, there is a way you can disable the 'Reading List' in Chrome within a couple of clicks.
Disabling Reading List Through Chrome Flags
Chrome flags have a bunch of features, some disabled, others enabled, and the remaining set to default. Never make changes to any of the features if you do not have an in-depth understanding of it, as it could severely affect the browser data and privacy.
Before we move to the disabling part, you must be able to locate the 'Reading List' icon in the bookmarks bar. It is placed at the extreme right of the bar and can the webpages added can be viewed by clicking on the icon.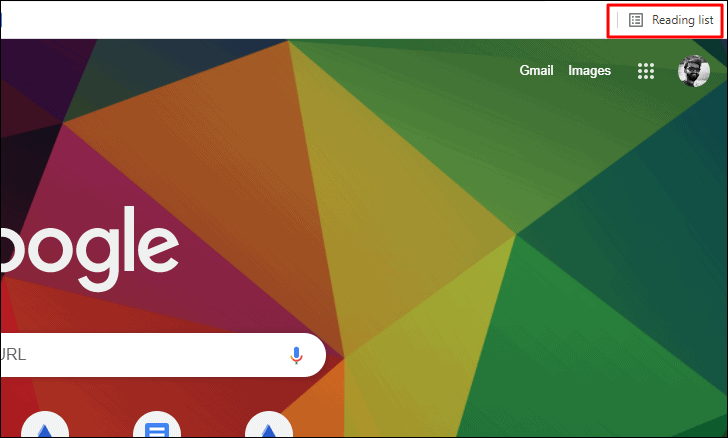 To disable the 'Reading List', open a new tab in Chrome and type/paste the below URL into the address bar and hit enter.
chrome://flags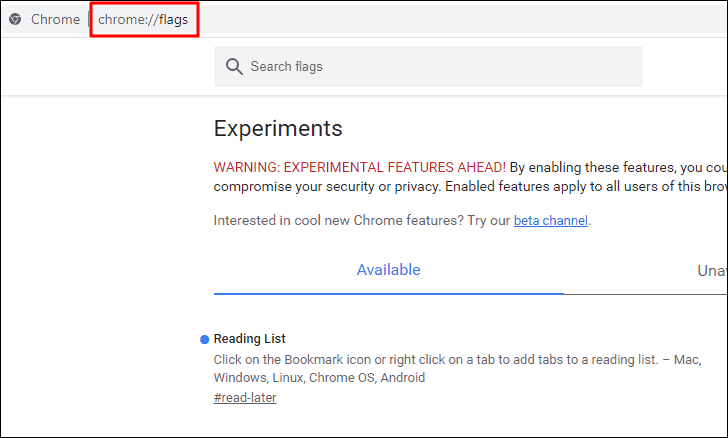 You can either scroll down or use the search box at the top to find the 'Reading List' feature. It'll be most likely set to 'Default'. To change the settings, click on the dropdown box to view the other options.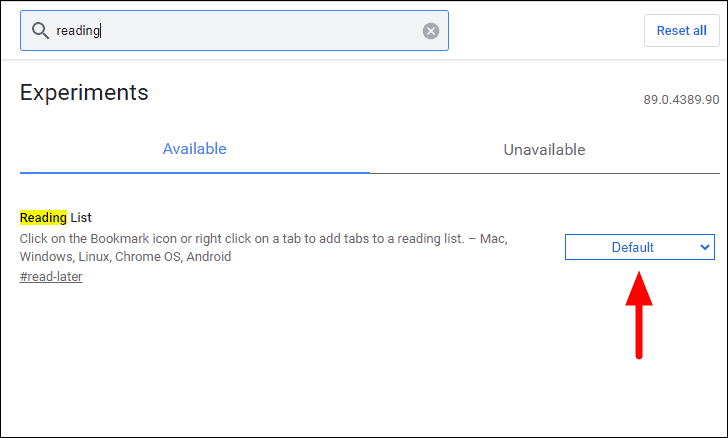 You will now see three options in the drop-down menu, Default, Enabled and Disabled. Since we want to remove the 'Reading List' shortcut from Google Chrome, select 'Disabled' from the list.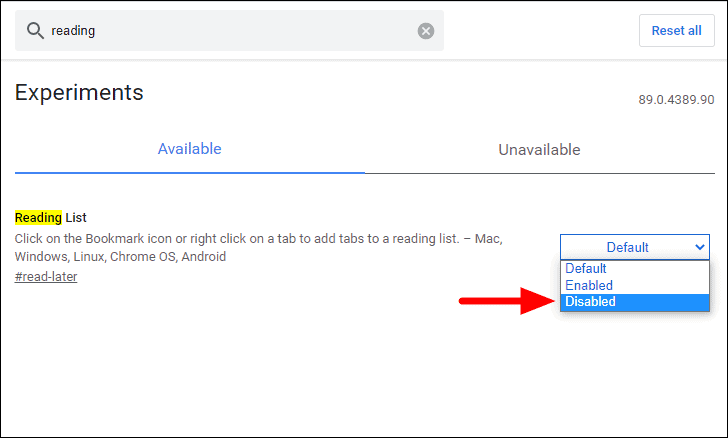 A prompt will appear at the bottom asking to relaunch Chrome for the changes to take effect. Click on the 'Relaunch' icon at the extreme right of the prompt to restart the browser. Before you relaunch, make sure you have saved your work, since you may lose it. Also, the current set of webpages will reopen after you relaunch, so nothing concerning in that aspect.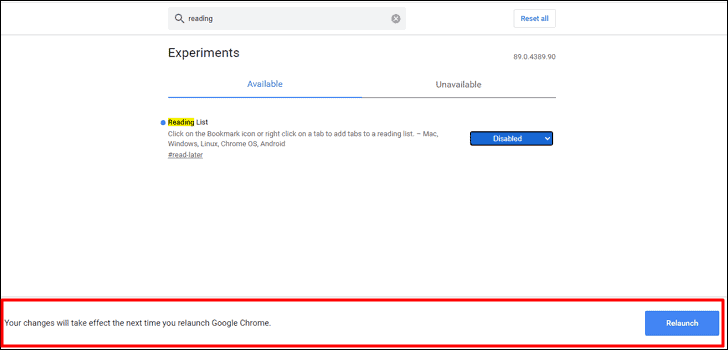 Once the browser reopens, you wouldn't find the Reading list option in the bookmarks bar, where it was earlier located.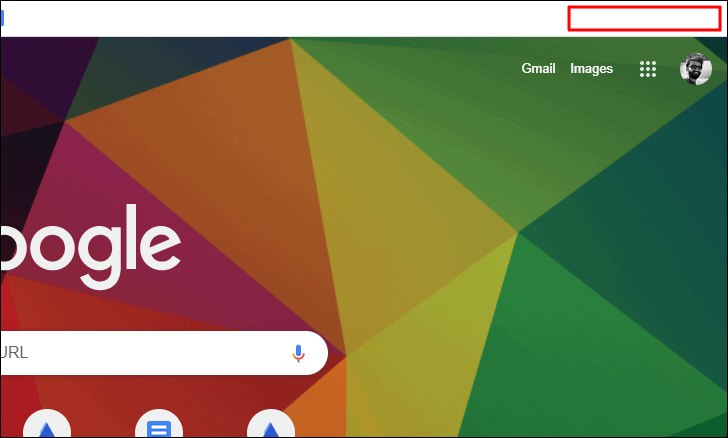 ---
If you ever wish to get the 'Reading List' option back, go to the Chrome Flags page and set the value for 'Reading list' flag back to the 'Default' setting.