Do Not Disturb on our iPhones has always been a blessing. iOS 15 further enhanced the DND functionality through the various Focus modes. At the risk of oversimplifying things a little bit, you can now configure the DND depending on your situation. Whether you want to focus on work, enjoy personal time or make sure no one's disturbing you while driving or at the gym, there can be a focus mode for everything.
And the good, ol' DND is still around, for times that defy categorization as above. But during all these times, one thought's always nagging us. What if you put your phone in DND (or any other focus mode) and there's an emergency? We're all almost certainly someone's emergency contact. What if they're trying to contact you while you're blissfully unaware.
Luckily, there's something to put your mind at ease. iPhone has a feature that lets you enable emergency bypass for a contact. Don't mix this up with the emergency contacts in the medical ID, though. That's a separate thing.
What is Emergency Bypass?
When you enable emergency bypass for a contact, their calls – or text messages, depending on how you configure the feature – always get through. It doesn't matter if your iPhone is in Focus (DND or any other) or the ringer switch is on silent. You'll get the call or text notifications from them loud and clear.
Of course, the "emergency" in the moniker can be a little bit misleading. Your iPhone doesn't know if it's an emergency or not. It'll always let the calls through, emergency or not.
Now, if you used this feature before iOS 15, it made perfect sense. But how does it differ from the "Allowed People" feature in Focus? First of all, the allowed people list has to be set up for every mode separately, whereas emergency bypass is global.
So, if there's that one contact (or even multiple) that you want to be able to get in touch with, no matter what, adding them to every focus list can be a headache. But enable emergency bypass for them once, and you're good to go.
Second, emergency bypass also bypasses the silent ringer switch, which focus cannot. Consider this: your phone is in a focus mode and also on silent. You get a call or message from a person on your allowed list for the focus mode in question. iPhone will let the notification get through. But it will still be on silent.
But if you get a call from an emergency bypass contact at the same time, the phone will ring.
This also raises another interesting point. Your phone will ring if an emergency bypass contact calls. So make sure, you do want them in that category. If you don't want your phone to ring in the middle of a recital, for example, steer clear of this option. Not even the silent button can save you then. You can just stick them in the "Allowed People" list, instead. But that's a dynamic for you to figure out.
Enabling Emergency Bypass
The feature has been around for quite some time, but not many people know of its existence. That's because you couldn't find it in the DND (or, now Focus) settings. This gem is hiding elsewhere.
Go to your Contacts or Phone application and find the contact of the person you want to bypass. Open the contact of the person. Tap 'Edit' in the upper-right corner.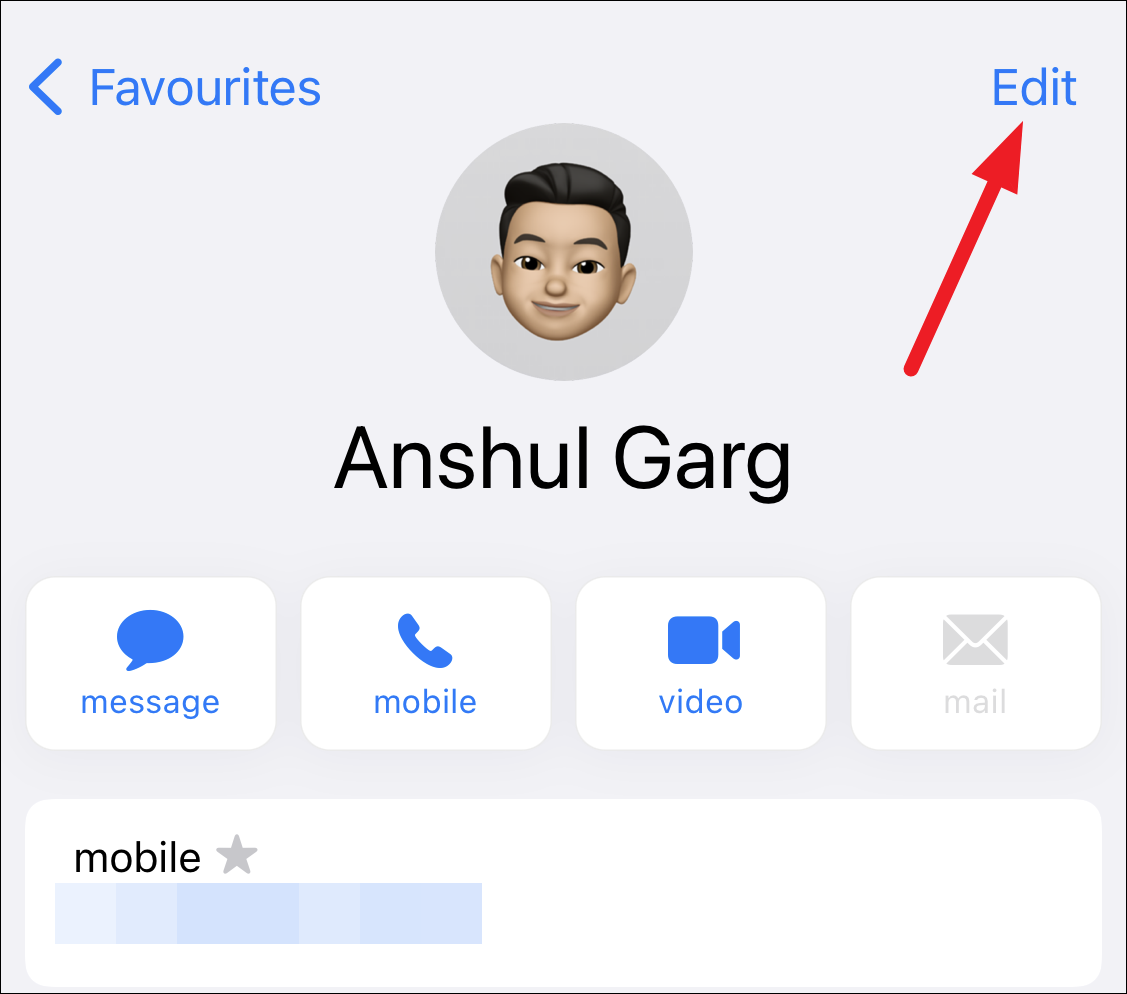 To bypass only calls from them, scroll down and tap the option for 'Ringtone'.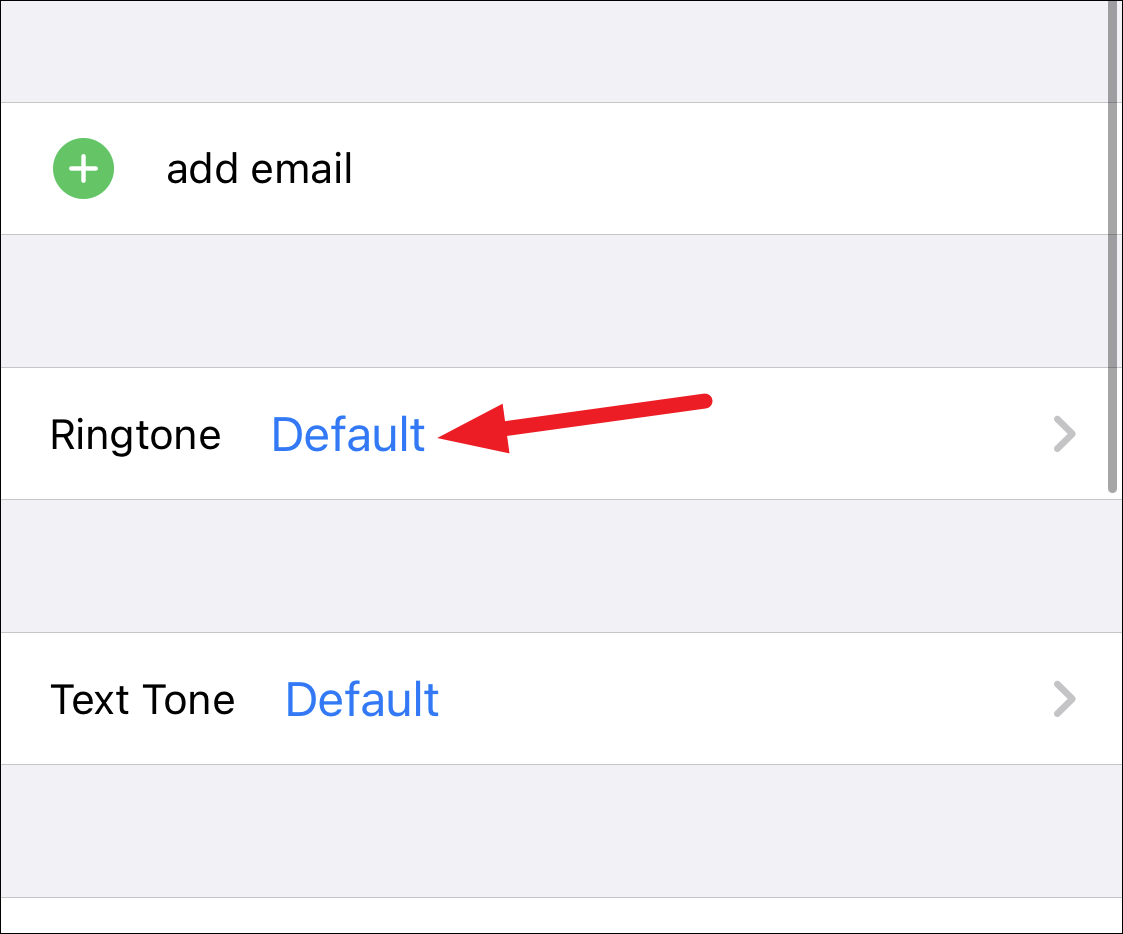 Then, enable the toggle for 'Emergency Bypass' and tap 'Done' in the upper right corner.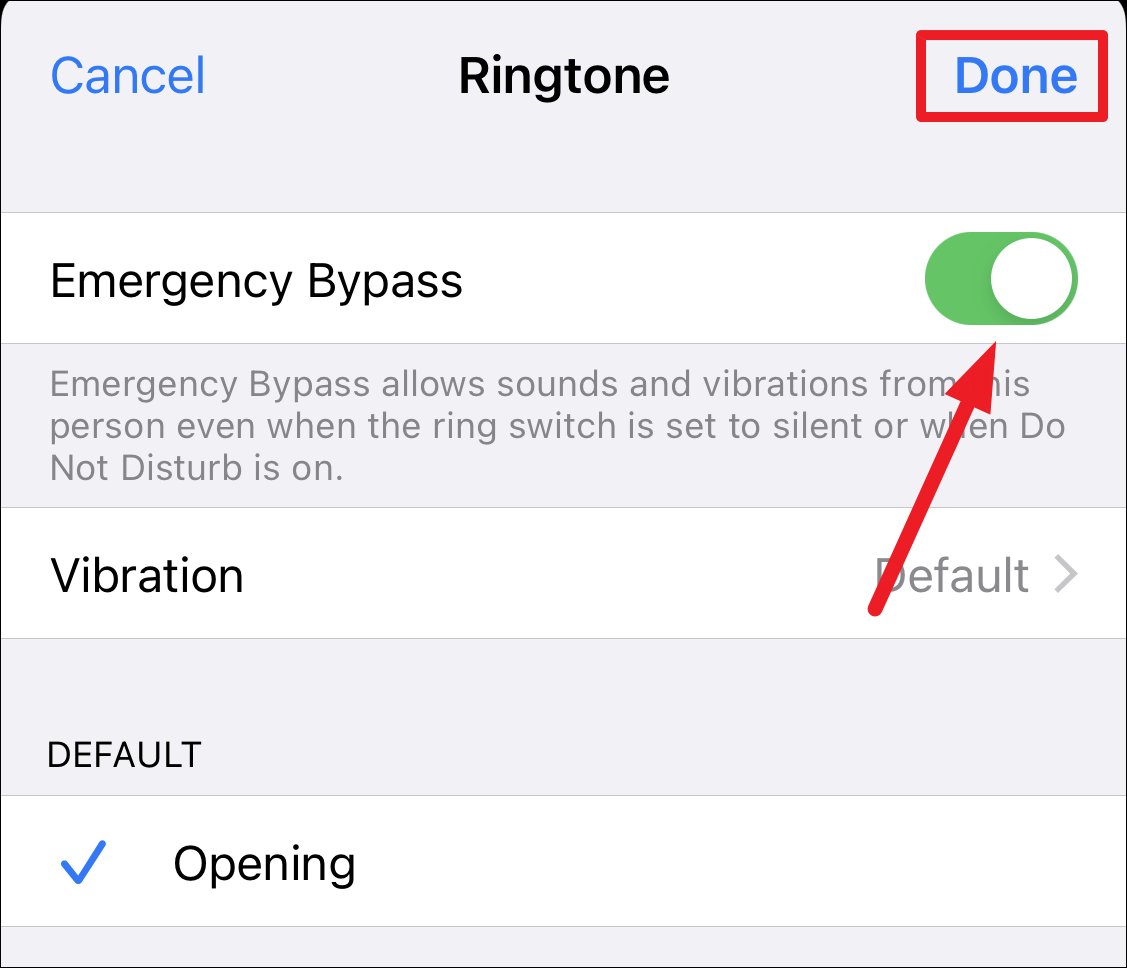 Tap 'Done' again to save the changes.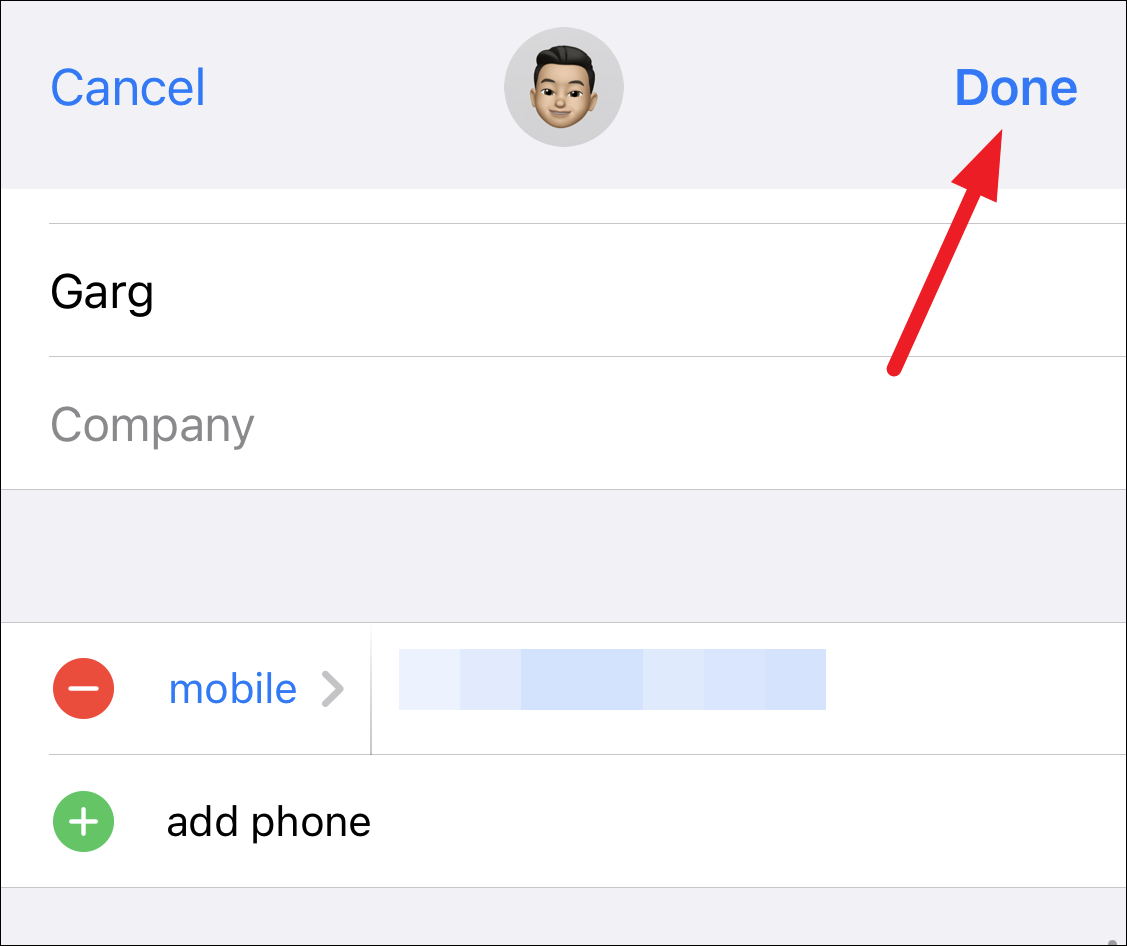 But if you also want to allow messages from them, hold off on tapping done again. Just below Ringtone, there's the option for 'Text Tone'; tap it. You can also enable emergency bypass for text messages only.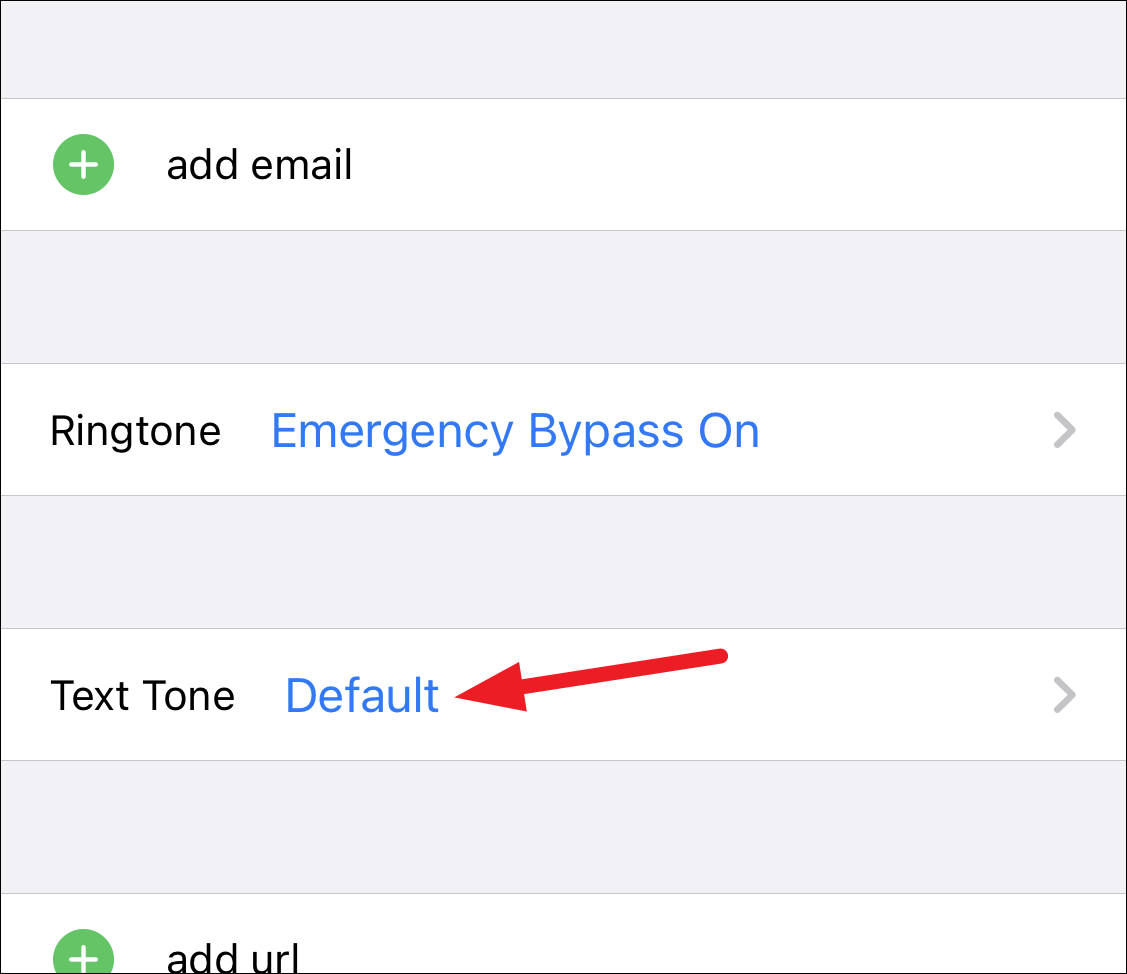 Then, enable the toggle for 'Emergency Bypass' and tap 'Done' in the upper-right corner.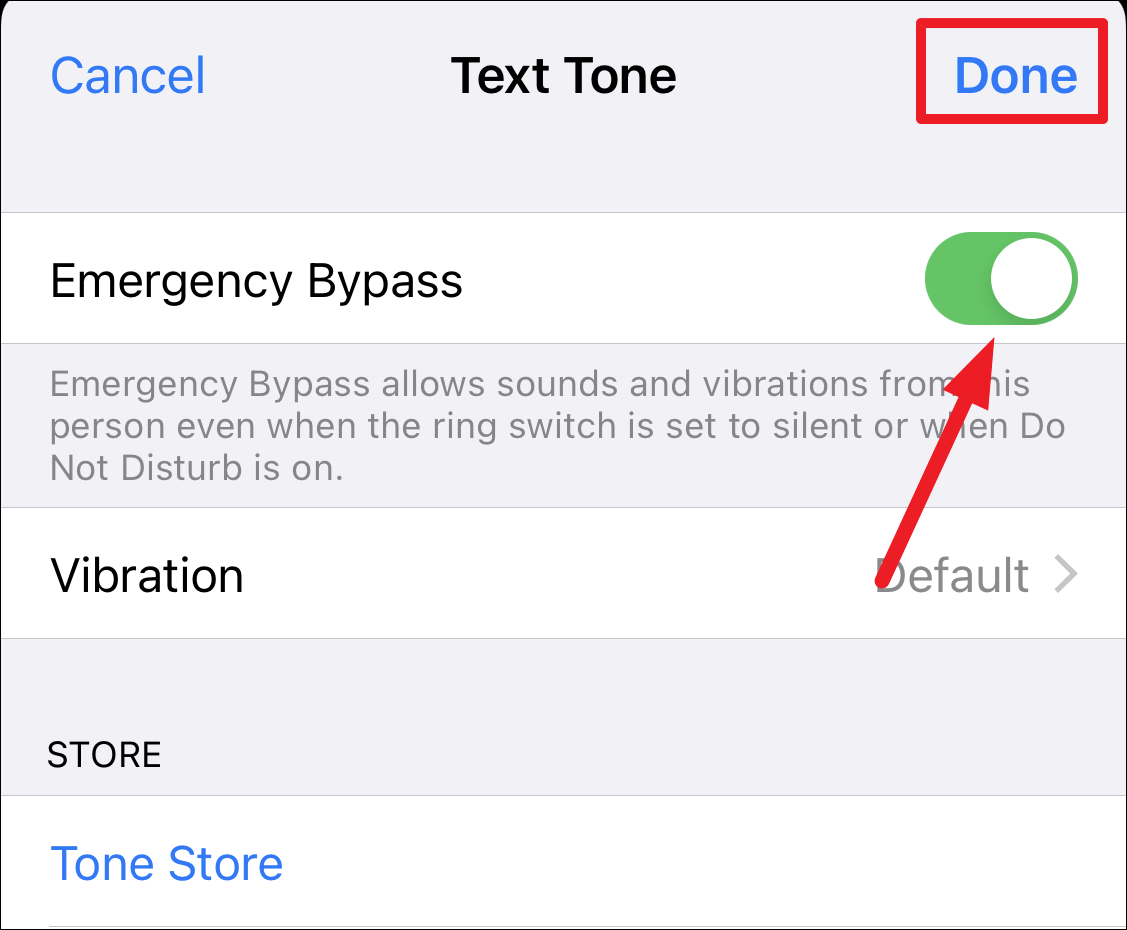 Tap 'Done' again to save the changes. The changes you made won't be saved until you do and you'll still miss calls and texts from them.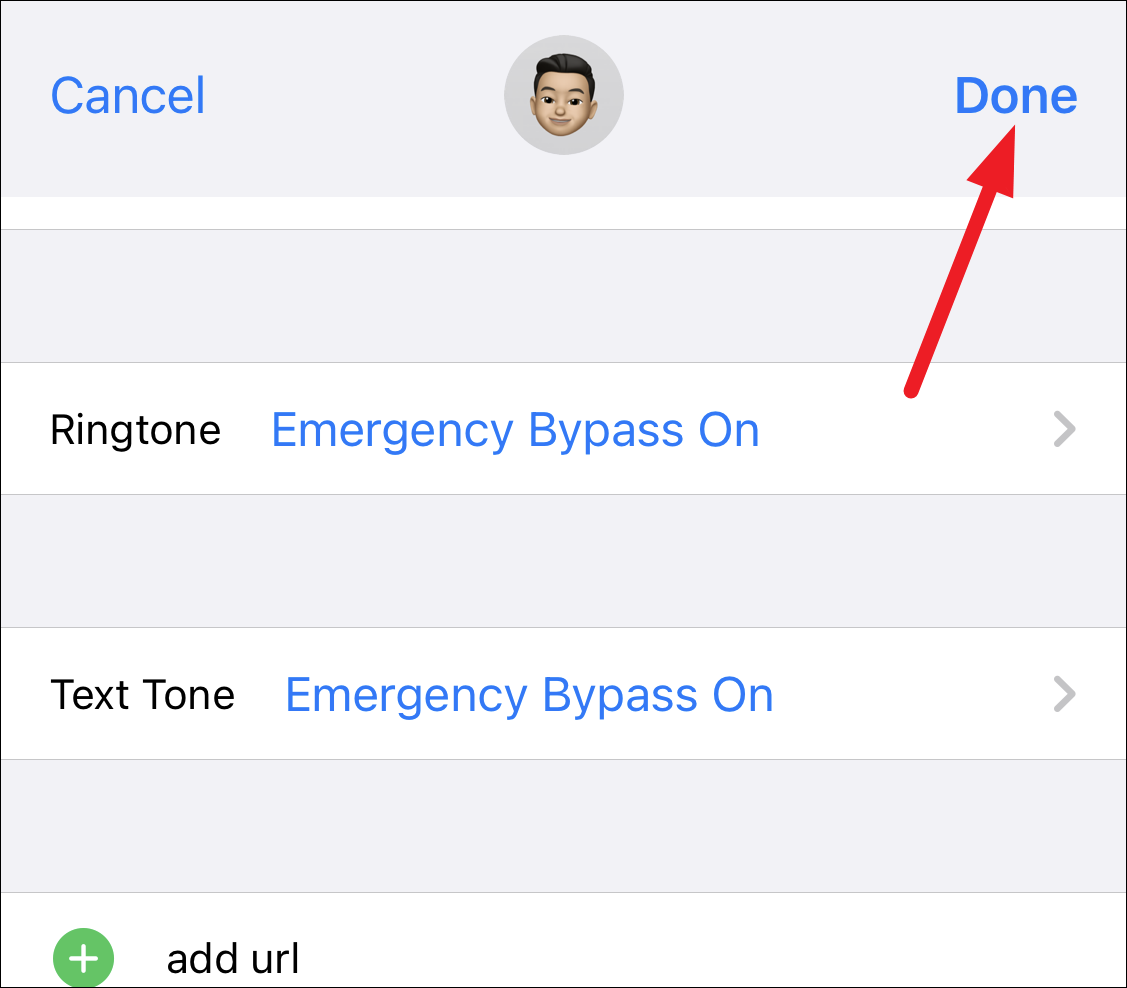 Note: If the contact is an Apple user, enabling emergency bypass for them also lets bypasses FaceTime calls from them. There's no additional configuration required. If calls are bypassed, FaceTime calls will fall under that category.
To disable emergency bypass, simply turn off the toggle from contact settings.
---
Enabling emergency bypass for a contact makes sure you'll hear their call or get their text, no matter what. But it can be tricky to navigate in some situations. If you don't want your phone to ring at all, you'll either have to disable the option for them. Or in these situations, you can put your phone in airplane mode to keep them from ringing, provided that you won't be worrying about missing important calls or texts.