Google has made sure to make Chrome forefront of the browser race. Be it in the speed of loading websites, be it user interface, or be it adding functionalities for better user experience. The indistinguishable Chrome logo now sits in the computers of more than 60% of users.
We all have performed uncountable searches on Google and it understands and shows you relevant information even if we have misspelled words or I dare say in some cases slaughtered the spellings. The scale of the Google word library is just astonishing.
Recently, Google launched the 'Enhanced Spell Check' feature across Chrome. 'Enhanced Spell Check' feature uses the same cloud-based spell checker that is used to correct misspelled words in searches. The downside? Everything you type is sent to Google.
Though, it is surely amazing to have a spell checker of this much potential integrated into a browser. It could be, however, an uncomfortable trade for people concerned with their privacy. Anyways, if you are interested to know more, take a look down below!
Enable Enhanced Spell Check in Chrome for Desktop
From the home screen of the Chrome browser, click on the kebab menu (three-vertical-dots) present on the upper right corner of the screen. Next, click on the 'Settings' option from the list.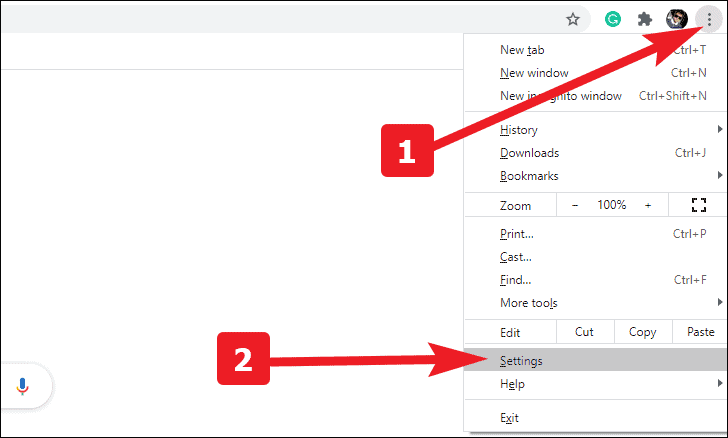 Now, click on the 'Advanced' tab from the settings sidebar and then choose the 'Languages' option.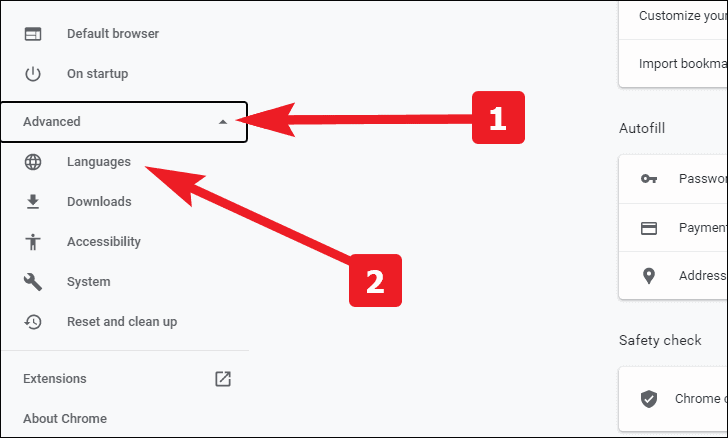 After that, choose the 'Enhanced spell check' option from the languages pane. You will also be able to choose the language for spell check to used on, as per the input languages available in your operating system.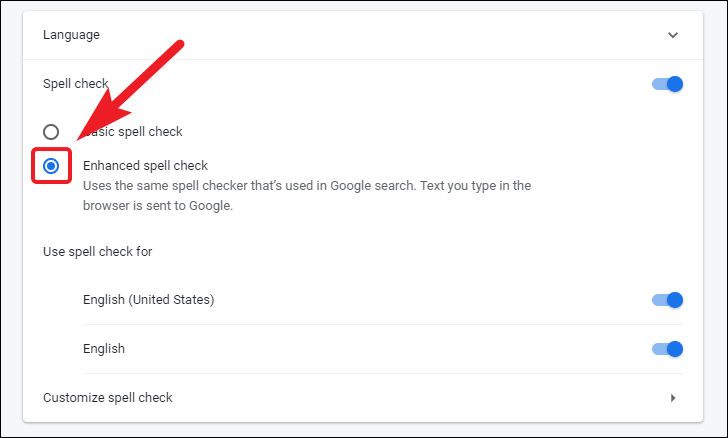 Customize Spell Check
Well, Google also lets you add your own words to the spell checker to prevent changing any deliberate use of words.
To add a customized word in the spell-check. Go to the 'Languages' section from the sidebar as we did in the earlier step.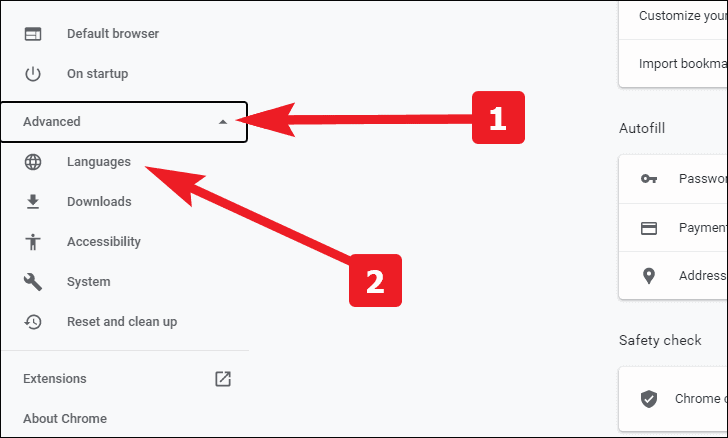 Now, click on the 'Customize spell check' option from the language pane. It would be situated right below the 'Enhanced spell check' option on the screen.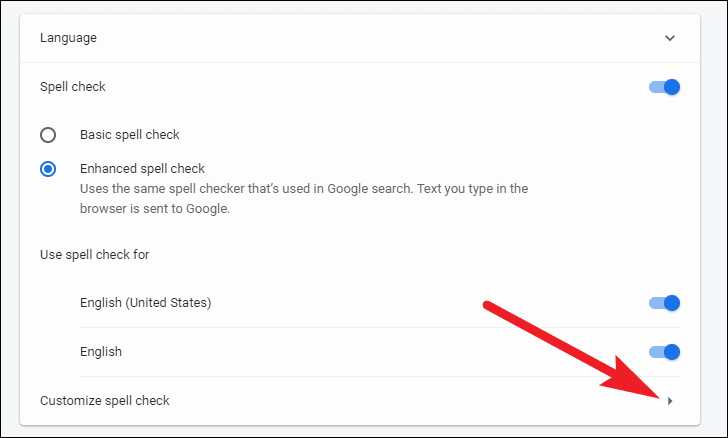 Next, type the custom word you want to add in the 'Add new word' field' and hit the 'Add word' button.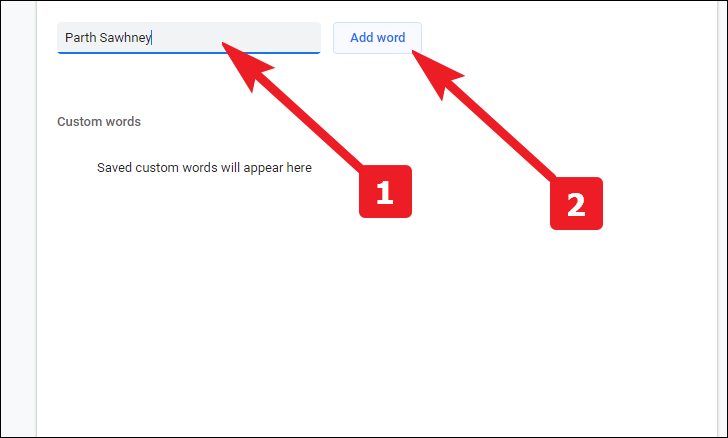 To remove a word from the exemption, hover over the word and click the 'x' icon to delete the word from the list.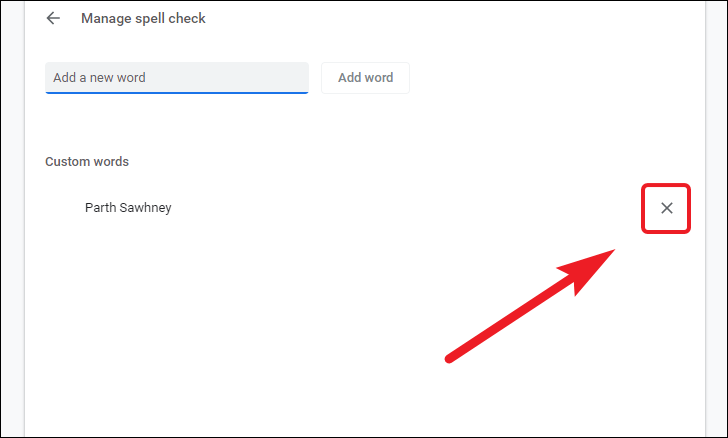 ---
There you go folks, you now know how to enable the enhanced spell checker and also how to add a custom word in the spell checker. So what are you waiting for? Go search away all of those things occupying storage of your mind lately!