Canva Docs make it extremely easy to create visually appealing documents with images and graphics. But that's not all it's good for. Like any platform where you can create documents, it also offers tools to make and edit those documents efficiently.
Find and Replace is one such quintessential tool that every document creating platform should offer. And Canva Docs, too, offers this tool to make document editing, especially large documents, easy. It's extremely easy to use the tool.
Go to canva.com and log in with your account. Then, open the document that you want to edit.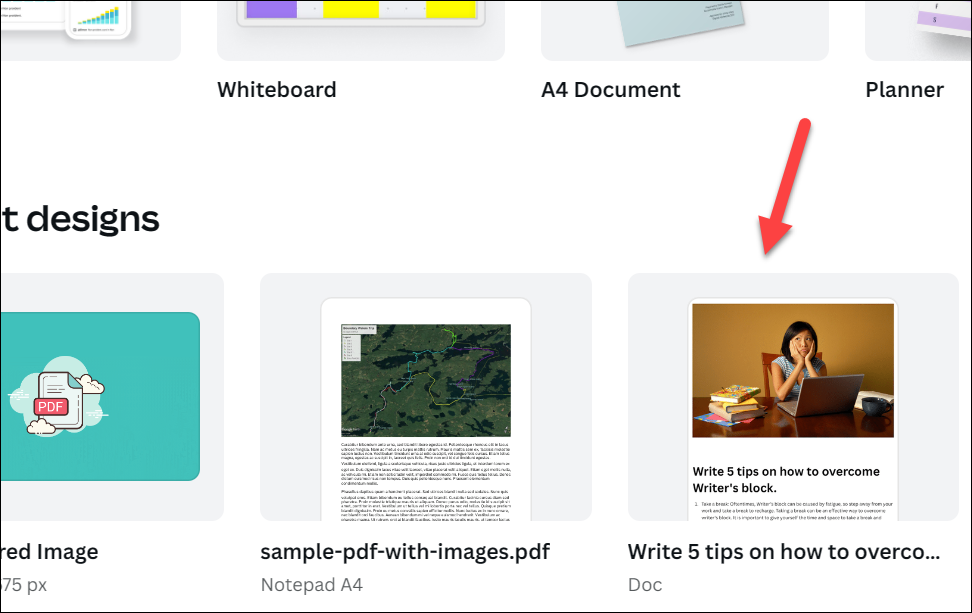 Now, click the 'File' option from the left corner of the toolbar on the top.
From the menu, click the 'Find and Replace Text' button. You can also use the Ctrl + F keyboard shortcut.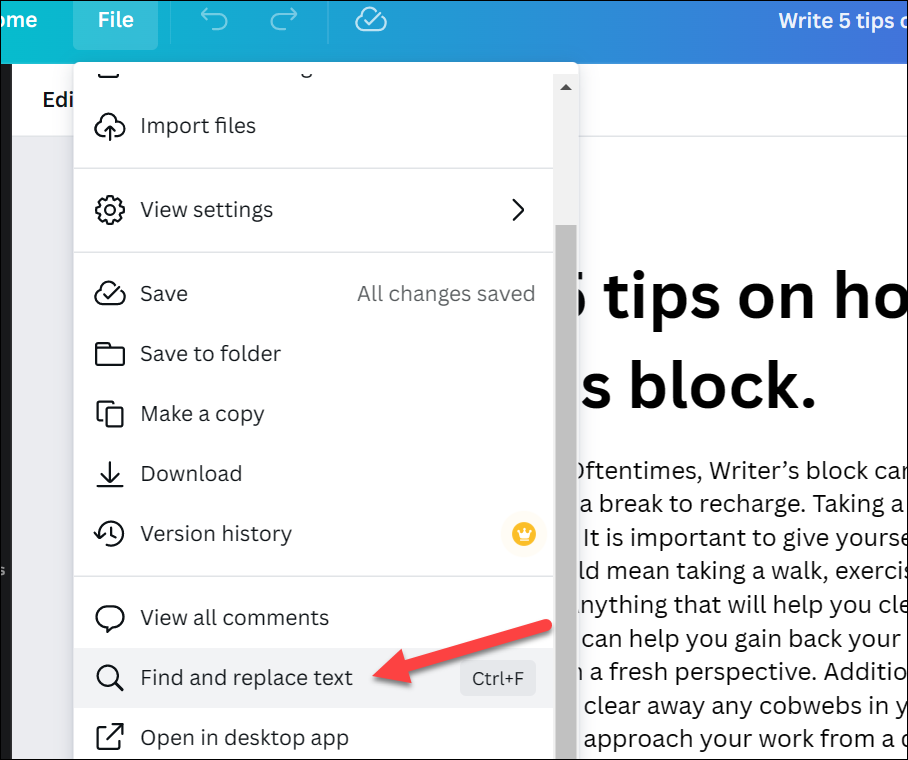 The dialog box for 'Find and Replace' will open. Enter the text that you want to find in the 'Find' field.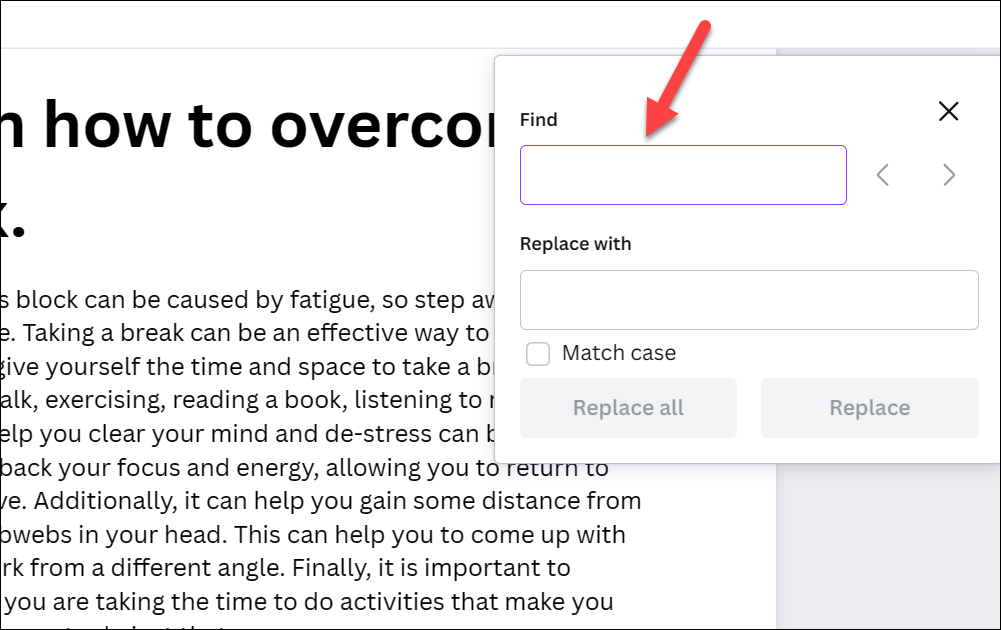 As soon as you enter the text, Canva will find all the instances of the phrase on your document and highlight them in purple. It'll also show the number of times the phrase appears in your document and the instance that you're currently on. Click the left and right arrows to navigate between all the instances. The instance you're currently on will be highlighted in darker purple than the rest of them.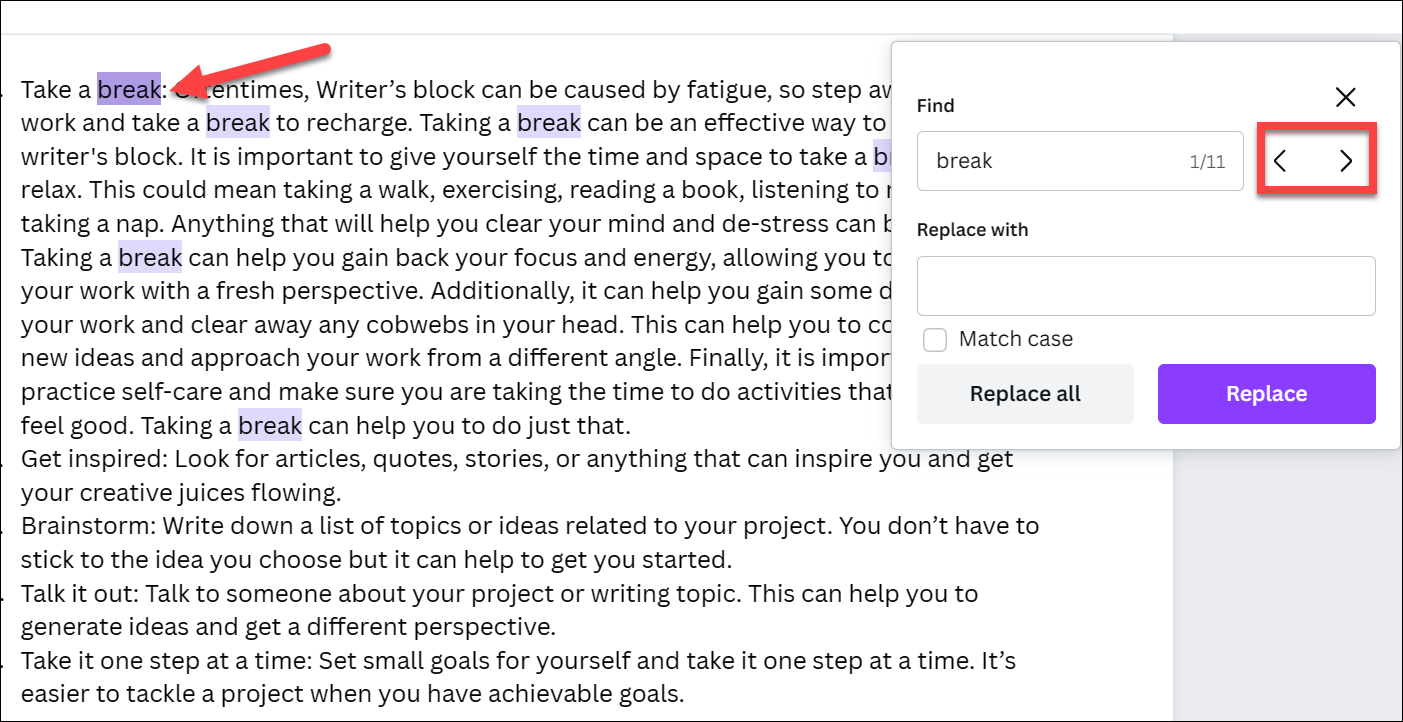 If you want the search to be case-sensitive, checkmark the option for 'Match Case'.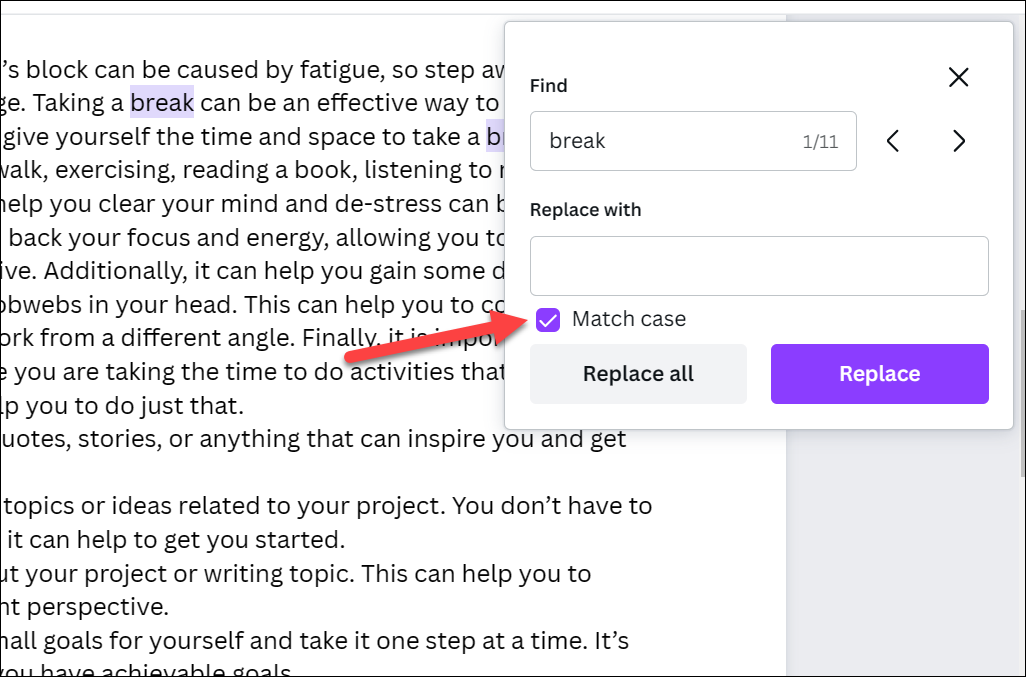 Now, enter the text that you want to replace the found text with in the 'Replace' field.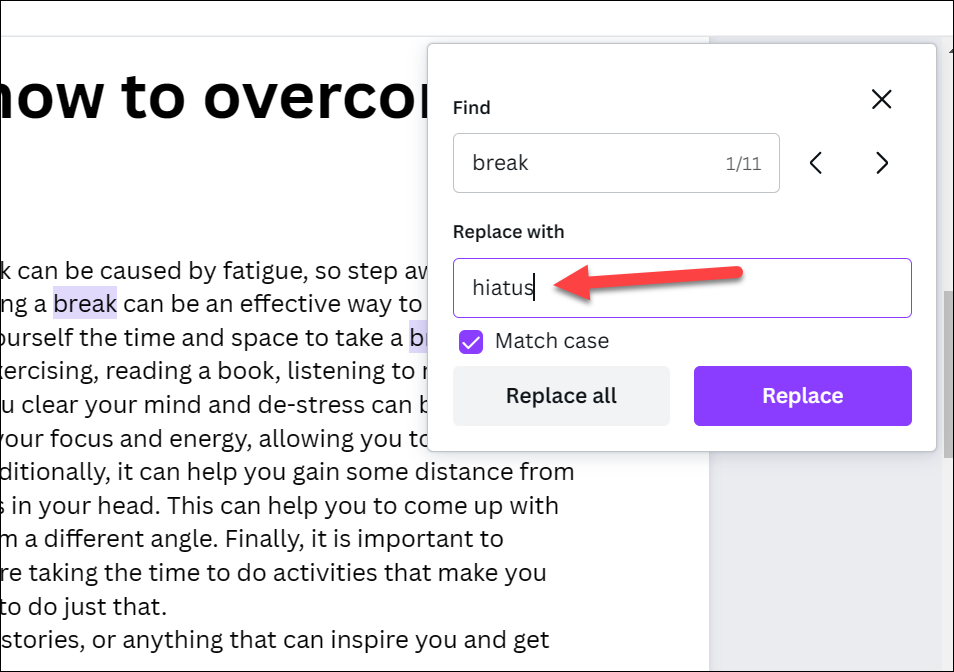 Then, if you want to replace all the instances of the found text, click the 'Replace All' button.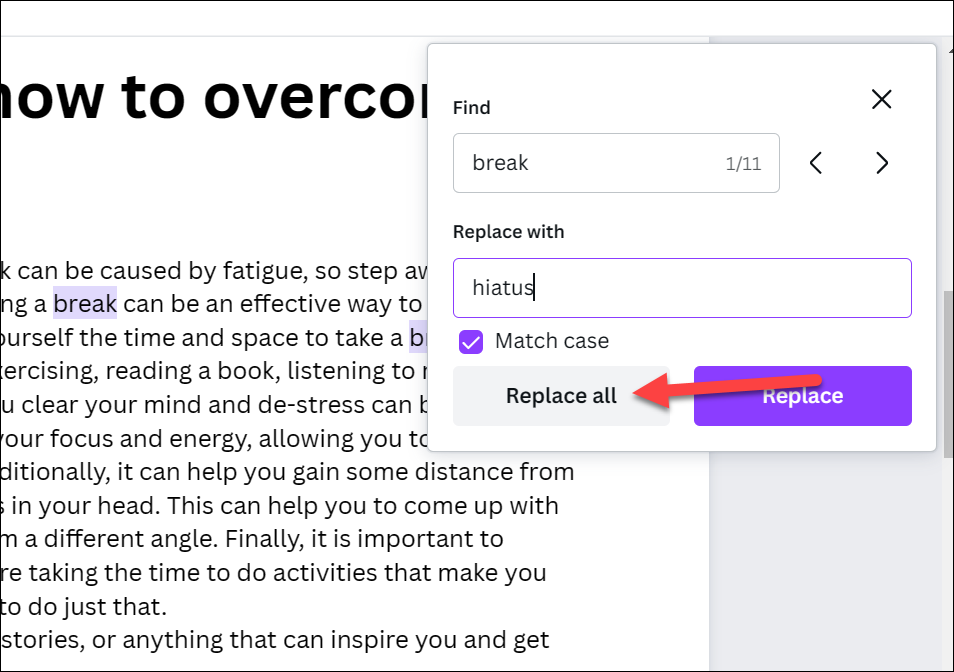 Otherwise, use the left or right arrow to navigate to a particular instance. Then, click the 'Replace' button to replace only the current instance.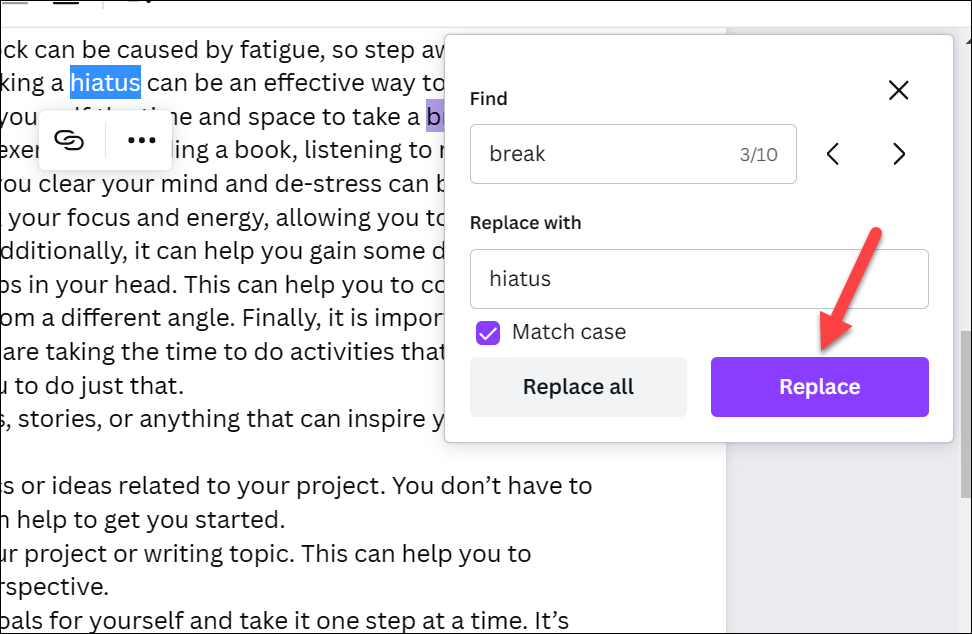 ---
The Find and Replace text feature of Canva Docs can come in handy when you know you've made a mistake and need to fix it. It's quicker than manually having to scan the entire document and fixing your mistake, and you get complete control over what you want to find and replace.