How to Fix Asphalt 9 "Connection Error" problem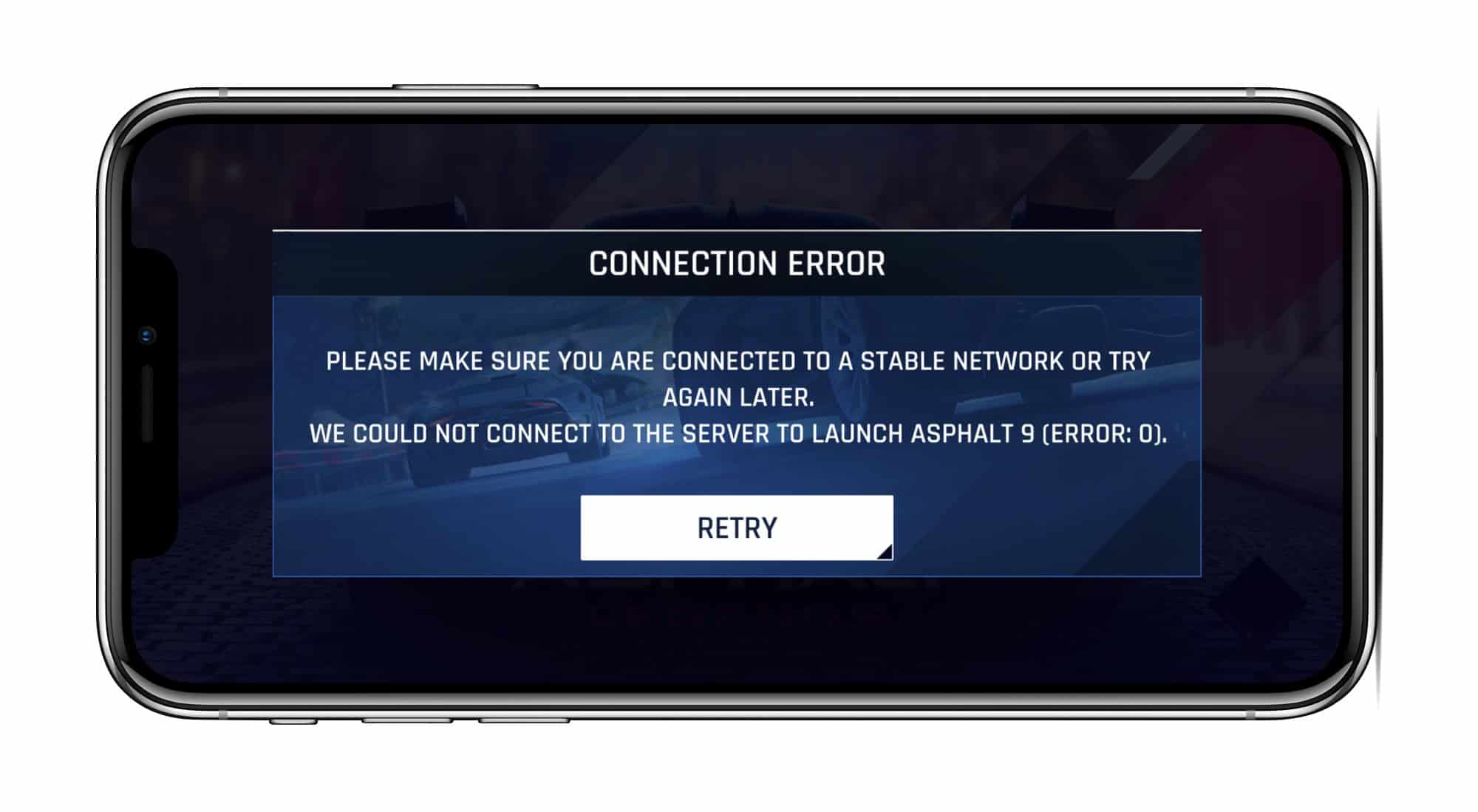 The Asphalt 9 has been throwing "Connection Error" message for many users off lately. The error occurs mostly when the game is being loaded after launch OR in-game when the Asphalt 9 "Not Syncing" error isn't going away.
The Connection Error pop-up message reads the following:
Please make sure you are connected to a stable network or try again later.

We could not connect to the server to launch Asphalt 9 (Error: 0).
Here are some tips which could be of help to get rid of the connection error in Asphalt 9.
Restart the game
When you see Connection Error in Asphalt 9 and retrying to connect isn't helping, it's best to force close the game and then launch it back.
Restarting the game will clear any temporary issue and let you play the game without connection error issues.
Check your internet connection
If restarting the game isn't helping, you may have internet connectivity issues on your device. To verify connectivity, launch a web browser app and try to open any webpage. If the internet is not working the "Connection Error" is quite apparent.
However, if internet connectivity is excellent on your device, then you got to switch to Mobile Data from WiFi or vice versa to get Asphalt 9 working. Your WiFi network may have a temporary problem resulting connectivity issues with Asphalt 9.
If the game loads up fine while using Mobile Data, then try to restart your WiFi router to see if it fixes the problem with your WiFi network.
Restart your device
If internet connectivity is excellent, but the game isn't loading with either WiFi or Mobile Data, then perhaps a forced restart of your device might fix the problem.
---
That's all we know about fixing connectivity issues with Asphalt 9. If you've any tips to share about this problem, do let us know in the comments section below.