What do you do to rotate the display when you couldn't tilt the phone or the sensor responsible for rotation is not functioning? A broken rotation sensor is a mess and you will have to shell out a lot of bucks to get it repaired or replaced. But what if we told you there is a way you can rotate the iPhone or iPad screen without tilting the device.
iOS and iPadOS have an 'AssistiveTouch' setting which enhances the accessibility of your iPhone or iPad. With this setting enabled, you can have a button right on the screen with shortcuts for various tasks, including forcefully rotating the screen without tilting the device. Also, you can move the button across the screen so that it doesn't become a hurdle when toggling through your device.
The process to enable 'AssistiveTouch' and to rotate the screen through it is similar for both iPhone and iPad. We will be using an iPhone for this article but even if you are an iPad user, keeping a track of the process would be effortless.
Enabling AssistiveTouch on iPhone or iPad
To use rotate the screen using the 'AssistiveTouch', you will first have to enable it. It is located in the 'Accessibility' settings of your iPhone or iPad.
To enable 'AssistiveTouch', tap on the 'Settings' icon on the iPhone home screen.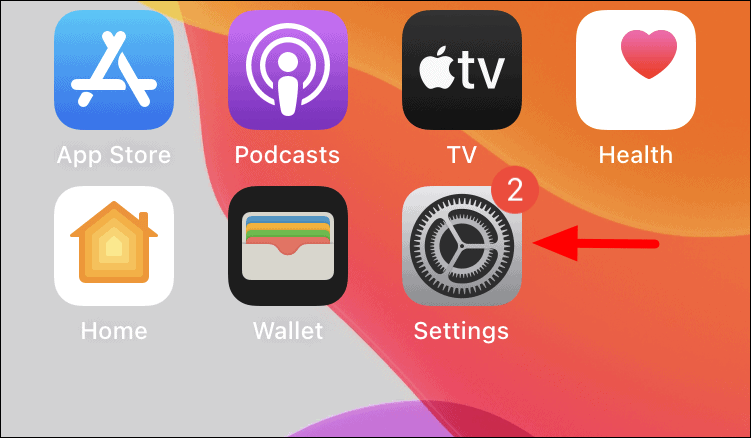 Scroll down and look for 'Accessibility' in the list of options. After you locate it, tap on it to proceed.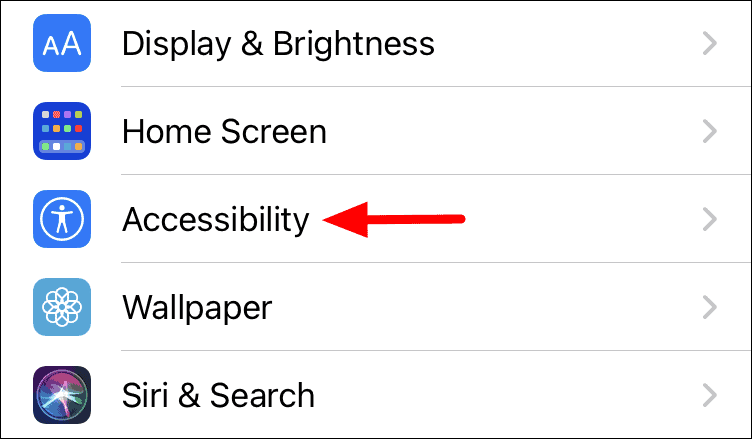 On this screen, you will find a lot of accessibility settings including zoom, touch, and home button amongst others. Tap on 'Touch' under the 'PHYSICAL AND MOTOR' section.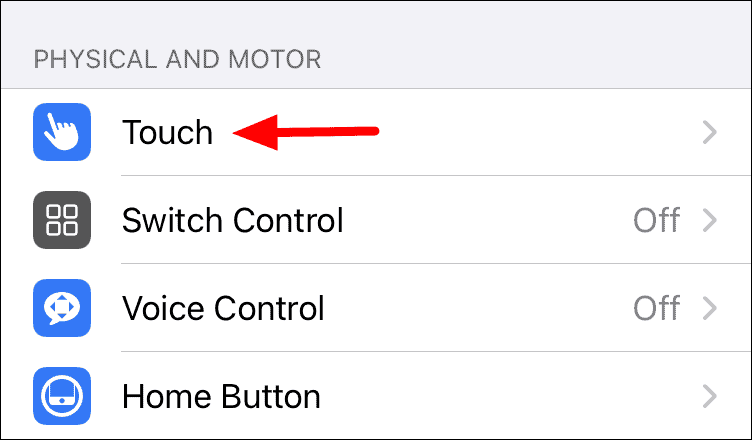 You will now find the 'AssistiveTouch' feature at the top of the screen. Tap on the toggle right next to it to enable the feature.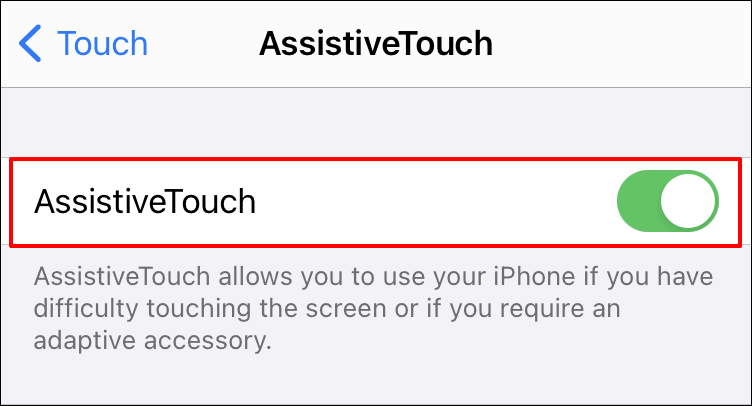 ---
Rotating Screen with AssistiveTouch on iPhone and iPad
After you have enabled the feature, you will find a dark-grey button on the screen from where you can carry out multiple tasks at ease. Also, you can move the button around the screen. When not in use, the color of the AssistiveTouch button turns a few shades lighter.
To put it to action, open an app where you want to rotate the screen and tap on the 'AssistiveTouch' button.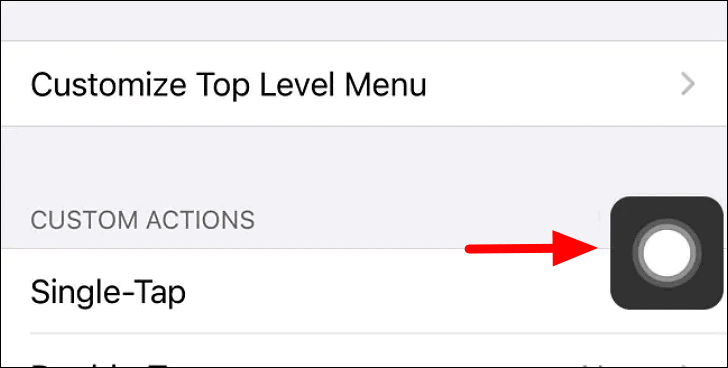 A black box will pop up with multiple options spread across in a circular manner. Since we are interested in rotating the screen, tap on 'Device'.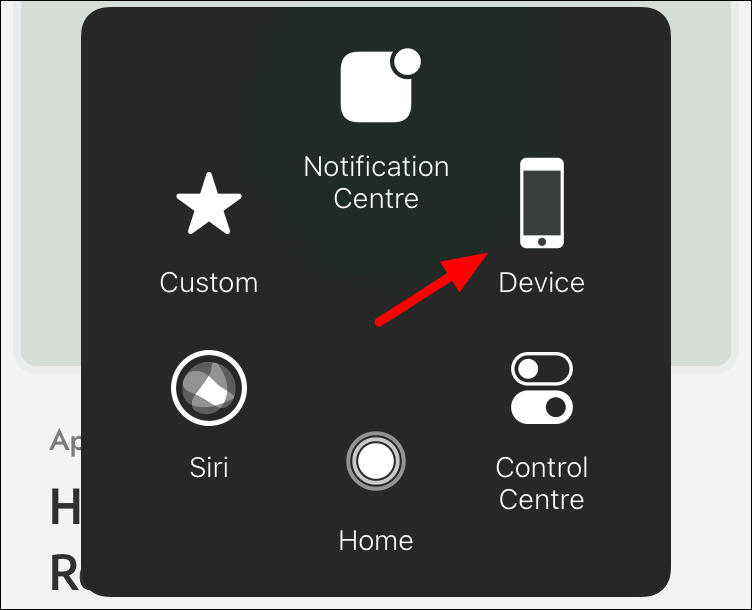 A new set of options will be displayed in the 'AssistiveTouch' menu to change the volume, lock the screen, and rotate the screen. Tap the one that says 'Rotate Screen'.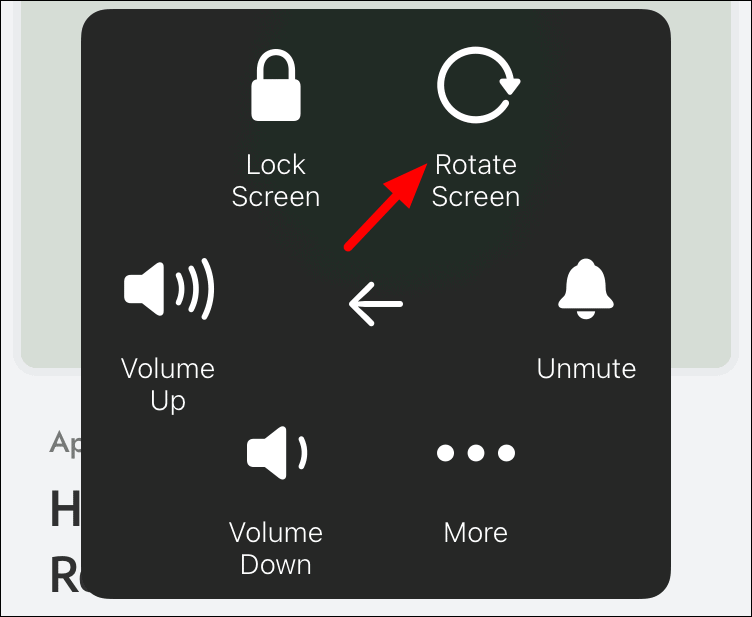 You can now select either 'Left' or 'Right' options to rotate the screen in either direction without tilting the device. You can even turn the screen 'Upside Down' if you need to.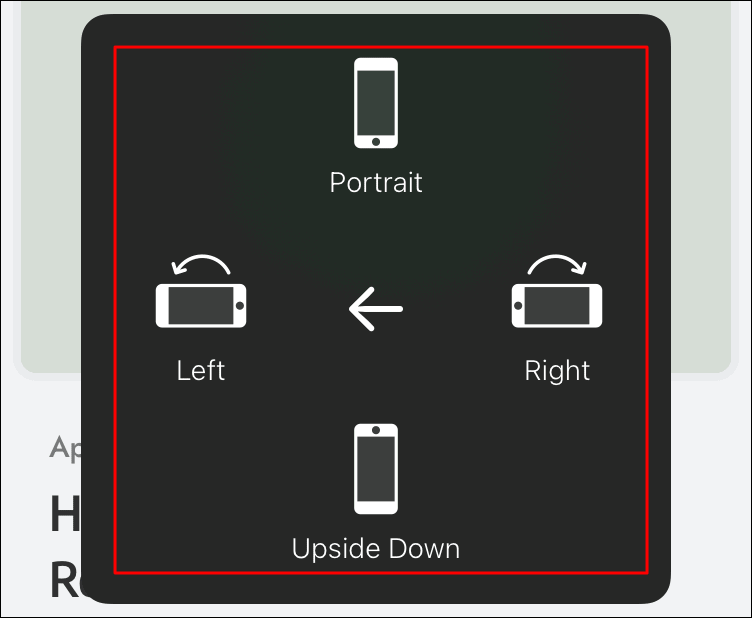 When you're done with your screen rotation need, select 'Portrait' from the rotation menu to bring the screen to its default state.