How to Generate a Password on iPhone and Save in iCloud Keychain
Easily generate strong passwords with iCloud keychain and let it remember them for you.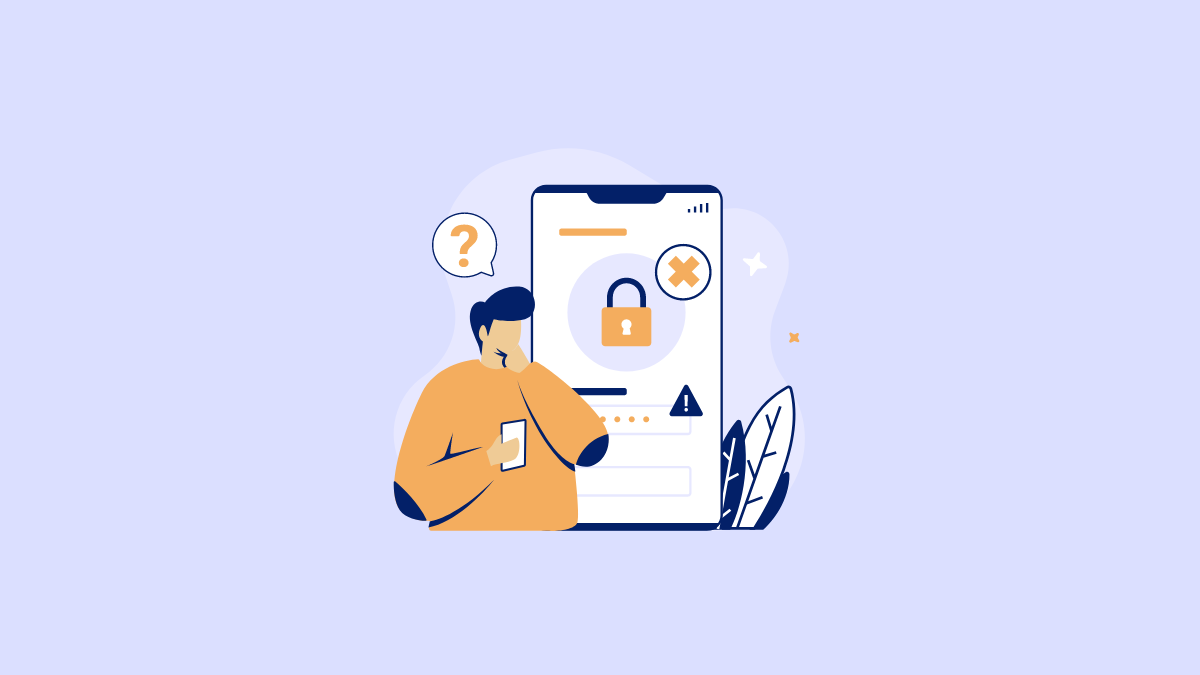 The first step towards protecting your online information is to create strong passwords. However, the stronger and more complex they get, the more difficult it becomes to remember them. Fortunately, your iPhone can save you from the hassle.
It can not simply save your passwords but also generate and then save the generated password for you in Keychain. For the uninitiated, Keychain is the password manager built into the Apple ecosystem. It allows you to save your website/app credentials and access them on all the Apple devices logged in with the same Apple ID.
But before you begin, you will need to make sure that Keychain has been enabled on your iPhone.
Make Sure iCloud Keychain is Enabled on your iPhone
First, head to the Settings app from the Home Screen of your iPhone. Then, tap on the 'Apple ID card' tile.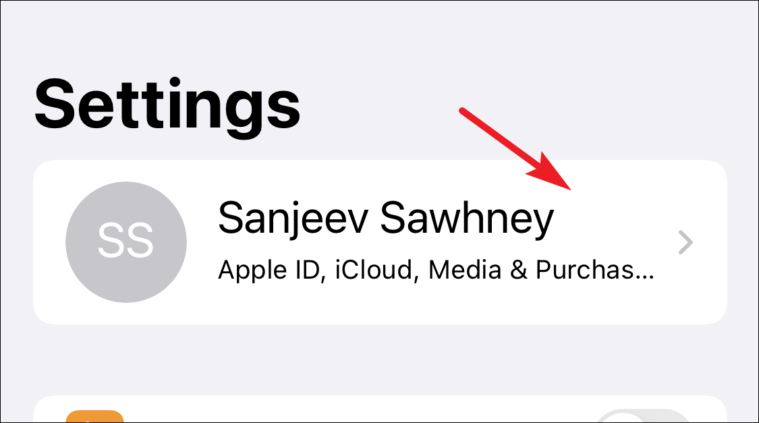 Next, tap on the 'iCloud' option to proceed.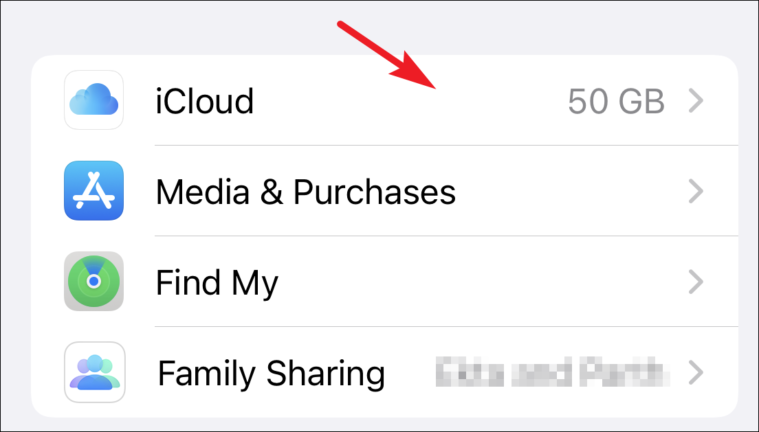 Then, head to the 'Keychain' option.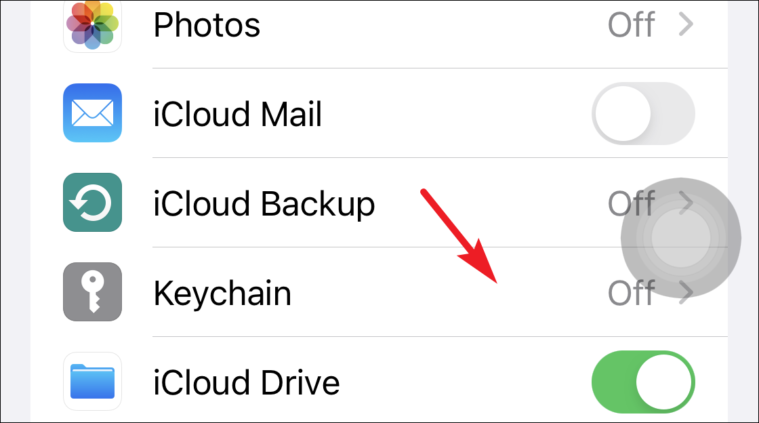 After that, tap on the toggle next to 'iCloud Keychain' to turn it on.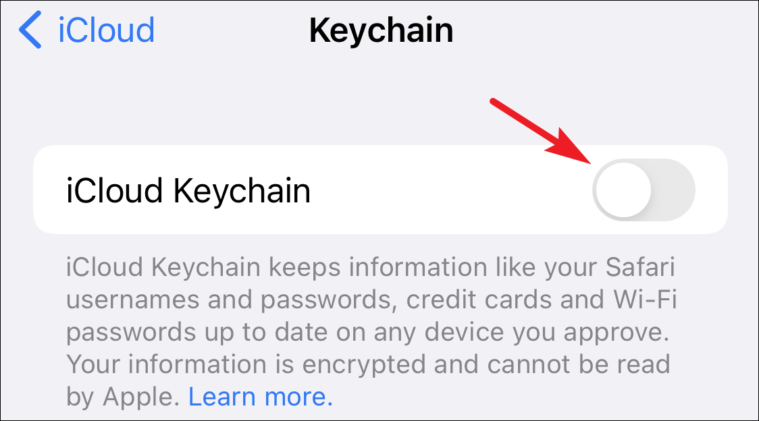 Save Login Credentials in iCloud Keychain when Signing up
Since Keychain is baked right into iOS, all you need to do is generate credentials on your desired website/app using Safari.
First, launch Safari and head to your desired website. Then, start with the sign-up process.
As soon as you reach the password field, your iPhone will automatically generate a password for you and a pop-up menu will appear on the screen. Tap on the 'Use Strong Password' option.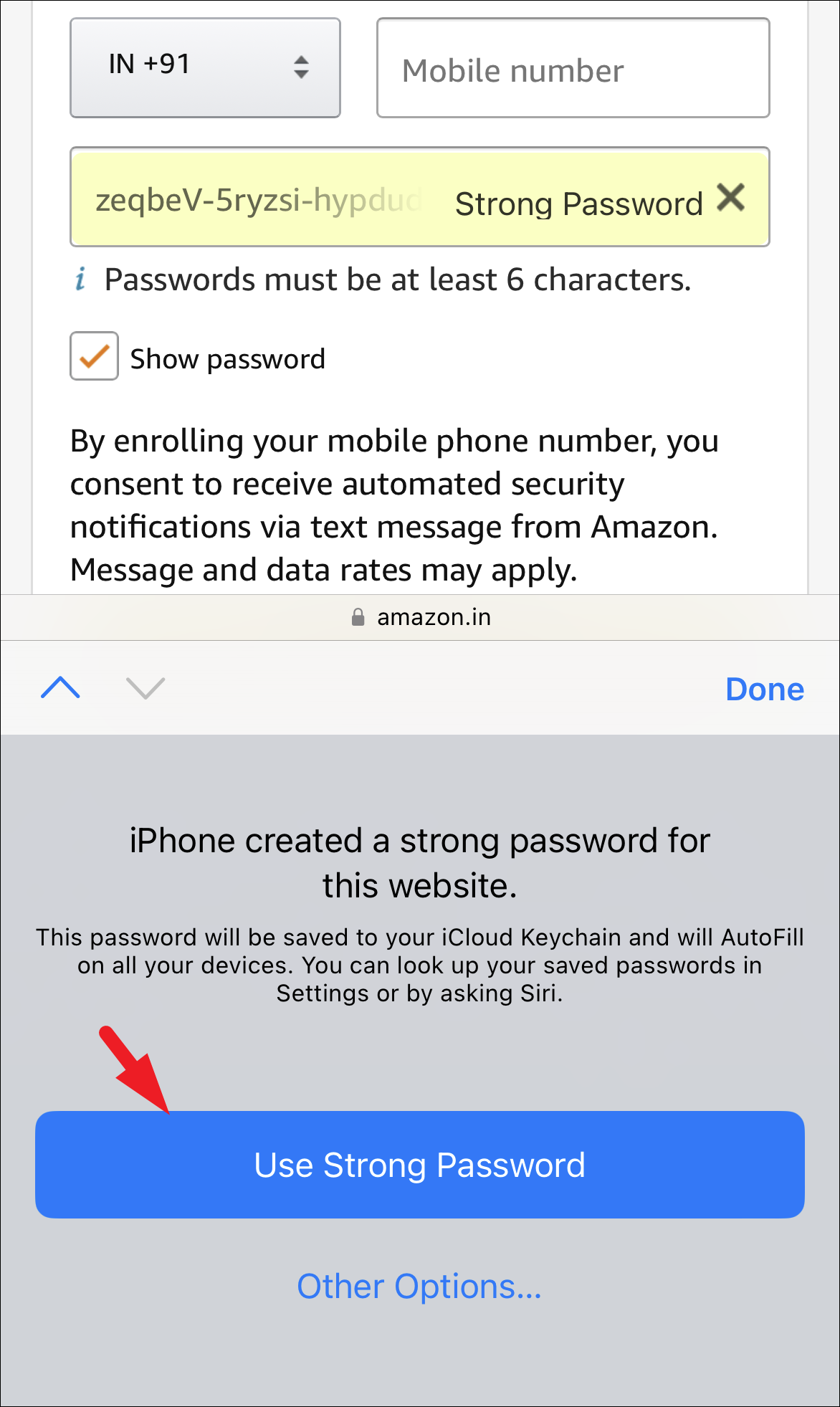 Once you are done with the signup process, the password will be automatically saved in Keychain. And that's all, it is that easy.
Add Credentials to Keychain for Existing Accounts
You can also add credentials for your existing accounts on your iPhone and access them across your Apple devices using iCloud Keychain.
First, head to the Settings app from the Home Screen of your iPhone. Then, tap on the 'Passwords' tile to proceed.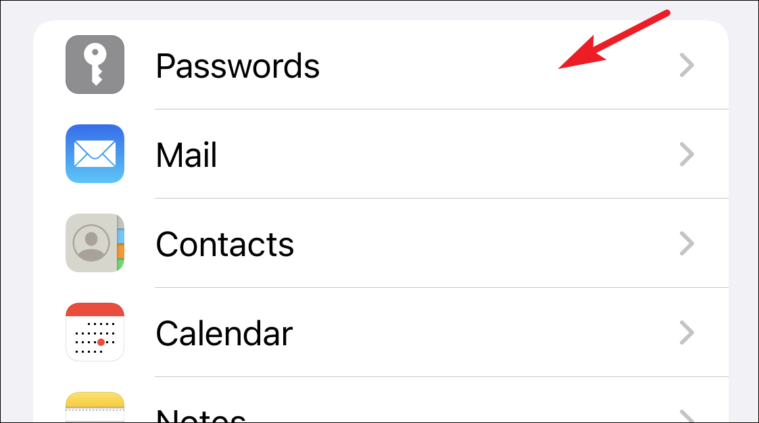 You will then be able to see the list of all apps and websites saved using the Keychain. To add a new credential, tap on the '+' icon.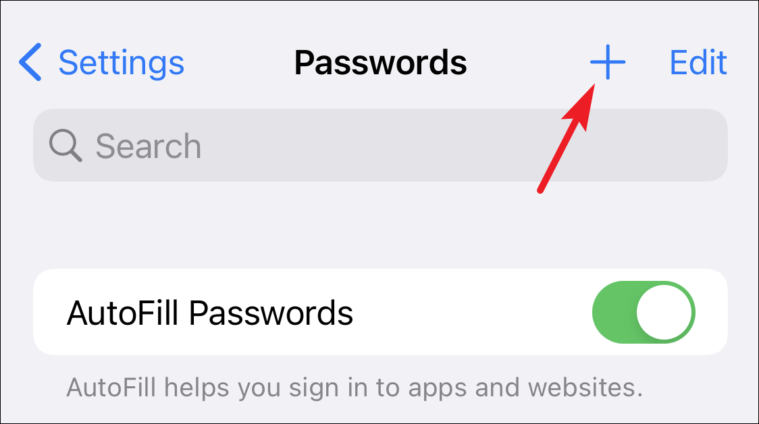 Now, enter the URL where you enter your credentials to log in. Next, enter the username.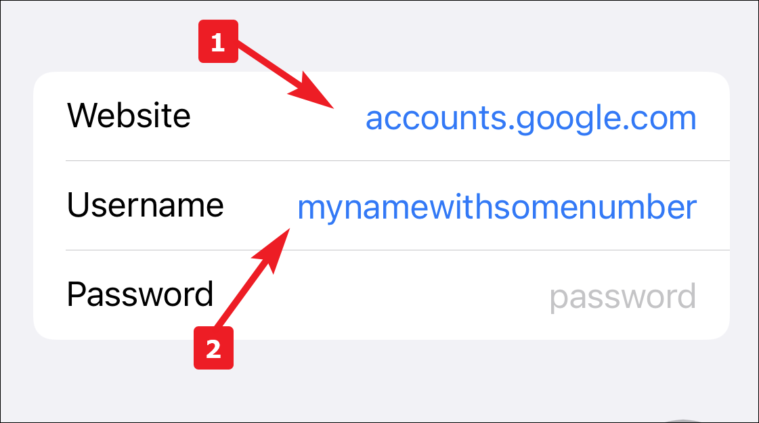 After that, Apple will suggest you a strong password at the top of your keyboard (where text suggestions appear). You can either use it to generate a password or enter one manually. Once entered, tap on the 'Done' button.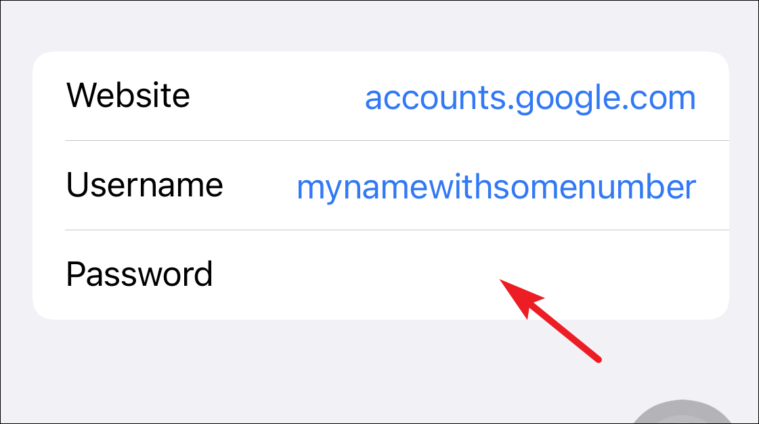 That's it.
---
View, Edit, and Manage Save Passwords on iPhone
Even with a built-in password manager, there can be times when you might need to revisit your password. Otherwise, you might need to update a credential because you changed the password from a different device. Thankfully, all this can be done with ease.
Head to the Settings app and tap on the 'Passwords' tile.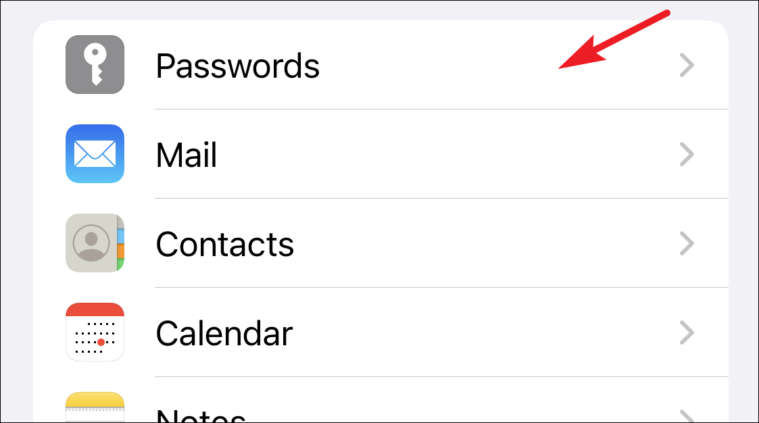 Next, locate and tap on the website for which you wish to see or update the password.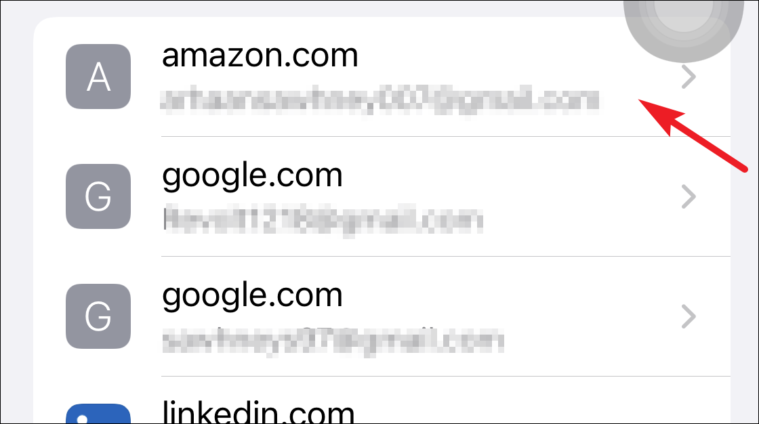 Afterward, tap on the 'Edit' button.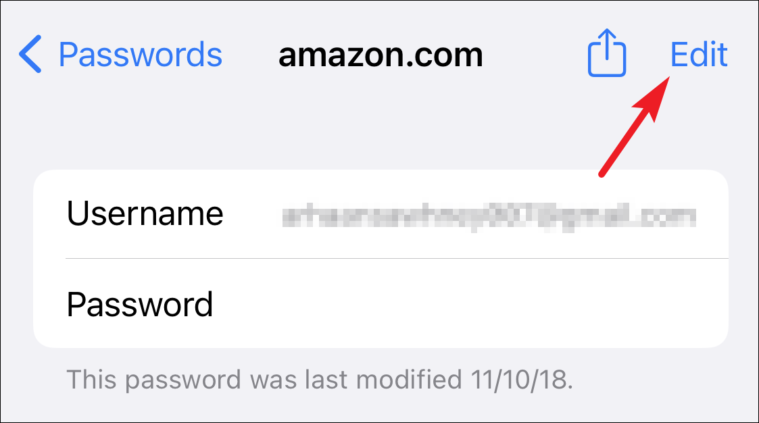 Then, tap on the 'Password' field and make the desired changes to it. Once changed, tap on the 'Done' button to save the changes.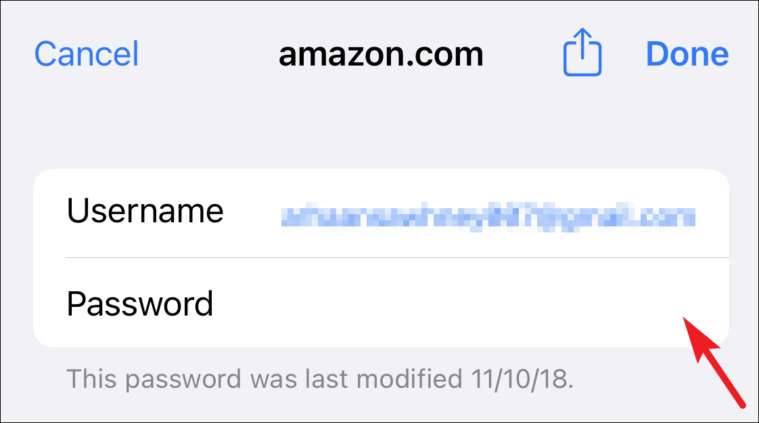 If you wish to delete a credential, from the passwords screen, just swipe left on a credential listing and tap on the 'Delete' option.
---
There you go, people. Generating passwords and saving them to iCloud Keychain is as simple as that.