Voice notes became a big thing on WhatsApp a couple of years ago. Exchanging voice messages instead of texts evolved as the latest and best way to communicate. It was convenient, quick, and super easy.
WhatsApp brought in a feature update to voice notes, recently. Users can now modulate the speed of the voice notes while listening to them. The speed range is rather short (1x, 1.5x, and 2x), but it is a useful update nonetheless. You can modify the pace of a voice note on any WhatsApp device as long as the application is up-to-date.
Make sure you have the latest version of WhatsApp installed on your device to be able to use this feature.
To get started, launch WhatsApp on your device and open a chat with a voice note. Hit the 'Play' button to play the message. You must first play the note to further change its speed.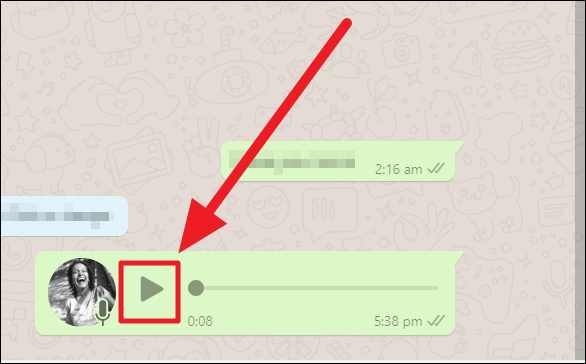 You will see a speed button in place of the profile picture circle. Click/tap this button to increase or decrease the speed of the voice note. 1x is the default speed, a click will increase it to 1.5x and another, to 2x. Click/tap this button again to return to 1x.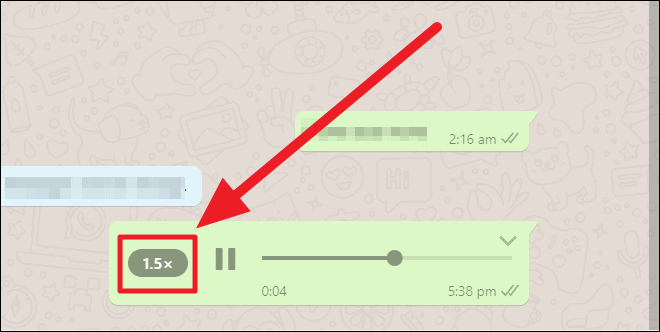 Customizing the voice note speed on the WhatsApp mobile application follows this straightforward method. However, the desktop app and the web client have another method in addition to the steps above – keyboard shortcuts!
Besides following the steps here on a desktop, you can also hold Shift+. to increase and Shift+. to decrease the speed of the voice note.
---
That's about switching up the voice note speed on WhatsApp. We hope you found our guide useful. Remember, update your WhatsApp to use this feature.