We may love our gadgets, but they are certainly no friends to those with eyes. Staring at our screens day in and day out causes abundant problems. Watery eyes, headaches, and eyesight problems are just some of the troubles these screens bring into our lives.
But the thing is, we're stuck with them. None of us are hurrying to chuck our phones out the window. Most of us don't even have the self-control to limit the usage of our phones, let alone abandon them altogether. Not that completely abandoning them is a good idea. Imagine someone who doesn't own a phone in this era; our minds definitely imagine something shady. And it's not the fear of becoming a social pariah that keeps us using a phone, they do have their advantages.
So, what's the solution? Perhaps we can try to ease the strain they cause on our eyes. Inverting the colors on the display, especially during the later hours of the day can help achieve this.
Why Invert the Colors on iPhone?
Inverting the colors on your iPhone display is an accessibility feature. Since most of the interface on our phones is light, it makes it easier for users who have trouble with lighter colors.
iPhones have had the option to invert the display colors for a long while. Inverting colors on iPhone used to work like anywhere else, light becomes dark and vice versa. It used to invert everything, from interface to media.
But then came Smart Invert. It's an improvement over Classic Invert. Where the latter inverts everything on the screen without discrimination, the former reverses the colors of the display selectively. It leaves images, media, and apps that already use dark color styles untouched.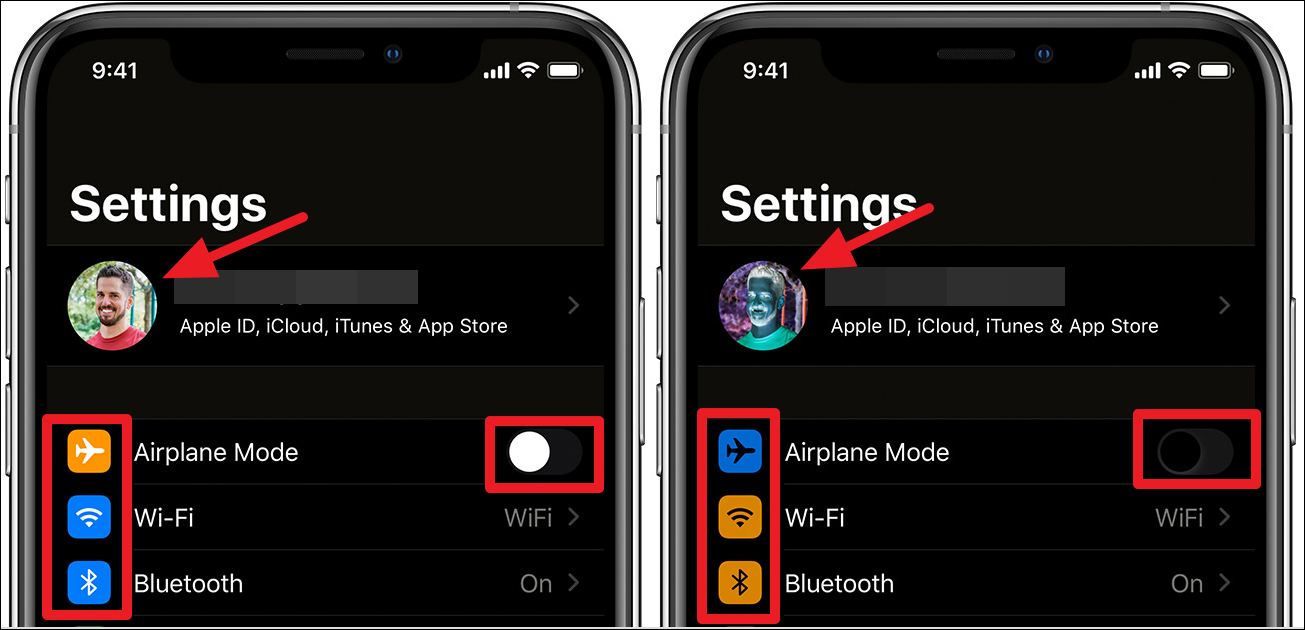 Classic Invert is still available, of course. Some users even prefer it to smart invert. The classic invert option also makes for a good prank story to play on someone else's iPhone. The choice, in the end, boils down to personal preferences.
Smart Invert v. Dark Mode
When smart invert first launched, users were asking for a dark mode on the iPhone instead. Now, iPhones have a dark mode. Many users prefer using the dark mode to ease the strain on their eyes. And dare I say, it works very well, with the option to even automatically schedule it.
Then, why pray, would you want to use smart invert instead of the dark mode? Although the dark mode is great and works with plenty of apps and websites, the truth is, it doesn't work with all of them. Many apps and websites will still appear white as day because they don't support dark mode. smart invert can bypass it for you. Whether or not an app or a website supports dark mode, with smart invert on, the lighter display colors will appear dark.
Now, Smart Invert doesn't work exactly like the dark mode. The colors are different, for starters. And while dark mode works with wallpapers that support it, smart invert will leave your wallpaper untouched. It'll also invert other colors, like emojis, and the story rings on Instagram, for example. The appearance of the home screen and control center will be different, as well. Smart Invert won't appear in your screenshots either.
So, again, it comes down to your preference. But don't use smart invert with the dark mode, as the combination of two will be disastrous. You'll end up with some effects that classic invert produces, for instance, a negative-like appearance of images.
Inverting Colors on your iPhone
Whether you want to use smart or classic invert, the steps are the same for both. Open the Settings app and scroll down to 'Accessibility'.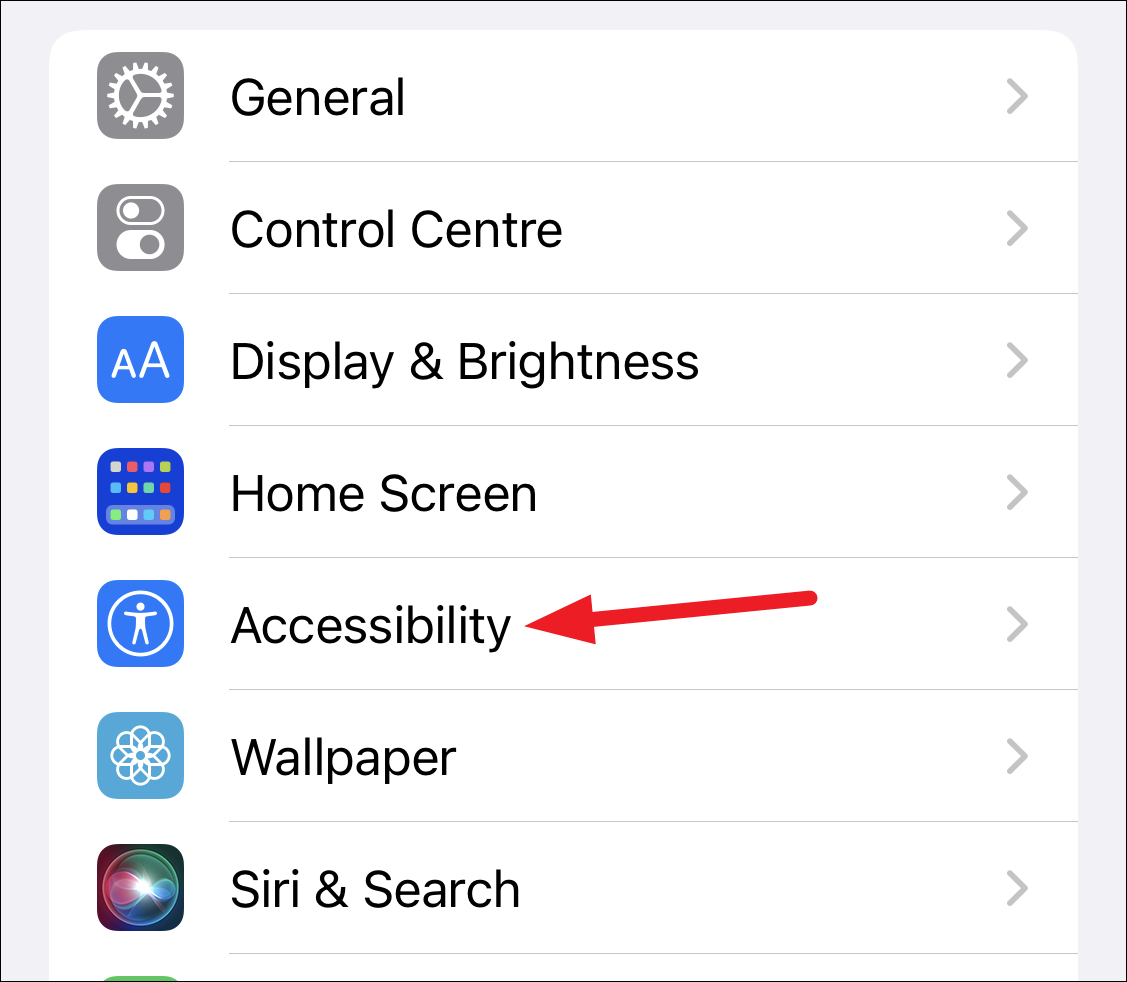 Then, go to the option for 'Display and Text Size'.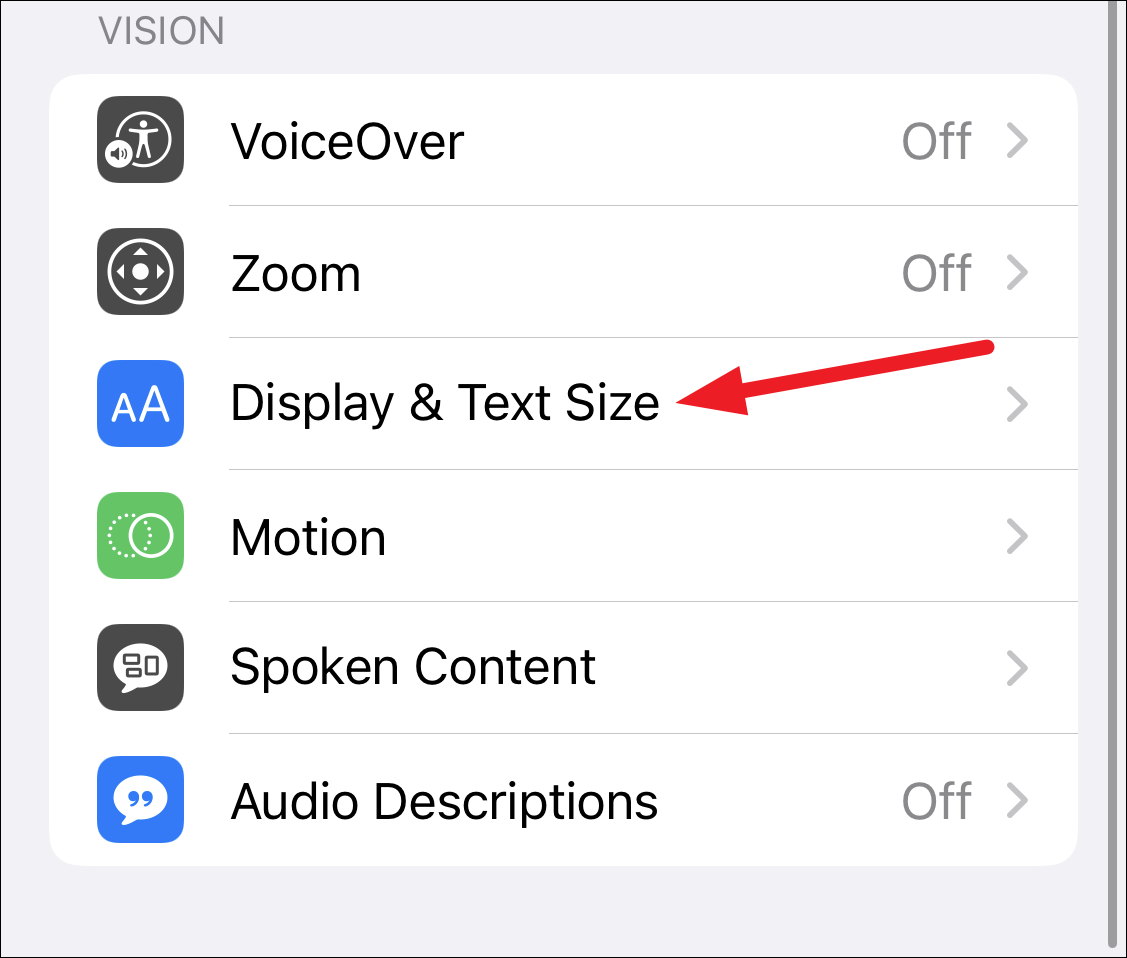 To enable Smart Invert, turn on the toggle for 'Smart Invert'.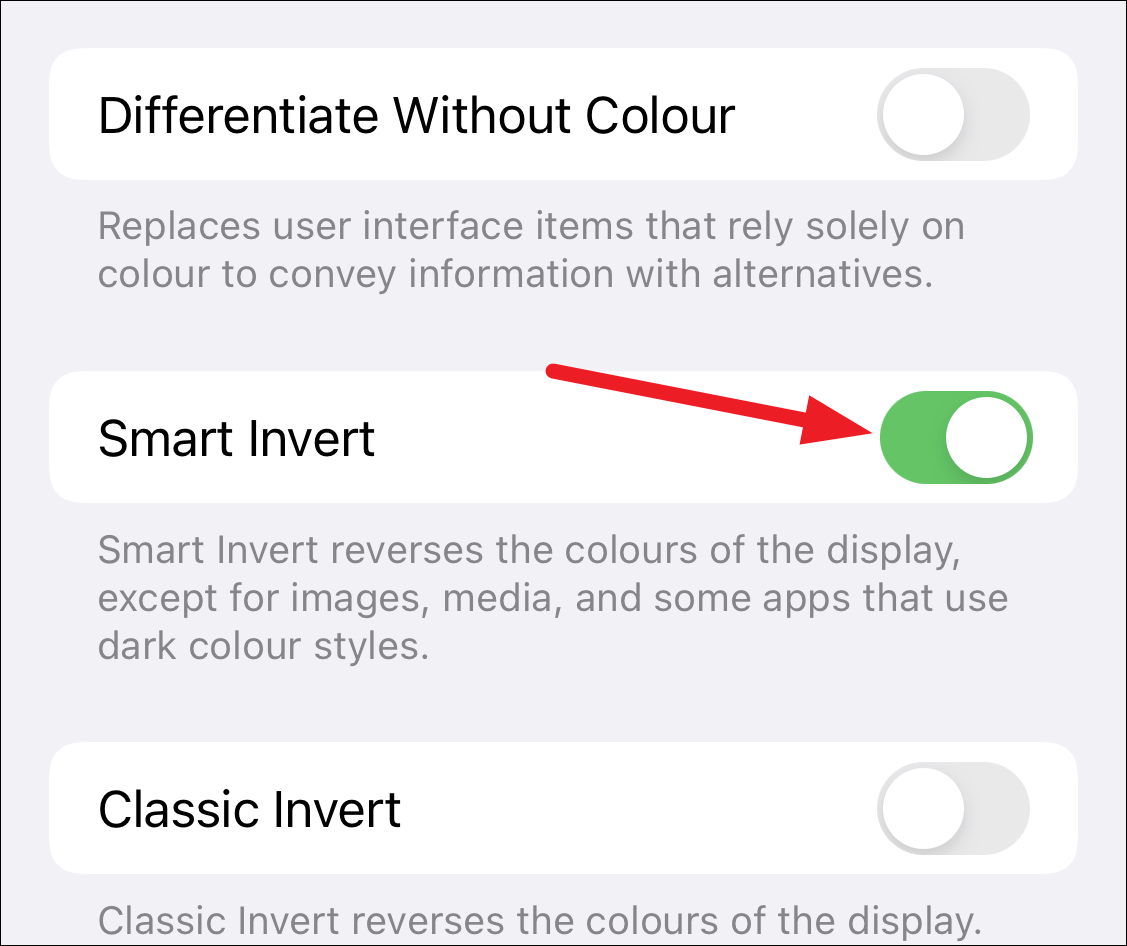 To use Classic Invert instead, skip to the next option and turn on the toggle for 'Classic Invert'.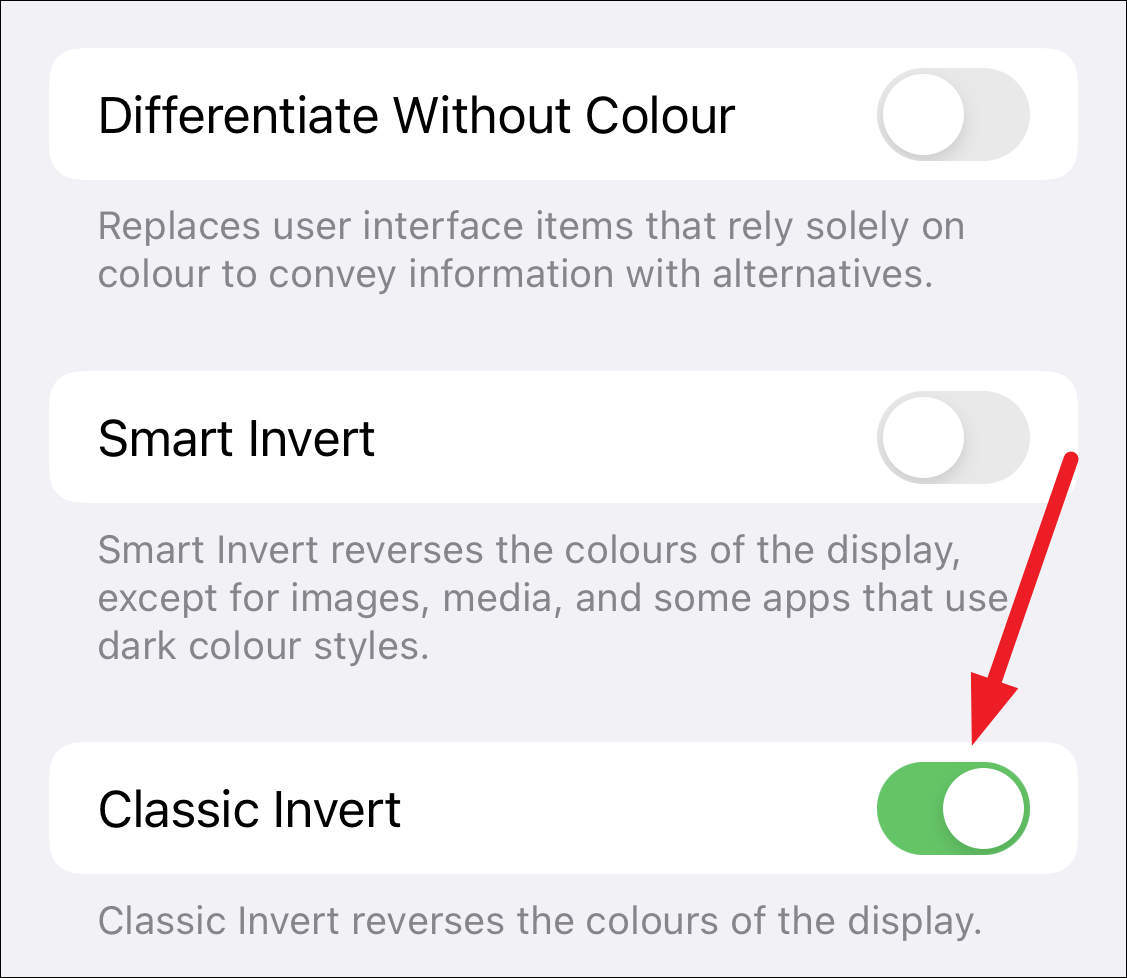 If you enable the toggle for one while the other is already on, the one that was previously on will automatically turn off. So, enabling Classic Invert when Smart Invert is already on will disable smart invert and vice versa.
Enabling Smart/ Classic Invert Faster
If you often want to use smart or classic invert on your iPhone, diving into the settings every time isn't very practical. It'll quickly become tiresome. One of the best things about using dark mode is how easier it is to enable it from the Control Center.
Enabling smart or classic invert can be quick too. You can have it as your Accessibility shortcut if you're not using any other, as you can only have one accessibility shortcut from the list. Adding Smart or Classic Invert as the accessibility shortcut will allow to enable or disable with three clicks of the side button. You can also add it to the Control Center then.
Go to 'Accessibility' from the settings. Then, scroll down and tap the option for 'Accessibility Shortcut'.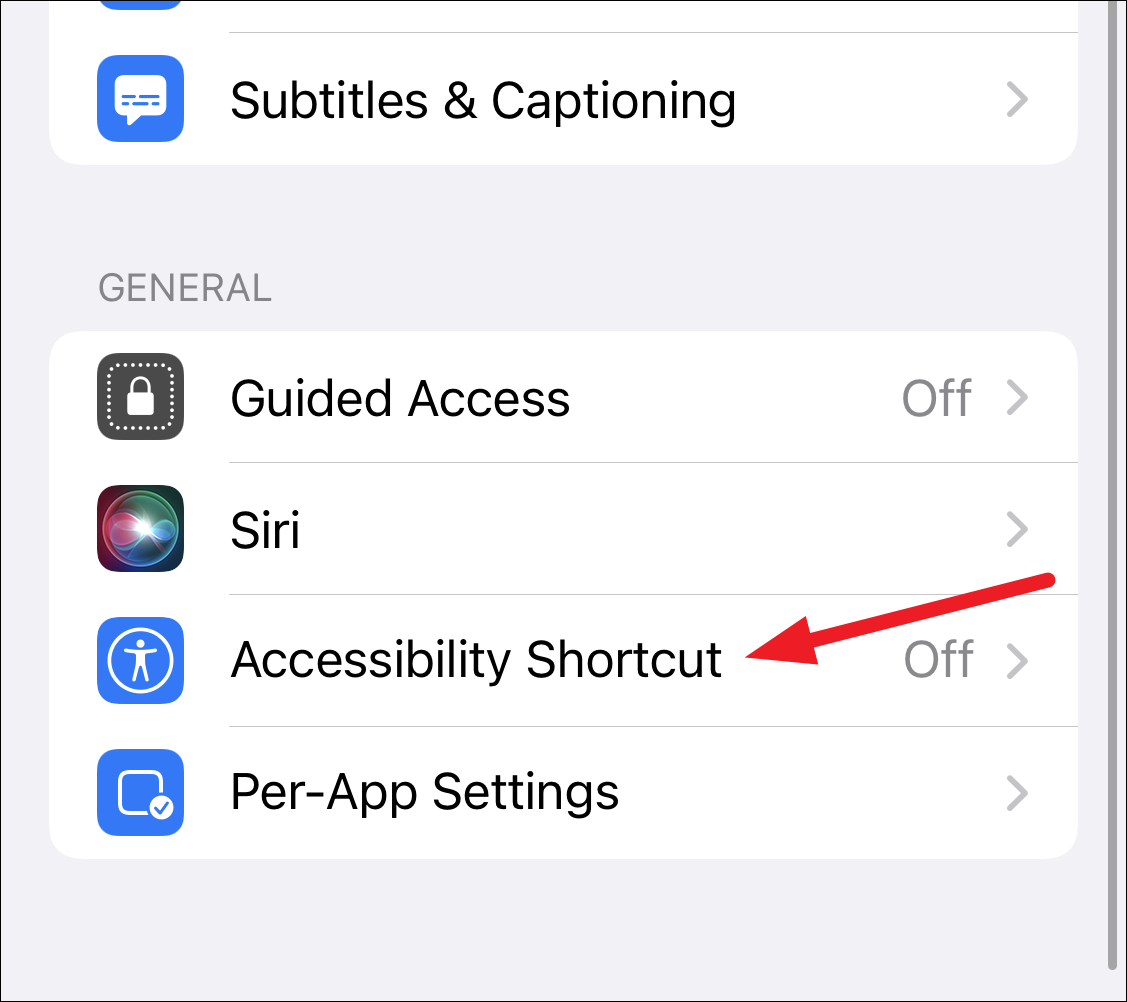 Tap 'Smart Invert' or 'Classic Invert' to select it as your accessibility shortcut.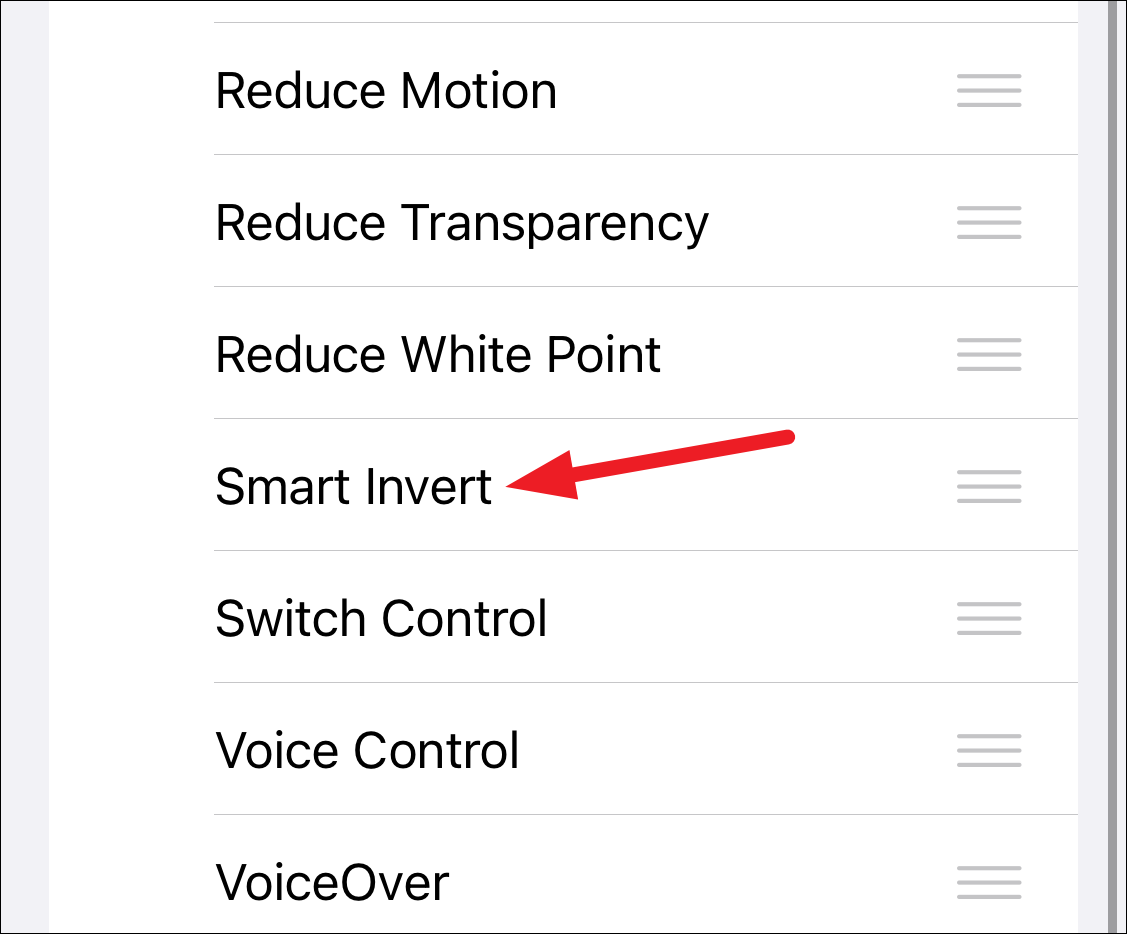 If you have SOS calls configured with a triple-click, enabling this will turn it off. Tap 'Continue' to proceed.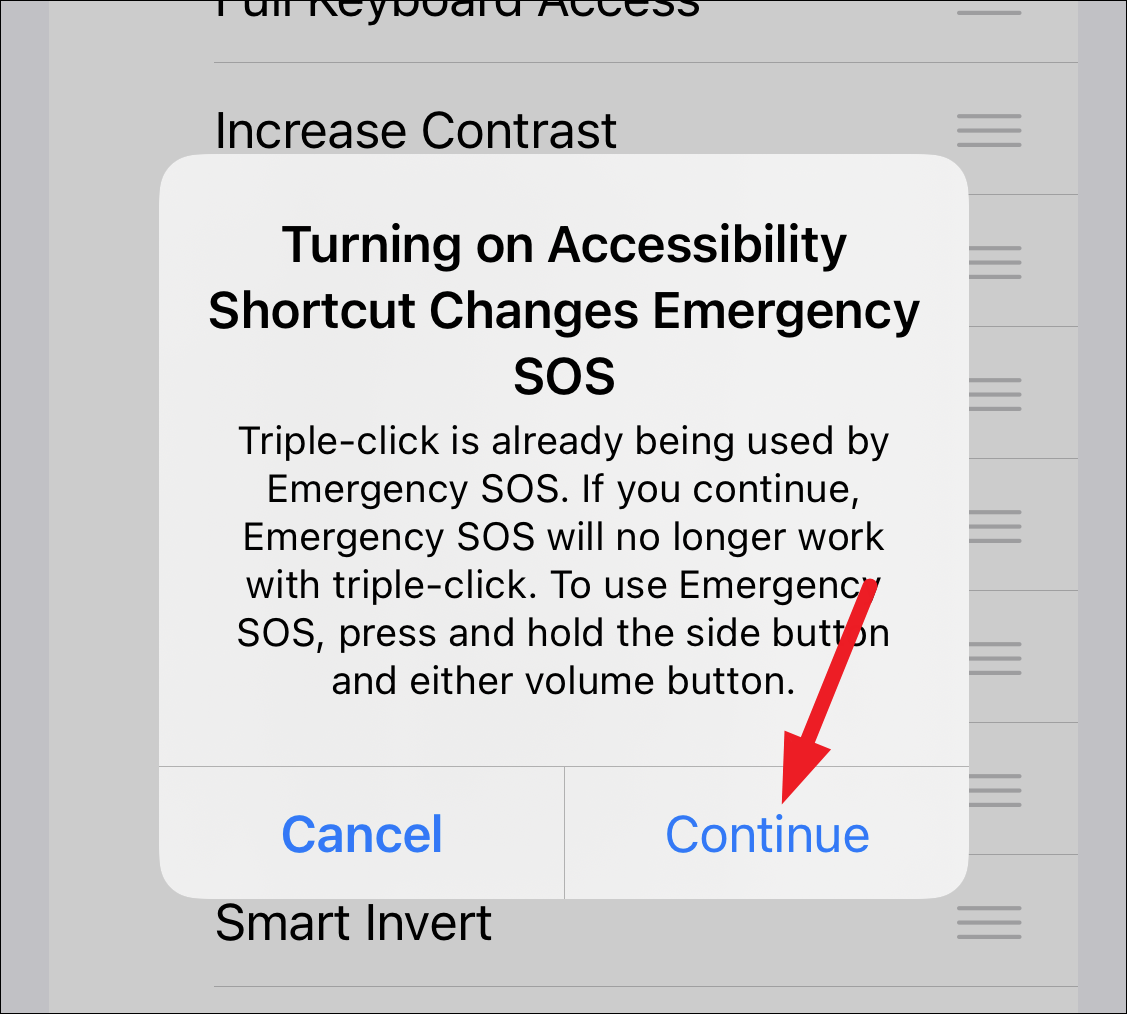 Now, you can click the side button three times whenever you want to enable or disable it.
To add it to the Control Center, go back to settings and tap the option for 'Control Center'.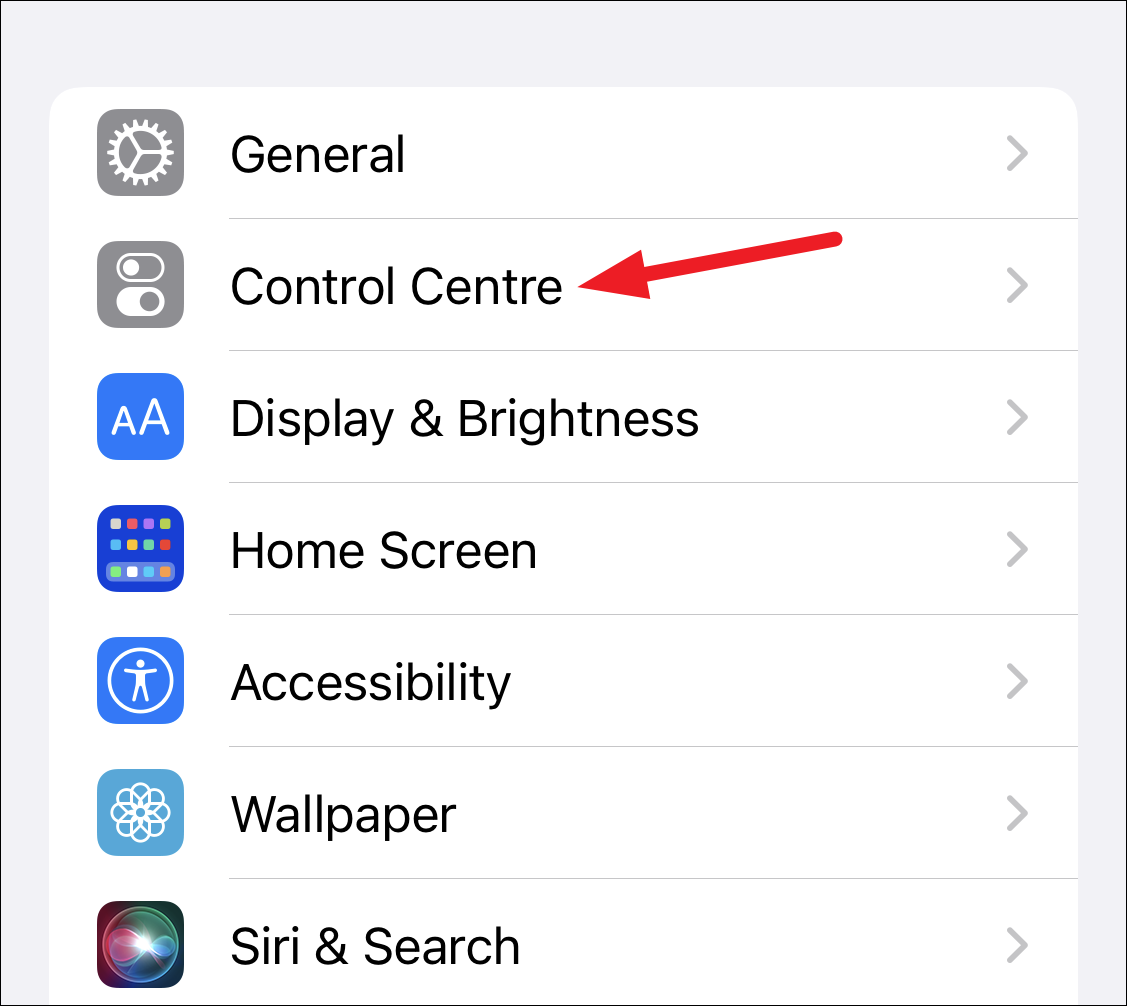 Scroll down to 'More Controls' and tap the '+' next to 'Accessibility Shortcuts' to add it to the Control Center.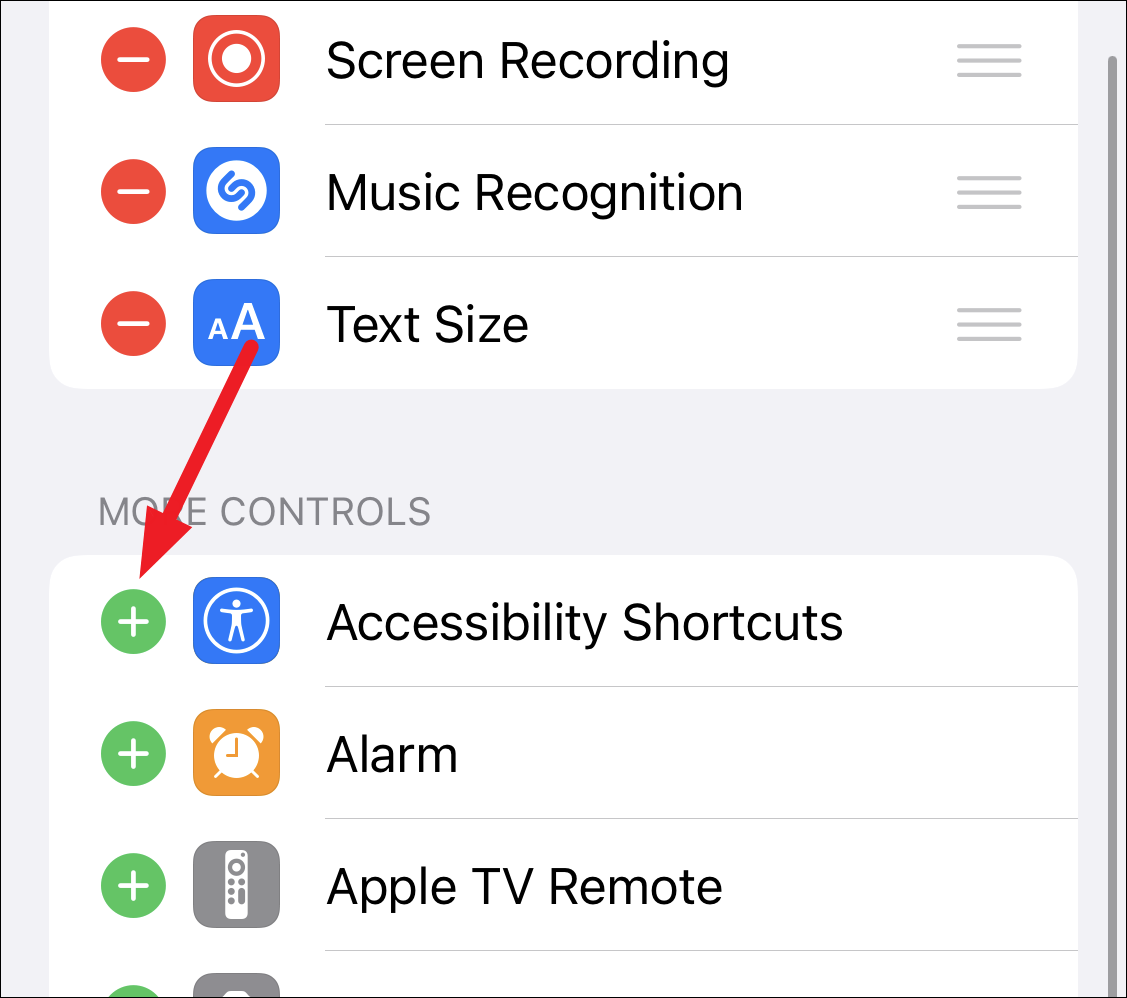 To enable it from the Control Center, swipe down from the upper-right corner of the screen to open it. Then, tap the option for 'Accessibility Shortcut'.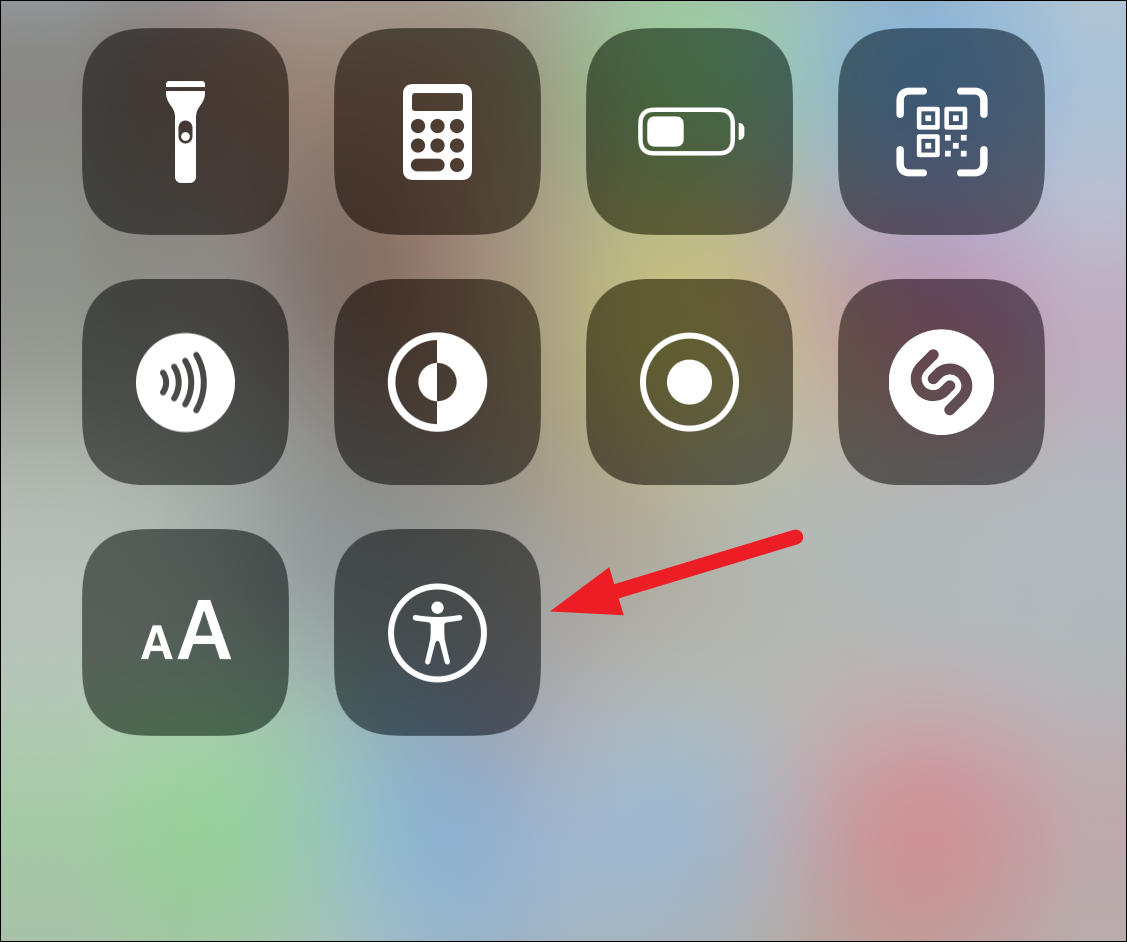 Further, tap 'Smart Invert' or 'Classic Invert'.
Using Smart Invert for Selective Apps
The fun thing about Smart Invert in iOS 15 is that you can even use it only for a few apps. So, if an app doesn't work with dark mode, you can use smart invert for it if you still want to use dark mode with the rest of the apps. You cannot have classic invert for individual apps, though.
Open Accessibility settings on your iPhone and scroll down. Then, tap the option for 'Per-App Settings'.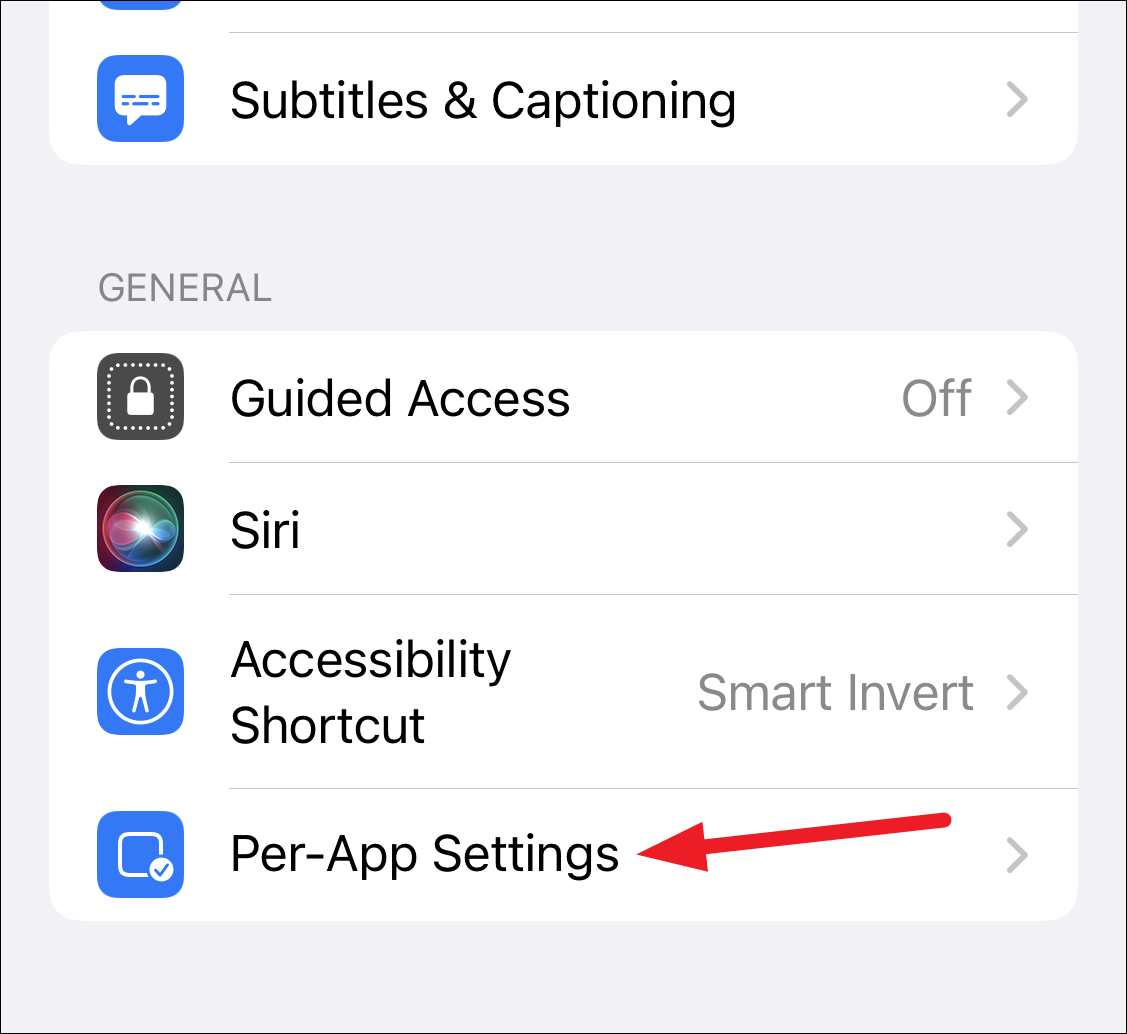 Tap the option for 'Add App'.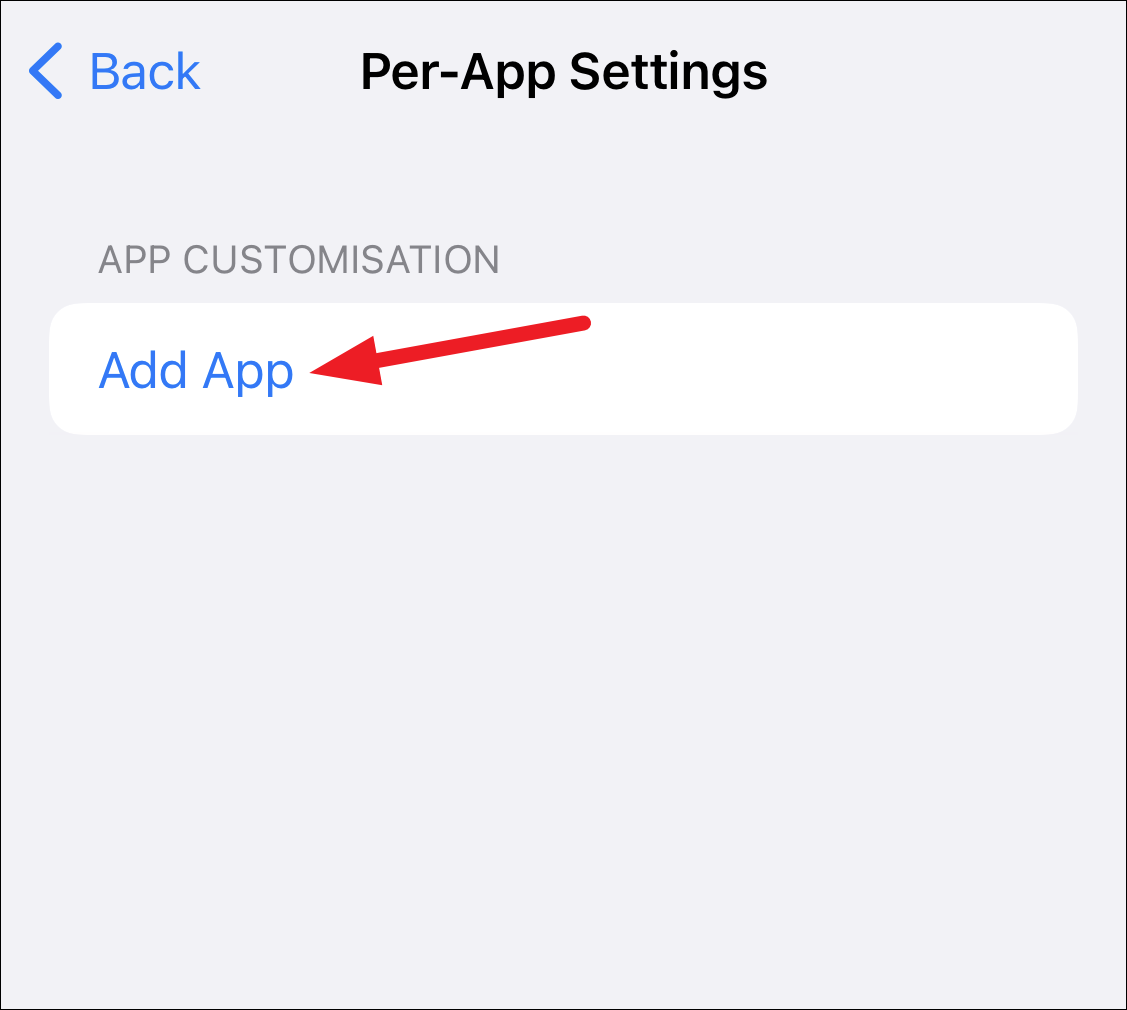 A list of all your apps will open. Find the app you want to add by either scrolling or searching the list. Then, tap the app to add it.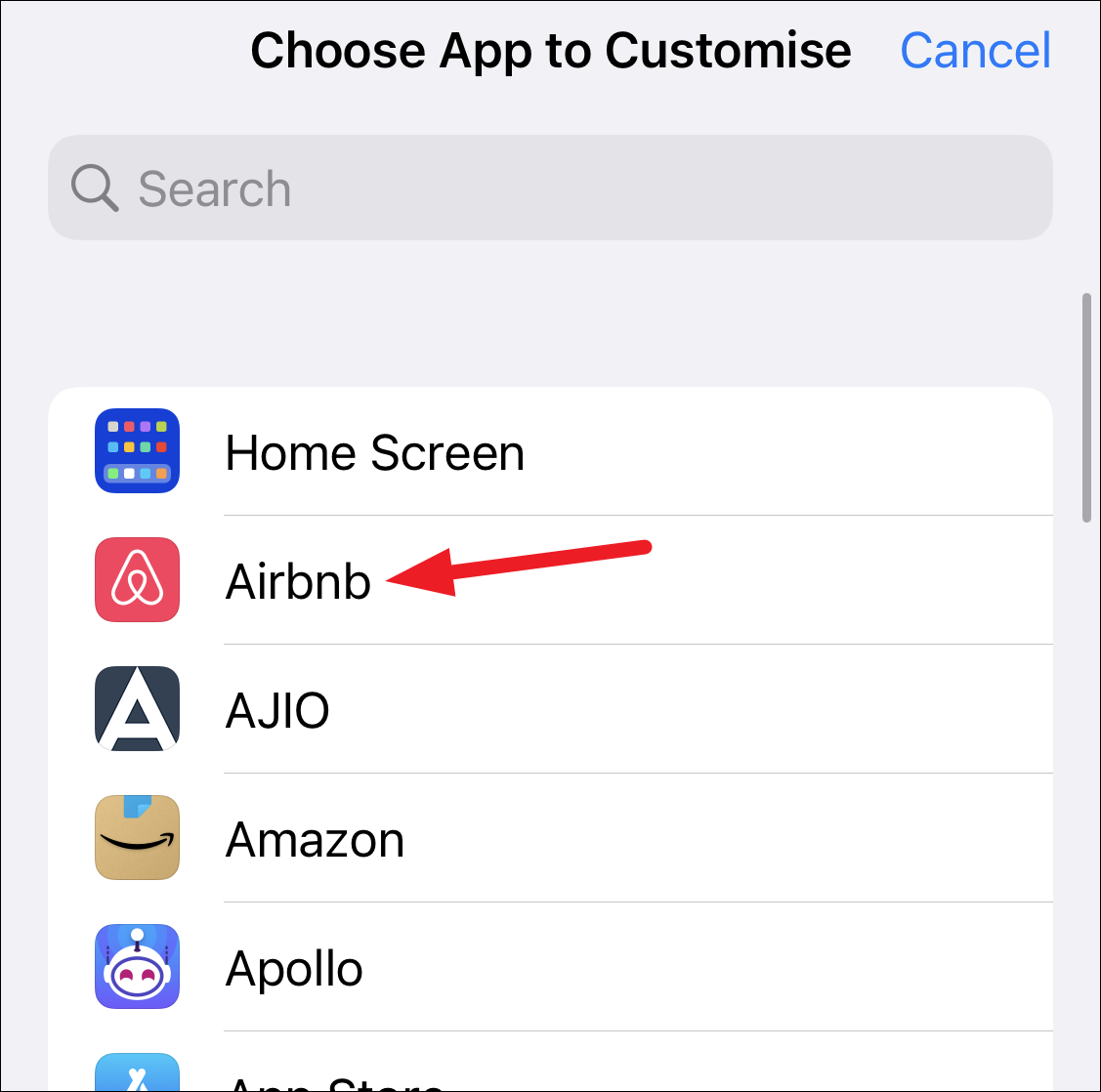 It will be added to the app customization list. Tap it to customize the settings.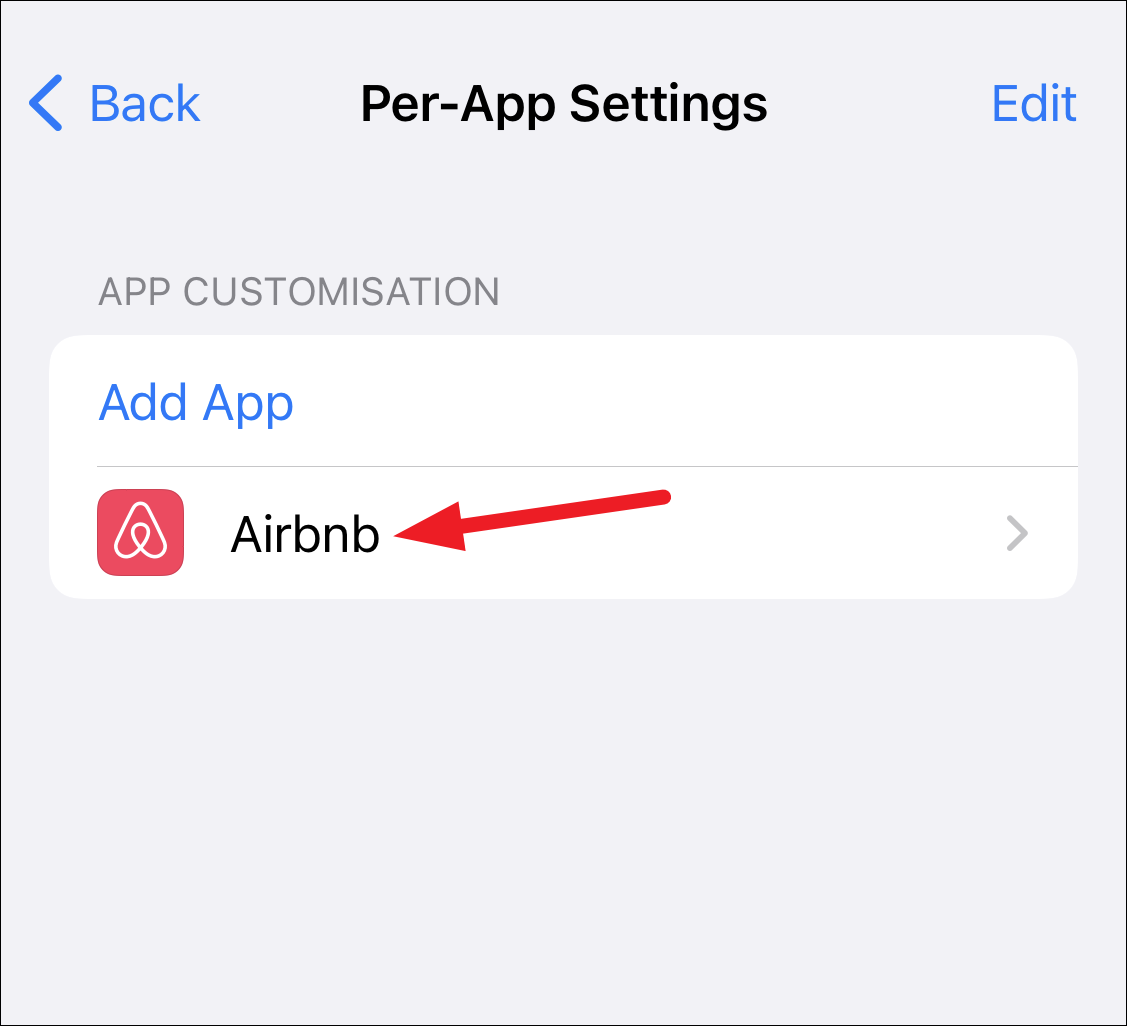 The available accessibility settings that you can customize will open. Tap the option for 'Smart Invert'. Default is its preset value.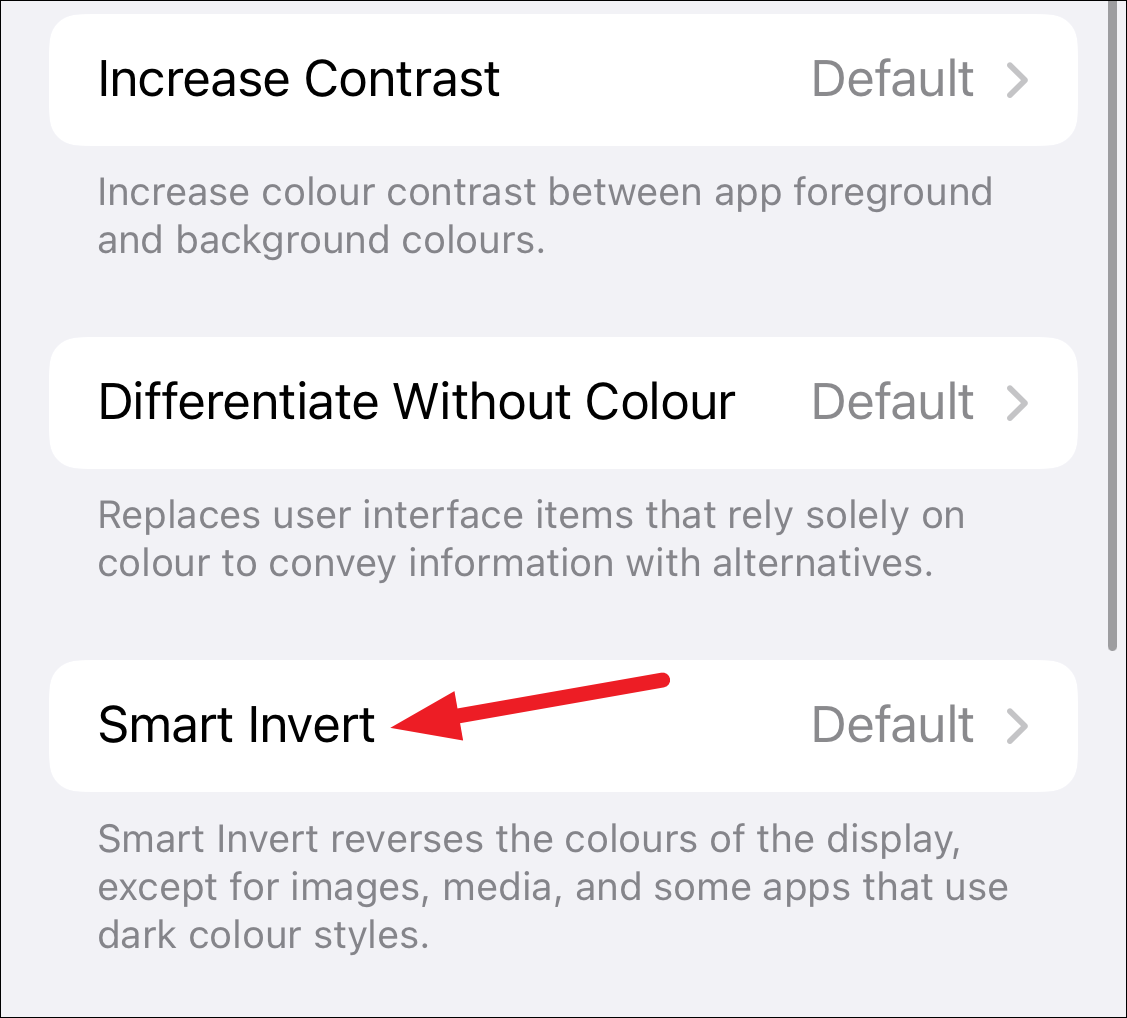 Then, select 'On' from the options. Now if you go and open that app, the colors will be smarty inverted.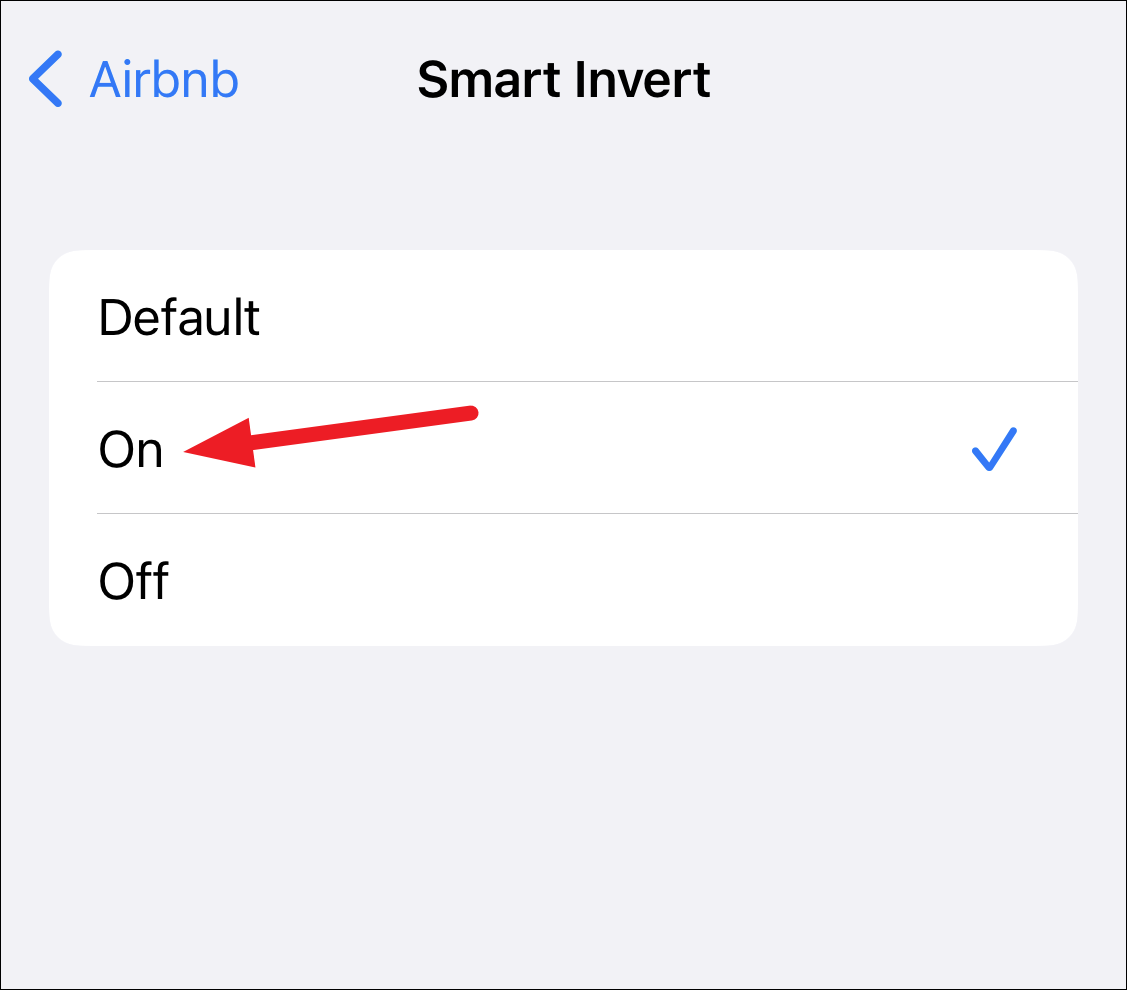 To add more apps, repeat the steps for each app individually.
---
To make the display easier on the eyes, iPhone gives a lot of options. Which one you want to use is entirely up to you. Whether you want to use the dark mode or invert the colors with smart or classic invert, it's easy as a pie.