Ever since work from home became the new normal, meeting apps have gained tremendous popularity amongst working professionals and students. In the absence of physical contact, users rely on these platforms to have meetings.
Companies, educational institutions, and even ordinary people now depend on these apps for group video calls. With such a vast audience to cater to, these platforms come with various features to stand out. The presenter and attendee classification from Microsoft Teams is one such feature.
A presenter has a role similar to that of the meeting host, barring a few options, while the attendee has considerably fewer capabilities. If you are a host, you must know how to make someone a presenter in Microsoft Teams.
Making Someone a Presenter
People from outside your organization joining the meeting will automatically be attendees. Before you make someone a presenter, send them an invite to join.
Once you have sent the invite link to someone, wait for them to accept it and join the meeting. As soon as the invitee clicks on join, you will receive a notification for the same. Click on the 'tick' mark next to the user's name to allow them to join.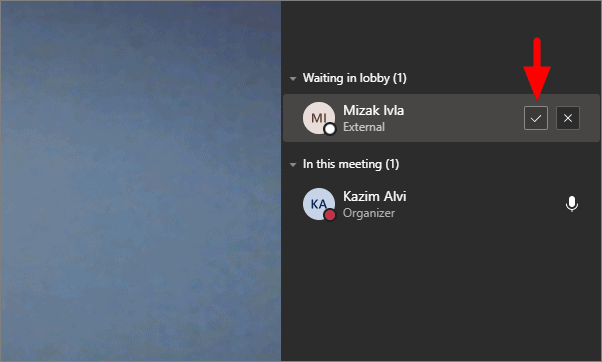 After the user has joined the meeting, click on the 'Show participants' icon at the top.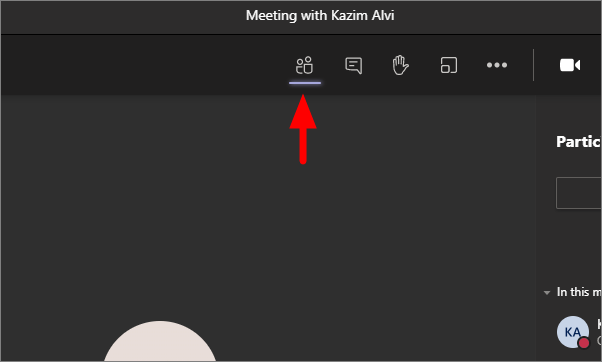 The participants will now be visible on the right. Click on the three horizontal dots next to the user's name and then select 'Make a presenter'.
The app will ask for a confirmation on whether you want to change the role from attendee to the presenter. Click on 'Change' that is written on a blue background. Making someone a presenter gives them a lot of options in the meeting.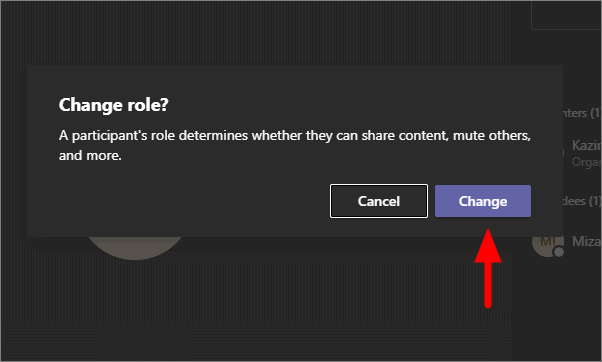 Microsoft Teams will then notify the user of the change in role after you make them a presenter from an attendee.
---
Now that you know how to make someone a presenter, managing calls on Microsoft Teams will be easier for you.