Remember the days you used to hang out with friends and play Pool and everything was alright in the world? You don't find the time to hang out anymore, but those days don't have to be over. You can play an 8 Ball Pool game with your friends in iMessage on iPhone.
Apple introduced games in iMessage with iOS 10, but many users still don't know about this functionality. With games in iMessage, you can play with your friends right on the conversation screen, and chat with them at the same time without having to switch between different apps.
To play 8 Ball Pool in iMessage, you would first need to download the game from the App Store.
You can also download the game directly from the Messages app. Open a Conversation, and tap on the App Store icon. Search for '8 Ball Pool' on the Store game and install it.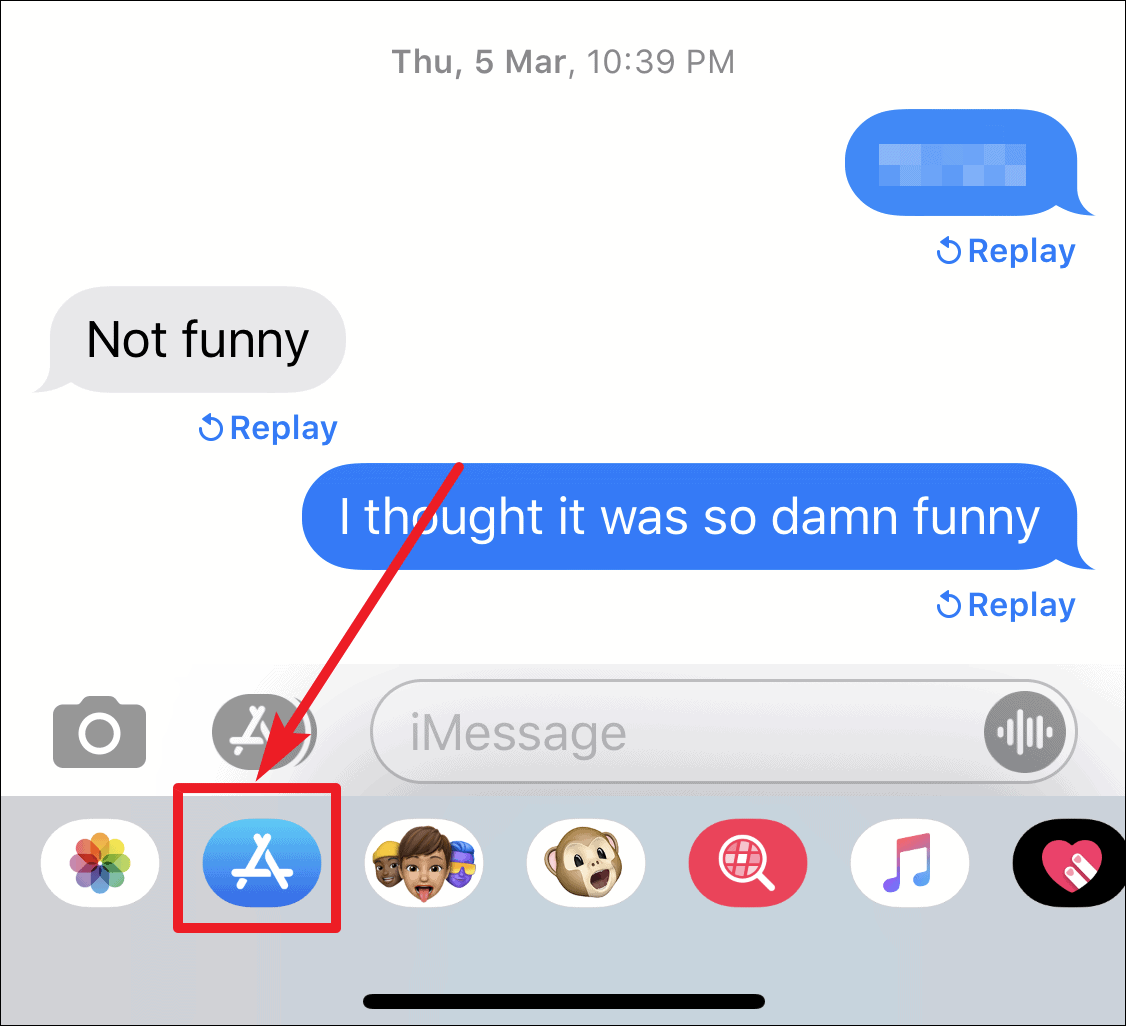 After the game is installed, it will be added among other apps on the app bar in iMessage. Scroll to the right on the bar to find it, and then tap to open it.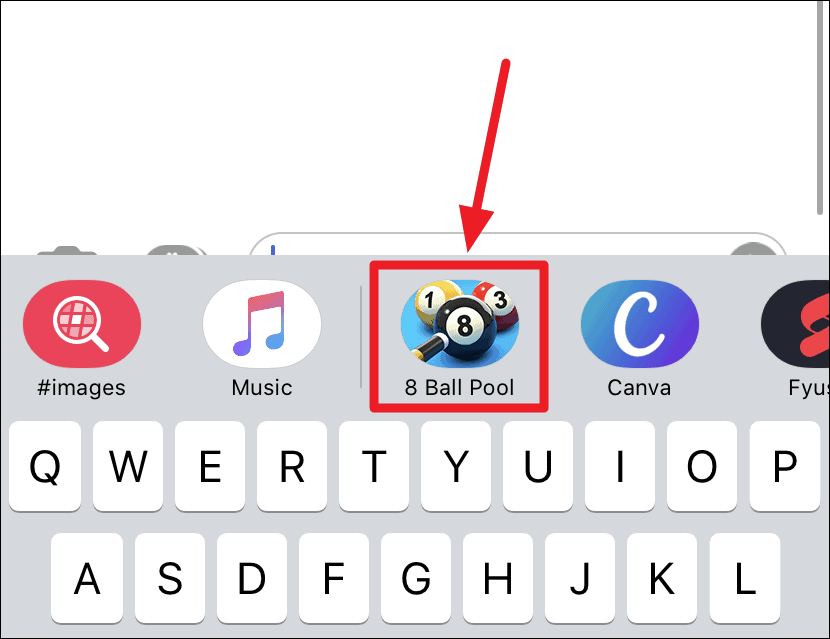 The game interface will show below the app bar. Tap the 'Create Game' button to initiate a game with a friend.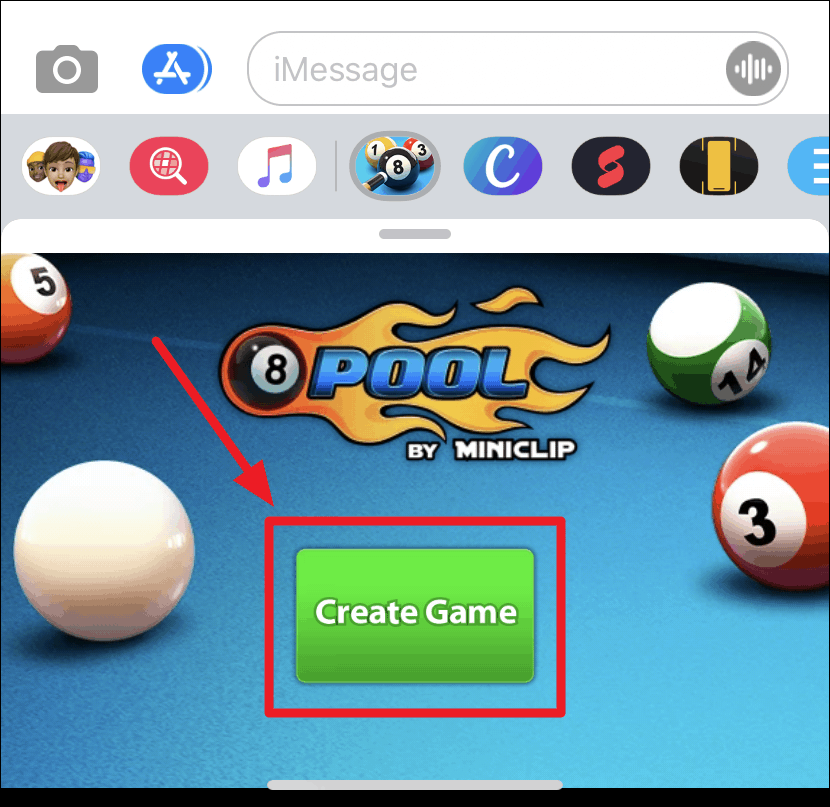 The game will open in the Message box. Tap on the Send button.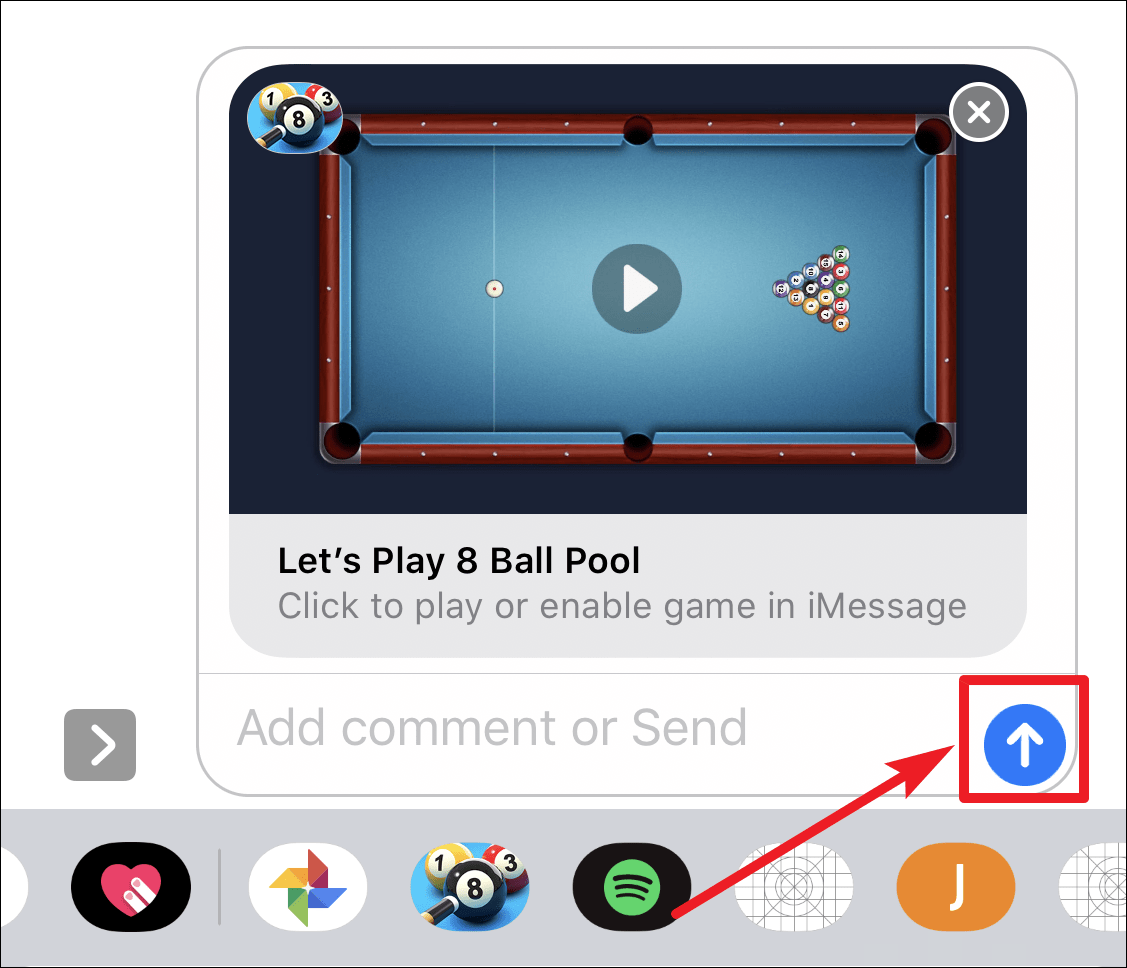 Now once your friend shows, you can play the 8 Ball Pool game in the iMessage app itself while chatting simultaneously.
---
In case your friend isn't online, you can play the game with someone live too while waiting for your friend. Tap on the 'Let's play 8 Ball Pool' message you sent to your friend to launch the game.
On the dialogue box that reads "While you wait, why not play someone live now", tap the 'Play Now' button to play the game with a random opponent.