How to Remove 'Online' Status on Reddit and Switch to 'Hiding'
Don't want others to see when you are active on Reddit? Learn how to turn off 'Online Status' on both the website and mobile app.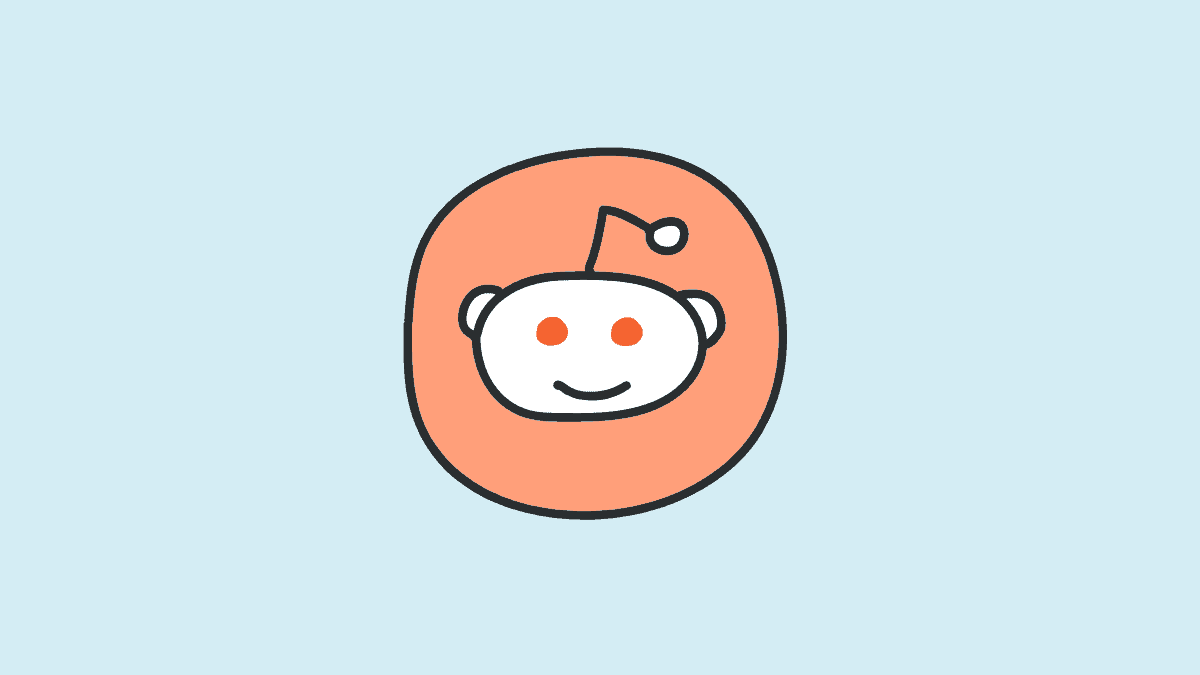 Reddit is the perfect platform for users to share their content, rate other user's posts, discuss various topics, and become a part of thousands of communities that suits your interests. Reddit has more than 430 million monthly active users, which is a big feat in itself.
To promote real-time conversations in communities, Reddit recently released 'Online Presence Indicator'. It helps others see if you are online and engage in conversations. Many a time, users are sort of hesitant in commenting or posting because they are unsure if the other members are active. With the online indicator, you can now know who all are currently active on the platform.
However, many users are not comfortable sharing their online status with the public due to privacy concerns. For instance, you intend to ignore someone on a thread but your status will give it away. The good news is that you can always remove the online status and switch it to 'Hiding/Off'.
Reddit can be accessed both on the desktop and on your phone through the mobile app. There is a large section of users that are active through both, therefore, it becomes necessary for us to discuss the process for both the website and app.
Removing 'Online' Status on Reddit on Desktop
To hide your status on Reddit, open reddit.com and then click on your username at the top-right corner to view the menu.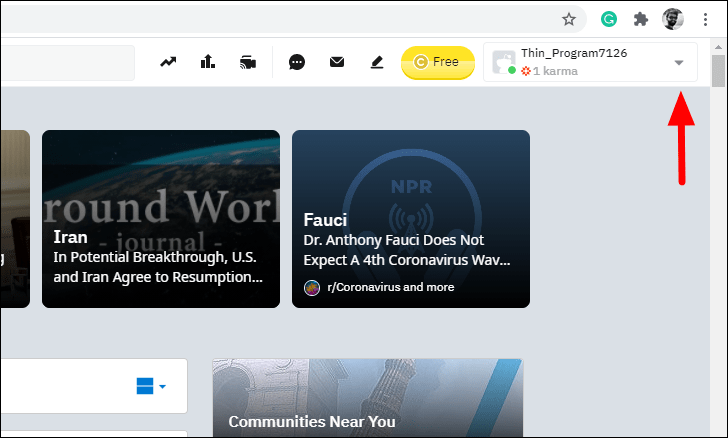 You can now check the various options and make modifications to them. The first option in the drop-down menu is to disable the 'Online Status'. To disable it, click on the toggle next to 'ON'.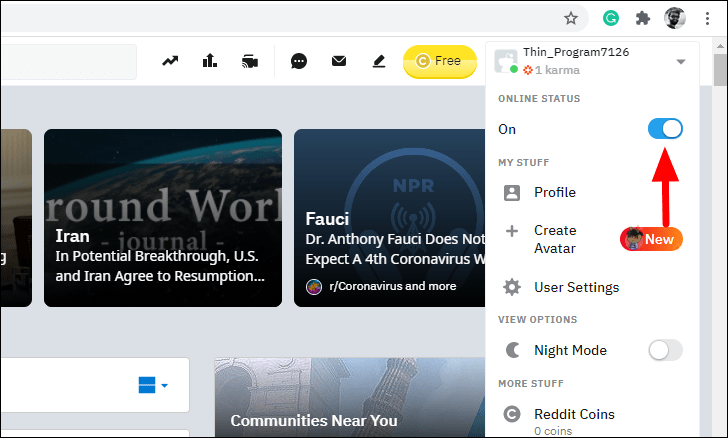 Once your online status is disabled, you will receive a prompt on the main screen with the text 'Changes saved'.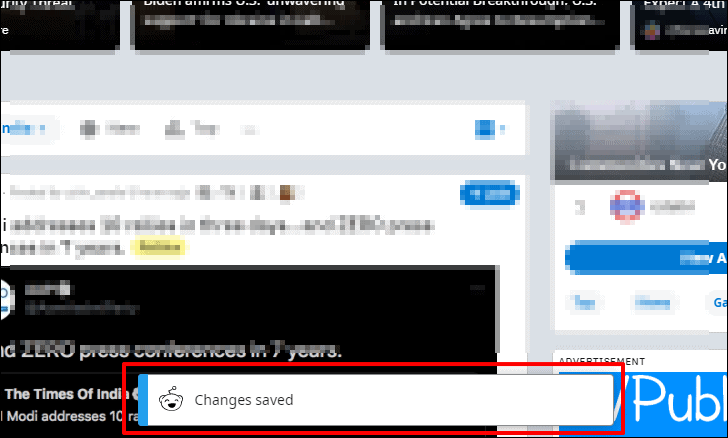 Also, you can confirm it from the drop-down menu. After the online status is disabled, you will find 'Off' instead of 'On' the color of the toggle changes from blue to grey.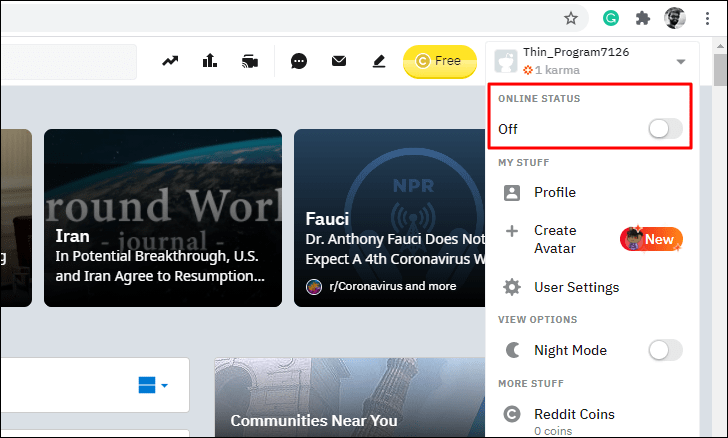 ---
Removing 'Online' Status on Reddit on Mobile App
The Reddit mobile app is fairly simple and straightforward and offers a good user interface.
To remove online status on the mobile app, tap on your profile picture at the top-left corner to open the menu.
You will see the 'Online Status' option just under your current avatar. Simply tap on it once to disable it.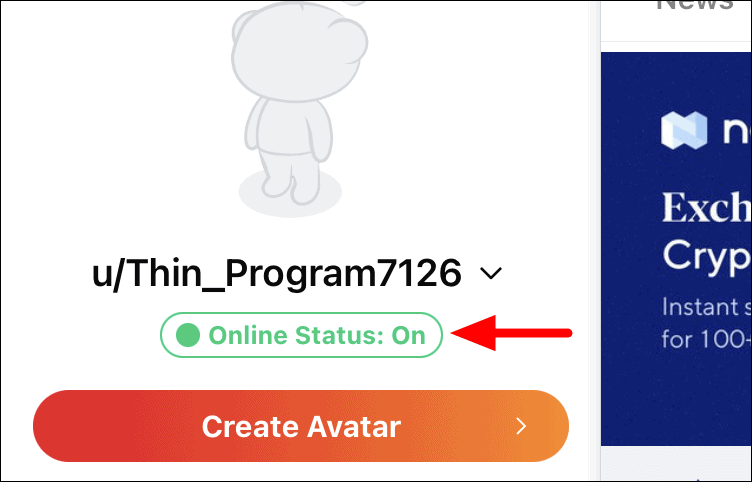 After you have removed 'Online Status' from the mobile app, you will see 'Off' mentioned next to 'Online Status' instead of 'On' and the color will change from green to grey.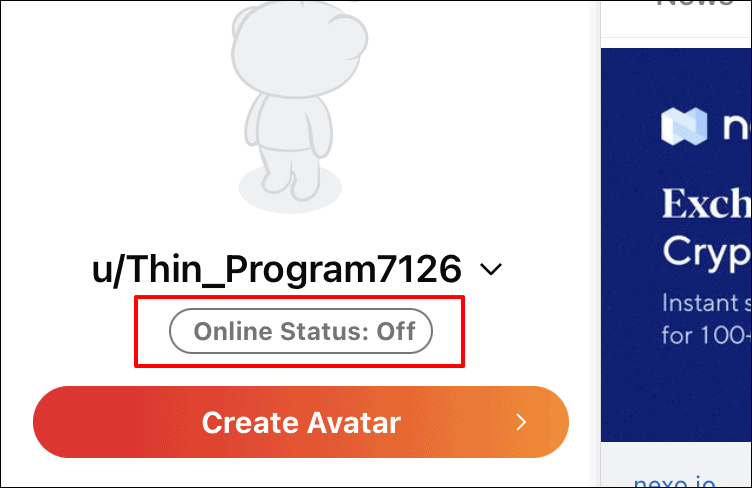 You do not need to disable 'Online Status' on every device that you are logged in with the same ID. Any changes made on one device will reflect on the others. For instance, if you disable 'Online Status' on the website, the change would automatically apply to the mobile app.