Instagram's new sidekick, Threads, is fast establishing a user base. As much as people would like to attribute all its exponential success to Twitter's decline, the truth is that it's Thread's connection to Instagram that has largely led to the swarm of users (more than 100 million of them) migrating to this new hive in less than a week.
If you're unaware, Threads requires your Instagram account to get started. And since you don't need to create a separate account, getting started is a matter of seconds.
However, using your Instagram account for Threads adds a badge to your Instagram profile. The badge is meant to indicate to users who view your Insta profile that you are on Threads, and it can also send them to your profile. While the badge is meant to be temporary, it can stick out like a sore thumb to some, ruining your Instagram account, which you have perfectly curated inch by inch. Thankfully, it's rather easy to hide this badge.
While the badge is also visible on Instagram web, you can remove it using the mobile app only.
Open the Instagram app on your mobile phone.
Then, tap the 'Profile' option in the bottom right corner of the screen.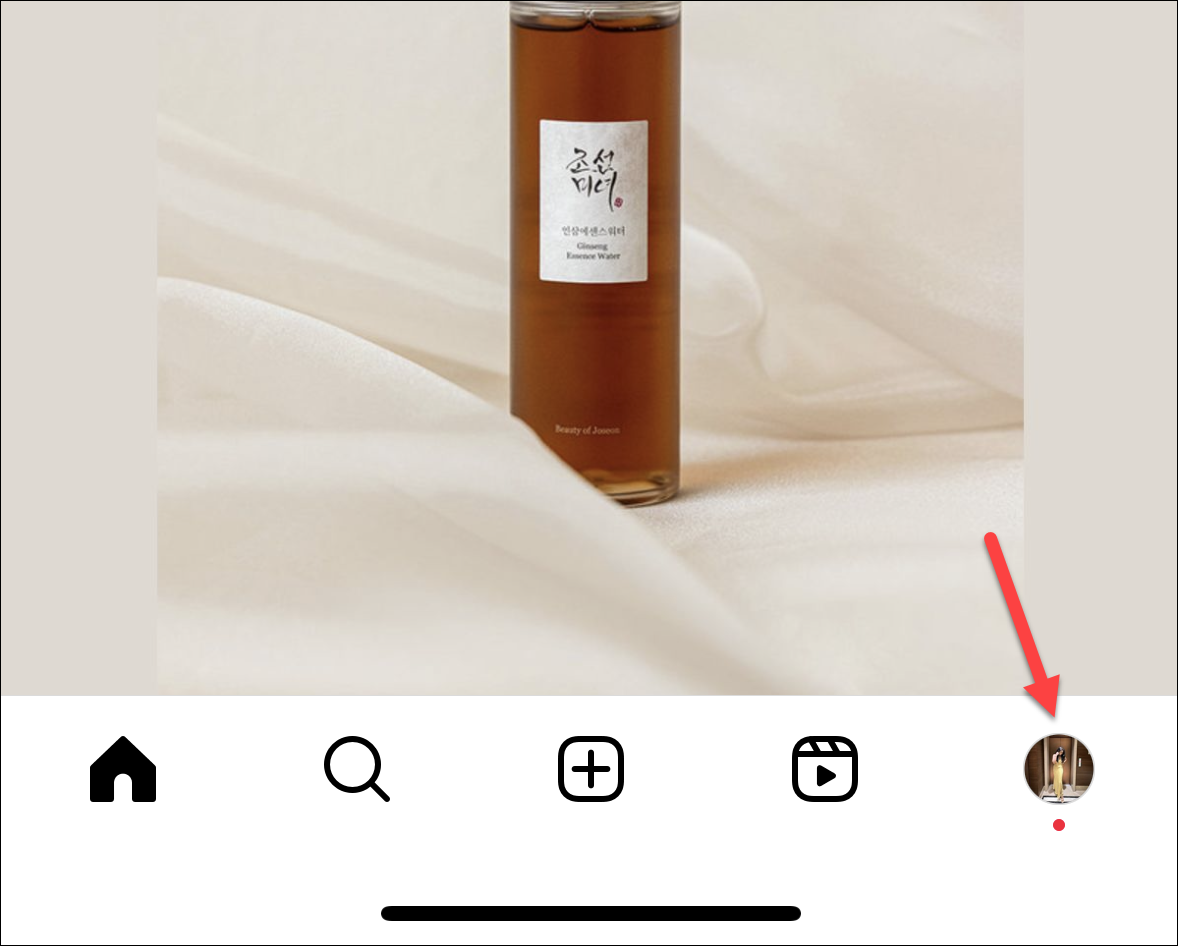 Your Insta profile will appear. You can find the Threads badge under your username. Tap on it.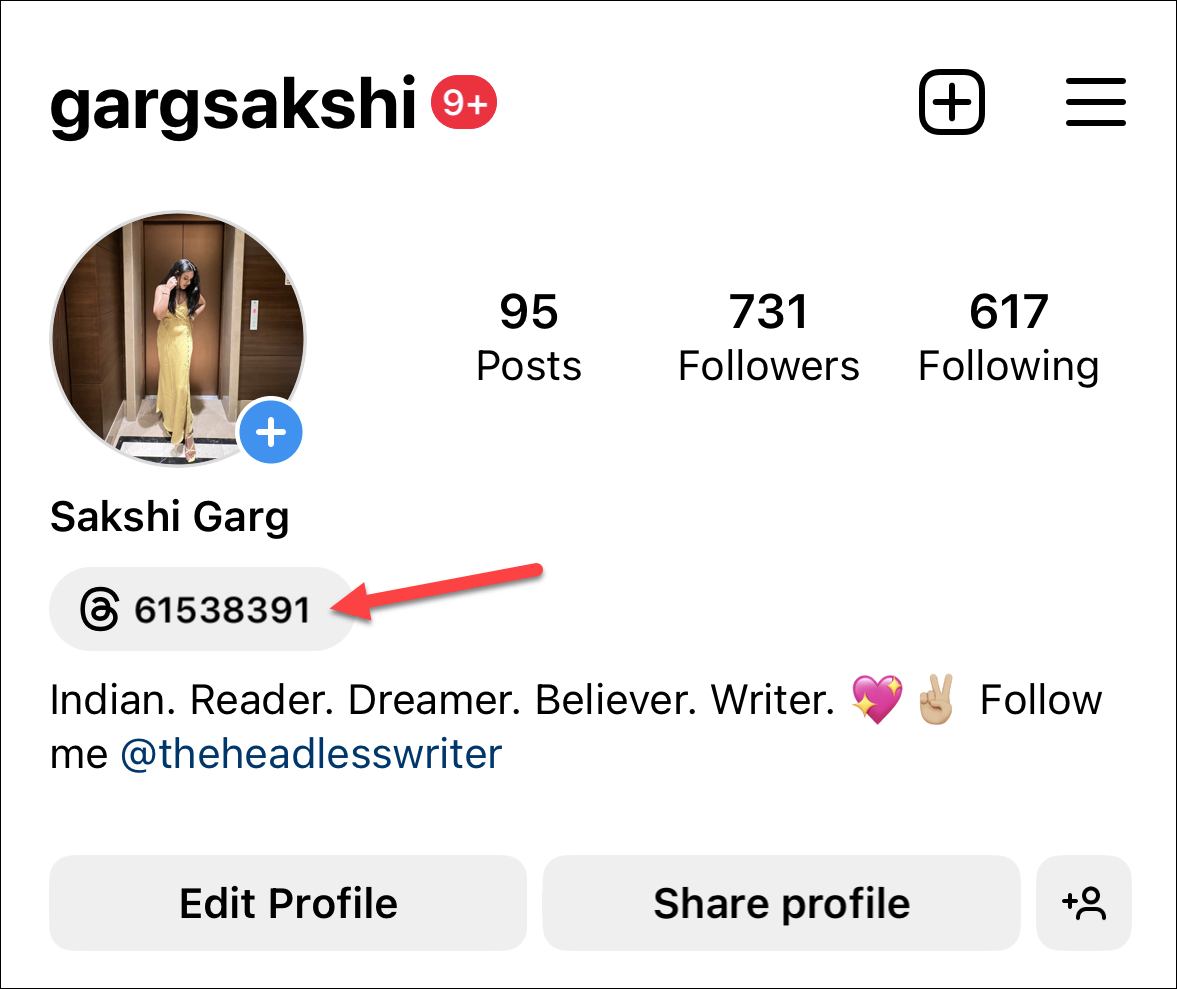 Then, tap on 'Hide Badge' from the pop-up menu.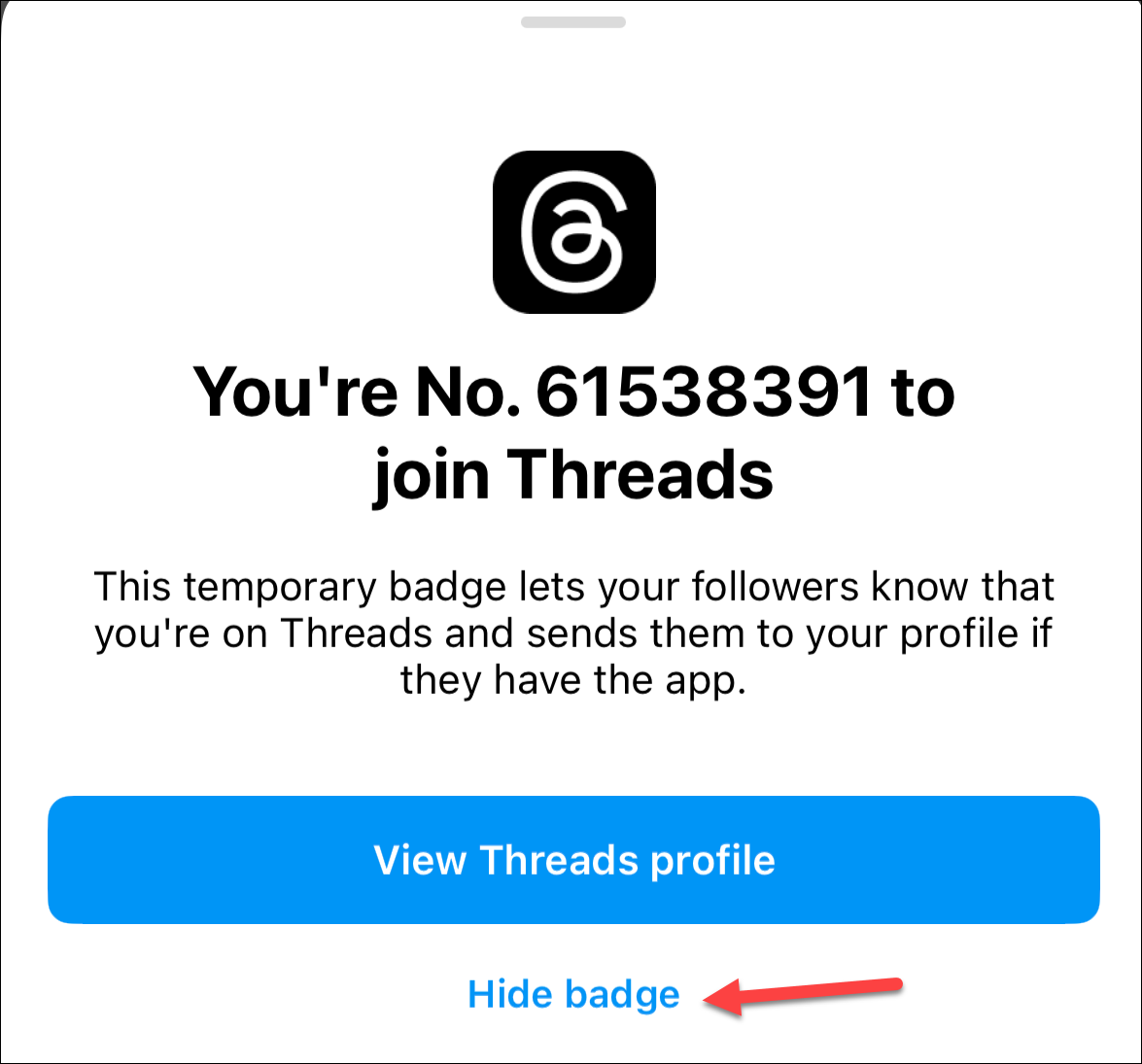 A confirmation prompt will appear. Tap 'Remove badge'. Note that once you remove the badge, you can't add it to your profile again.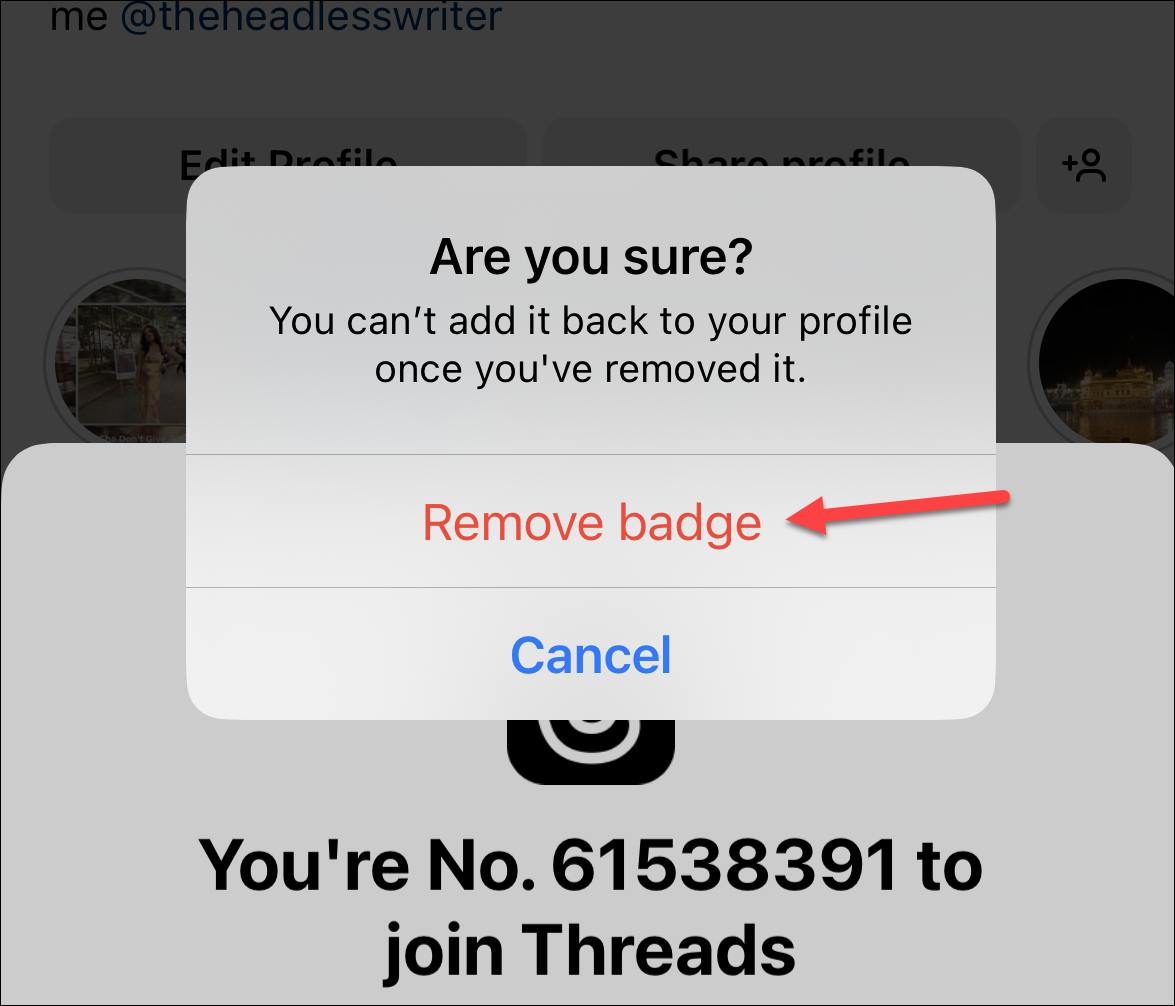 That's it. Your Insta profile will no longer wear the Threads badge.
---
The badge is designed to indicate that you're using Threads and serves as a quick way for others to know they can reach you on the platform. However, if you're keen on not having the Threads badge visible, you can easily hide it using the steps above. It won't affect your Threads profile in any manner.