How to Restore Contacts on iPhone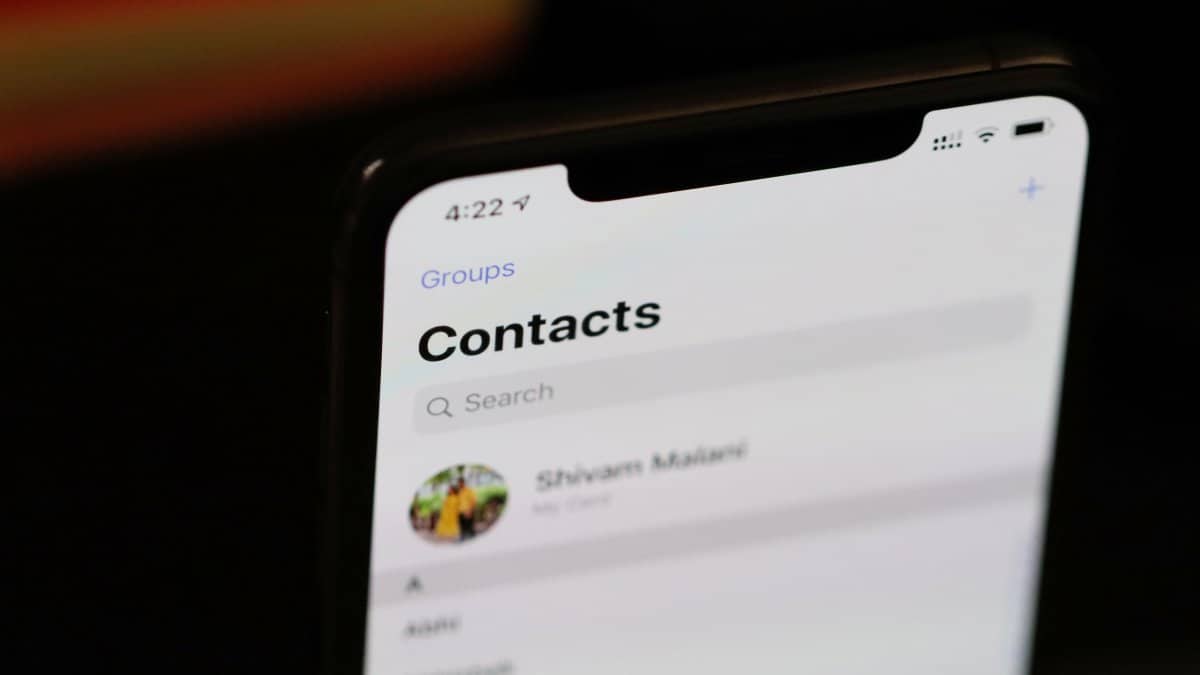 Our phone contacts are a very crucial part of our lives. Twenty years ago, people had a diary where they used to keep all their contacts. That is not the case anymore. Only phonebooks we have now are the contact lists on our phones. And we can't even imagine losing them.
But sometimes, we do end up losing our contacts. Sometimes a particular contact or even multiple contacts are accidentally deleted or lost during the sync process, or when restoring from a backup. But there's no need to panic. It might be an unfortunate situation to be in, but nothing that can't be rectified. You can easily restore your contacts using iCloud.
Note: This article assumes that you have backed up your contacts to iCloud previously.
Synchronize iPhone with iCloud Contacts again
Go to the Settings of your iPhone. Tap on [Your Name] at the top to open your Apple ID settings screen.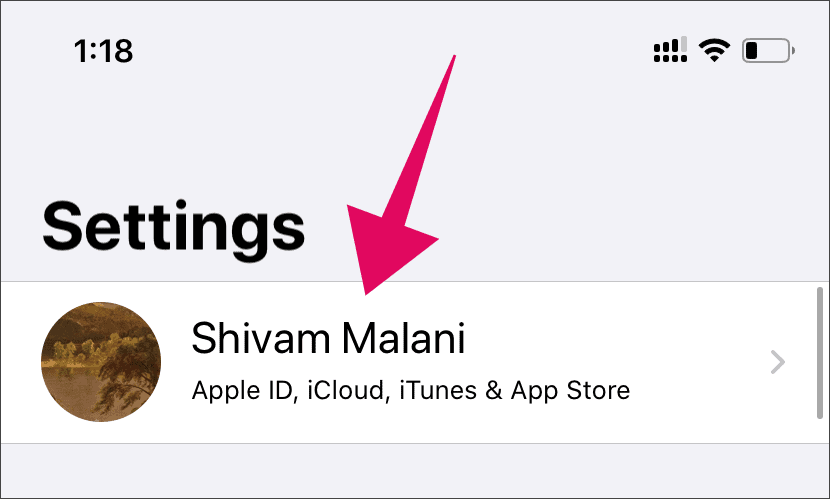 From the Apple ID settings screen, select 'iCloud'.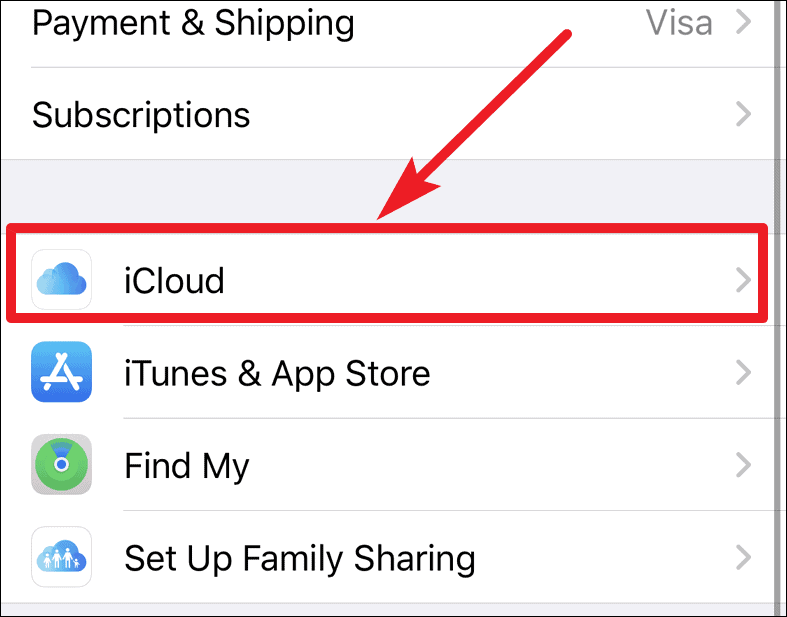 Under the apps using iCloud, turn off the toggle for Contacts.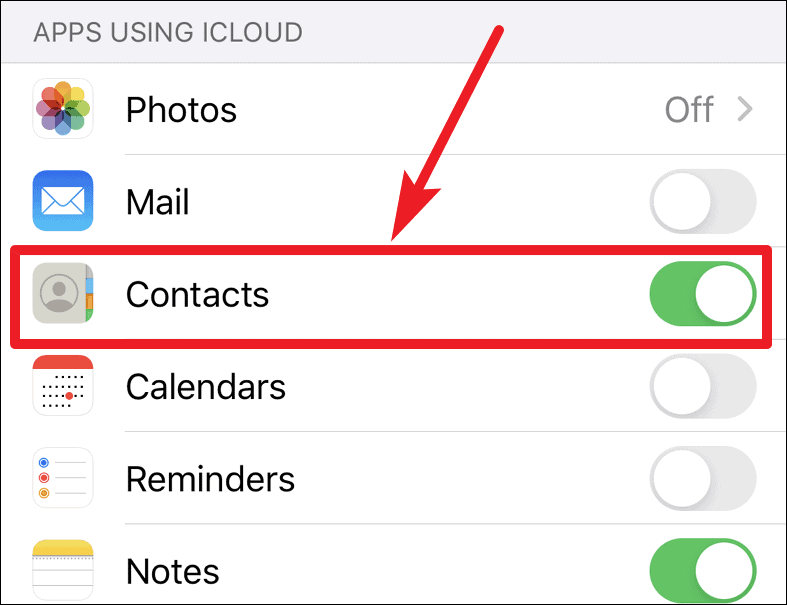 In the pop-up that appears, select Keep on my iPhone.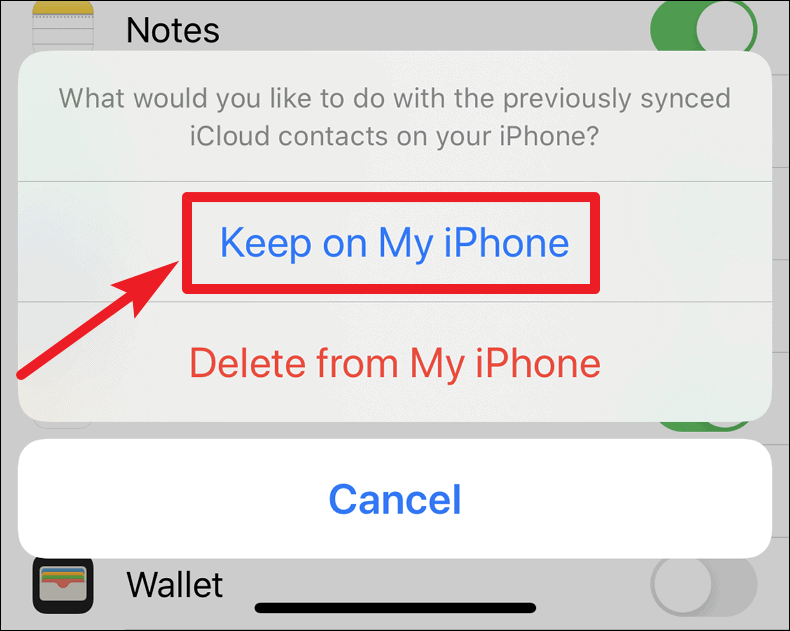 Turn on the toggle again for Contacts, and choose Merge when the pop-up appears.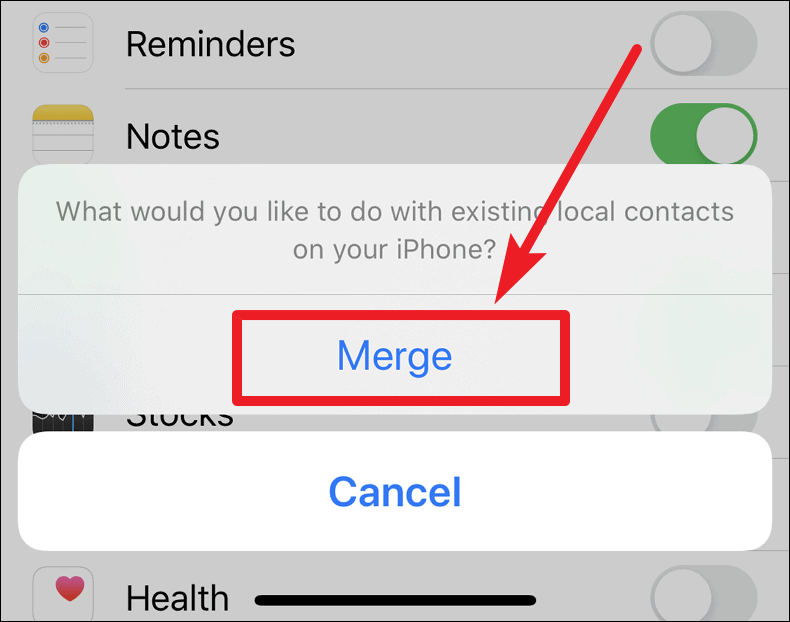 Wait for a few seconds. If your contacts were still in your iCloud backup but accidentally deleted from your phone, they will be restored on your iPhone again.
Restore Contacts from iCloud.com
If the contacts were not present in your current back up, you can restore them from an earlier version. iCloud stores archives of your backed up contacts for this very reason.
Go to iCloud.com on your computer and sign-in to your Apple ID. Then, click on 'Account Settings' on the iCloud dashboard.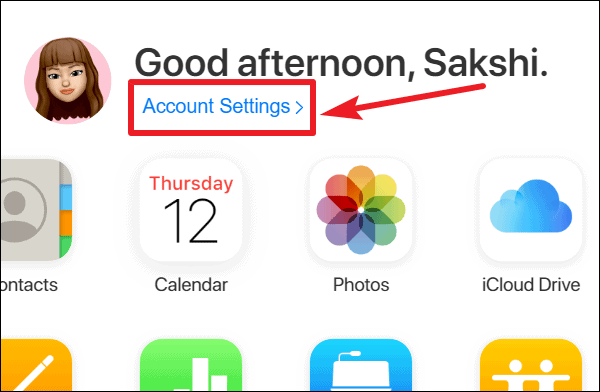 Scroll down in the iCloud web settings screen, and under the 'Advanced' section, click on the Restore Contacts link.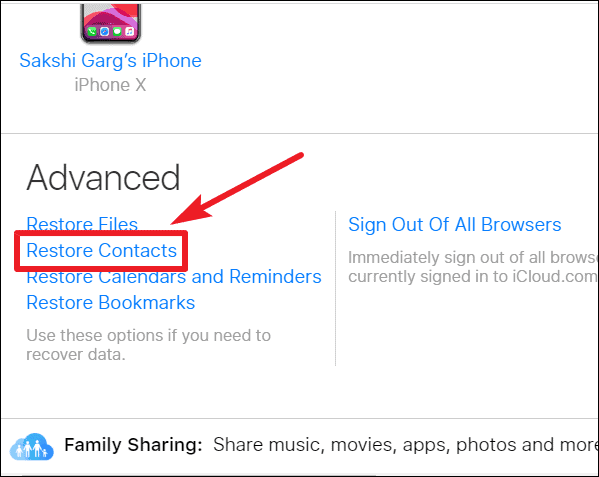 iCloud retains multiple backups of your contacts. It'll list some (or all) backups when you go to the 'Restore Contacts' link.
Select the backup archive you want to restore the contacts from, and click on the 'Restore' button.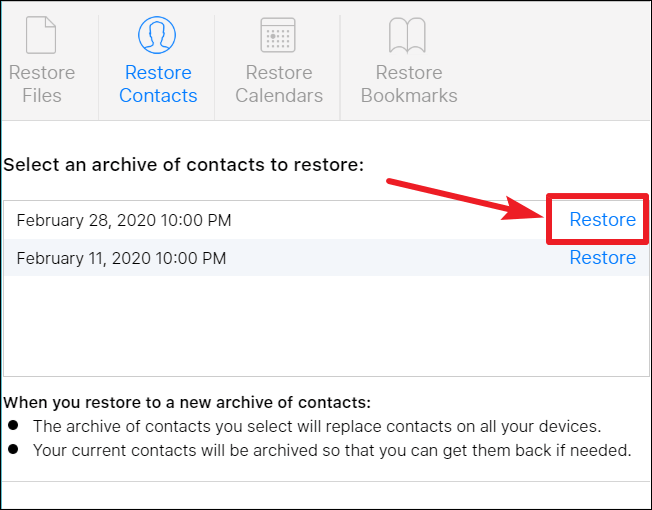 If you get a confirmation dialogue, click 'Restore' again and begin the restoration process.
Once you restore from the previous version, it will replace the existing version of contacts on your iPhone.
When you restore from the previous version, an archive of your existing version of contacts is also made. If at any point, you want to undo your decision, you can do so by repeating the same process and choosing that archive instead.